The Edinburgh Fringe Festival on the Nikon D810
By Mark Seymour
There's an affinity between the storytelling style of documentary photography and the founding principle at the heart of the Edinburgh Festival Fringe; which is to be an open-access arts event that accommodates anyone with a story to tell. The freedom with which I shoot my street photography reflects the freedom the EFFS allows the performers to shape the program through their own creative visions of performance. The Edinburgh festival is the largest arts festival in the world, held annually for three weeks in the Scottish capital bringing global performers and visitors together for an experience you need to try at least once in your lifetime!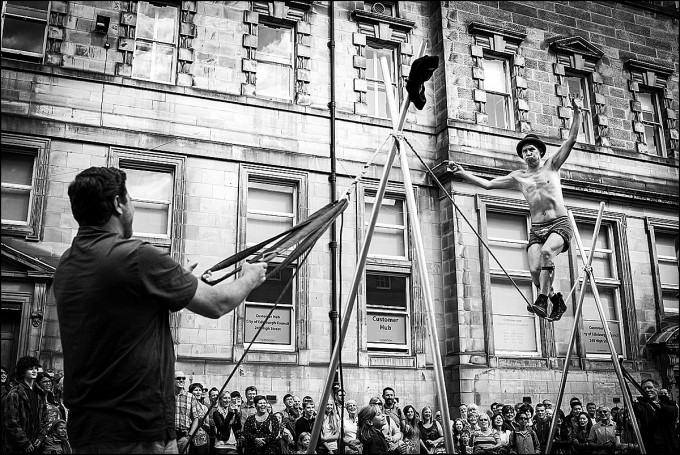 I was honoured to be invited by Calum Thomson, director of Loxley, to take a glimpse of the festival and record it through my street photography with a view to holding an exclusive street photography training course next year. After an early start, flying from Heathrow by Virgin Airlines, I dropped my stuff at the Jury's Inn located just off the famous Royal Mile in the Old Town, and began my Fringe Experience.
On the second day I was joined by Alistair Jolly from Smugmug where we enjoyed photographing the festival together both in our individual styles.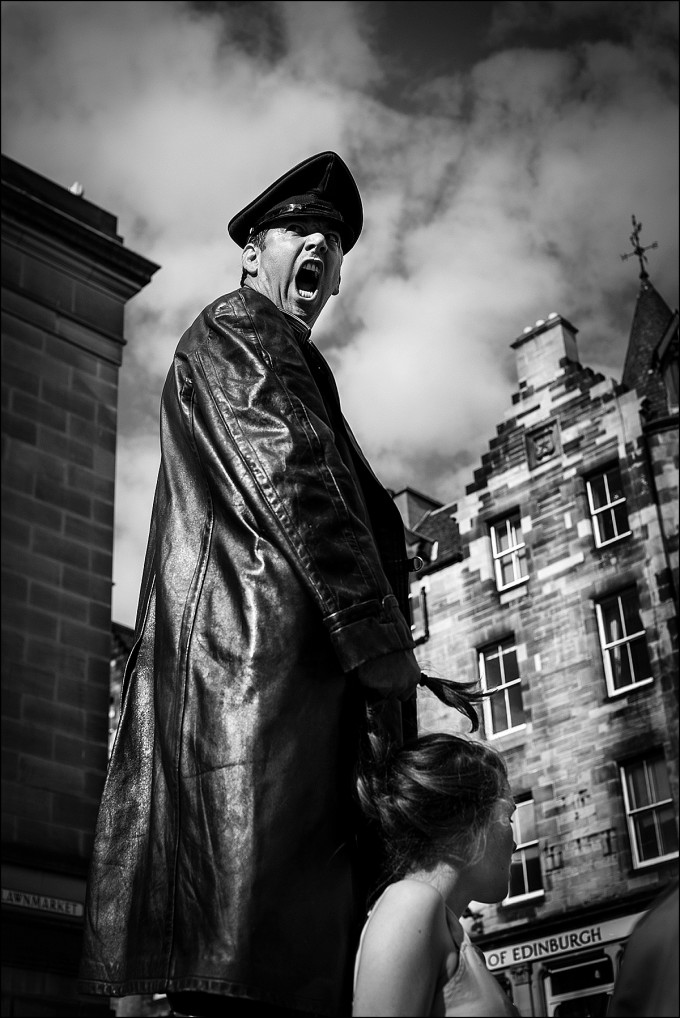 I shot all my images using S RAW on the new Nikon D810, then converted them using Alien Skin Software. For me street photography has to be black and white and focuses on the how people are engaging with different situations and experiences, and living their lives. So although there were an abundance of weird and wonderful performers to photograph, what really captured my attention was the interaction between the performers and their audiences. The historic buildings of Edinburgh provide a wonderful backdrop to the myriad of cultures and bizarre that make up the artistic interpretations you find yourself confronted.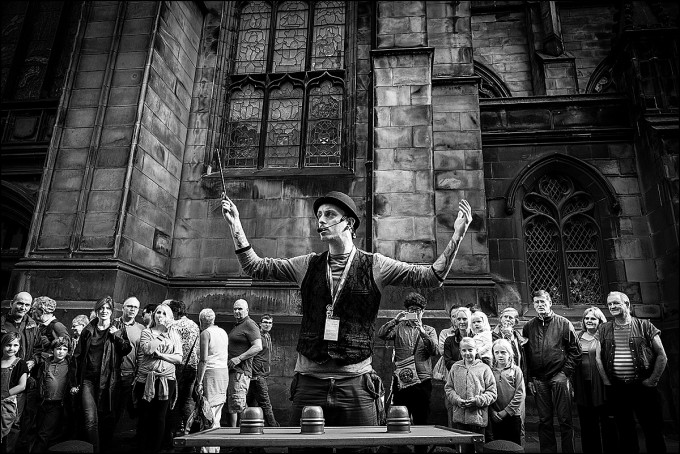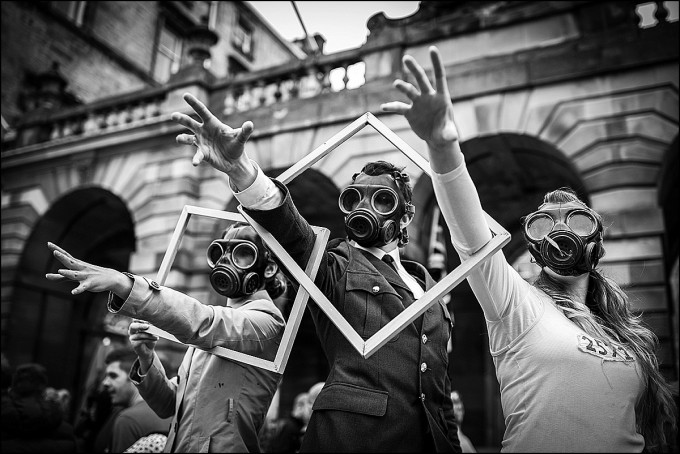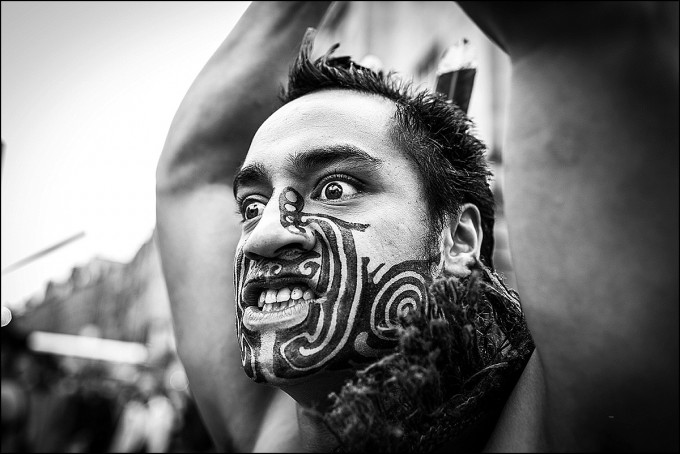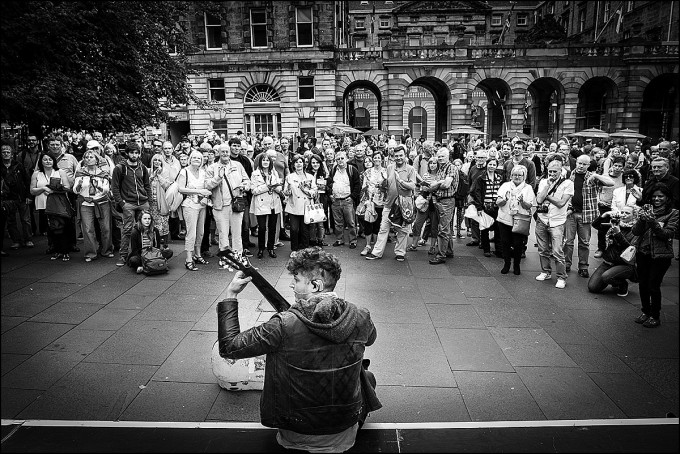 http://www.markseymourphotography.co.uk/street-photography-edinburgh-fringe/