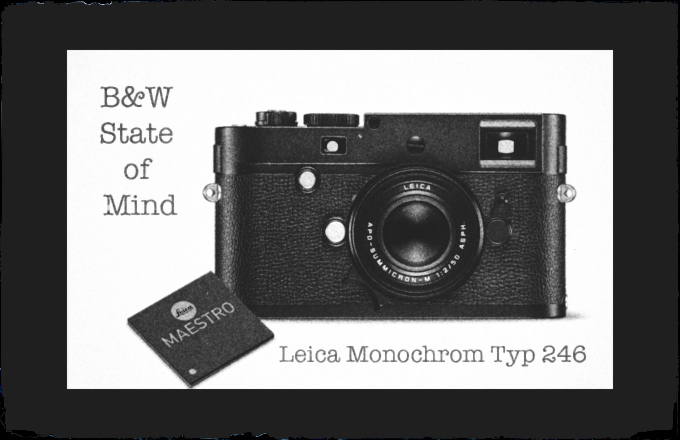 A Black & White state of mind. The Leica Monochrom Typ 246 and Zeiss 35 1.4.
(NOTE: All images here were shot on the new Monochrom with Zeiss 35 1.4 ZM lens)
It seems like just yesterday that I was in Berlin, all excited to test and try out the original Leica Monochrom. Back then I fell in love with the camera after just one hour of use on the streets of Berlin and have been enamored and  fascinated by this unique niche camera ever since.
That original Monochrom came and went and came again into my life because at first I could not swallow the fact that I paid so much for a camera that only shot in B&W. I felt guilty and ended up selling my 1st MM and using the M 240 and just doing conversions to B&W. It was close, but not the same. For me, there was just something special about those Monochrom files and while I would not want EVERYTHING to always be in B&W, using a camera dedicated and devoted to the art of B&W photography just gave me more motivation and had me looking for scenes that would look just right in B&W.
It is indeed a special camera as it is one of those that has a way of pulling at your heartstrings. When you own a Leica Monochrom, new or old version, you know you have something special.
Click for larger. The new Monochrom Typ 246 is here and it's one hell of a camera, keeping with the tradition of the original but with so many improvements all the way around. These two shots of Carl at the old Washoe Club in Virginia City, NV were taken with the Zeiss ZM 35 1.4 Distagon, which is a GORGEOUS lens.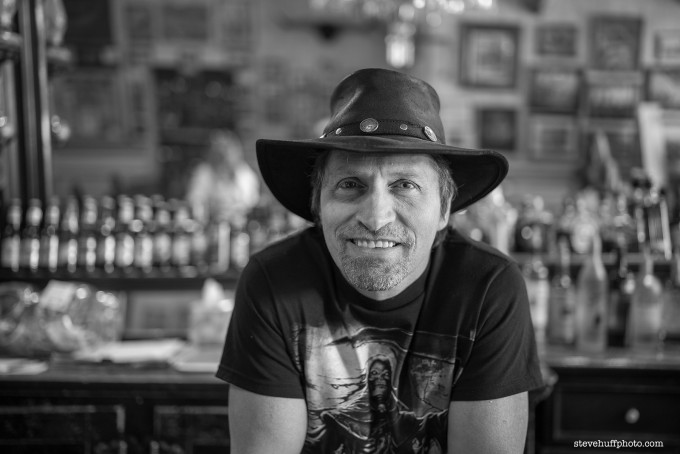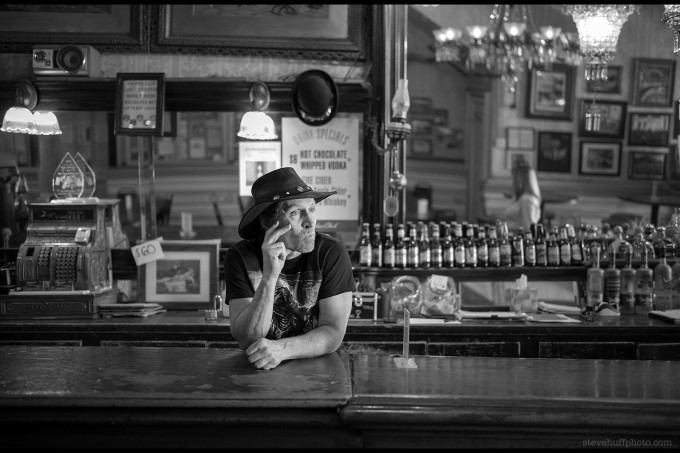 I have to say that when Leica announced that they were releasing a new version of the much-loved M9 based Monochrom, many had their doubts. Gone would be that CCD sensor that had so much pop and snap. Many thought it would be a huge difference like what happened with the M9 to M 240 (which I feel is a 100% improvement but the files are much different with the M 240 vs M9) and many were afraid the camera would become something that did not keep with the Leica philosophy.
Well, I was one of the 1st to get this new Monochrom 246 after its release and I have been shooting with it for a while now and I absolutely ADORE it. Believe me when I say the new 246 keeps the same feel, vibe and heart tugging magic as the original..but get this..even more so.
All shots on this page were with the Zeiss 35 1.4. EXIF embedded on all shots.  MUST CLICK them for larger versions!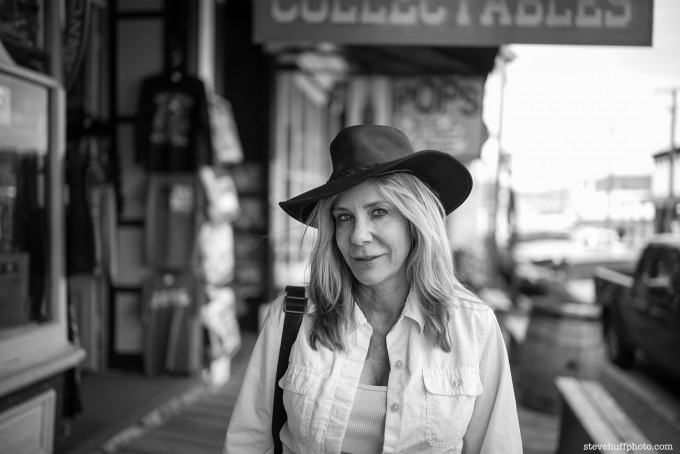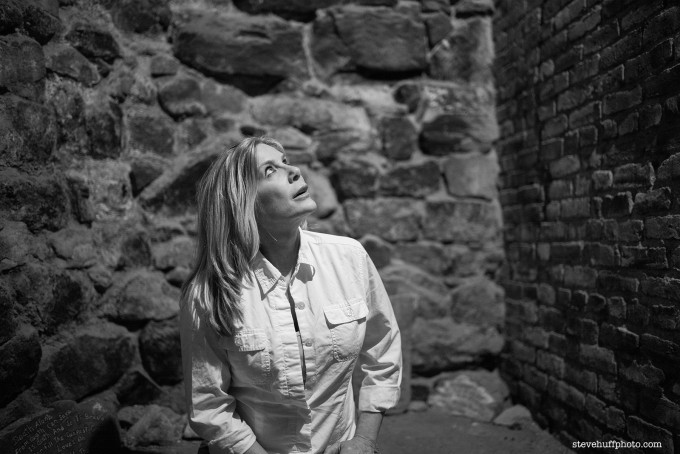 with the old Monochrom we had a camera that gave us a new way to look at the world. Sure, we can shoot any camera in color and convert to B&W but this is different. With a true Monochrome sensor we get TRUE Monochrom images, as well as the benefits that come along with it. The new MM uses a CMOS sensor instead of a CCD sensor and I can say with authority that this new sensor (over the CCD sensor) is astonishing. Better. In every way.
You still get that true Monochrom look but we also get a much improved body, much improved battery life, much improved LCD, much improved RF experience, a feeling of a more solid construction, a new 2GB buffer for faster shot to shot times, much improved high ISO for low light and yes, even the addition of true Monochrom video.
The Zeiss is a killer lens with some superb POP on this camera..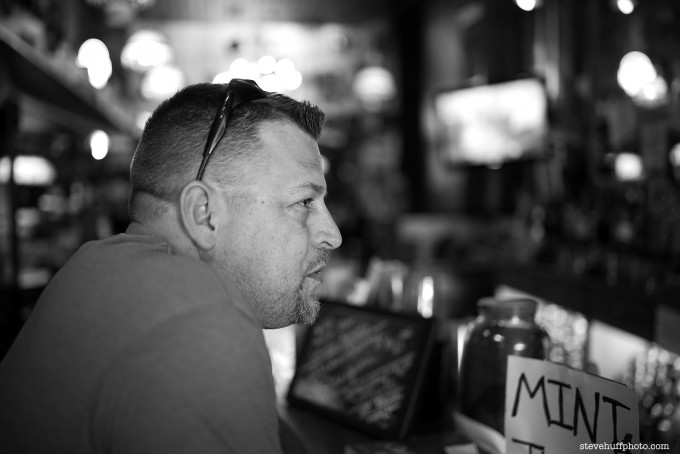 The new Monochrom uses the M 240 body much like the old MM used the M9 body. THIS is a good thing. This body, while slighty more beefy than the old one just feels so good in the hand. It feels polished, finished and lovely. It inspires confidence. It works just as well with modern lenses as it does old classics and gone is that slight harshness that the old MM had in certain lighting. For me, I see a nice Dynamic Range improvement in the new Monochrom. The old one would always be tough in harsh lighting with blow outs but so far, this new version has not blown out any highlights for me, no matter the lighting.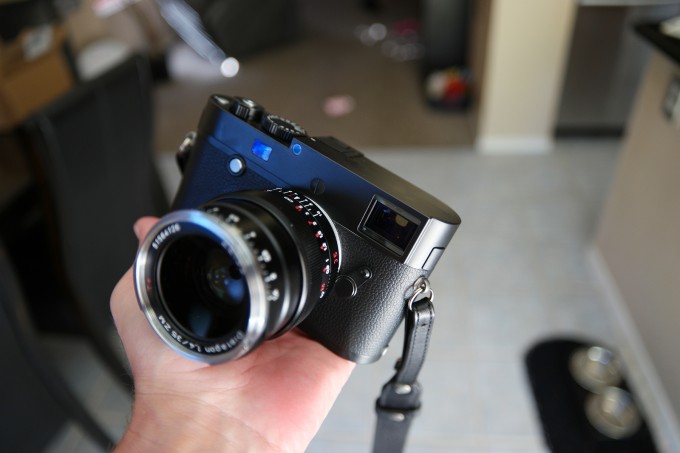 Even high ISO is astonishing and I truly feel that this version of the camera gives the same detail, sharpness and even better tones that the overly gray tones of the original.
Below is a shot taken at NIGHT at ISO 12,500 hand held. Click it to see larger and see just how good ISO 12,500 is, even when shooting in the dark.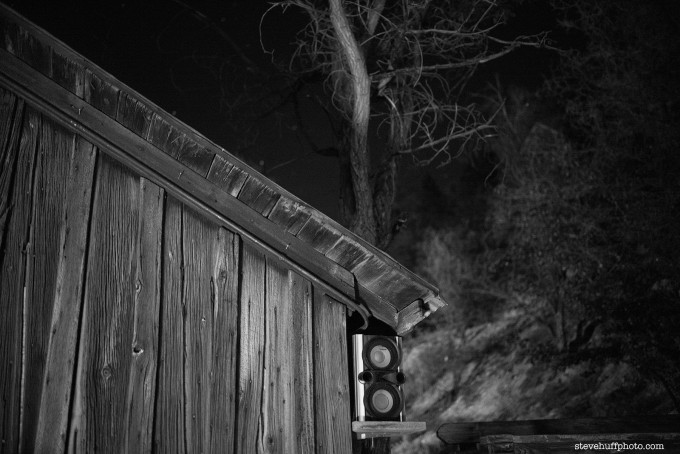 When I have the Monochrom 246 with me (which from now on I will refer to it as the MM for M Monochrom) I feel good. I feel special. I feel like I have a tool that not many others have and I feel blessed and lucky to own one. When it arrived from Ken Hansen I was excited to open it and fire it up to see if the image quality has changed, and if so, if it was a good or bad thing.
The 1st photos I shot were the usual shots this reviewer takes when a new camera comes through the household. My family, dogs, backyard..just to get a feel for it. Then I took some graduation shots and realized that this camera is so versatile and gives us stunning quality files. In the right hands, this camera has the ability to create masterpieces of art and beauty. With the right lenses, the right light and the right scene, it could be magic.
My use with it is limited to the last couple of weeks around my house and wherever I have roamed during that time. Even with that, I came away with some fantastic memories and images for my personal collection.
Click this for a larger version to see just how good this camera and lens combo is. My beautiful Debby on the right and her daughter Alison on the left.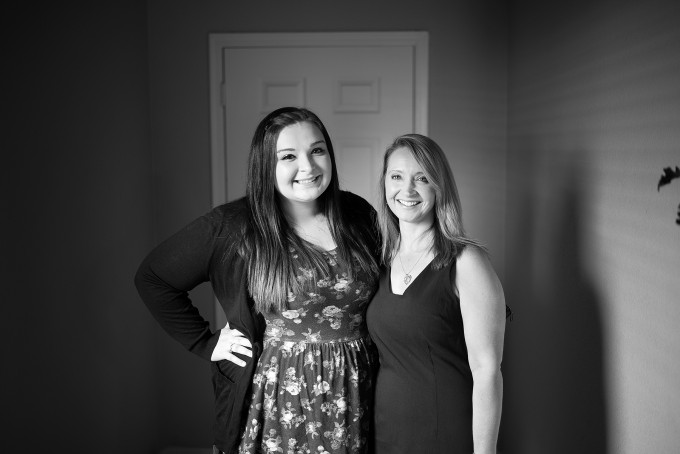 –
Graduation Day!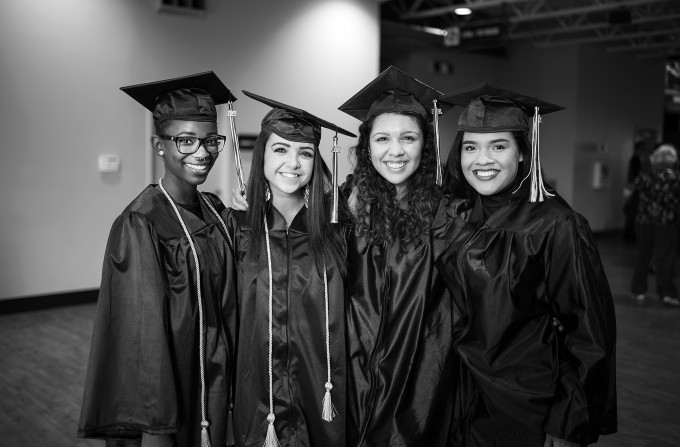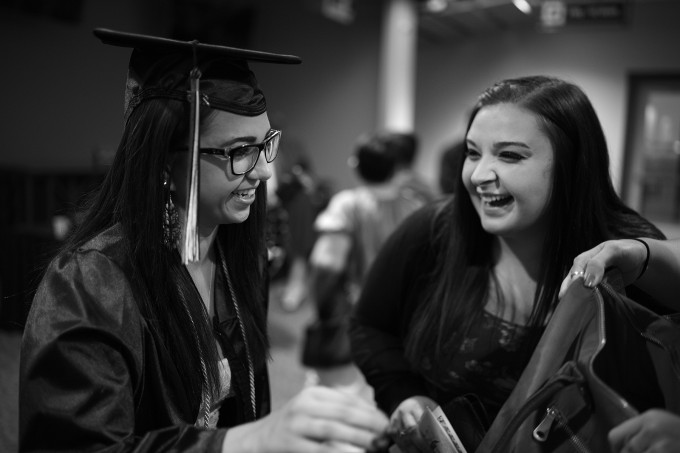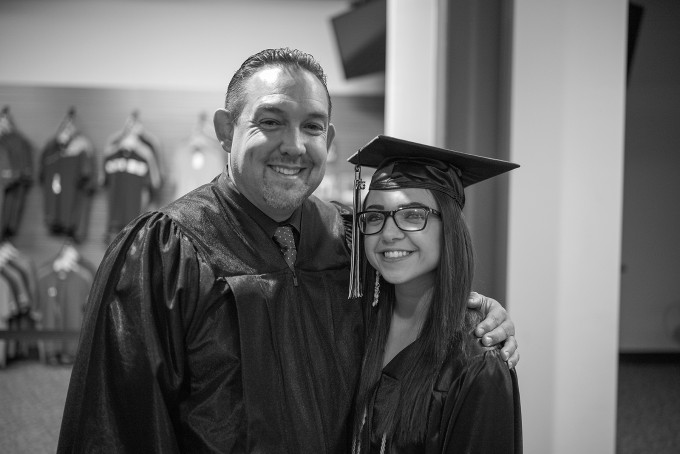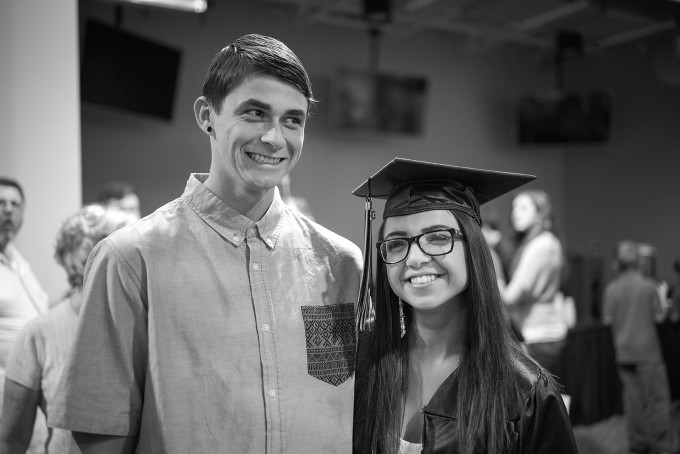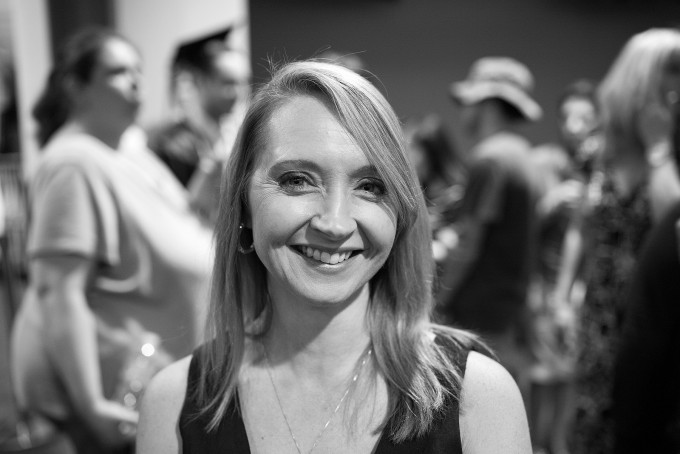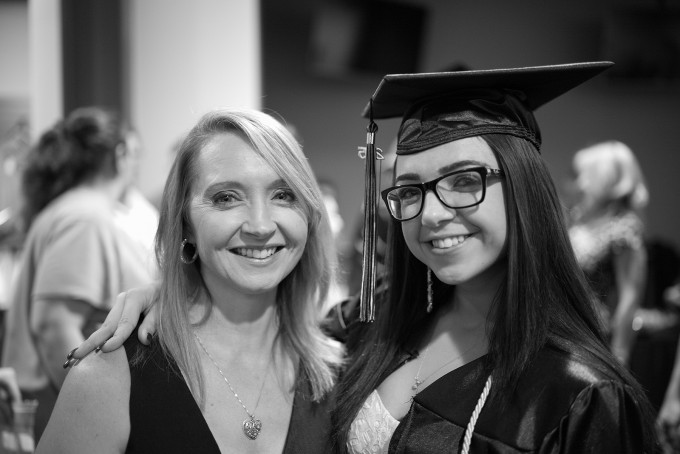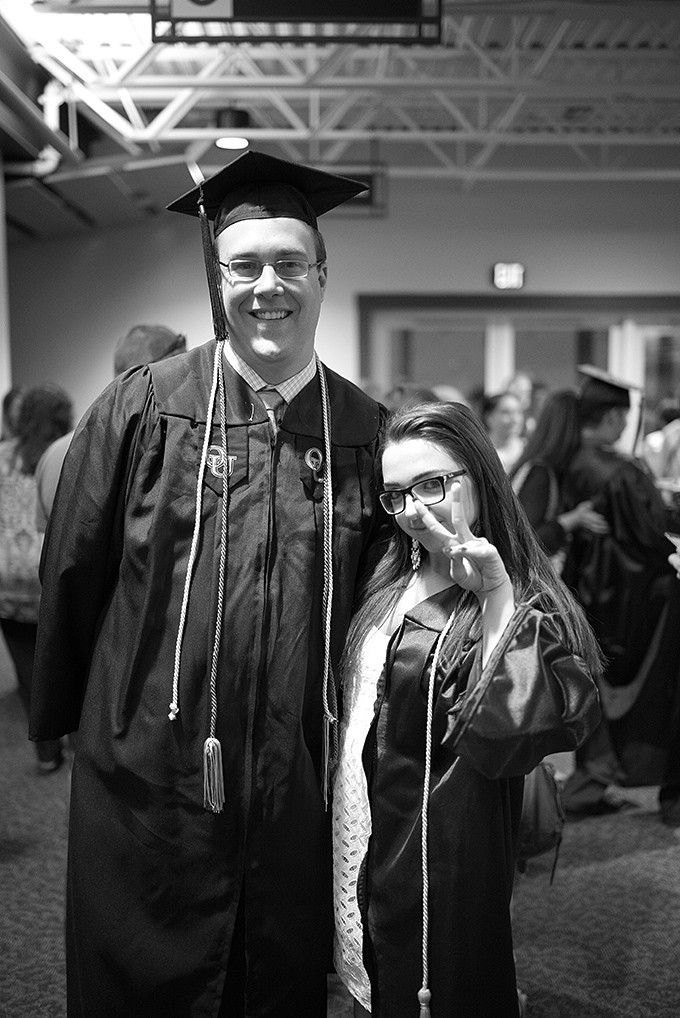 One of the things with the old Monochrom was the vast amount of detail and resolution it gave us. Even with only a 18MP sensor, the old MM seemed to defy the laws of physics with the sharpness and details it gave us . The new MM is a 24 Megapixel monster and we may think that it would give us even more resolution and detail. Well, it does gives us that superb sharpness and detail that we remember from the original but I would not say it gives us loads more of resolution. I do prefer the tones from the new MM though as they are much easier to post process and as I mentioned earlier, this sensor seems to do much better with highlights.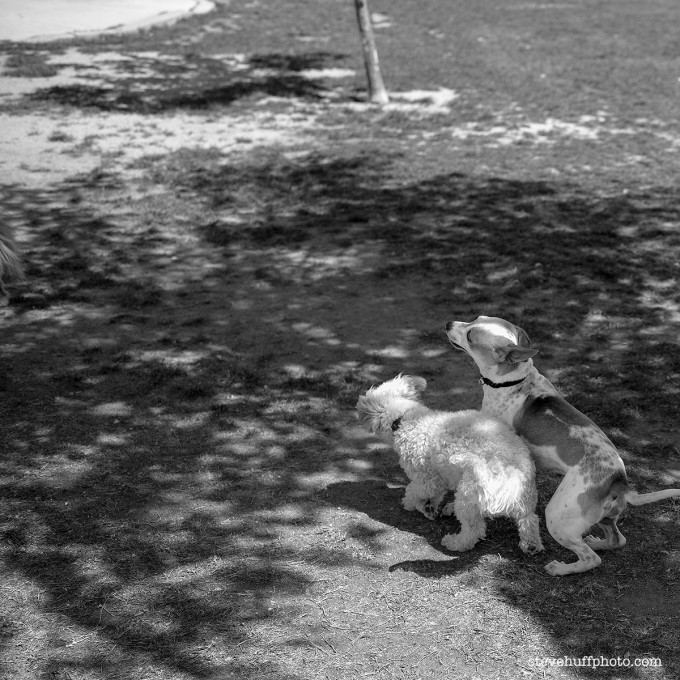 The three images below are just snaps but take a look at the 100% crops embedded. This is what you can expect from the new MM with a Zeiss 35 1.4 Zm attached 🙂 YOU MUST click these to see the larger versions and true 100% crop!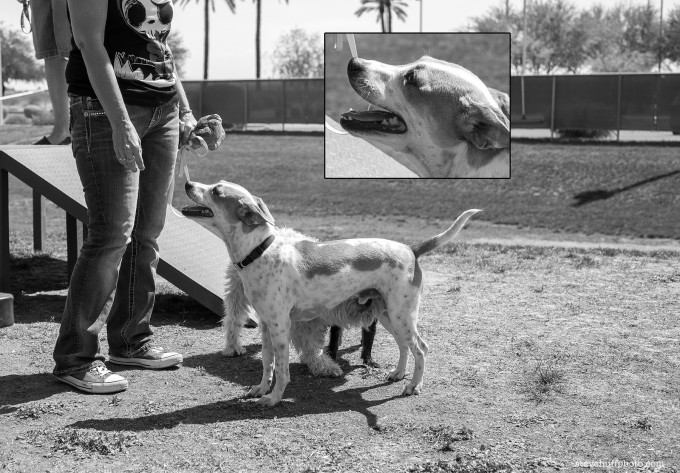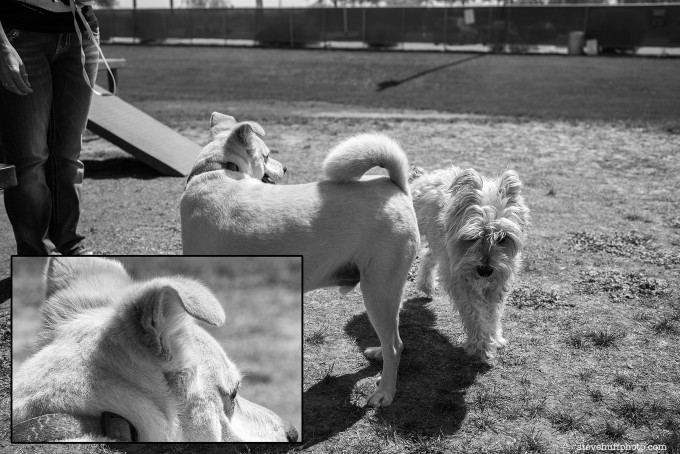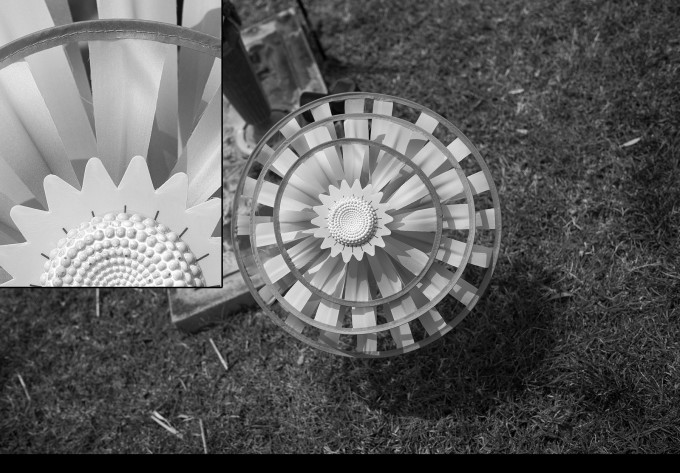 The B&W tones of the MM 246 are quite nice. Deep blacks, deep grays, deep tones all in between. I like to do my "Tree Trunk Test" when testing B&W performance and below you can see the two shots that have rich black and grey tones that a true Mono sensor delivers. It just has that little but of extra something that makes you say "Hmmm, there is something to this B&W thing"…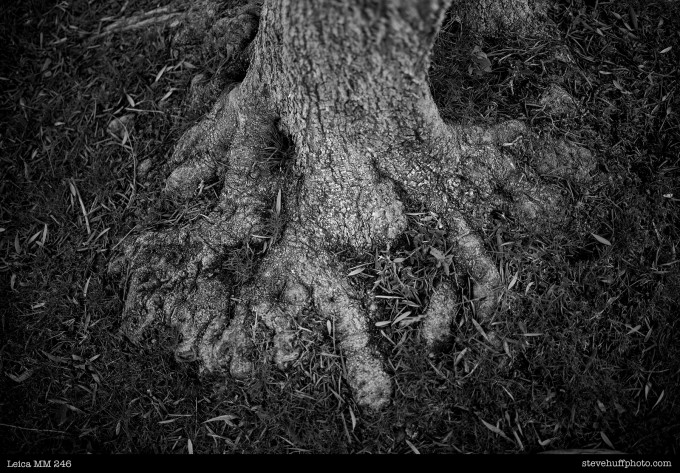 Many will read this post and think to themselves.."why would anyone pay $7500 for a B&W camera when you can shoot with any color camera and convert to B&W" and believe me, I GET IT. 
In fact, if I did not work out a huge trade deal for this one, I would have NEVER been able to get my own, and in the beginning I had my doubts but after shooting with the new MM for a while I can safely say that I love it, and yes, I love it even more than the original.
It can give us those delicate tones and it just feels right…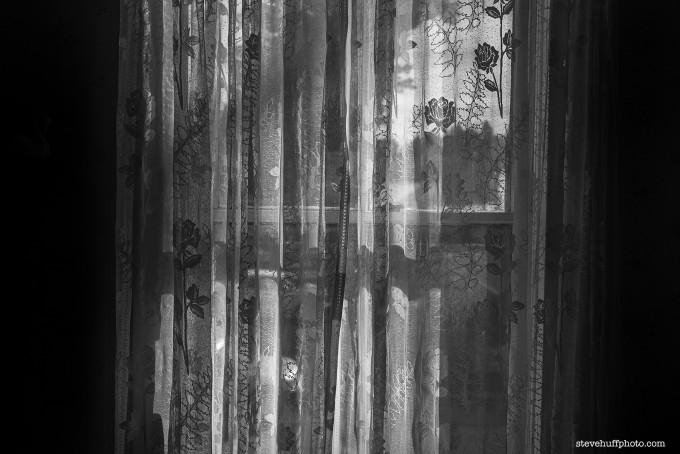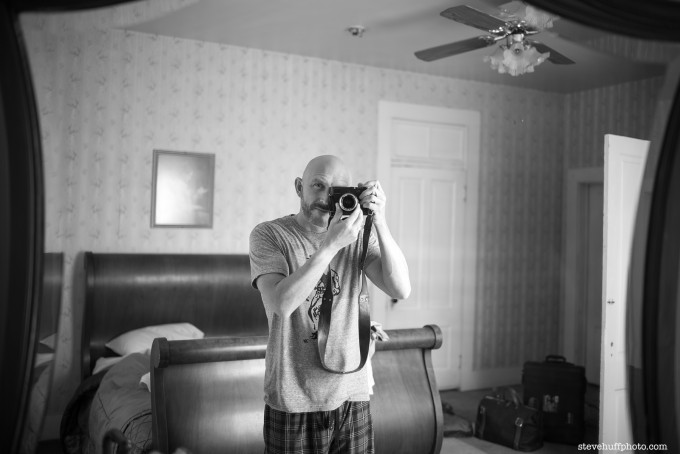 Keep in mind that at $7500, this camera is NOT cheap. It is a Leica after all and if you have been reading my site for the past 7+ years you will know that Leica is expensive. To those who still complain about that, get over it! It is what it is. Leica is not for everyone and even I go in and out at times with Leica as on one hand I feel they are overpriced and crazy..yet on the other I know how special they are not only physically but the effect it can have on you mentally, in a very positive way.
One way to explain it is that while I was out on a trip I brought my Sony A7II for color and my Leica MM 246 for B&W. I planned to shoot the Sony more as I figured I would want to shoot color. As the days went on I found myself always going for the MM 246! Why? Well, it gave me more joy and happiness to use it, it feels so good in the hand and the manual experience of shooting is just a joy. A pleasure. It motivates me just as the Leica M 246 and Leica MM and Leica M9 did before it.
It is after all, a true Leica.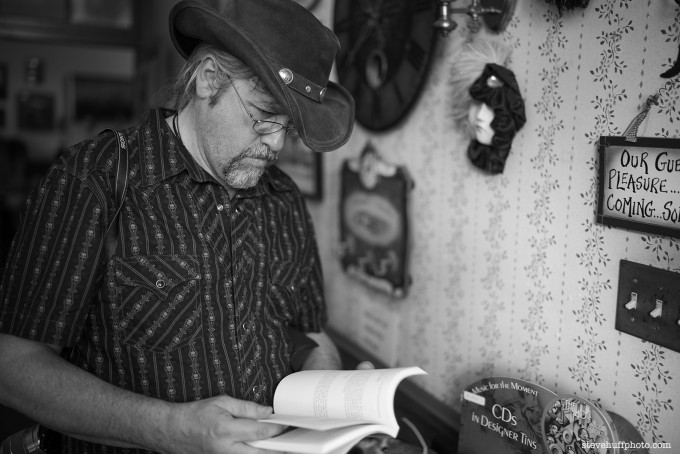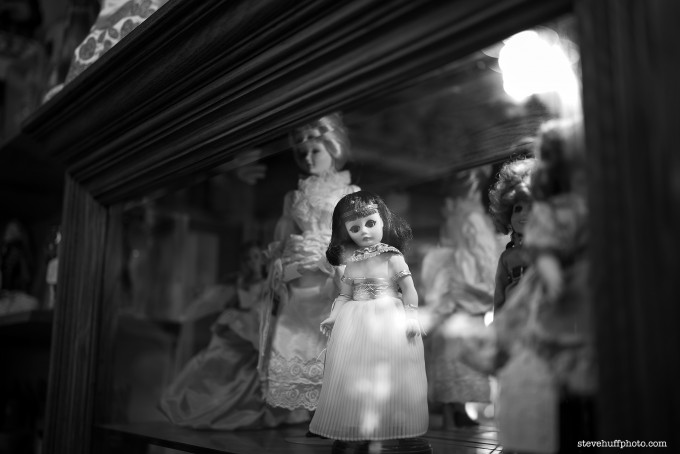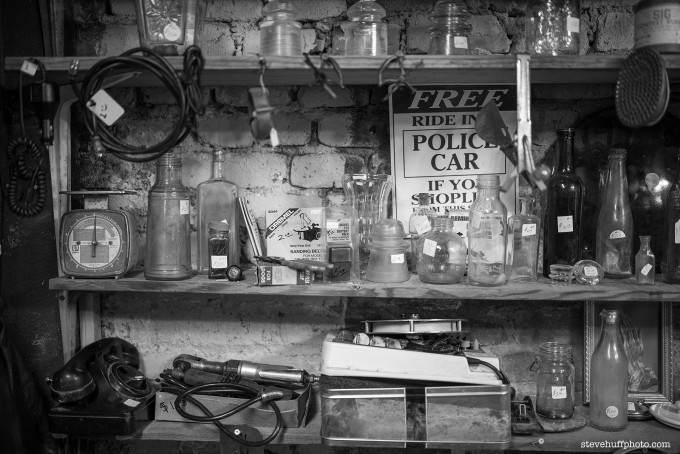 So while this is not a breakdown review of the new MM 246, it was meant to go over my true feelings for it while sharing some snaps I shot with it using the Zeiss 35 1.4 ZM. In all reality, the old MM is just as special as this new one, and both have similarities. You can read my review of the old MM to get the idea of what this whole "MM" thing is all about but after using both extensively I will say AGAIN that this new MM 246 easily beats the old one in every way. There is nothing with the OLD MM I prefer to this new MM, and the battery life of this new MM is astonishing. I went all week on one charge and I still have battery left.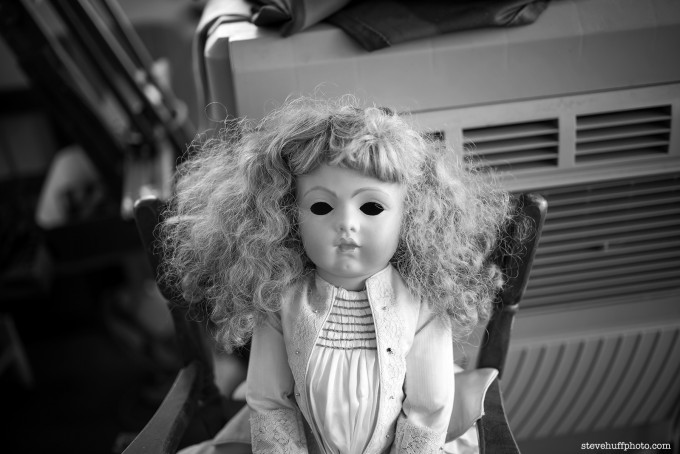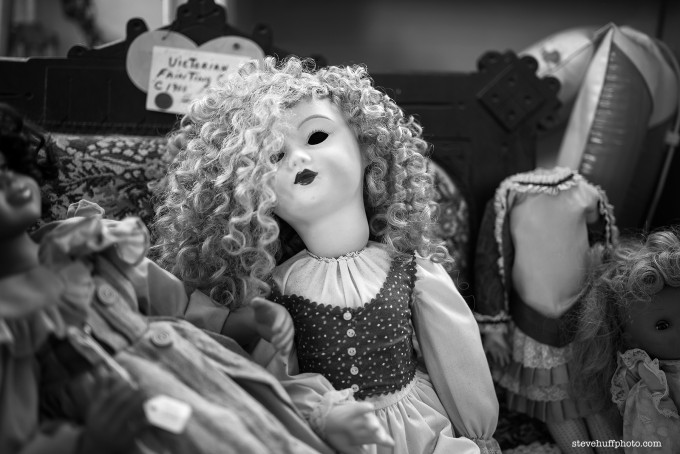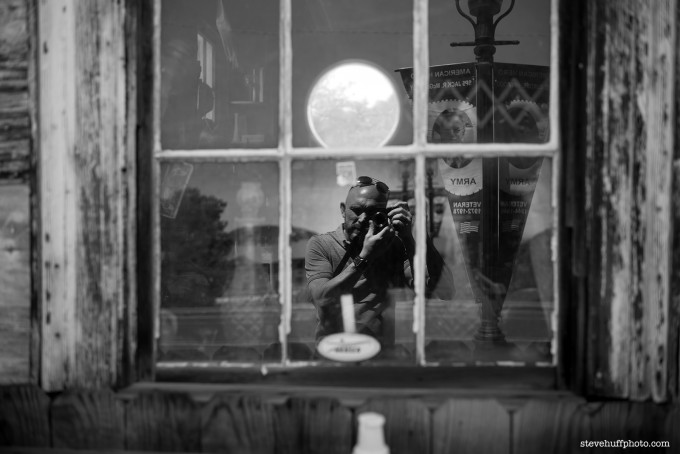 A Quick Comparison..Sony A7II and Zeiss 35 1.4 FE vs Leica MM and Zeiss 35 1.4 ZM
Many have asked me if I could shoot the same subject with the Sony A7II as the Leica MM, both using their respective Zeiss 35 1.4 lenses. Now, the Leica setup is MUCH smaller and much easier to carry around and hold but the Sony keeps up with the Leica MM here. Both had the same Alien Skin Neopan 100 filter applied to make it even.
Click image for larger size and true 100% crops. To my eye, they are very similar but the Leica feels much better when shooting = physically, emotionally and usability wise.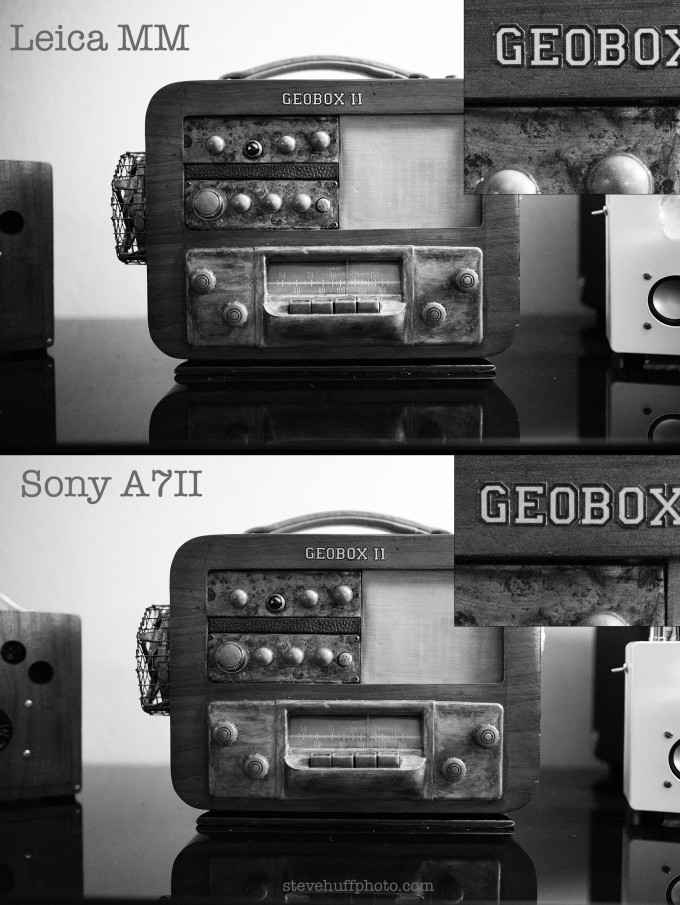 If you are someone who loves true Mono images, you can not get any better than the Leica Monochrome. Old or new, you will get beautiful images that at times can be stunners. If you want the latest cutting edge for Leica, buy the new MM. If you want to save a few grand, go with a used old version. Just be aware old and used means no warranty, and if something is off Leica will charge a pretty penny for repair. Kind of like owning an old Mercedes or BMW…upkeep, if needed, can be pricey.
The new MM is actually less expensive than the old one started out at. At $7450 for the new vs the old $8000 price for the old (now down  to $6999) you are getting much more for less money. Keep in mind, that is a price without a lens! To use this camera one will need to purchase an M mount lens which will take the price up another $1000-$11000 depending on what you get.
I now own the new Monochrom and it is now sitting on my shelf looking pretty until our next outing. I even named her..yes, mine is female (lol) and her name is "inspiration" . I love this camera and for me it represents the pinnacle of B&W photography. As for B&W film, sure that is all nice and all but the Monochrom digital is WAY more versatile and even less expensive in the LONG term over film, and for me, the MM does not replicate film, it improves upon it just as the old MM did. With the right processing we can get close to the look of ANY film, but as I said, for my tastes, even better.
You will never be stuck with a low or high ISO film in your camera, limiting your shots. You will never have only 36 frames on the camera, with the right card you can store thousands at a time. You will never have to worry about the costs and time of developing, processing and scanning film. All you will need to concentrate on is the shot.
To run it down again, the improvements over the old MM are:
M 240 body, which is a huge improvement in all areas
Nicer shutter sound
Much better LCD
Much improved high ISO
Improved Dynamic Range
HUGE HUGE improvement in battery life
Much better RF experience with color choice of frame lines (white or red)
Now you can shoot true Mono video
2GB buffer for faster shot to shot times (3X faster)
Richer and nicer looking files, no harshness
Easier to process the files, no real learning curve like the 1st MM
Cheaper than the original was at launch
Live view as with the M 240 is available (but clunky as with the M 240)
Those are the ones I can think of off the top of my head. It is a truly spectacular camera and I can not wait to attach and try other lenses ranging from cheap old classics to the top of the line modern m masterpieces like the 50 lux and APO cron.
You have to LOVE and ADORE the art of B&W shooting to plunk down this kind of cash for a B&W only camera but if you do, you will NOT be disappointed in this new MM.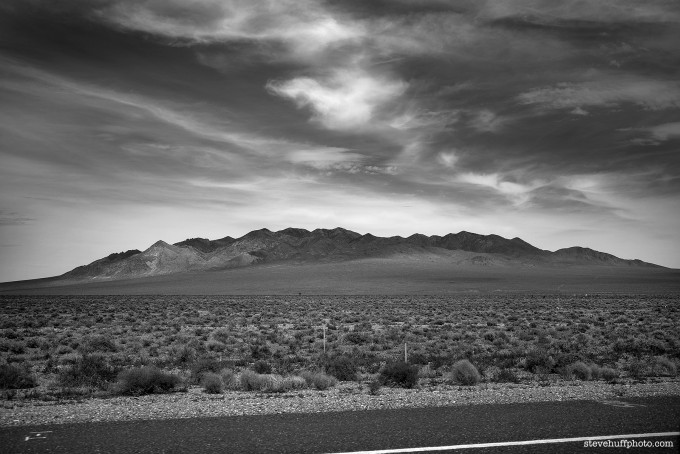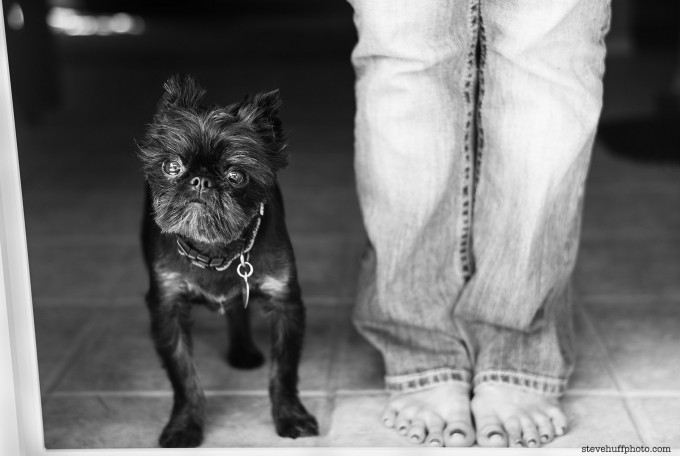 Accessories I recommend for the MM 246:
1. Walter Contrast Eyepiece. I own one and love it. See more about it HERE.
2. The JB Leica M hand grip which is my fave hand grip for any Leica M (240 or 246)
3. The Hard Graft Leica camera case and strap (I own this for my MM 246, strap is in the video on this page)
4. Wotancraft Ryker Bag.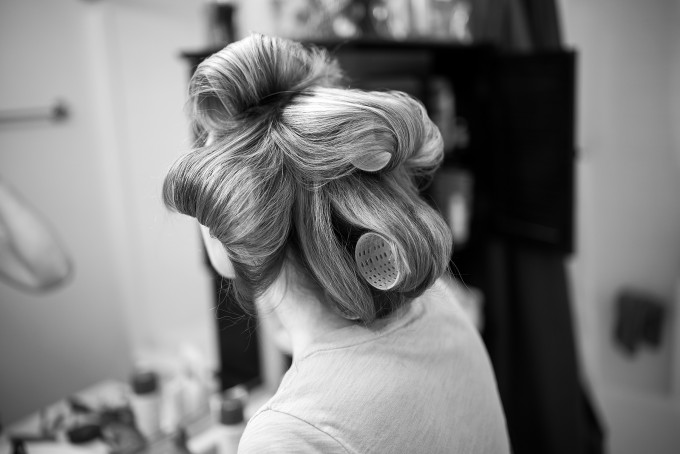 Where to Buy the new MM 246?
My MM came from Ken Hansen. You can email him at khpny19@aol.com and see what kind of a wait list he has. Just as with the old MM, this one has a wait list at most dealers. You can also buy this camera from PopFlash.com, Leica Store Miami or B&H Photo. 
ALL HIGHLY RECOMMENDED OFFICIAL LEICA DEALERS. 
———-
PLEASE! I NEED YOUR HELP TO KEEP THIS WEBSITE RUNNING, IT IS SO EASY AND FREEE for you to HELP OUT!
Hello to all! For the past 7 years I have been running this website and it has grown to beyond my wildest dreams. Some days this very website has over 200,000 visitors and because of this I need and use superfast dedicated web servers to host the site. Running this site costs quite a bit of cash every single month and on top of that, I work full-time 60+ hours a week on it each and every single day of the week (I received 200-300 emails a DAY). Because of this, I need YOUR help to cover my costs for this free information that is provided on a daily basis.
To help out it is simple, and no, I am not asking you for a penny!
If you ever decide to make a purchase from B&H Photo or Amazon
, for ANYTHING, even diapers..you can help me without spending a penny to do so. If you use my links to make your purchase (when you click a link here and it takes you to B&H or Amazon, that is using my links as once there you can buy anything and I will get a teeny small credit) you will in turn be helping this site to keep on going and keep on growing.
Not only do I spend money on fast hosting but I also spend it on cameras to buy to review, lenses to review, bags to review, gas and travel, and a slew of other things. You would be amazed at what it costs me just to maintain this website, in money and time. Many times I give away these items in contests to help give back you all of YOU.
So all I ask is that if you find the free info on this website useful AND you ever need to make a purchase at B&H Photo or Amazon, just use the links below. You can even bookmark the Amazon link and use it anytime you buy something. It costs you nothing extra but will provide me and this site with a dollar or two to keep on trucking along.
AMAZON LINK (you can bookmark this one)
B&H PHOTO LINK – (not bookmark able) Can also use my search bar on the right side or links within reviews, anytime.
Outside of the USA? Use my worldwide Amazon links HERE!
You can also follow me on Facebook, Twitter, Google + or YouTube. 😉
One other way to help is by donation. If you want to donate to this site, any amount you choose, even $5, you can do so using the paypal link HERE and enter in your donation amount. All donations help to keep this site going and growing!
 I do not charge any member fees so your donations go a long way to keeping this site loaded with useful content. Thank you!