TWO STRANGERS, ONE CRY
Paris, Friday 13 November 2015
By Olaf Sztaba
First, there was shock, disbelief and numbness. Then there was a fierce anger and the urge to talk, but no words came out.
I did what I usually do in such moments of deep sadness. I decided to act in the best way I know. I grabbed my camera.
It was a miserable day in Vancouver – pouring rain, cold and windy, the kind of day when you want to stay at home, safe and warm. But not today! When we arrived at the steps of the Vancouver Art Gallery, a large crowd was already assembled.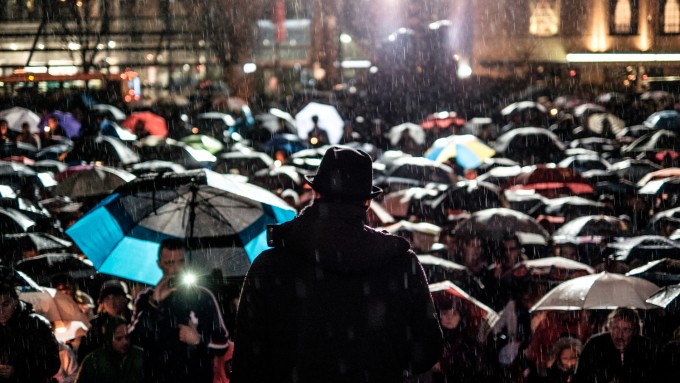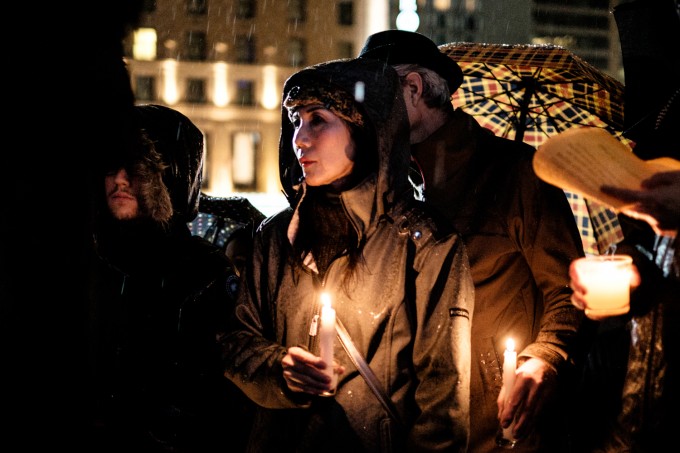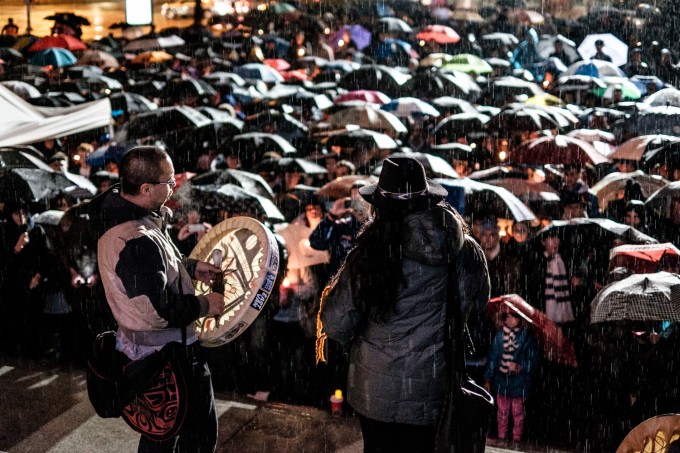 A sea of people stood shoulder to shoulder in soaking rain, in silence. Hundreds of umbrellas opened in harmony as if they were all somehow synchronized – how strange, I thought.
At first I didn't notice but then I realized almost everyone was holding a candle, their hands protecting the flame from the rain. They knew these candles needed to burn. Someone started playing John Lennon's "Imagine."
Then I started climbing the stairs of the Art Gallery. Normally this would be almost impossible in such a crowd but somehow people were letting me in and in doing so, they smiled.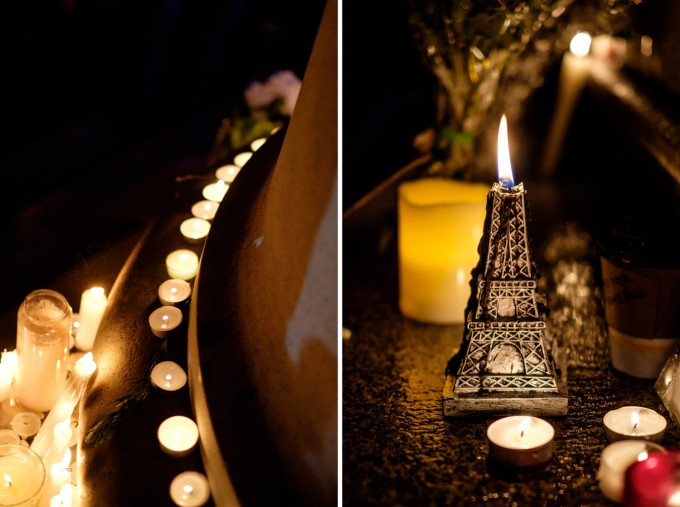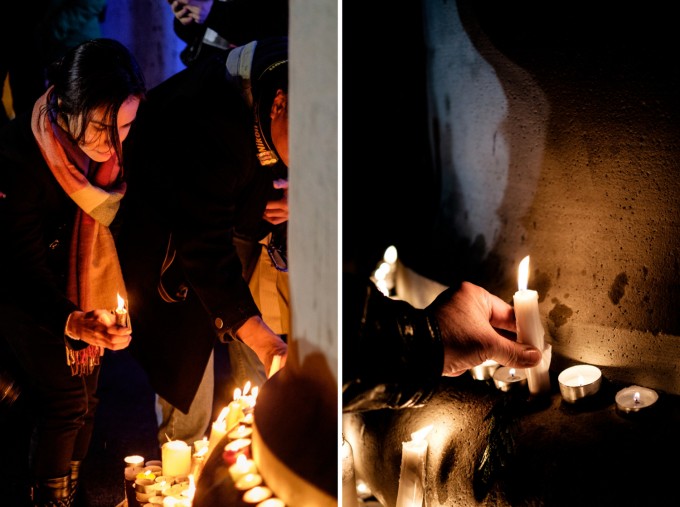 At the top I raised my camera and looked through the viewfinder as people one by one started climbing the stairs, leaving their candles, cards and flowers at the top. I saw older people, I saw a young child leaving her drawings, I could see people's faces, crumpled with grief.
Then I saw her. Her face was unlike any other. Her hands were wrapped tightly around a candle protecting the flame. She was climbing the stairs more slowly than others as if this climb was a ceremony itself. She approached the top of the stairs and the glow of hundreds of candles lit her face. The emotions on her face were overwhelming. She didn't make a sound but you could sense the grief. Then I noticed a tear in her eye…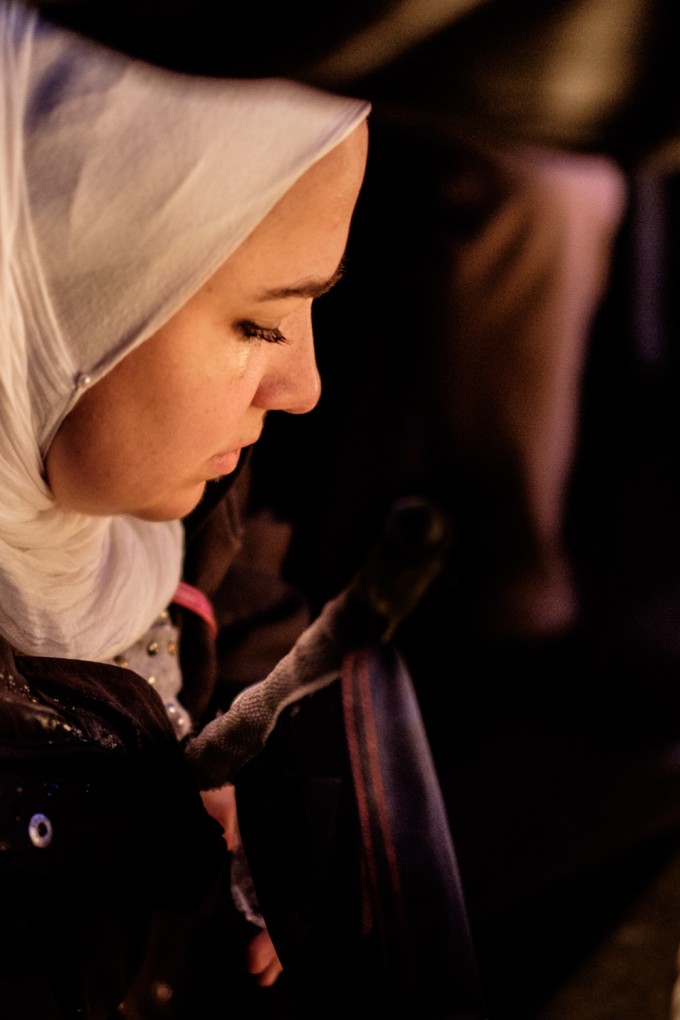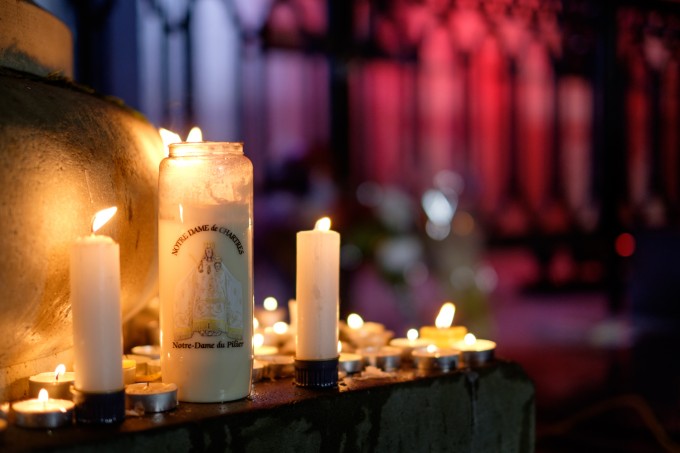 I couldn't hold it any more. My heart started beating faster, my hands were shaking and my tears fogged the viewfinder. Through this fog I saw this stoic Muslim woman praying and placing the candle gently among hundreds of others.
We both stood there for what seemed to be an eternity. We never met, we never spoke but we had so much in common. A Christian man and a Muslim woman crying together.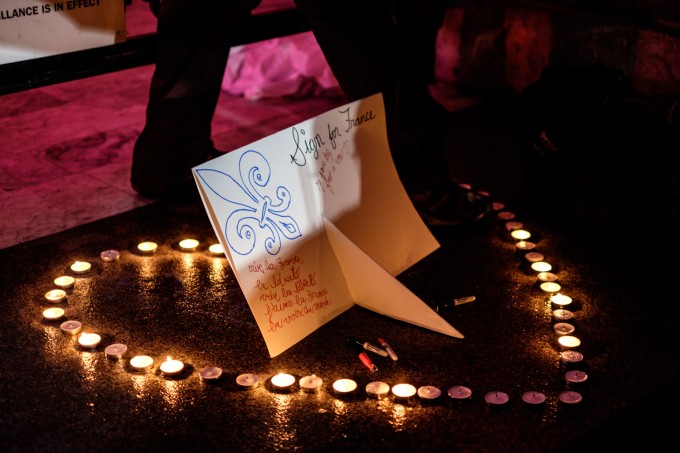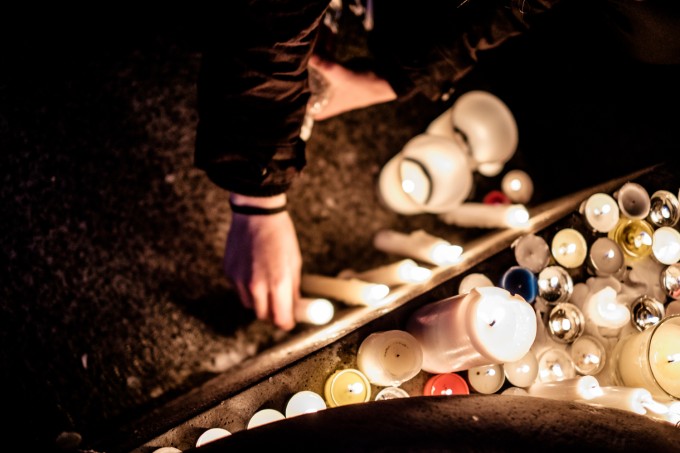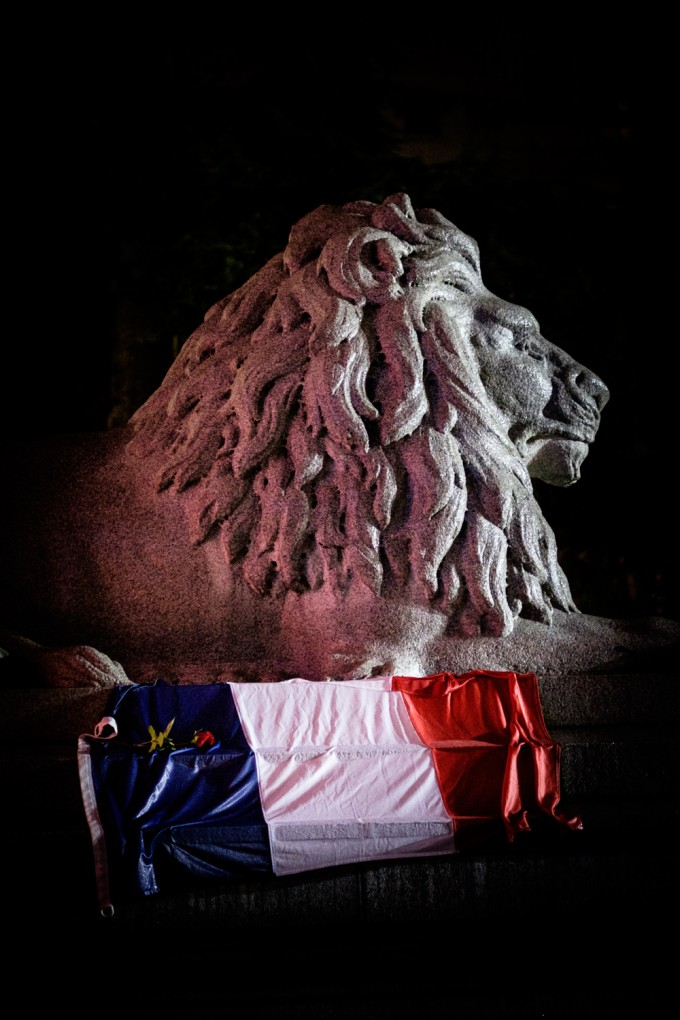 "You may say I'm a dreamer
But I'm not the only one
I hope some day you'll join us
And the world will be as one."
Lyrics by John Lennon
All images were taken with the Fuji X-T1, XF 35mm F1.4 & XF 56mm F1.2, processed in LR6. The Classic Chrome film simulation.
Olaf Sztaba
www.olafphotoblog.com
www.olafphoto.squarespace.com