Fuji X-Pro 2 Unveiled. Finally. Here is the lowdown.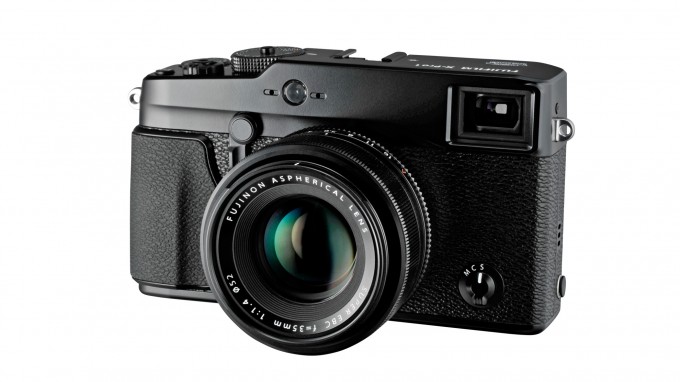 Pre-Order the X-Pro 2 at my fave and most trusted dealers: B&H Photo or PopFlash.com. Amazon is clearing out the X-Pro 1 at $499
FINALLY! The all new long awaited Fuji X-Pro 2 has now been announced with full specs, images and details. What has Fuji delivered this time as an upgrade to their 1st huge mirrorless, the X-Pro 1? Well, I will predict that this will be the coolest, hippest and most desirable APS-C camera available today. With its sleek rangefinder-esque appearance to the hybrid viewfinder giving a unique experience, to the much much faster AF and low light capabilities, the new X-Pro 2 will be huge for Fuji as Fuji fans have been waiting for this one. I was a fan of the X-T1 more so than any other Fuji camera but the X-Pro 2 looks  to be even better with the new sensor and speed and capabilities. I look forward to reviewing it with some of the latest Fuji lenses. Now, let's take a look…
Well, here is what it looks like. To me, it looks like a more refined X-Pro 1. It keeps the same design but the new 2 has a more polished look about it.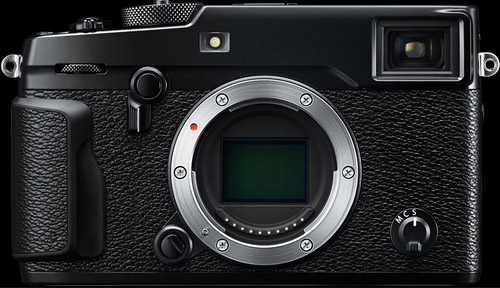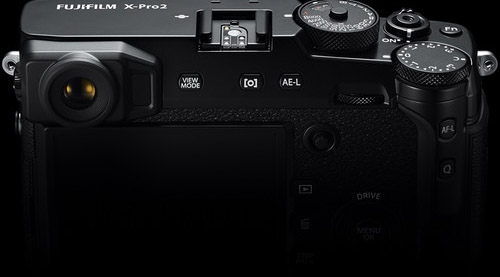 —
The Specs:
24.3MP APS-C X-Trans CMOS III Sensor
X-Processor Pro Engine
Advanced Hybrid Multi Viewfinder
3.0″ 1.62m-Dot LCD Monitor
Full HD 1080p Video Recording at 60 fps
Built-In Wi-Fi, SHARE Printer Compatible
273-Point AF with 77 Phase-Detect Points
Up to 8 fps Shooting and ISO 51200
Weather-Sealed Design, 2x SD Card Slots
Film Simulation and Grain Effect Modes
—
My Thoughts?
I am happy to see a new Fuji, and I have been waiting for the Pro 2 to see how far Fuji would go. Would they make it full frame? I already knew this was a NO but what they did do was up the Megapixels to 24 with an all new X-Trans III sensor, up from the 16 of the X-Pro 1. They have improved everything from the 1 and the new 2 has everything any Fuji fan would want. The AF will be blazing compared to the X-Pro 1, which is good as I remember my review of that one and having some focus issues…not only speed but accuracy. Fuji has really stepped up their AF capabilities over the years since the original X100 and Pro 1. So AF will be great here. I expect Fuji fans to jump on this body as it will be the best Fuji digital yet. I will be reviewing the X-Pro 2 as I enjoyed the X-T1 quite a bit and while I have moved on to Full Frame with Sony and Leica for my personal use, there are THOUSANDS out there who love their Fuji's, so stay tuned for a full review soon!
—-
MORE DETAILS ON THE NEW FUJI X-PRO 2
The long-awaited successor to Fujifilm's first X-series mirrorless digital camera, the X-Pro2 sports a high-resolution X-Trans CMOS III sensor and redeveloped X-Processor Pro, along with the tested rangefinder-inspired design now synonymous with the X-Pro system. Now weighing in at 24.3MP, the APS-C CMOS sensor incorporates the proprietary X-Trans technology and its randomized pixel array to afford a high degree of sharpness and accurate color reproduction, along with high expanded sensitivity to ISO 51200. When paired with the X-Processor Pro, the camera is capable of recording stills at up to 8 fps and Full HD 1080p video at 60 fps, along with quick focusing and overall performance speeds. Unique among camera designs, the X-Pro2 is also heavily characterized by its Advanced Hybrid Multi Viewfinder that blends both optical and electronic viewing methods into a single, switchable finder, giving you the best of both worlds in regard to clear viewing and the ability to preview exposure settings prior to shooting. Cementing its place as a professional tool, the X-Pro2 also features a robust, weather-sealed body design accented by a range of physical controls for intuitive handling in any condition.
Besides image quality, the sensor and processor combination also avails a highly precise, versatile autofocus system that is comprised of 273 points and uses both phase- and contrast-detection methods.
The phase-detection system covers nearly 40% of the entire image frame with 77 points, which is beneficial to subject tracking and fast overall AF performance, while the majority of the frame is then covered by contrast-detection areas for accurate focusing from edge-to-edge. The imaging attributes also contribute to creative control over the look and feel of photos, such as through the use of Fujifilm's Film Simulation modes that replicate the look of specific film types, as well as a Grain Effect mode to mimic the textured appearance of film photos. Rounding out the feature-set of the X-Pro2, its design also incorporates a range of customizable function buttons along with a 3.0″ 1.62m-dot rear LCD for image playback, live view shooting, and menu navigation, and built-in Wi-Fi lets you wirelessly share images to mobile devices, remotely control the camera from a smartphone or tablet, or wirelessly send images to the optional instax SHARE Smartphone Printer for on-the-go printing.
24.3MP APS-C X-Trans CMOS III Sensor
Utilizing Fujifilm's unique, randomized pixel array, the 24.3MP APS-C X-Trans CMOS III sensor affords a high degree of image quality and sharpness due to the omission of an optical low-pass filter. Versus conventional pixel patterns, the X-Trans design more closely mimics the organic nature of film in order to produce nuanced colors and smooth tonal transitions, while also reducing moiré and aliasing.
When paired with the X-Processor Pro, the sensor is also capable of producing clean image quality with reduced noise values, along with a native sensitivity range up to ISO 12800 that can be expanded to ISO 51200.
X-Processor Pro
Aside from benefitting the low-light performance, the X-Processor Pro also contributes to fast performance throughout the camera system, including a start-up time of 0.4 seconds, shutter lag time of 0.05 seconds, shooting interval time of 0.25 seconds, and AF speeds of up to 0.06 seconds. Coupled with the on-sensor phase-detection AF, up to 8 fps continuous shooting is also possible with full-time motion predictive AF for tracking fast-moving subjects while shooting. The ability to record compressed raw files also helps to expedite file transferring for longer continuous burst shooting, and both a fast top focal plane shutter speed of 1/8000 sec. and a flash sync speed of 1/250 sec. further contribute to shooting versatility.
Beyond stills shooting, the X-Pro2 also supports recording Full HD 1080p video at 60 fps with a 36 Mbps bit rate, along with the ability to work with 50, 30, 25, and 24 fps frame rates for greater recording flexibility.
Advanced Hybrid Multi Viewfinder
Both optical and electronic viewfinder types are incorporated into the unique Advanced Hybrid Multi Viewfinder, which lets you select from the simplicity and familiarity of an OVF as well as the versatility of an EVF. Changing between viewing types is quickly performed via the dedicated finder switching lever on the front of the camera body.
The optical viewfinder provides a clear, lifelike view of the scene for easier composition and subject tracking. Its enhanced design incorporates an Electronic Rangefinder function, which mimics the functionality of a mechanical rangefinder, and simultaneously overlays information from the electronic viewfinder on top of the optical viewfinder for comparative manual focus control. The OVF is also benefitted by a Multi-Magnification function that automatically switches the viewfinder magnification according to the mounted lens' focal length and a Bright Frame Simulation function, which simulates the varying angles of view from different lenses to confirm which focal length is needed, prior to switching lenses, for the composition in mind.
In regard to the electronic viewfinder, this sports a high 2.36m-dot resolution along with a fast 85 fps playback speed to reduce lag for smoother panning and tracking movements. The EVF lets you preview exposure settings prior to shooting and has a customizable display, for configuring the amount and type of information shown in the viewfinder.
Intelligent Hybrid 273-Point Autofocus System
Blending both phase- and contrast-detection focusing methods, the X-Pro2 is capable of acquiring focus both quickly and accurately. The entire system is comprised of 273 points, of which 77 are phase-detection points for faster performance that is beneficial to photographing moving subjects. Approximately 40% of the imaging area is covered by phase-detection points, too, to offer greater compositional freedom without sacrificing fast autofocus performance. The majority of the frame is then also covered by an apt contrast-detection focusing system that has been quickened by the camera's refined processing power for more versatile control. For refined manual focusing control, a Digital Split Image function is available, that simulates traditional rangefinder focusing, as well as Focus Peaking to highlight lines of contrast in the scene to more objectively determine sharp focus.
Body and Interface Design
In addition to the Advanced Hybrid Multi Viewfinder, the X-Pro2 also features a 3.0″ 1.62m-dot rear LCD screen for clear live view shooting, menu navigation, and image playback.
Supporting its use in harsh climates, the durable weather-resistant body design is constructed from four pieces of magnesium alloy and sealed in more than 61 places to protect against dust, moisture, and cold temperatures down to 14°F.
Dual SD card slots allow for a more flexible and reliable means of storing imagery, and the first card slot is compatible with UHS-II standards for fast transfer speeds.
The top plate incorporates a series of milled aluminum alloy dials and levers for fast, intuitive adjustment over exposure settings, including a shutter speed dial that offers a mechanical shutter speed range from 1 to 1/8000 sec., as well as bulb and time settings. An ISO dial is also incorporated into the shutter speed dial, for confirming the sensitivity setting without having to turn the camera on. The exposure compensation dial lets you choose +/- 3 EV in 1/3 steps, and a command dial position expands the range to +/- 5 EV for further control.
Front and rear command dials integrate a push function for easier use and settings selection and six different function buttons can be assigned to control a range of settings.
A dedicated Focus Lever provides faster, more intuitive control over selecting specific focus points while shooting.
An updated graphical user interface features a My Menu section, where you can register up to 16 items to quickly access. This pairs with the Q Menu, which also provides shortcuts to 16 oft-used settings, bringing the total up to 32 distinct functions, settings, or other controls than can be accessed in a quick manner without having to delve into a more intricate menu system.
Film Simulation and Grain Effect Modes
Taking advantage of Fujifilm's vast history in traditional film-based photography, the XPro2 integrates several Film Simulation modes to mimic the look and feel of some Fujifilm's classic film types. For monochrome shooting, the Acros mode offers smooth tones, deep blacks, and fine detail reminiscent of the Neopan 100 Acros film type. A refined Classic Chrome mode is designed to deliver muted tones and a deep color reproduction, similar to that of a dated slide film. Pulling from their more contemporary line of transparency films, Provia offers natural-looking tones for everyday shooting, Velvia produces a more dramatic and rich tonality with deeper color saturation, and Astia gives less contrast for a softer depiction of skin tones. Mimicking their negative films, Pro Neg. Std. gives smooth image tones that are suitable for accurate color renditions, while Pro Neg. Hi produces a more dramatic feel with the ability to draw color out of a variety of lighting conditions.
In addition to simulating specific film types, a Grain Effect mode is also available to replicate the look of old film photos with an organic textured appearance, which is especially noticeable when printing.
Other Camera Features
An electronic shutter function permits using shutter speeds up to 1/32,000 sec. for working with wide aperture settings in bright lighting conditions.
Built-in Wi-Fi enables wireless transferring of imagery to linked mobile devices as well as remote control over camera settings and the shutter via the free Fujifilm Camera Remote app. Additionally, this connectivity enables the use of the optional instax SHARE Smartphone Printer for wireless instant printing via the instax Share app.
An interval timer permits recording time-lapse sequences and can be configured to record up to 999 frames in time spans ranging from one second to 24 hours.
Multiple exposure mode gives you the ability to overlay imagery in-camera. When working in this mode, subsequent exposures can be paired and the final appearance can be previewed on the LCD or in the EVF before making the final exposure.
Additional Advanced Filters can also be used to creatively enhance the look of imagery in-camera, and include Toy Camera, Miniature, Pop Color, High Key, Low Key, Dynamic Tone, Soft Focus, and Partial Color (Red/Orange/Yellow/Green/Blue/Purple).