The Mirrorless Revolution is just Starting..
By Steve Huff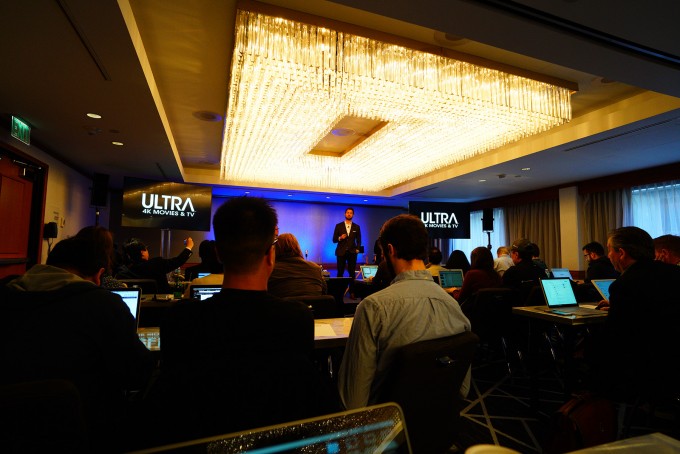 COMMENTARY
As I sit here in a Sony "Rountable" meting with all of Soy's top people telling me about the past, present and future of their digital imaging business, things are looking very good for Sony. Sales are up, profits are solid and they are dedicated to releasing high quality premium digital imaging products to those like me and you, who love quality cameras, lenses and also camera that are fun to use, functional and provide us with the capability to create our own visions using a tool we enjoy and love.
Ever since Sony released the original NEX series, the 3 and 5 (my review here) I have been smitten with their unique out of the box thinking and while I have not loved or even liked every camera they have released (as I feel many have been a rehash of the same designs), I have adored a few of them and feel that Sony is now, without question, the one camera company that I feel is innovating and doing the most to push imaging tech forward. During  those early NEX 3 and 5 days, many dismissed mirrorless and for good reason. They were slow, sluggish and not very "user-friendly"  – but man how things have changed in a few short years.
The 1st Sony NEX. The NEX-3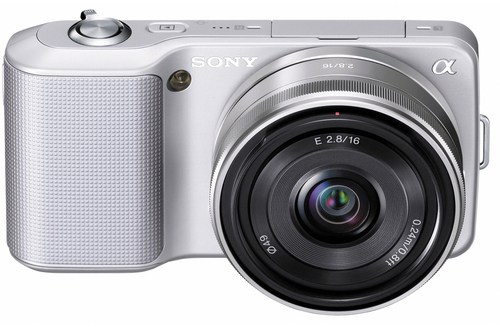 While Sony IMO is the one doing the most innovating, this does not take away a thing from others who are also innovating. Companies like Olympus are doing great things with every camera release, and trust me, they have something really amazing planned for this year. I feel it in my gut!
Then we have companies like Leica who are trying very hard to release unique cameras that are different from anything else out there. Think the T, the SL and even the super popular Q (all have been reviewed here in detail). Sure, Fuji, Sigma and even Canon and Nikon who are also releasing amazing cameras but to be honest, what I see from them is more of the same..less innovation in every release and while something like a Fuji X Pro 2 is a beautiful camera (that I actually do indeed really like) it is Sony who just keeps pushing and creating cameras that can do more.
Serious Mirrorless: The Leica SL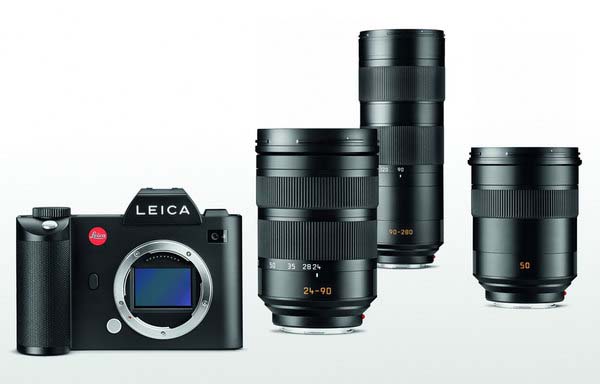 While I feel Sony could have a redesign of some of their bodies, and even be more aggressive in what they are doing, I think they are on the right path and honestly, I can see them leapfrogging over Nikon in the near future. Sony is on a roll, sales wise and their popularity in the camera business is growing quickly and steadily for them.
Look at the brand new just announced RX10 III. I did not even review the Mark II version as I felt it was pretty much just like the Mark I (though it did have upgrades). I did not feel it was worth an upgrade to the II from the I and did not even want to do a review as I like to spend my time on cameras that I feel are really great and worth a purchase. It has to excite me these days to get a full long review and as I look back at my recent reviews over the past two years, the largest ones have been from Sony, Leica and Olympus.
Serious Lens Power: The new Sony RX10 III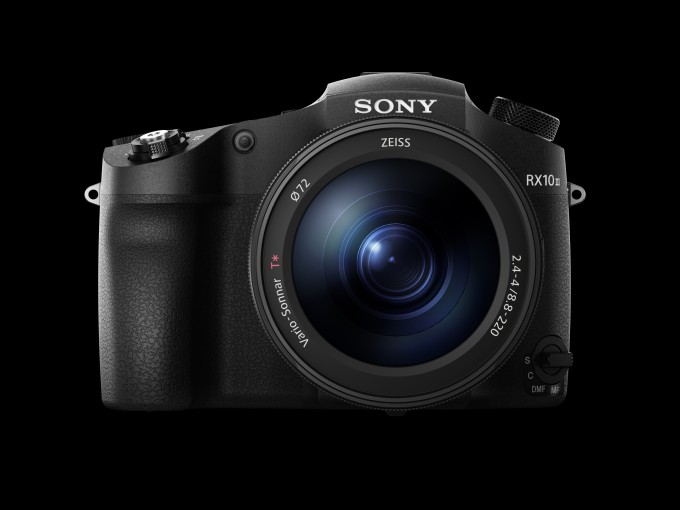 I will state right here, that these three camera companies above are my faves . Each of these are doing things that most others are not. Technology is getting quite amazing, even with something like the new Sony 4K HDR video, which looks so amazing. Yes, video in HDR 4K…think MASSIVE Dynamic Range instead of the cheesy HDR look of some images when they are overdone. But back to the new RX10 III. With its all new high quality 24-600mm f/2.4 – f/4 lens. Yes, f/2.4 at the wide end and f/4 at the long end, of 600MM. With this comes incredible opportunities for shooting. Macro, video, telephoto… it's something that has never been done, which is what I am talking about here. I mean, who has made an all in one camera with a 24-600mm lens, a HIGH QUALITY lens no less, with a starting aperture of f/2.4? No one. Add to that the impressive video capabilities of this new offering. It will be a great solution for so many.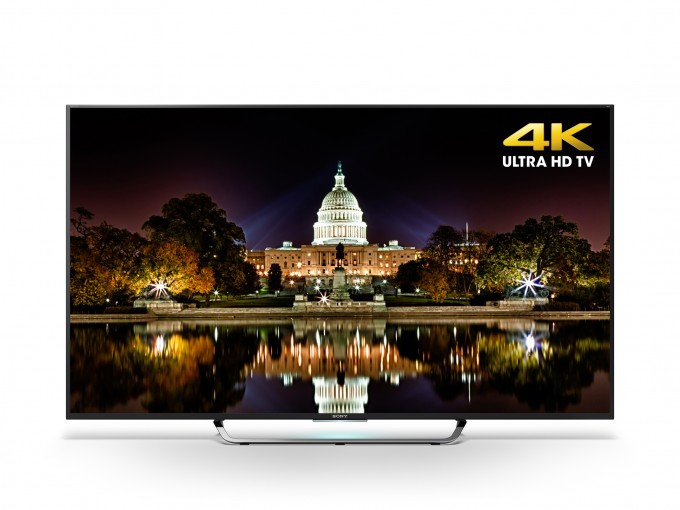 While I was not a HUGE MASSIVE RX10 fan, I did enjoy the 1st one (see my review here) but this one changes the game of this series of camera. It could be an all in one for almost any personal, family or every day situation. So Sony is innovating constantly and this is what I love to see.
Some call me a "Sony Fan Boy", Some call me an "Olympus Fanboy" and some even still call me a "Leica Fanboy". I find these terms amusing as I am not a fanboy of anything, I just love quality. I love good build, consistent focus, smaller size, great lens choices, even is using a third party lens with adapter to get my vision out there.. and each of these brands offer all of that and more.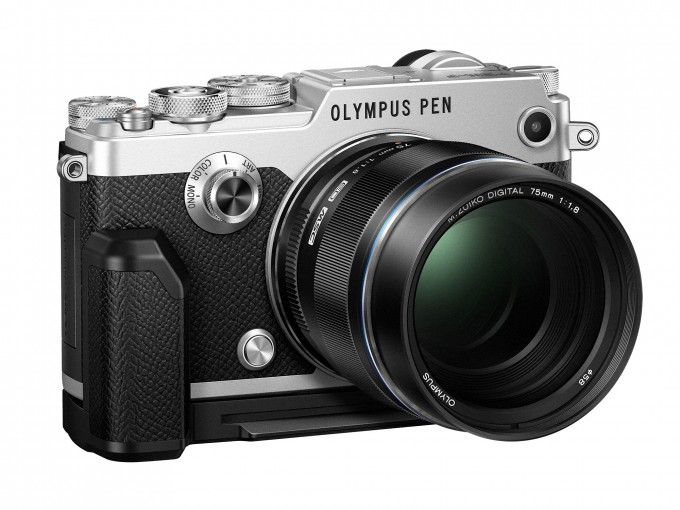 With that, I am thrilled to see what is happening in digital imaging these days. It seems we are getting more and more QUALITY offerings for those of us who enjoy these things (ME AND YOU) and while most of the world already own a camera in their smart phones, there are some of us who want more..a real experience and you just can not get that from a phone. At least I can't. The feeling of holding something like a Leica M or Olympus PEN-F or Sony RX1 and using them is so much more satisfying to me than using a phone, or any DSLR.
Today, in 2016 we have choices. We can go DSLR and get great results. We can go tiny and get great results (Sony RX100) and we can go enthusiast and get amazing results with something like a Leica M, SL or Sony A7RII or A7SII.
While the death of the point and shoot is upon us, or past..the mirrorless revolution has just begun, and it's getting so so good. Stay tuned my friends, there is so much to come this year.
Steve