New Sony RX10 III and Lenses Announced. 1st Look coming TODAY!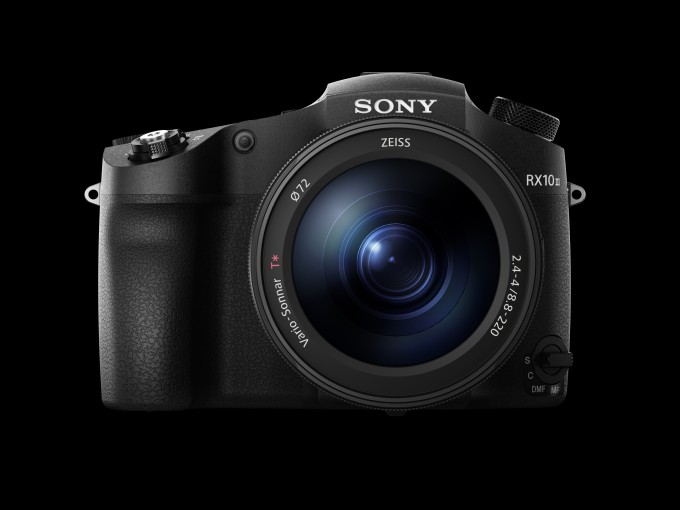 Hey guys! I am in San Francisco today with Sony as they unveil the new RX10 Mark III camera. I know what you are thinking..didn't they just recently release the RX10 Mark II?!?!? Yes but this one is an all new beast with all new capabilities. I was just briefed on it but in a few hours I will be out shooting the new camera and testing it all the way to its monster 24-600mm telephoto lens.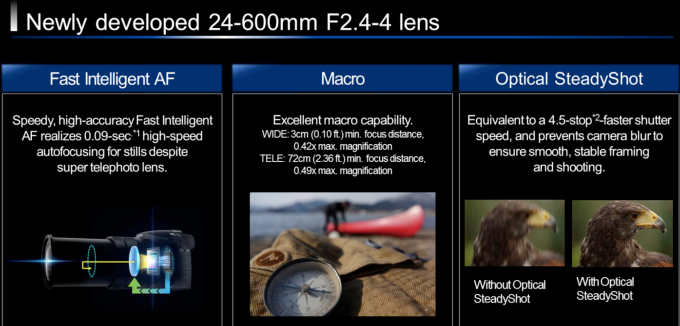 I'm actually excited about this RX10III as it seems like it is so versatile for almost any need. Stay tuned for the hands on report and possibly a live stream over at my Facebook page today (UPDATE 1:45PM: already did the live stream, go there to check it out!) with the new Sony products. So if you have not been to my Facebook page in a while, go check it out!
You can already pre-order the RX10 III at B&H Photo HERE.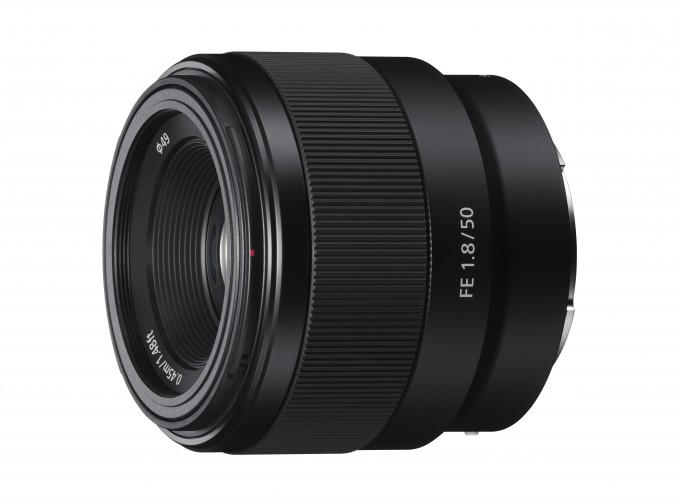 Below is the press release from Sony, but more coming today on this and the new 50 1.8 and 70-300 E mount lenses that were also announced today!
New RX10 III Model Boasts Versatile 24-600mm1 ZEISS Vario-Sonnar F2.4-F4 Lens, 20.1 MP2 1.0-type Stacked CMOS sensor, Internal 4K Video Recording, Super Slow Motion Capabilities and more
SAN FRANCISCO, Mar. 29, 2016 – Sony – a worldwide leader in digital imaging and the world's largest image sensor manufacturer – has today announced an exciting new addition to its acclaimed Cyber-shot RX lineup, the high-zoom RX10 III camera.
Featuring a newly-developed 25x super-telephoto zoom lens with an extensive focal range of 24-600mm, the new RX10 III camera is able to produce high-quality content at a variety of focal lengths and camera settings that would require three or more large, heavy and expensive lenses for an interchangeable lens camera user. It's an outstanding choice for a shooting anything from landscapes to distant wildlife and everything in between.
The RX10 III high zoom camera is equipped with a 1.0 type stacked 20.1 MP Exmor RS™ CMOS sensor with DRAM chip and advanced signal processing, along with a powerful BIONZ X™ image processor. These components work together to ensure the highest possible image quality throughout the entire zoom range of the 24-600mm lens. Additionally, they are responsible for a variety of standout professional-caliber features including 40x super slow motion video capture at up to 960 fps, an ultra-fast Anti-Distortion Shutter with a maximum speed of 1/32000 second, high resolution 4K movie shooting and more.
"By pairing the convenience of an ultra-telephoto lens with our innovative stacked CMOS image sensor design, we've created a whole new image experience unlike anything else in market today," said Neal Manowitz, Vice President of Digital Imaging at Sony Electronics. "The new RX10 III offers a true 'all in one' package that will appeal to a wide range of amateur, hobbyist and professional photographers and videographers."
New ZEISS® Vario-Sonnar T* 24-600mm F2.4 – F4 Lens
The impressive 24-600mm ZEISS® Vario-Sonnar T* lens on the Cyber-shot RX10 III camera features a large maximum aperture of F2.4 – F4.0, helping it achieve outstanding image quality throughout the entire zoom range, all the way up to ultra-telephoto. This differentiates it from many other high-zoom lenses that often struggle with light-gathering at longer focal lengths. The aperture unit itself has nine blades that are designed to create a near perfect circle in the F2.4 – F11 range, enabling shooters to create content with beautiful bokeh, where the subject stands out against a softly defocused background.
In total, the extended zoom lens features eight ED glass elements including one super ED glass element, five ED glass elements and two ED aspherical lenses, which all work together to minimize chromatic aberration and deliver high-contrast, ultra-sharp image quality. It also has ZEISS® T* Coating for minimizing flare and ghosting and delivering accurate, faithful color reproduction.
The new lens has built-in Optical SteadyShot™ image stabilization that helps to reduce camera shake and image blur, in particular when shooting at longer focal lengths. When active, the OSS is equivalent to shooting at a shutter speed approximately 4.5 stops3 faster than the current setting of the camera.
Additionally, with a minimum focusing distance of 72 cm (2.36 ft) and 0.49x maximum magnification at a fully extended 600mm, the new lens is capable of producing amazingly detailed tele-macro images.
High Quality Image Detail
The RX10 III features a back-illuminated 20.1 MP 1.0-type stacked CMOS sensor and BIONZ X image processing engine that allow the camera to achieves a wide sensitivity range of ISO 644 – ISO 12800 and produce images with exceptionally low noise, even at higher sensitivity settings.
Additionally, the rear of the sensor has a DRAM chip that allows it to read and process large volumes of data exceptionally fast, enabling the camera to shoot super slow motion video at up to 960 fps. The powerful DRAM chip also allows the RX10 III to shoot continuously at up to 14fps with minimal blackout.
With shutter speeds as fast as 1/32000 second, the electronic shutter on the RX10 III minimizes image distortion at faster shutter speeds. It also offers silent shooting at all settings and speeds, ensuring all content can be captured quietly without disrupting the subject, a powerful feature when combined with the wide-ranging zoom lens.
High Quality 4K Movie Recording
The new RX10III model becomes the latest and most versatile Cyber-shot RX camera to offer the advantages of 4K (QFHD 3840×2160) movie recording thanks to its far-reaching 24-600mm lens, which gives videographers the luxury of shooting high quality 4K video from extreme distances.
In 4K video mode, the RX10 III camera utilizes full pixel readout without pixel binning, capturing approximately 1.7x more information than is required for 4K movie output to enhance image detail and minimize moiré and jaggies. It achieves these high-quality results through use of the XAVC S codec, which records video at a high data rate of up to100 Mbps during 4K recording and up to 50 Mbps during full HD recording5.
The new camera also has a variety of other professional caliber video features including Picture Profile, S-Log2/S-Gamut, Gamma Display Assist, Time Code and more, as well as input for external microphone and output for headphone monitoring.
Super Slow Motion Video Recording
The new RX10 III also possesses the ability to record super slow-motion video at up to 40x slower than the standard rate, allowing users to capture and replay fleeting moments of action with incredible detail, resolution and clarity.
In "HFR" (high frame rate) setting, it offers the option to choose among 960fps, 480fps and 240 fps frame rates and among 60p, 30p and 24p playback formats4,5 with the option to use the movie record button as a 'start trigger' to begin recording once button is pressed or 'end trigger' to record footage up until the button is pressed.
High Speed Autofocus
The new RX10III camera is equipped with an impressive autofocus system with spatial object detection, allowing the camera to detect and predict motion of a subject before the shutter button is pressed, This helps the camera achieve an incredibly fast and efficient AF response when the shutter is halfway pressed, enabling it to lock on to a subject in as little as 0.09 seconds 8. This is a yet another compelling technology, especially when paired with a versatile, highly capable 25x zoom lens with a range up to 600mm.
Ergonomics and Design
Aesthetically, the new RX10 III features a number of upgrades compared to existing RX10 models including triple lens rings for focus, zoom and aperture for direct, precise control. The hand grip shape has also been optimized for the new high-magnification, large-aperture lens to enhance stability when holding the camera at eye level. There is a new focus hold button on the lens barrel as well, allowing the focus to be easily locked on a subject while the shooter reframes the image.
The new model features a high-contrast XGA OLED Tru-Finder™ with approximately 2.35 million dots of resolution, ensuring true-to-life image preview and playback functionality. The camera is also dust and moisture resistant and both Wi-Fi® and NFC™ compatible, with the ability and can access Sony's growing range of PlayMemories Camera Applications. Learn more at www.sony.net/pmca. A dedicated LCJ-RXJ soft carrying case will also be available for the new camera.
Pricing and Availability
The new Sony Cyber-shot RX10 III extended zoom camera will be available this May for about $1,500 US and $2,000 CA, respectively. The new cameras and all compatible accessories will be sold at a variety of Sony authorized dealers throughout North America.