FROM STEVE: This is entry #1 for the BIG BAG GIVEAWAY I posted about HERE! We have around 14 more slots open for entry, so send them in before it fills up! Only 30 entries are allowed, one for each day for a month. I am giving away bags from awesome bag makers like HOLDFASTGEAR, TENBA, ONA, and WOTANCRAFT and the readers here will be the ones who VOTE for SEVEN winners out of 30 in a little over a month from now! Yep, SEVEN winners so you chances are great if you get your entry in! Again, only 30 ENTRIES will be accepted and we already have 16 locked in! Get your entry in ASAP but to do so, read how HERE. OK, onto the 1st Bag Giveaway entry by Jon Vatnaland!
---
Bag Giveaway Daily Inspiration #1 – Barcelona with the Leica MM
by Jon Vatnaland
Hi Steve,
Here are three photos for your "daily inspiration" photo bag competition! I have been following your site for some time now, at least since 2011 when I got my first digital body to go with my M-lenses. That was an Olympus EP2. Since then I have upgraded a few times, and most recently to a second-hand Leica Monochrom that has really brought back some of that M6 feel from the good, old film days.
The three shots are from a few recent family trips and are all taken with the MM. I guess what they have in common is that they portray local people in different work environments and are all quite typical of the style/processing I often end up with – contrasty, simplistic in composition, and with the light playing a major role in the frame.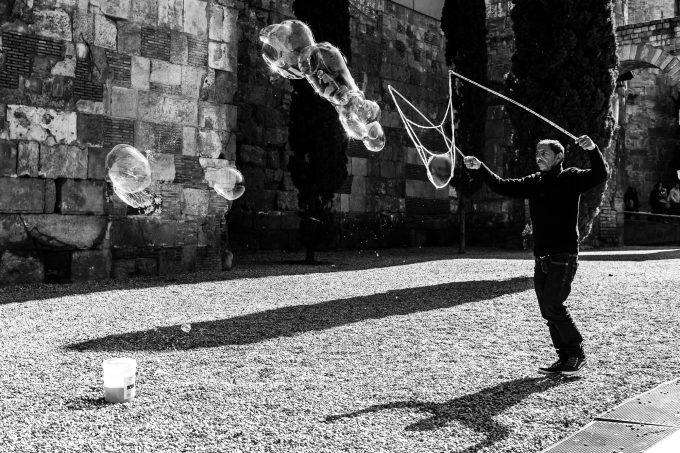 The first shot is from Barcelona and was taken with a 35 Summicron pre asph. I took this in one of the most crowded tourist spots around the cathedral, and it was quite fascinating how concentrated this guy was on the task.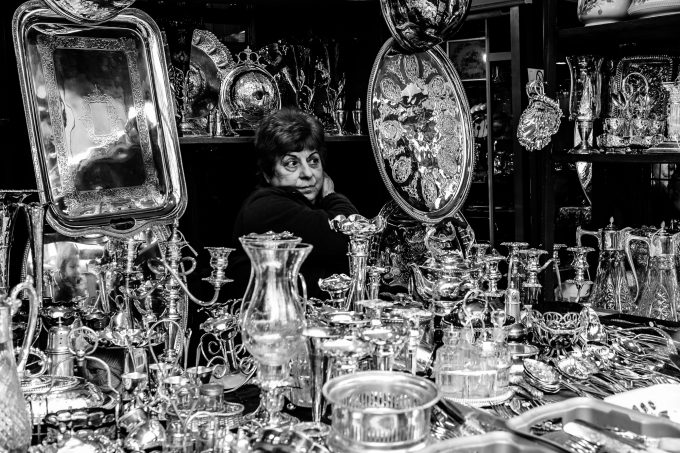 The second shot is also with the 35 Cron, and from the Saturday market in Portobello Road in London, famous among other things for the silverware. Portobello Road is quite narrow and extremely crowded during the street market, and it can sometimes be quite difficult to get enough space to get the frame you're after.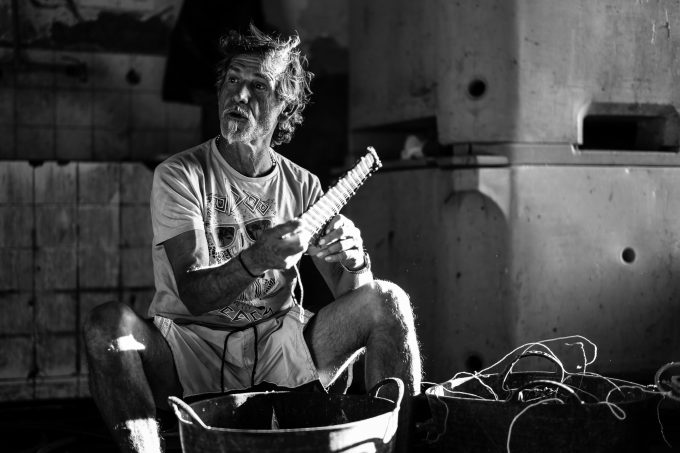 The third shot is from Tenerife and is my favourite. It is taken with a 50mm Summilux asph. The fisherman in the photo was preparing bait in the morning, sitting inside a big harbour warehouse together with a few colleagues. I walked in and sat with them for a while before this frame emerged with the sunlight coming through the door.
I really hope you will consider posting the pictures as it would be great to get some feedback from the community. If I get into the bag competition or not is less important, but if so I would be more than happy to take any of bags as they all seem to be a good fit for my kit!
Best,
Jon Vatnaland