New Voigtlander Nokton 58mm f/1.4 Announced
Looks like a BEAUTY for some Nikon shooters!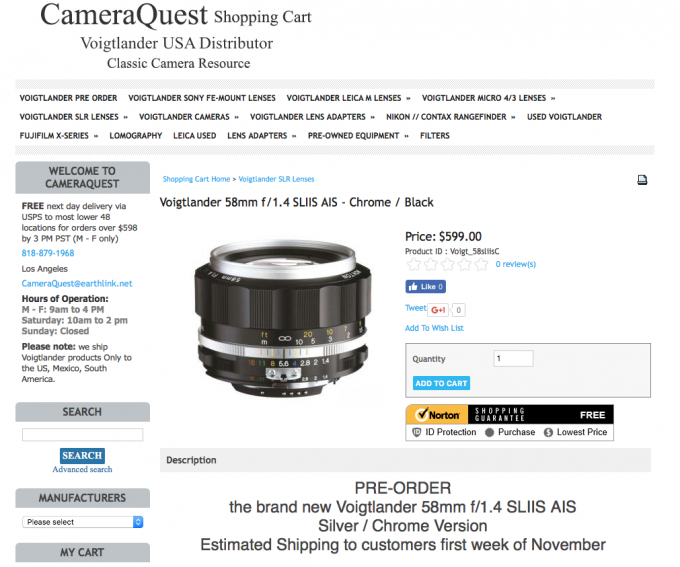 From Stephen Gandy of CameraQuest:
The image quality of the Nokton 58mm is exceptional, probably the best normal lens 1.4 in Nikon F mount ever produced.  Besides cosmetics, this new version adds a NAI metering prong for even the oldest Nikon SLR meters in addition to AIS metering and being chipped for digital Nikons DSLRs.
These new versions also have a smaller 52mm filter size (previous 58mm).
Estimated shipping date to customers by November 7th. $599 with free next day shipping to most lower 48 locations.
I am taking preorders now. Black/Chrome Version *** Black Version
Thanks for looking,
Stephen