The GoPro Karma Grip Killer? The Feiyu Tech G5 Gimbal for GoPro 3, 4 and 5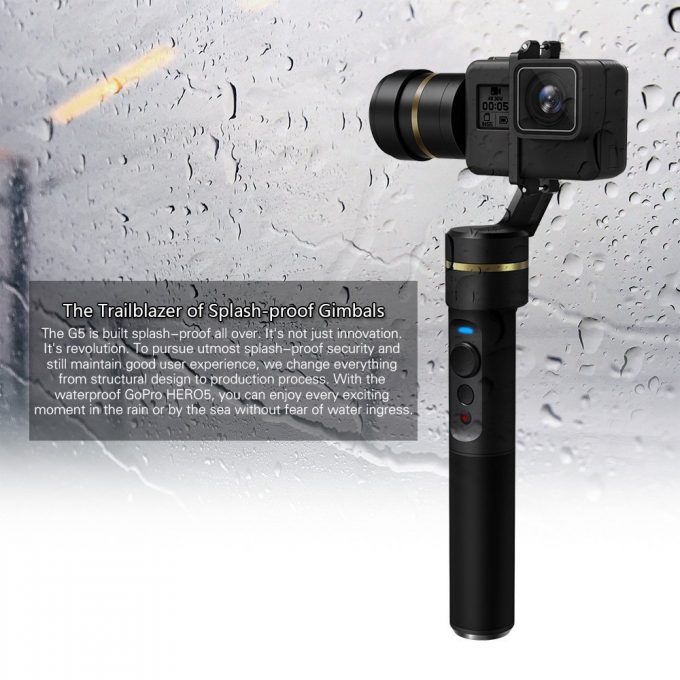 If you have kept up with my writings and reports over the last year you will have noticed I have been reviewing quite a few gimbals for video, mostly GoPro use. I have reviewed several for the GoPro, and a couple for smartphones. See them below:
So far, they have all been good but only one has stuck with me for the long haul, and that is the EVO GP PRO. So far, no other gimbal I have used has been able to unseat it for my uses. Now, what are my uses? Well, I use my GoPro and Gimbal almost every single day as I also shoot videos for other projects outside of this website. I thought I had a new king with the latest GoPro Karma grip but muffled audio with the GoPro 5 and no out of the box use for the GoPro 4 (must buy an extra adapter) along with the fact that one really must buy the $59 supercharger to charge it quickly (without it a full charge will require about 10 hours of charge time) made this a gimbal that I really really liked A LOT but I still will use my EVO until I get the adapter for the Karma for my GoPro 4 Black as the GoPro 5 has audio issues (especially when used with the Karma Grip).
So far, this EVO GP-PRO has been my #1 gimbal, and it works well. While the GoPro Karma Grip offers the best stabilized footage, without questions, the audio is just borderline unusable.
I was informed about a new Gimbal coming out just this weekend and it is from Feiyu Tech. The new G5 Gimbal looks absolutely like the Gimbal I have been waiting for. I have one on pre order.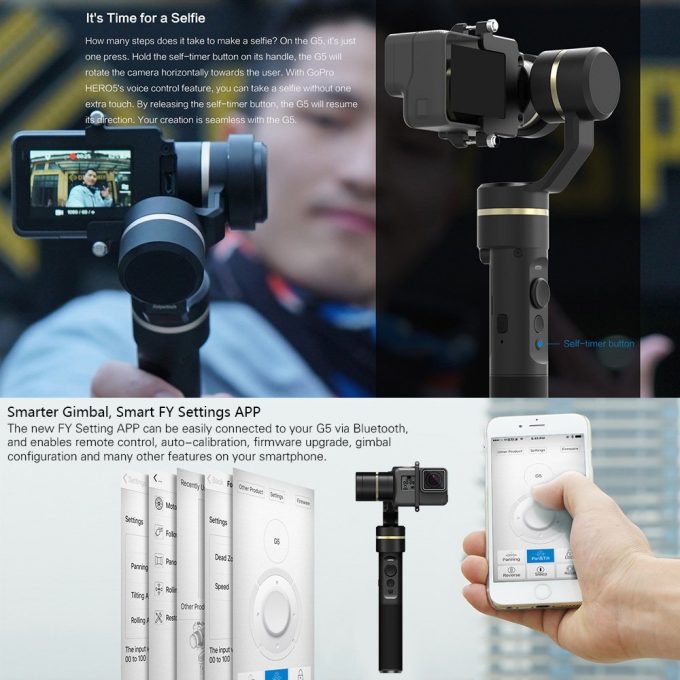 This is a gimbal that is splash-proof, just like the GoPro 5 so using it in light rain should never be an issue. It's also Feiyu Tech;s most advanced gimbal to date and even has an app that allows you to connect via bluetooth for auto calibration when needed. It also has a unibody arm, and is compatible out of the box with GoPro 3, 4 or 5. No adapters to buy. It also has a replaceable battery, so you can have 2-3 on hand when doing long shoots. (unlike the GoPro Karma which when you run out, you are out until you charge again).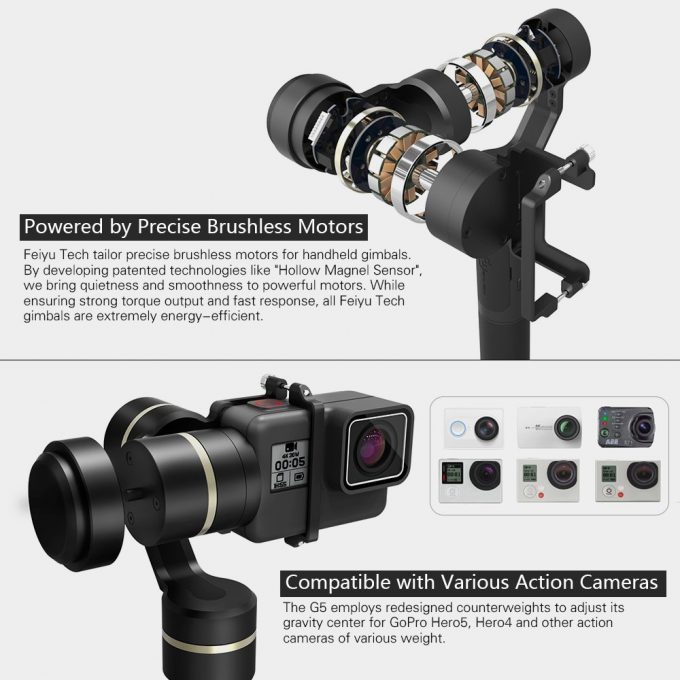 You can also use other action cameras by using the adjustable weight to balance many of the other NON GoPro cameras out there that many shoot with. Brushless motors for strong and smooth performance with better battery performance. This gimbal looks like it will be the one I have been waiting for. When it arrives I will do an involved shoot out against my EVO and the GoPro Karma Grip. The new G5 is actually shipping now at some retailers from what I was told.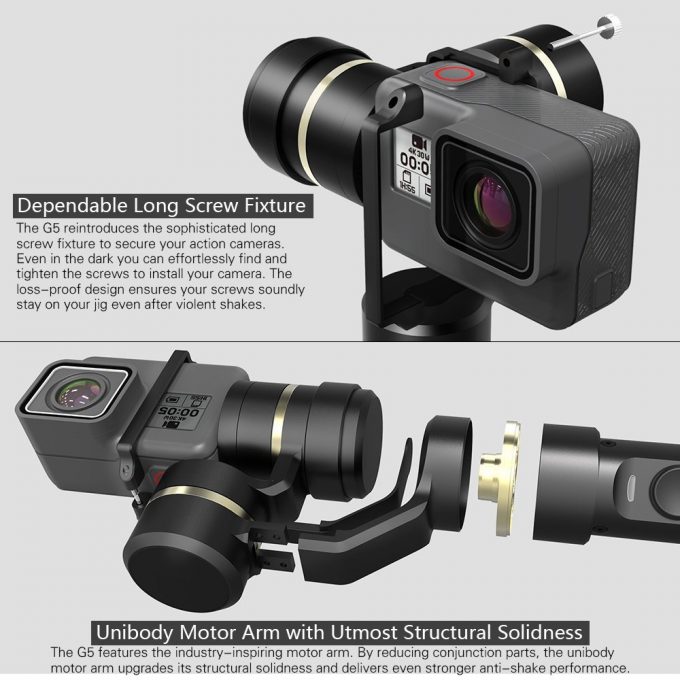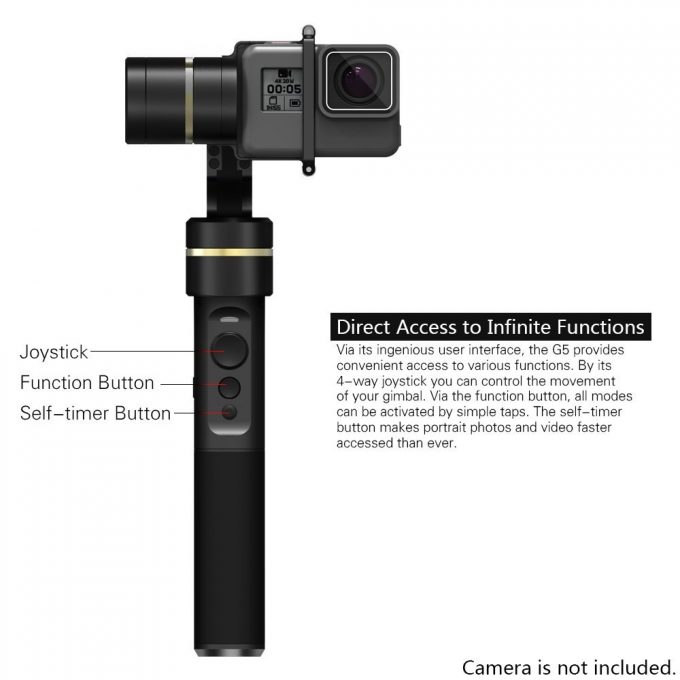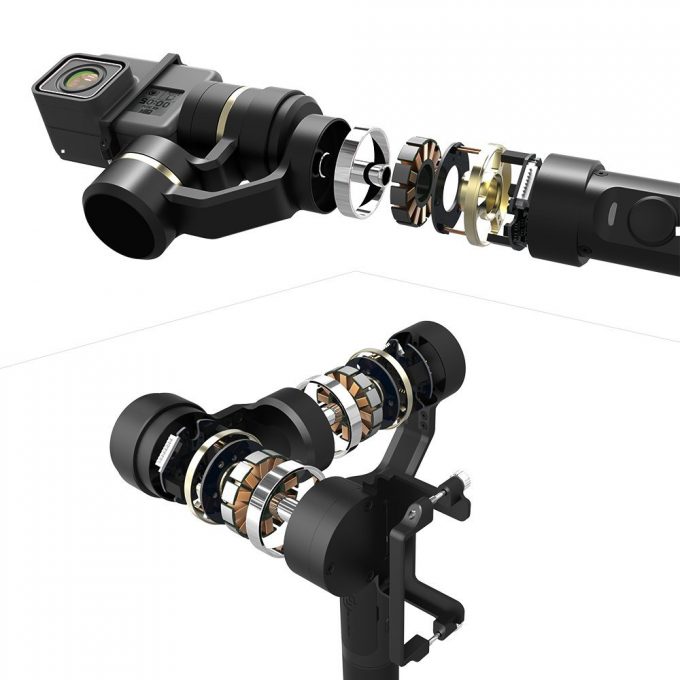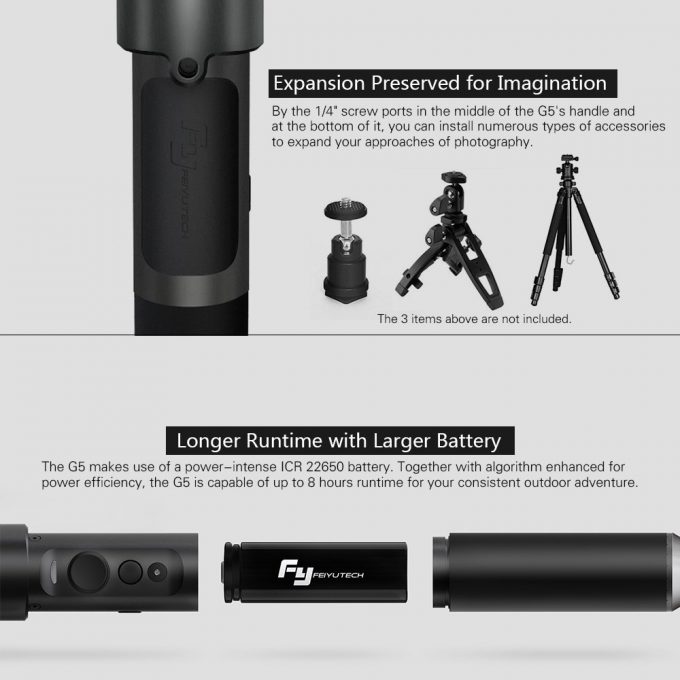 Instead of using a gimbal with a 1-2 hour battery life (GoPro Karma) the G5 says it will run for 8 hours! This is awesome, and it seems that the new battery system is pretty powerful. The more I read about the new G5, the more excited I get about it.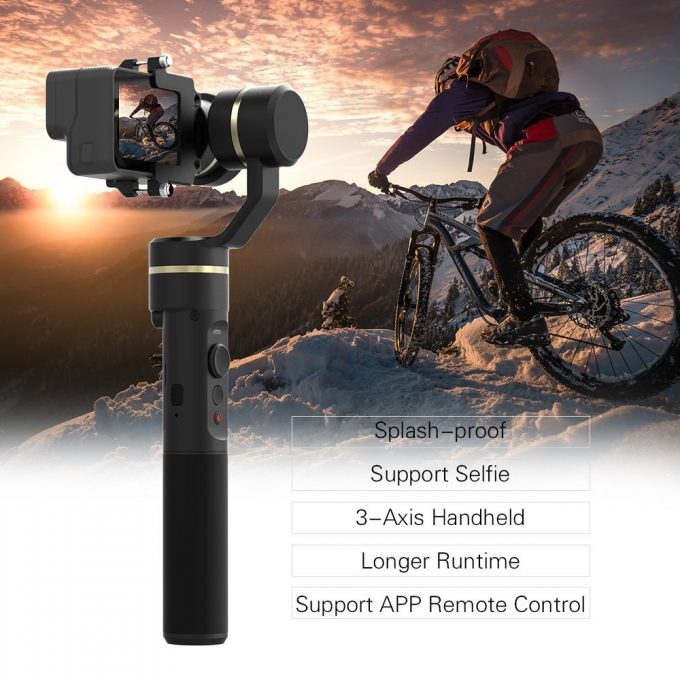 Gimbals are starting to get very popular as they allow you to create professional smooth video even when running or when things get bumpy. This kind of tech in the 1980's ad 90's would have cost us several thousand dollars with a huge steadycam rig. This recreates a pro steadycam rig for $299. Truly. They also perform to a much higher level than any digital camera 5 Axis system for video as this is their one and only dedicated job.
So in 2017 look for more camera reviews, lens reviews and a couple of really fun drone reviews. I will also continue with Gimbal reviews, and the G5 will be the 1st one of the new year 😉
You can order the G5 Gimbal at the recommended dealers below: