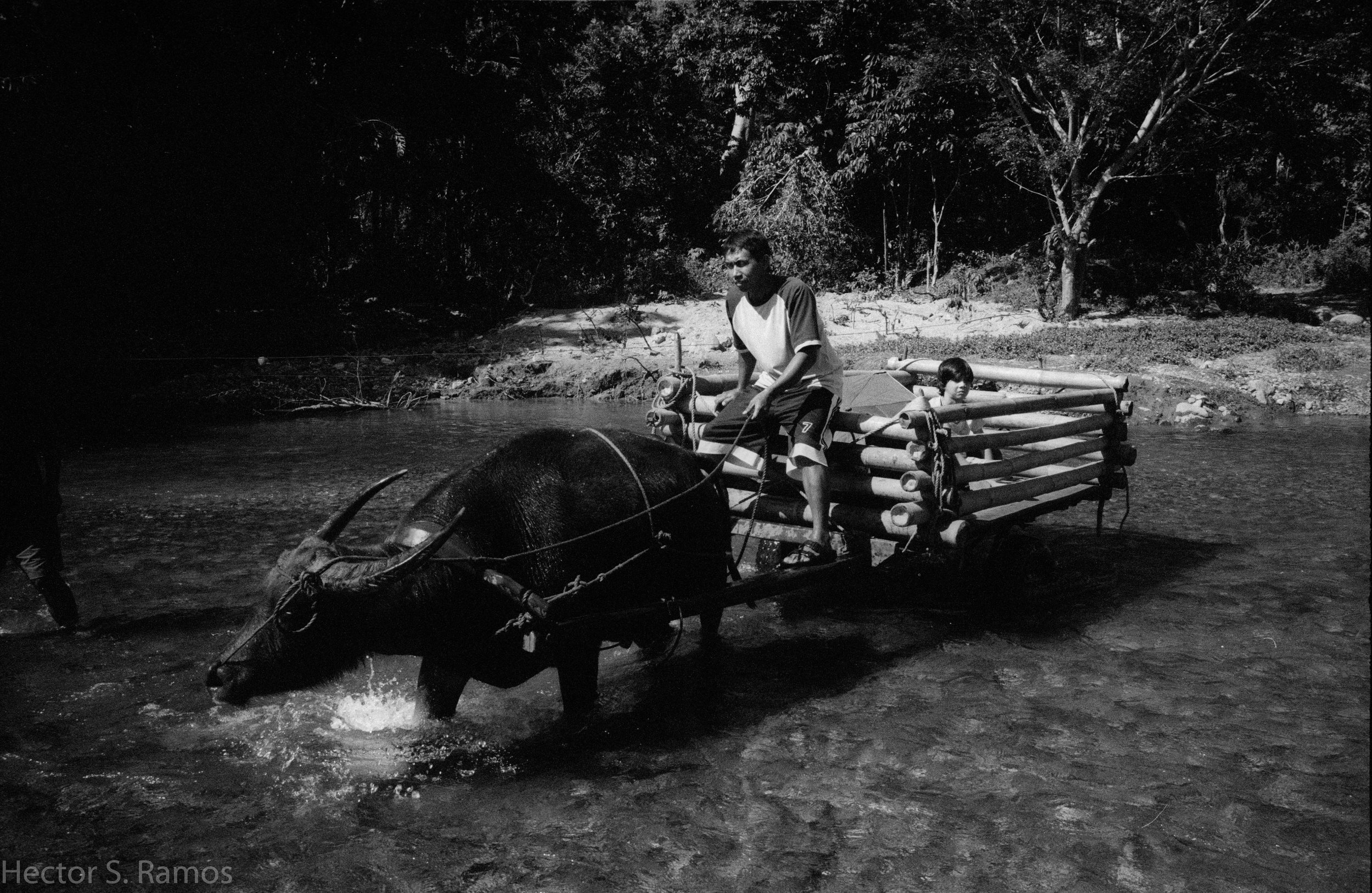 Re-living My Childhood (Through My Children)
by Hector Ramos – His Website is HERE
I was born in a remote, small village in the Philippines at a time when the place didn't have electricity, phone, tv, refrigerator, washing machine, etc. The land and trees around and the hill behind our house were my playground. A good half-hour climb (when we were kids), the hilltop provided a sweeping vista of the rice fields, coconut plantations, rainforest mountains at a distance, rivers and the Pacific Ocean. My sister, brother and I were blessed to have lived next to pristine nature, swim in crystal clear rivers, navigate through the labyrinth of the rain forest, wade through the waves of the powerful Pacific, enjoy exotic tropical fruits, walk under the canopy of coconut plantations, stroll through rice paddies, stargaze on pitch black nights, and be woken up by roosters every morning at five. Vacation times and weekends felt like endless playtimes (though my parents were strict with us having siesta!) Night times were spent listening to folk stories, singing, playing cards, scrabble, etc. My grandparents, aunts and uncles helped take care of us. Our family knew many of the families in our small town. Not that life was perfect; far from it. But I choose to focus right now on what made my childhood idyllic despite what many would consider lacking in many ways.
Since 1999, I have been attending an annual spiritual retreat in the Philippines and have been visiting my hometown frequently to reconnect with my parents, relatives, childhood friends and classmates, and to visit places which had shaped me as a person. My ancestors had a saying: "you will not reach your planned destination if you do not look back to where you come from".
For the last two years of visits, I brought with me my sons and wife so that they can experience the places and flavors of my childhood. I felt so much joy seeing them have a sample, a small taste of my early years in this planet and hoping they'd understand why I am who I am.