A Super Rollex 6×7 film holder
By Dirk Dom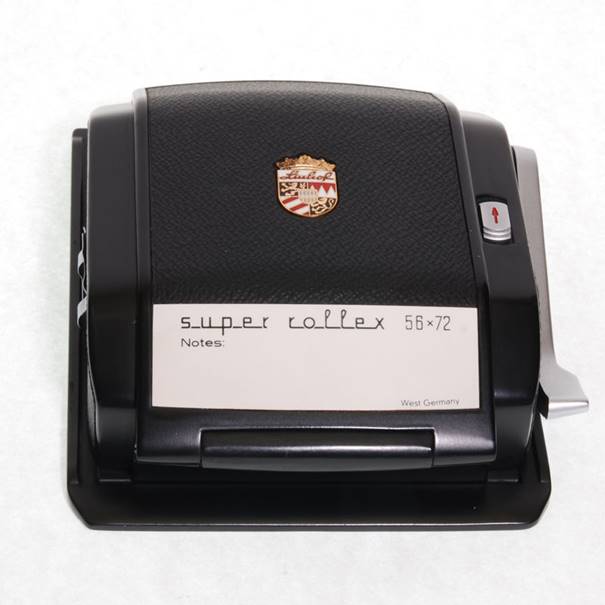 I won the Christmas "How Do I Get Filthy Rich?" Christmas show on the Belgian TV.
The winning answer was "By not buying photo gear!"
The prize was one eurocent. I haven't bought any photo gear for the past three days, so I 'm already filthy rich and I couldn't care less about the amount of prize money.
I also won an Eurocent by betting that the Standaard newspaper in Belgium wouldn't react to the abstract photography portfolio I sent them. That one was just too easy. I shouldn't take people's money that way, but, one born every minute!
Oh, yes, won another Eurocent by betting that Donald Trump would be the next U.S. president. That was an easy one, too! I couldn't believe I found a taker! But I'm getting off topic.
You see, money just keeps on coming in. 97 more bets and I'll have a whole euro!
I now, for no particular reason, have G.A.S. for a Linhof Technikardan 45. 1,400 Euro's minus 3 eurocents, = 1,399.97.
You can do things like this with it, which I think ultimately cool: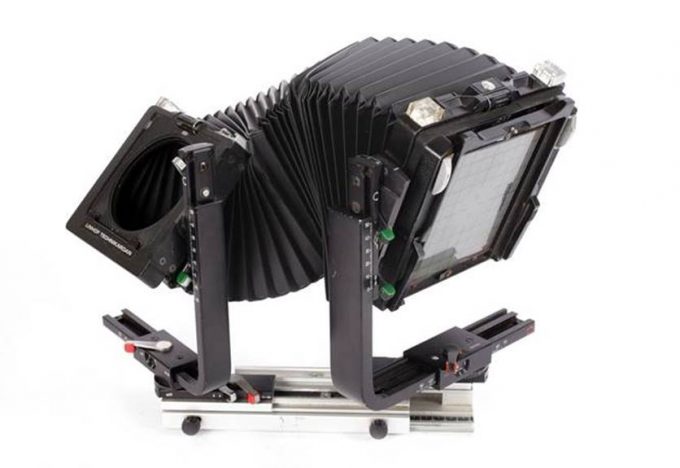 Beware, this voids the warranty. I heard one can use it also to expose negatives.
The answer for the second prize of the " How Do I Get Filthy Rich" show was "By not taking photographs". Second prize was a roll of Kodachrome 25 with a mail in envelope.
Merry Christmas and a Happy New Year, keep on enjoying photography and three hurrahs for Steve's magnificent website!