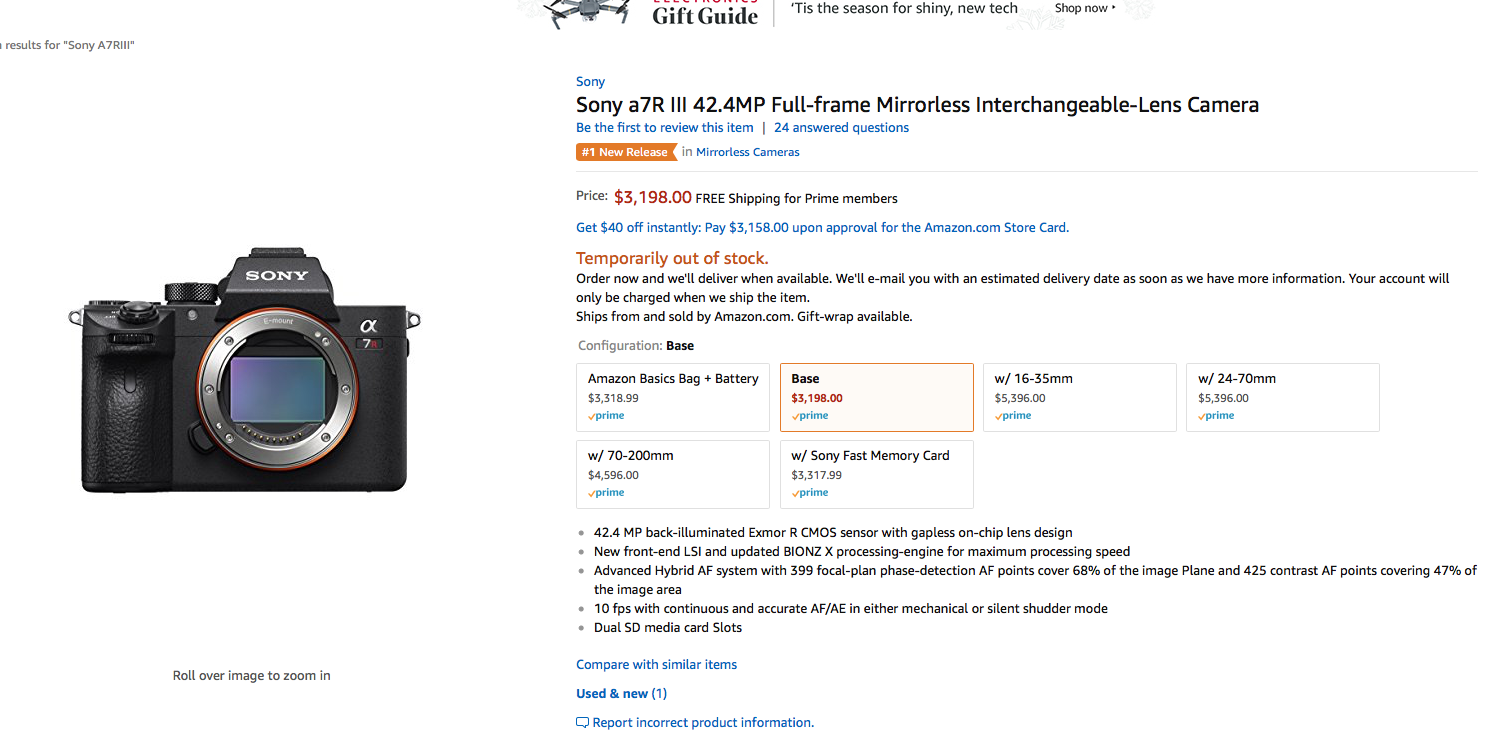 Sony A7RIII Released TODAY. All Sold Out.
Wow, this may be a first! The Sony A7RIII was released TODAY and started shipping today from AMAZON and it is SOLD OUT.  Usually Sony ships out plenty of stock and usually they do not sell out on day one or any day as they ship loads of cameras. This may be the 1st Sony release that I have ever seen sell out the 1st day of release, that I remember. Amazon is out, B&H is out and this may end up being (as I predicted, hehehe), Sonys biggest seller ever. I mean it should be. It's a fantastic "super camera" that really can not be beat for the money in my honest opinion.
Versatile, fast, high res, smaller than a DSLR, brilliant EVF, AF tracking and video capabilities. Use Sony lenses, Canon lenses, Nikon lenses or even Leica M lenses with AF if. you desire. The Sony system, to me, is the most powerful and versatile camera system out today for full frame 35mm. It has matured quickly but nicely and I have seen MANY switching to Sony for this body. This will sell better than the A9 and the A7RII that came before it. Mark my words!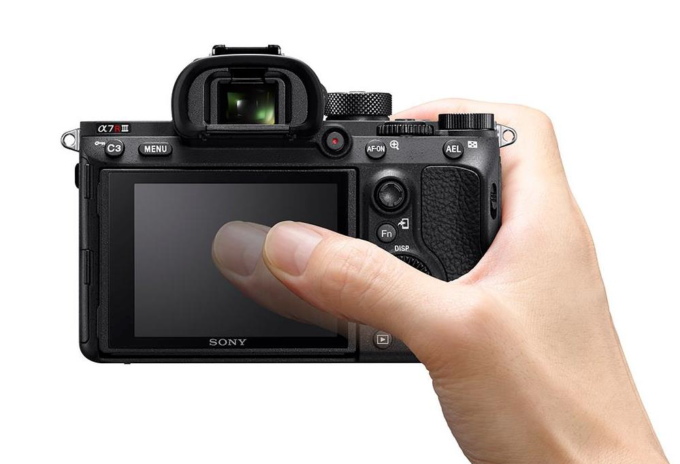 YOU CAN STILL GET ONE BEFORE CHRISTMAS
Sony has made a ton of this camera. They are shipping them to dealers at a fast pace so I am sure there will be more in stock very soon. If you have been wanting this camera see all of my articles SO FAR  HERE, HERE HERE and HERE.
If you want one, I would suggest pre ordering at Amazon HERE or B&H Photo HERE. My guess is these dealers are getting more A7RII's in almost daily. I have one here with the 24-70 G Master and the incredible 50 1.4 Sony/Zeiss. INCREDIBLE lens! I am shooting with it now and will have a final post, a review of this camera VERY soon. I love my A9 but this A7RIII is truly the one I would recommend for 98% of you with a budget up to $5k or even more.
Sony says they have "High Demand" and will be shipping these as fast as they can. Let's hope so!
Anyone here have their A7RIII yet? If so, what do you think of it so far?
This is, IMO, the "HOT" camera of 2017 and 2018 and has stolen the thunder from Nikon, Leica and others for the Holiday Season.