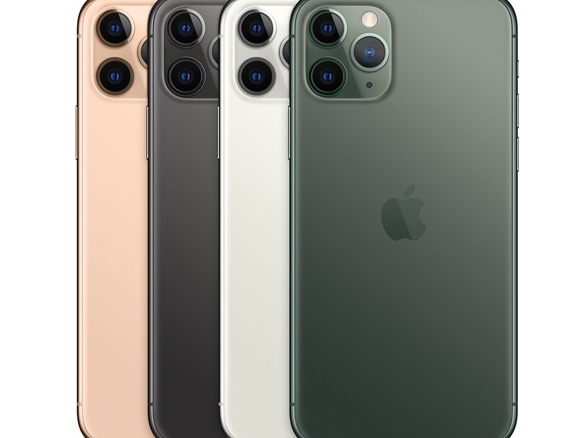 The Future of Imaging is NOW. The iPhone 11 Pro Max. A camera with a built in Phone! 
By Steve Huff
This is a first look, first thoughts on the new iPhone 11 Pro Max. Will have a follow up with tons of images after I get to use this for a while ; ) 

I remember buying the very 1st iPhone when it was released. I waited in line for HOURS to be one of the first to get the new phone. Back then it was amazing what that first gen phone did as it was the first of its kind and blew all of our minds right out of the gate. I knew then and there that one day, this device would truly be a wonder that would do more than we could imagine. Even so, I had no idea it would be a device that does everything it does today. Today's smart phones, whether you are an Android user or Apple user are incredible. The interface, the ease of use, the way we connect with them. They have literally changed the world and the way we live. Not always for the better though IMO.
The 11 pro comes in four colors and the new Green seems to be the hottest seller so far (It's also what I chose)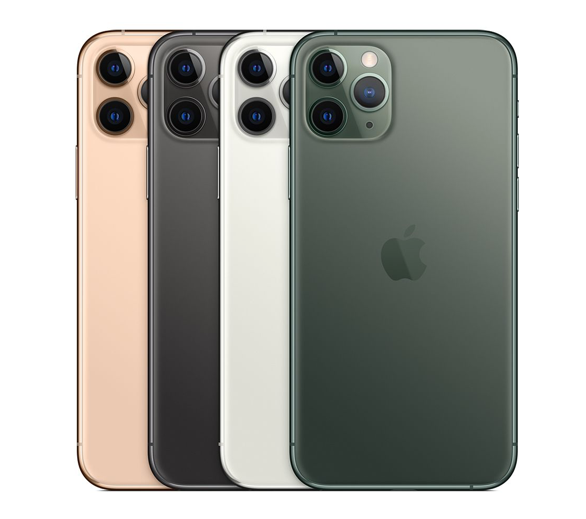 But what about using a phone, let's say the iPhone 11 Pro Max (which I will be talking about in this post) as a main everyday camera? Hahahahah, yea right! But no, seriously… we are getting there slowly but surely and the new 11 Pro Max is a beautiful camera that happens to have a pretty nifty phone built-in ; )
This was shot with the front facing camera, in portrait mode. It was captured instantly and provides a beautiful result. Sure, pros who earn a living with their camera could never switch to a phone but everyone else? I see it happening, and sooner than we may have thought. If the cameras in these phones keep improving at this rate, it will be all the average hobbyist or enthusiast needs to take gorgeous photos. In all honesty, it's what I will be shooting with day-to-day as I leave the camera at home, only to be taken out when I shoot concerts in low light. But in five years I think the phone cameras will be something we never thought they could be.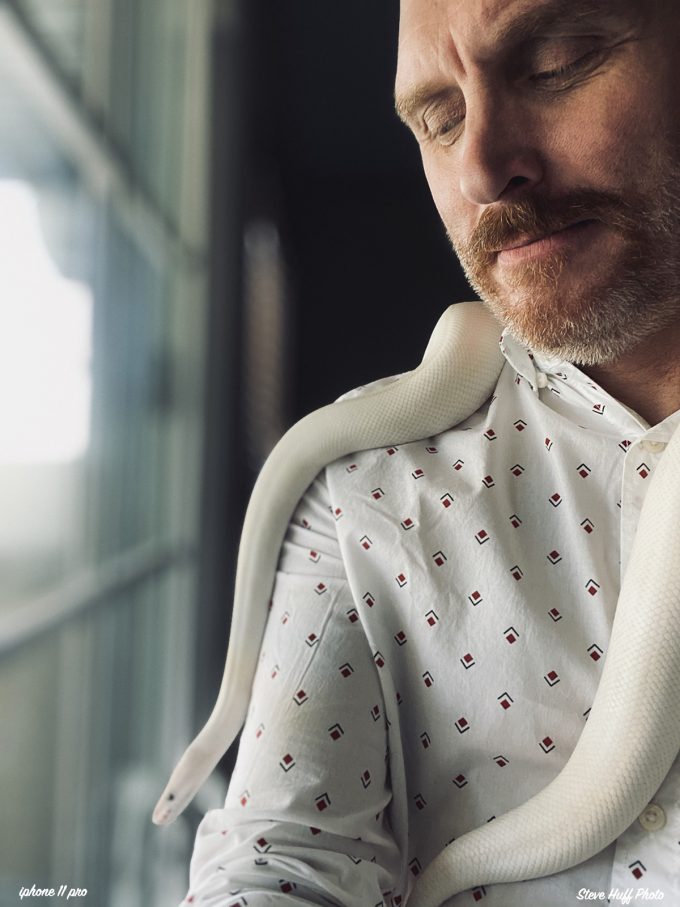 Fake (but actually quite nice sometimes) depth of field effects, easy panoramas, easy slow motion video, easy selfies, easy 4K 60 video…easy everything. That is what todays phones offer us, and being a guy who has owned every single version of the iPhone ever created, I can say with confidence that the 11 Pro is the 1st one that inspired me to start using it for my every day photos, at least for now (maybe the fun factor will wear off, who knows). While I own a Leica SL and a Sony A7III they are not needed for my day-to-day shooting anymore, unless I am making a large print (of which I rarely do). They used to be, but these days this phone is more than good enough, especially for what I use most of my personal images for (online).
A few shots in my backyard. This was when I first arrived home with the phone and was testing out the various lenses and modes. You can click these for larger, and a couple of these have 100% crops. That fake shallow DOF is starting to look better and better. 
Over the years the Apple iPhones have slowly but surely been improving in the camera department. While many raved about the 6, I thought it was average. When everyone told me the last X was "the best phone camera", I was let down when I bought mine and tried it. Sure, it was good for the average selfie or moment but it could not even begin compete with my real cameras for that rich photo quality I was used to. When I heard the new 11 Pro was considered by some to be the best smart phone camera (for photo and video) ever, I was skeptical. The Google Pixel 3 may be better IMO, but I am an Apple guy, hence the iPhone 11 Pro.
First image is from the iPhone 11 pro Max (portrait mode), second from a Sony A7III and 21 1.4 Lens ($3300 combo). The Sony combo delivers a nicer image but it should, as it's a full frame 35mm camera priced at $2000. Click them for larger! Notice the phone image with its fake bokeh almost looks etched around the subject.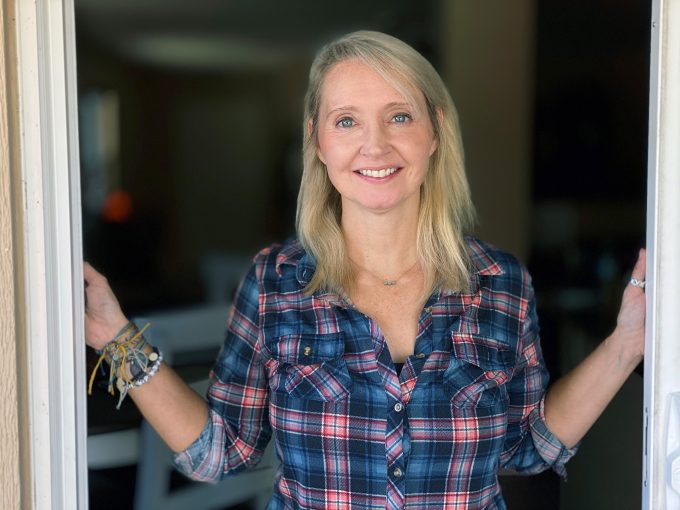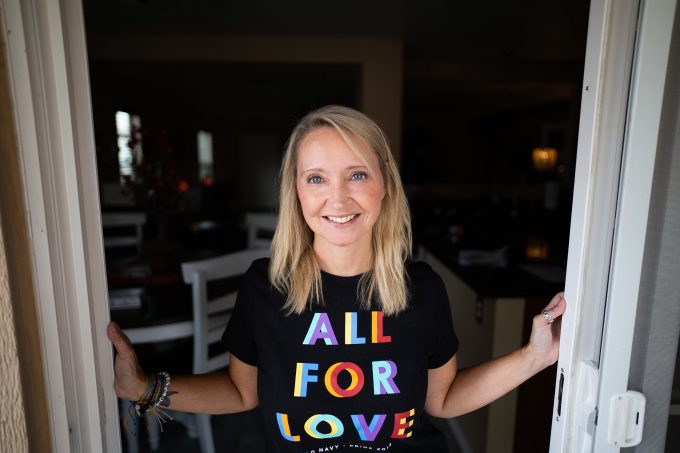 Me being me, I upgraded from my 10 to the 11 Pro. I mean, I use the apple trade in program so every year I can swap to the new model, and my payment pretty much remains the same. It's like a never-ending lease of sorts. This 11 Pro Max is the first one I am conspiring just paying off and keeping for the next three years. I figure by then, cameras will take a huge leap and until then I can use this 11 Pro Max as the camera is so good as is.
A few more with the iPhone 11 Pro Max around my home…my 1st tests. Click these for larger and better!
From the first shot using the new camera I was very impressed, as it's really good for a phone camera. When I saw how good the front facing camera was, I was even more impressed. With three lenses and three focal length options, the new iPhone finally gives us an ultra wide option, and a fantastic portrait option. The new low light night mode is also impressive though not as impressive as my Leica SL with a Noctilux or Noct Nikkor lens ; )
Taken in the DARK. The only light was the light in the background and the LED's on the device. In the room it was pretty dark. Right out of camera from the iPhone 11 pro. Yes, that's some fake Depth of Field and Bokeh!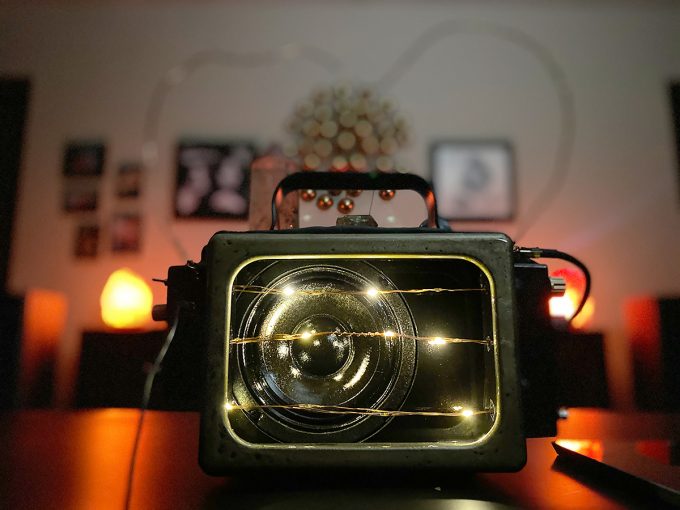 As a phone, it feels almost exactly like the last model with a little speed boost. This release is all about the camera improvements and of course the new deep green color of the phone, which is beautiful and is the color I chose. This is a camera that is instant, quick, a camera that you always have with you. You will ALWAYS have this in your pocket and therefore you will always have the ability to take an image, and never miss a shot.
Wide Angle Goodness.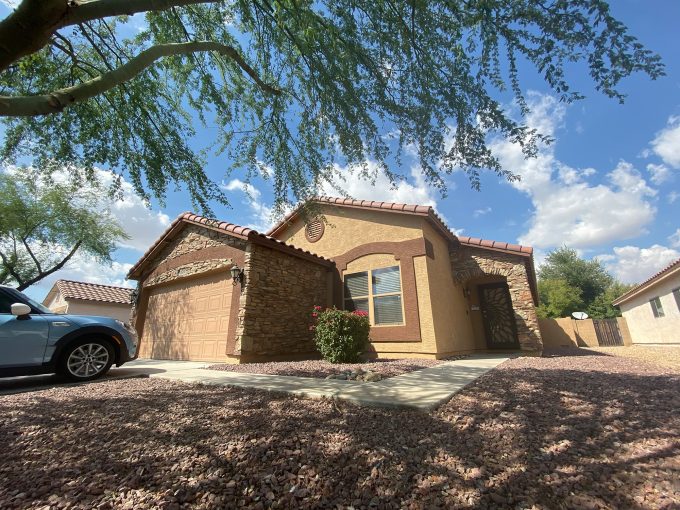 It's nearing 2020 and the future I talked about years ago on these pages, about phone cameras…well it is sort of here NOW..sort of. Phones have a long way to go to match any kind of big sensor camera but in the right hands it can create works of art. I have seen some mighty impressive shots from this iPhone 11 pro. I just received mine so will have an update in a few weeks with tons of images. For now, this is a first look.
This phone has all the tricks up its sleeve and also allows us to shoot video from 720 to 4k 60 and the image stabilization is also very effective when shooting video. If you have not seen the video samples from Apple, have at it. 
While the camera has improved greatly for a phone, when using the standard camera it still has that small sensor look. So while these phones can no compete with larger sensor real dedicated cameras, they can still capture moments with ease.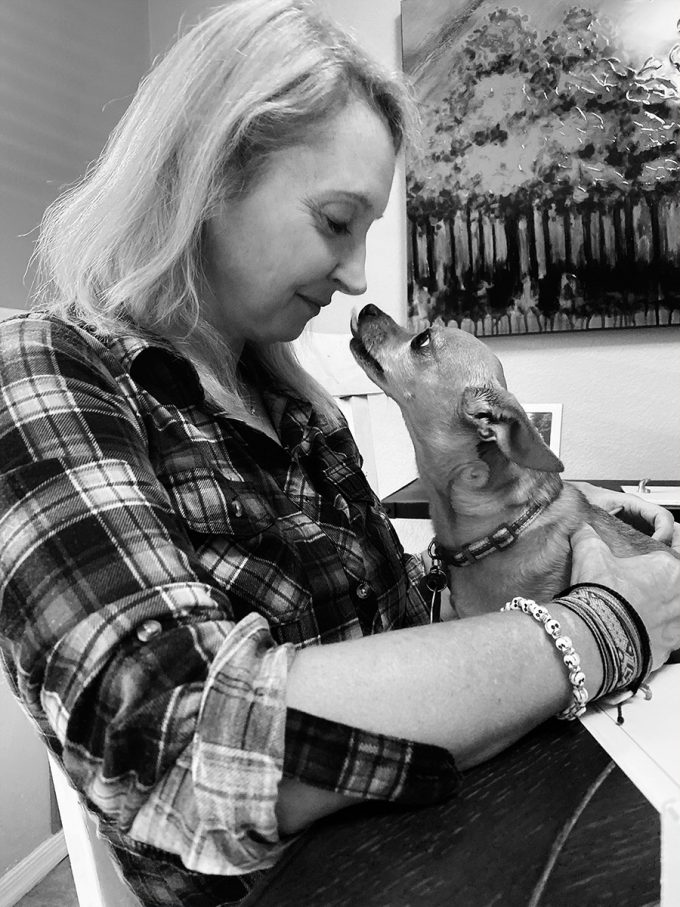 Yes, it delivers a fake shallow depth of field, but that is ok as all that matters is how it looks, and Apple has come a long way since they first launched this mode. While not perfect I expect them to get better in this area in the next few models over the next few years.
The iPhone 11 pro also almost always guarantees a nice looking image due to the way it works and processes the photos you take. This means it is doing some inside work, making your image look as good as it can internally with color, sharpness and detail. The final result is one that doesn't need much tweaking, if any. But if you want to tweak it, you have all the tools to do so right in the app.
Imagine having a camera you can take swimming with you down to 4M deep. A camera that has an 18 hour battery. A camera that shoots photos, has three lenses built-in covering different focal lengths and a camera that also shoots 4K video at 60FPS. A camera that works in all light and offers great dynamic range, and oh…it fits in your pocket and also has everything built-in to manage your life, and social media, and phone calls. That is the iPhone 11 Pro Max.
This is a camera for the masses. In fact it is a camera that also happens to have a phone built-in ; ) More to come as I explore the features and tech this camera is offering. Stay tuned!
Steve