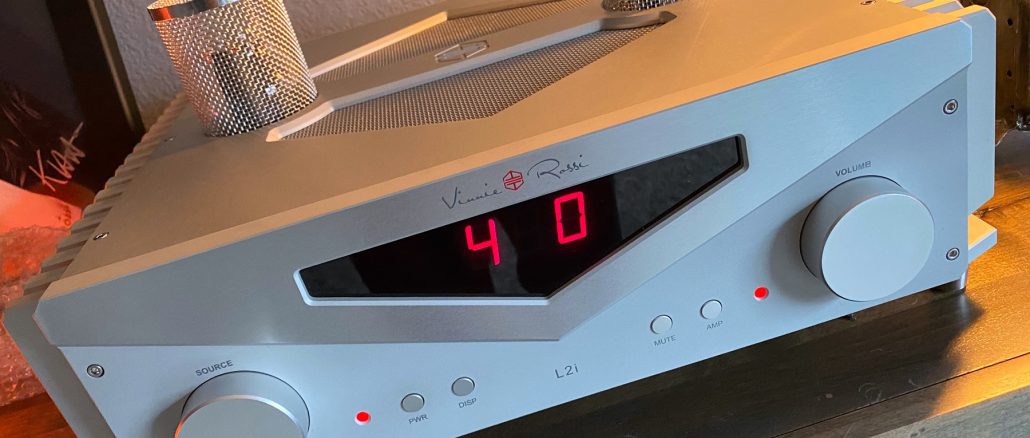 Vinnie Rossi L2i SE Integrated Amp Review with L2 DAC. A Magical Experience awaits. 
By Steve Huff
NOTE: This initial review will be all about the sound quality of this integrated amp. I review audio like I review cameras…with real world use. I do not dig into specs and details as I believe it's all about the sound, the music and the experience. Also, I placed an order for an L2i SE immediately after I posted this review (same day). When mine comes in (January) I will add more to this review as well as post a video review! Enjoy! 
A video look at the L2i SE
UPDATE:
Just posted my review of the Vinnie Rossi L2 Phono Stage Module HERE!
As many of you are aware, I also write audio HiFi reviews from time to time, and in 2020 will be spending more time reviewing audio gear for those who enjoy reading about the gear I am able to test out. If you are interested in HiFi, you can see my list of ongoing reviews HERE. For 2020 I have decided to improve my system a little so I have a reference setup when comparing other items and gear. Just to note, this is my system as of December 2019:
Octave Audio V40se and Black Box integrated amp (German made tube amp with oomph)

Dynaudio Special 40 Speakers with Stand 6 stands (my fave speakers under $10k)

Swisscables Diamond Speaker Cables and RCA interconnects (best cables I have heard in life, bought them after a demo and am so glad I did)

Chord Qutest DAC (lovely $1800 dac with some meat on the bones)

Modded Sonos Connect for Streaming (sounds glorious and leaves me wanting for nothing, surprisingly)
As of this writing I am 100% happy with my main audio setup in all but one area. The amplification. It's wonderful as is but I have heard better here in my room without question. The Octave V40 SE  is nice but not the sound signature that I fully enjoy or prefer (though many out there do). It has oomph and slam but lacks finesse and the all out holographic imaging I am used to when I sit down and truly listen to and enjoy the music. So I have been eyeballing getting a new integrated, and possibly one that I could call a true END GAME so I never have to worry about upgrading again. Seeing that I just hit 50 in 2019 I need something to last me for the next 20 years. Seems impossible in audio as we always search for the newest or better piece but I am serious this time. Already found the speakers and cables I am sticking with for the long term and my analog is all set as well though I listen to vinyl less and less as digital today is so so good when it's all setup correctly and with the right synergy.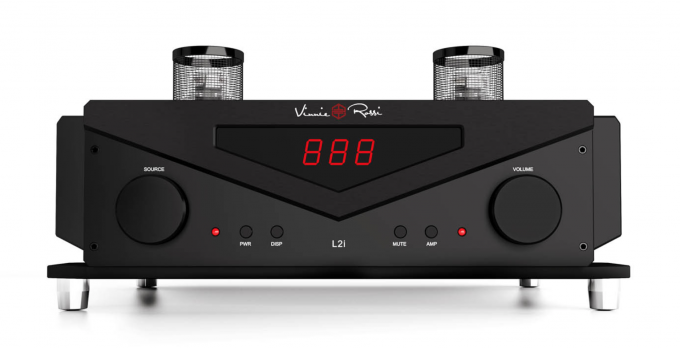 The most serious integrated amp I have ever auditioned…
Today I want to talk about something new in the HiFi world. It just came out three months ago and it's a high end product for two channel stereo listening that will set you back between $13k (base non LE version) all the way up to $26k (loaded Signature Edition version) depending on your configuration. Expensive as all get out? Yes. Worth it? Read on to find out how this integrated amplifier not only rocked my world, it changed what I thought was possible in HiFi 2 Channel listing. I am lucky enough to have a fully maxed out SE version here for evaluation, and I have tears in my eyes right now for two reasons…and yes I am 100% serious! Ever seen a grown man cry? Lol…you would if you were here!
I am listening to this integrated amp in my system and during one song it painted such a realistic and 3 dimensional human presentation it brought a small tear to my eye as I was immersed in the music and the emotion that it delivered in my room. Then, tears wanted to flow stronger when I realized I could never ever afford to buy this amp, as I am hearing it now in it's maxed out configuration! Lol,  just not possible for me mostly due to the fact that I am not a guy who likes to be in debt and NO, I do not have an extra $26k just sitting around to buy an audio amplifier… but if I did….ohhhh man…this would be the one.
That's the bad part about this hobby and passion…listen to items like this at your own risk because believe me when I say, and this is a spoiler, you will want this amp with DAC if you listen to it even for an hour, even for 5 minutes! It makes an impression instantly. Well, it did for me anyway. I knew within minutes I had to own this piece, but figuring out how to achieve this goal is another story and one that is "to be continued". But I know in my heart and soul that this piece of audio art will be in my system eventually as going back to my previous amp (as good as that is in its own right) will not be fun after having this impressive L2i SE in my home.
It's that amazing my HiFi friends, and only true nutty HiFi geeks like me will understand. I mean, you may be asking WHO SPENDS THIS KIND OF CASH ON A TWO CHANNEL AMP?!? Well, those who have a true passion for music. For the way it can touch our soul. For the way it can bring an instant connection with our heart and deliver an experience that most have never even heard or thought possible with simple 2 channel music. No you do not have to be "rich" to enjoy uber high end music reproduction, but you have to be comfy having some debt for a while if you do not have the kind of disposable cash that is sometimes needed for special pieces like this one. As for me, I only go into debt for something if it is something that will improve my life in some way so will this beautiful integrated touch my heart and soul enough for me to take the plunge? Let's find out…
The Vinnie Rossi L2i SE Integrated Amp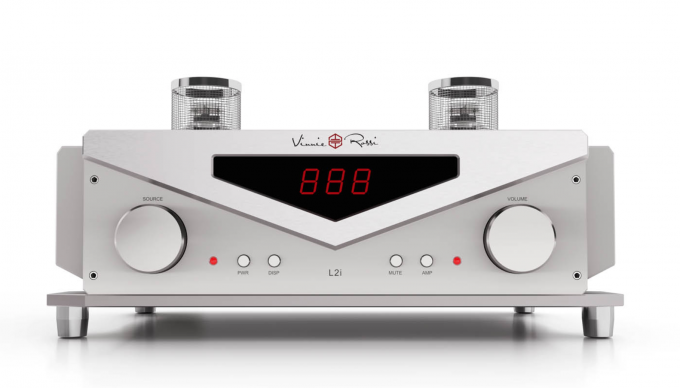 This is the Vinnie Rossi L2i SE integrated amp and I consider it a true "end game"  integrated amplifier that delivers everything I have ever desired in an integrated amp. I mean EVER. An integrated that is without question the most capable I have ever had in my room, even besting my previous favorites the Luxman 590 AXII (solid state) and Line Magnetic 219ia (tube). As amazing as those two amps are the L2i SE takes it all up a few levels from those wonderful amplifiers (quite a few). So much so that I was shocked when I replaced my Octave V40SE & Black Box with the Rossi L2i SE. The L2i SE is a hybrid amp so it has a DHT tube line stage and a solid state 100 WPC class AB amp section. The best of both worlds really as the pre amp is where tubes create the most magic, and the Signature Edition has two big fat 300B tubes in the pre amp which makes it instantly visually appealing to these eyes and of course, the ears. I have always loved the 300B sound and I hear some of that magic in this L2i SE. These 300B tubes are not there just for show, they are used as the heart of the preamp, and wow…what a sound this creates. 
What is super cool is that this L2i Signature Edition Integrated features a CLASS A (preamp) directly heated triode design that ships with some EH 300B tubes but is also compatible with 2a3, 45, PX4, 101D, T-100 and other tubes in the same family. The amp is class AB (mosfet) and pumps out 100 WPC into 8 ohm and 175 WPC into 4 ohm. A true dual mono power supply is also implemented here. It seems no expense was spared here in this USA made amp. It's a tank, it's a beast and you can tell when you see it in person that it is built to last.
Keep in mind, I have not bought this integrated amp (yet, but keep reading for updates)) but have been able to try it out thanks to Arizona HiFi, my fave boutique audio dealer in the state of Arizona. They have a nice little shop in central Phoenix that has some pretty cool audio on display from Luxman, Line Magnetic, Nagra, Leben, Shindo and others. Turntables, tube audio, and speakers. Highly recommend a visit if you are even in the Phoenix AZ area.
I have been a customer of AZ HiFi for many many years, and the owner Glen has always allowed me to try out gear before I buy, though I am local of course and he knows me well. He also knows that 95% of what I demo I buy because I only demo gear when I am in the market for something and ready to pull the trigger. I'm not one to demo gear just to demo it. I have to be interested in it and in the market for it so getting to try it before hand is wonderful. A dealer that offers this kind of service is rare these days here in AZ, and is one reason I always go back to this shop. They are knowledgable, friendly and in no way pushy..ever. I consider it the creme of the crop of HiFi shops in the state of Arizona. 
When I went in the other day I was in the shop looking at a Line Magnetic 508ia that comes in at around $5k as I knew it had more "meat on the bones" than the Octave. Being a huge fan of Line Magnetic amps with their crazy cool tube configurations and designs I tried out the 508ia after owning a 219ia and testing a 518ia a few years ago. Seeing that the 219ia is my fave all tube amp of all time, I had to hear the 508 which is double the power (48 WPC) and still a class A SET amp yet comes in for $3k less. The 508 sounded great but the heat issue (works like a heater in my small room) that the 219ia gave me were here in full effect so I knew it could not be an "end game" for me due to that alone. Sounded beautiful though. When I returned the 508 after 2 days of demo I was shown the Vinnie Rossi L2i SE and having seen it before, I knew it was out of my league. Even so, something about it pulled me to it..like a magnet tugging at my soul. You audiophiles out there know how it goes ; )
I saw this amp there before, and knowing it was well out of my price range I avoided it as much as I could. I have been trying to avoid crazy expensive amps, speakers, and gear for the last two years when it comes to audio. I've "been there, done that" but if I can be honest, my HiFi system as it is today is not as good as it once was and I miss that magic I used to have here in my system. It's not my speakers, which are Dynaudio Special 40's (they are AMAZING and VERY SPECIAL to me) and it's not my cables, which are now from SWISSCABLES (Diamond Range) and the best cables I have ever heard or owned in my system, even beating Nordost Valhalla and Tyr 2 in this room with my speakers (your mileage my vary). I will talk more about these cables soon, as they are indeed something special and YES cables can make a HUGE difference in sound, not always better but most always different ; )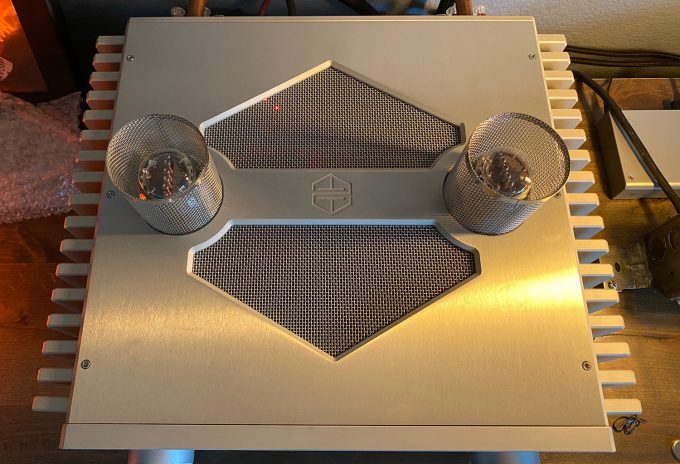 I have been running a Chord Qutest DAC and an Octave V40 SE with Black Box in my system. It sounds wonderful. Transparent, detailed, and spacious. With that said, I feel the Octave gives a cooler presentation, a more "dry" presentation over other amps I have owned. Compared to my all time favorite solid sate amp, the Luxman 590 AXII, the Octave is not as velvety, not as liquid, not as organic. It does have slam, energy and drive though and sounds more solid state than tube. It's a wonderful amp, German made and all premium parts but with my Special 40's I found myself missing the sound of the Luxman and even the big 219ia. Even so, I said "I will not spend more, this is good enough and I will be happy"! .
Then I found myself not listening as much to my system as I used to because the sound was not up to what I enjoyed in the past (I am spoiled and that's not good). Hmmm. Whats the point in having $13k tied up in a system if you do not listen to it very much?  I knew I needed a different amp to bring back the 3D soundstage, the reach out and touch it vocals and the late night low volume listening sessions that bring on the goosebumps. My recent cable purchase helped with this quite a bit but it still wasn't enough to get me where I ultimately wanted to be.
As I discussed this with Glen at AZ Hifi he suggested I try the Vinnie Rossi L2i SE at home in my system. I told him "THAT IS WAY WAY out of my Budget, I can't"! He then informed me that pricing starts much lower than what his demo model costs. The demo was fully tricked out as it was the SE model, and he had installed the phono stage and DAC which are $3500 extras (each) that can be added anytime via DYI. Two 300B tubes were up top and the look, build, design of this piece is modern yet bold. It is beautiful in the flesh and looks every bit of the "hand made in the USA" that it is. This is like a Bespoke item in its quality, even down to the stillpoints for it's feet that would set you back $1k on their own.
While the dealers fully loaded demo model cost well over $25,000 (yes, $25k for an integrated audio amp) one can get a base unit for thousands less ($12998) if you choose the non SE model. This base model will come without a DAC (so if you already have one, no problem) or phono stage and with 6NS7 tubes over 300B so the pre amp will be different as well. When he told me this option I was intrigued as I also have a trade in that could go towards the cost (Octave & Black Box & Chord DAC) of this beast, making it an easier purchase. I thought if I could get in with the base base 6NS7 unit, I could later upgrade and buy the DAC module, which is plug and play. So yes, doable if this amp sounds as good as it looks. One thing I saw was that this SE model comes with a huge ten year warranty so some of the cost of this amp is in the warranty, and that is a good thing to have. Even so, for me the expense was the only concern. Then again, I did just celebrate my big 50th birthday so maybe this could be a big HAPPY BIRTHDAY TO ME. Hmmm.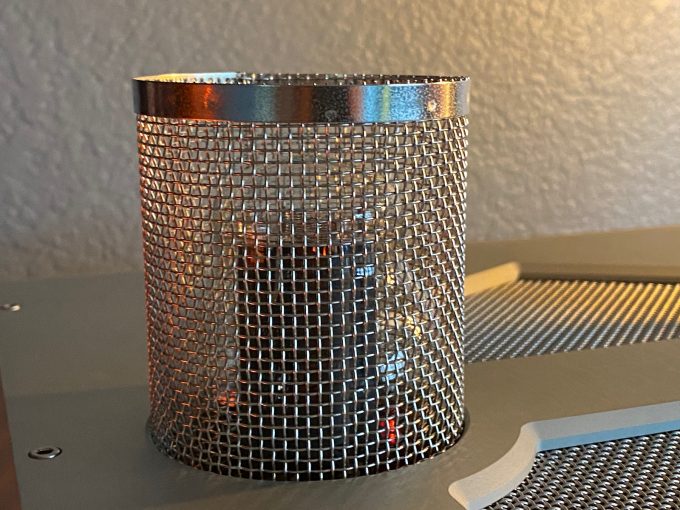 I decided to give it a try and figured if anything, I could write up an article about it, maybe make a video while I had it on loan. I loaded up the fully loaded L2i SE into my Mini Cooper and took it home.
I arrived home after a 40 mine drive and as I emptied the box I had my Octave V 40 SE running and all sounded wonderful and pleasing. I questioned why I was doing what I was doing? Sure, I was not 100% happy with my system as I have heard it sound much better but it was sounding fantastic and sort of close to as good as it ever has gotten. Yet here I was with a $25k+ integrated amp, on my floor in a box that was about to go against an amp I have about $4k in. Hardly fair, but should be interesting to say the least. This is the kind of thing that makes the hobby fun.
The remote is all metal, solid and allows you to do everything from your listening spot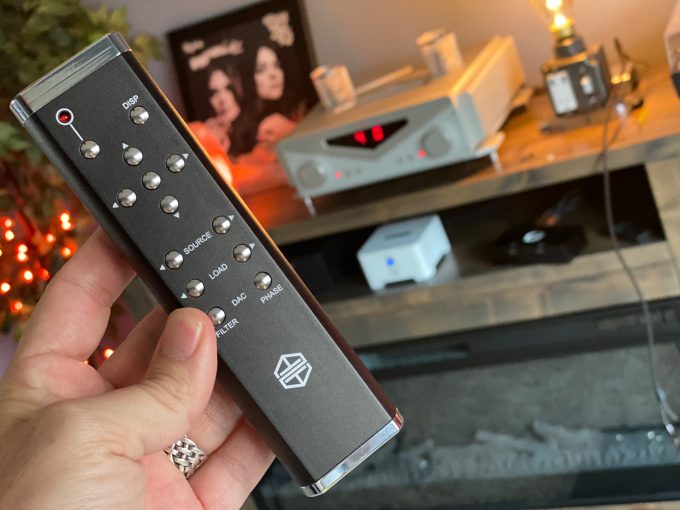 I carefully unboxed the Rossi, lifted it up and put it I place. Not nearly as heavy as the Line Magnetic I tried earlier in the week but very hefty and felt like a tank with an amazing build quality. I hooked up my cables and first tried it with my Chord Qutest DAC, of which I have been really enjoying with my Octave. The sound was big, had some balls and yet sounded a tad off. It was so different from what I was used to I had to really sit down and dig in as to why it sounded so different from my Octave.
The first few songs were sounding great but to be honest, not a HUGE improvement over the Octave. It was better, especially in the bass which was tighter, deeper and had much more slam. No boom, but rather super tight rhythmic bass yet it seemed a little closed off and I did not understand why.
I decided I was safe and would not be upgrading! Phew, saved me some serious money…BUT then I did this…
I swapped out the Chord dac and used the dac inside of the L2i SE. Uh Oh.
Oh my how things changed. It was night and day dramatic and no contest compared to the Chord that I loved so much when paired with the German made Octave amp. I listened for a bit and due to the noise in the other room (TV was playing loud) I decided to wait until late night where I can have 100% quiet in the house and then dim the lights to enjoy some of my favorite test music. Beautiful music. It was obvious though that synergy that was there with the Octave and Chord DAC was not there with the Chord DAC and Rossi. I believe this is because the Octave amp is on the lean and cool side so the Chord DAC which is more thick, bass driven and fat sounding went well with it. Since the Rossi is no lightweight when it comes to bass, the Chord was too much of a good thing and not a great match, so I would do all of my listening from here on out with the internal DAC module of the L2iSE.
Later that night…
When I powered up the Vinnie Rossi at midnight in my listening room, using the built in DAC module ($3500) everything changed. Before I go into details I will say that what I heard gave me chills, had me go get Debby (my wife) out of bed to see if she heard what I was hearing (as I truly had an experience that I never had before while listening). Seeing that she rarely hears the same things I do when it comes to imaging, soundstage, details, air, 3 dimensionality, etc I had to sit her in the sweet spot as she HAD to HEAR THIS! There was no way she would say it sounded the same as before. As I listened before I went to get her she was hearing me say aloud "WOW'…"HOLY COW"…"THIS IS CRAZY"…as she was in bed, lol. So I think she was even curious herself.
I sat her down in the room so she could hear what I heard…and she is no audiophile. She is happy listening to her iPhone speakers with music.
I cued up "Otherside" from Perfume Genius as she loves this song, yet she has only heard it on the TV or through her iPhone speakers. 
As she sat listening, I soon saw her close her eyes, then a huge smile. She rocked gently and when the song was over she said "WOW..NOW I GET IT..that was BEAUTIFUL"! SHE HEARD IT! Ahhh! I am not kidding you when I say that the sound coming from my speakers and my room was THE MOST magical I have ever experienced in my lifetime. Sure, I have waxed poetic about previous integrated amps on these pages but this is next level for my ears. Not only does the soundstage expand to my walls left and right, it expands to the damn ceiling and then back behind me at times. Front to back is DEEP and I have never experienced this kind of immersion with 2 channel audio, using the same tracks I have always used to test and SIMPLY USING a modded Spotify Connect as my streamer! My speakers dissapeared more than they ever have in my 30 years of HiFi. Ahhhhhhh! "This is what $25k buys you" I said to myself..and then I thought "this is just perfect". Not sure how Mr. Rossi has done it because this is a huge step up from anything I have heard, even when visiting shops that have even higher end gear than this. Something about this integrated and my speakers and my cables just CLICKED as if they were meant to be paired together. I can tell you that if you want an instant magical audio system and have a small to medium sized room check out this L2iSE integrated, Swisscables diamond speaker cables, and Dynaudio Special 40 Speakers. You will be in audio heaven.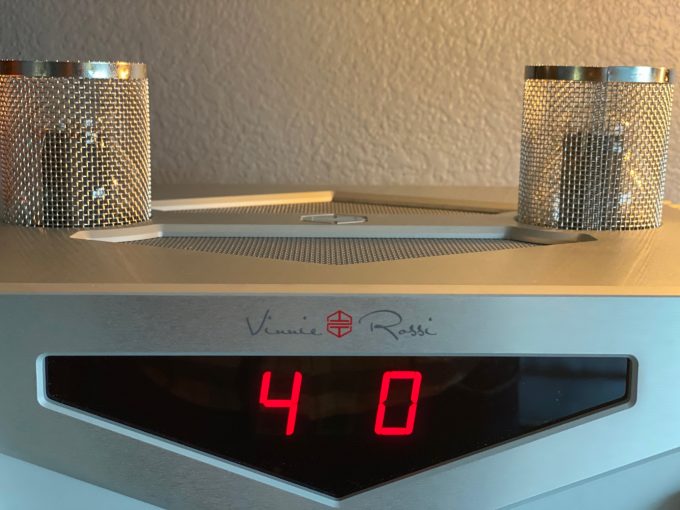 But Damn. Let's see, an amp or a new car. Truth be told, I'd much rather have an amp like this than a new car.  I'm happy with my little Mini Cooper and want for nothing more in a vehicle. It's also paid for ; ) I would get much more enjoyment from this amp than any car, any boat, any kind of other large purchase, even a dream vacation or a in ground pool (which I put in 4 years ago, we never use and that cost $10k more than this fully loaded SE amp does at full retail). How about the amp or a limited edition Leica M Camera set for $25k? Nope, the Rossi would be my choice as I listen to music more than I take photos these days. An amp like this will last much much longer and deliver much more enjoyment over the long term than any of those other things, for me. Your mileage may vary.
I can buy two of these for the price of one Vinnie Rossi L2iSE ; ) But which would give me more enjoyment? Easy. The Rossi.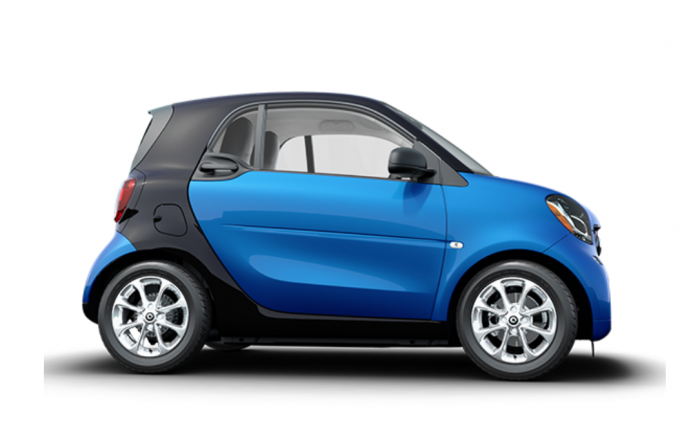 I wish you guys reading could have heard what I was hearing as I sat late night listening to the music that just appeared in my 12X13 room like magic. You could look direct at the speakers and swear sound was not coming from them, but rather emanating from the room itself, from space. It was as if my room became a speaker with some music that was recorded very well.
I have heard immersive soundscapes from 2 channel audio with good speakers, cables and amps but never like this. I attribute it to not only the amp but the cables from SwissCables which are truly remarkable. SwissCables are not well known in the USA but they should be, as they best all other cables I have tested and for less money than those other cables. The Diamond line from Swiss is also next level. Lifetime cables you buy once and never want for more. That's what they did for me and again, without the cost of a Nordost Tyr 2 or Valhalla 2. If you are curious, I bought them from AZ HiFi as well. Took a few weeks to order in but they are so so worth it. If you want to see more details on them, let me know in the comments and I will work on that next.
Speaking of lifetime, this Vinnie Rossi LSiSE is a next level lifetime piece of audio gear and when I read the SE comes with a ten year warranty, it started to sink in that while expensive it truly is worth the asking price for what it offers the person who can attain this level of amplifier. I said something similar about the Luxman 590 AXII, and I stand by that but will also say that this piece is above the Luxman when it comes to detail, soundstage, vocals, presence, holographic sound, 3 dimensionality, and it gives a very realistic human presentation..emotions…palpable sound. It has balls yet delicacy at the same time. It's super balanced and also has the best separation of instruments that I have experienced. I am a VERY picky audio nerd. The Luxman differs in that it offers up a more mellow presentation, more relaxed and with a little more layering going on and it has less rated power. In every other way the L2iSE rises above the mighty Luxman but both are gorgeous amps. The Luxman comes in at around $9,000 and is made in Japan. It has no DAC but does have a phono stage that is quite capable.
Pumping out 100 WPC while using 300B tubes in the pre amp stage, here is how Vinnie Rossi describes his latest SE integrated:
"Unlike the L2 Integrated Amplifier (L2i), which runs a simpler 6SN7 linestage, the L2i-SE inherits from our L2 Signature Preamplifier the direct-heated big power triodes. Only one pairof the finest sounding 4-pin, directly heated triodes (DHT) are run in a dual-mono, class-A, grounded-grid topology with zero feedback. They feed a true dual-mono, high-bandwidth class-AB MOSFET output stage making the L2i-SE a DHT hybrid integrated amplifier and likely the only one of its kind in the world!
There are absolutely no compromises on bandwidth, phase, speed and directness, nor any distracting effects of driver tubes, coupling caps or output transformers to reproduce music with intense spaciousness, harmonic sophistication, liquidity and detail well beyond small triodes and pure transistors alike. 
You get the same flexibility as the L2 Signature Preamplifier (flick-of-a-switch tube rolling, tube bypass mode, L2 Dac and Phonostage options) and the full-function L2 remote handset. Merging all of this with superlative build quality, reliability and a 10-year warranty make the L2i-SE a striking single-chassis proposition that sits just one step below our flagship separates!"
So yea, this is just below the flagship separates and it sounds like a true flagship product. It IS a flagship integrated without question and seeing that it's one of the most costly integrated amps out there we should expect this quality. But this amp does excel at spaciousness, sophistication, flow, liquidity and detail just as the marketing text states. It's stunning.
As I sit here today and write these words I have the system running and am in awe at how much better it drives my speakers than the Octave does, and the Octave is no slouch at all.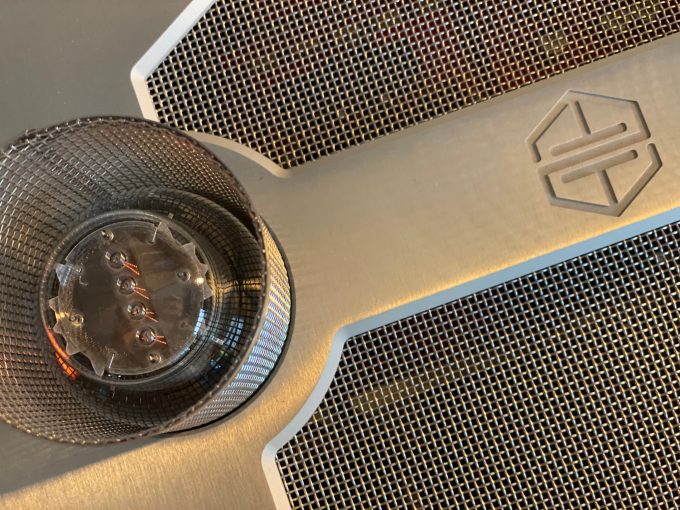 As for cost with a DAC, I think it's around $16,500k with DAC and no Phono for the basic model with 6NS7 tubes/linestage. I could be off a tad but it's close. Go up to the SE and you are looking at $23k or so. That's A LOT of cash. By comparison, I used to have a Luxman 590 AXII with a PS Audio Direct Stream DAC and Bridge and LOVED IT! That set up cost $16k. So which would I prefer between the two setups in my room, and with my speakers? The Rossi without question as I am hearing things I truly NEVER EVER heard before in my music, and it offers me more power and WOW factor over The Luxman/PS Audio combo.  Also, ALL music sounds fantastic with this setup, even bad recordings had my foot tapping (though the L2iSE can not perform miracles. Flat will still sound somewhat flat. As for good recordings? Goosebumps all night, a few tears (yes music can get to me emotionally) and it had me up until 4AM listening on the first night with it. No fatigue but at this level you should never get fatigue from listening.
READ DETAILS ABOUT THE L2i SE AT THE VINNI ROSSI WEBSITE. 
What I heard in my first late night four hours of late night listening was pure audio magic, but even more than that I was part of the music. I had the artists in my room and could envision them right here and now. Guitars sounded so clean yet visceral, jazz was unreal, vocals were textured and present and I could hear every little detail in the voice yet the voices were full, huge, rich and 3D floating in space where I felt the artist should have been. Heavy Metal? THIS AMP made my Special 40's ROCK and even vibrated my couch at times, without ANY boom (I do not use a sub). It was quite the amazing feat. This amp can SLAM you as well as SERENADE you. It's like a Jeckal and Hyde in that sense. It is wonderful at low volume night listening as well which is a must for me (the Octave is not as good in this area).
Dynamics are superb here. From a whisper quiet passage to a loud booming complex arrangement the amp never faltered, and neither did my little special 40's. The sound from a breath or explosion was either intimate or bombastic as they should be. Never had an amplifier here that could do this so well. Strings have texture, voices have gobs of texture and there is a spaciousness to the sound that is very rare and hard to experience with other amps I have heard. It's also the quietest amp I have had in my system and equal to the Octave and Black Box in this regard (The Octave is Silent as a mouse). There seems to be more reverberation that adds to the spaciousness but it is not creating this, it is pulling it from the recording. I remember experiencing something similar back in 2000 when I had a set of Cary Audio 805 Mono Amps and never heard it again until this Vinnie Rossi amp.
Making the Special 40 even more Special. 
It was obvious that this amp powered my Special 40's to a level I never heard before. I thought the 40 watts of the octave was amazing but now I understand what it means when some say more power equals better control of the speakers. With my other amps and these speakers there would be at times, flabby bass. Boomy bass. I thought it was my room but when the L2i SE was in place there was MORE bass but never any boom! The speakers were controlled as they should be, and bass was quick, fast and powerful. I never realized that these speakers could get better but they did with this amp in ALL areas. I have had 300 WPC in here before via a McIntosh and did not like the sound so much. It was dull, boomy bass, and had no air or magic to the sound. Just grunt. I like power when it is refined and sounds natural. It does with the L2.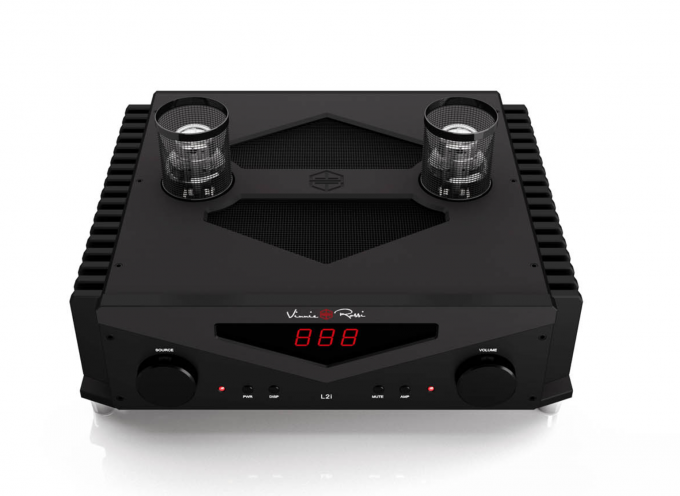 After another morning filled with music I sit here with a dilemma. I have been trying to stay more minimal in my dedicated audio room and system. Trying to stay at 1/3 or 1/4 the price of what I had I previous times when I felt I spent way too much on gear. I still have a "reference system" but after listening to the Vinnie Rossi piece I realized I have been missing A LOT. Musically, emotionally and the overall satisfaction that comes from a truly magical two channel system.
I've been into 2 channel audio for over 30 years. I have had a system since I was 16 and am now 50. I have been blessed and lucky enough to try many amps, speakers, cables and enjoy this hobby to the fullest. Every now and again something special comes along that blows me away but in my 30+ years of audio, this Vinnie Rossi L2i SE has had the biggest impact on me, more so than any other piece of audio gear I have ever heard or owned.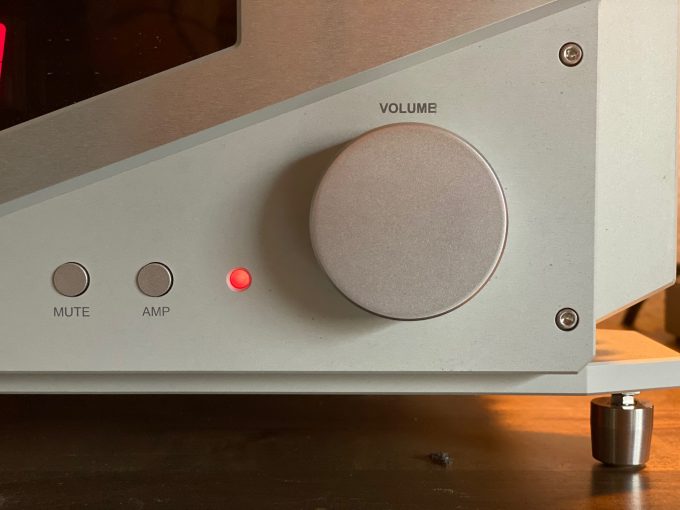 Now I will try to justify ME purchasing this lifetime integrated amp. Hehehe. 
I believe we should live life in a way that makes us as happy as long as we can swing it. If we enjoy something, and it's something we are passionate about then there's nothing wrong with enjoying whatever that is. To upgrade to this SE integrated amp, for me, would probably take $15-$18k after trade in and a few weeks wait to get the product.  That's the price of a decent used car (though I already have a car, and it's paid off). That's the cost of a down payment on a house (My small home has been paid off for several years) and one could even get a set of killer speakers for $10k (I love my $2600 special 40's more than almost any speaker I have heard under $10k and have no desire to listen to others for my room/purchase. Im 100% happy with these speakers). One could also upgrade their cables to something pretty serious, and yes, cables will even help lower end speakers come to life. My cables cost around 2X what my speakers yet they took them up several levels from the Audioquest GO-4 I was using prior. I'm good with cables, speakers, stands and my basic analog turntable setup. The only area I am not 100% with is my amplification.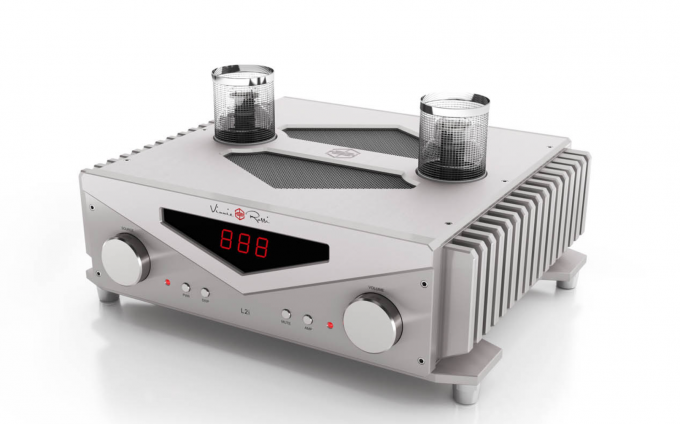 This Vinnie Rossi L2i SE took what I thought I knew about HiFi over 30 years and turned it upside down and inside out. I was NOT expecting it to be as good as it is and had no idea it would elevate my listening experience to the level that it did. When a new audio item brings tears and goosebumps at 1AM you know it is good. My Octave has not done that for me and while amps of the past have, none have been at the level of the L2iSE.
Truth is I do not want this amp to leave my house EVER. The thought of bringing it back and waiting weeks for an amp I would purchase hurts my soul, lol. ; ) While I am kidding (sort of) the wait for a new amp like this would make this 50 year old feel like I was back in 1978 Christmas Eve, waiting for Santa to deliver my Atari 2600 video game system. This time, being more mature and having refined tastes, I would love for a new Vinnie Rossi L2i SE to be under my tree this Christmas.
I have spoken in the past of amps that could be lifetime amps for ME.  The Luxman 590 AXII and the Line Magnetic 219ia. The reason the 219ia did not stay with me was due to the extreme heat those 845 tubes put out in my small 12X13 room. With Phoenix AZ summers hitting 120 degrees at times, running an 845 amp was not working well. The Luxman left as I was selling my entire system due to a move to a new house (that eventually fell through due to a sewage line issue, and had me feeling dumb for selling my $30k worth of audio gear) and I decided to use the money from the sale to go towards the new house for a chunky down payment and scale down my audio dramatically. I missed that Luxman ever since and thought about getting another but after hearing the L2i SE and realizing it beats the Luxman for me and my tastes in my room (and with my setup) I have decided I will do my best to acquire this integrated amp no matter what it takes. If I have to sell other items I own that do not get used, so be it. Trade in? Yep.
To be clear, this integrated sounds better than anything I have heard in 30 years. It allowed me to enjoy more music as it seemed to make anything I ran through it sound magical. Plenty of power, 300B in the pre-amp stage and a holographic yet powerful presentation that gave me what I have been missing in my system. The cost is insane for mere mortals but I look at this like I always looked at cameras.
I enjoy Leica cameras, always have and have reviewed them here for 12 years, yet they are expensive with some models costing $22,000 with one lens! An M10P and Noctilux for example. I enjoy Leica due to the experience they offer. The Beauty in the design, build and image quality. They speak to my soul where other cameras do not. So yea,  I have paid over $22k for a Leica setup years ago and have bought Leica's that cost me $5k, $10k, etc. I didn't think anything of it as I had the money at the time. So why do I question a purchase like this for audio when I am just as passionate about music as I am about taking photos? Well, because no matter what it is you are buying, this kind of cash FEELS insane to spend on one electronic item no matter how you try to justify it.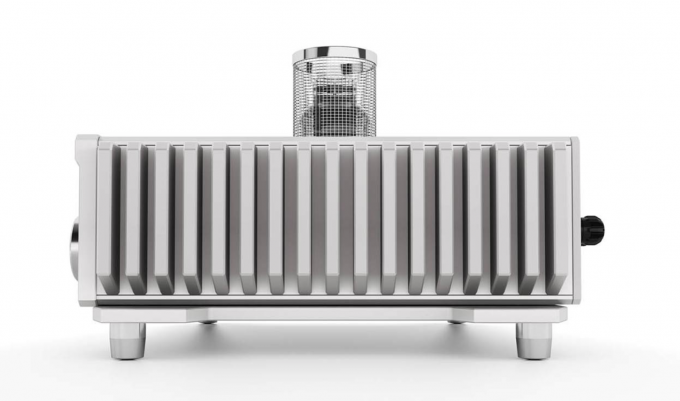 It's a mental thing. I think we feel we are not supposed to pay this kind of money for things other than cars and homes. Yet every day people spend this kind of money on watches, boats, and yes, even WINE. If something will last you 20 years, or in this case the rest of my life, then it may be a GREAT investment. 20 years of enjoyment, of satisfaction, of not worrying about "what is better" and 20 years of immersive 2 channel music listening (if I make it to 70). I have found MY end game cables in SwissCables. I am 100% happy with my Special 40's and have been since they came out. I am happy with my Turntable and analog setup. If I buy the Rossi amp, I will be happy with it as there truly is nothing better that I have heard or have an interest in even trying out. It would mean an end to "upgraditis" when it comes to amplifiers. Imagine that. Just as the Leica SL put an end to my Camera search and lust for many years, this amp will do the same if I am able to acquire it. There's no where else to go for me and my room. This would be a true end game setup unless a day came that I lost my hearing and had to give up 2 channel music or God forbid, I lost everything and had to sell.
I said in my Luxman review that it could be an end game amp if I let it. This L2i SE IS WITHOUT QUESTION a fully end game integrated amplifier. It will end your upgrade disease, it will make you smile, and it will give you a pride of ownership that doesn't come with all audio gear. It is a special piece and at one point last night as I was transported to a different place during listening I said "this amp is worth every penny of its asking price, maybe even more".
If you can afford it and have the funds for something like this and you are passionate about your two channel audio then I can not recommend any piece of audio gear any higher than this. If you are tired of the upgrade game, tired of spending a fortune on multiple cables and want end game quality in build and SOUND then this piece is what you may want to audition. Load it with the $3500 DAC module and $3500 Phono module and you can sell your expensive interconnects as they will not be needed. ; ) I have always said we do not need to spend a fortune on audio to enjoy it, and this is 100% true. One can get a system for $1500 total and enjoy it all day long and for many years. But to those who want the ultimate in performance and are willing to invest in audio, this product proves there are many ways to climb up the HiFi ladder when you are ready to do so.
I did check out the phono stage briefly inside the SE and will write more on that later but it was good, really good. Made my vinyl sound bigger, fuller, and was just so pleasing and it retained the 3D image as well, just as the DAC did. While my Analog rig is more basic (Technics 1210 GR and Ortofon Bronze MM) this phono stage in the L2i SE made it sound much more transparent and larger than with my lowly $200 phono stage from Shiit audio.

Listening Notes: 
Sunday Walker by the Villagers. Surreal vocals that seem to be in the room, dead center. It's haunting with the trippy music going on all around the room that seems to have no boundaries. This sounds beautiful and the music seems to appear from a space from within the room itself and not the speakers. I am getting an amazing huge sound that is detailed yet rich at the same time. Fat yet never warm or muffled. Never heard anything this good in my lifetime and this is from speakers that cost a fraction of what the amp cost. With the L2i SE and the Swisscables the Special 40's sound like $20k speakers. This is so cool. Had a friend over and he was shocked at what he heard and said "This is at least 5 levels up from the best you have ever had in here".
You needed love, I needed you by Angelo De Augustine. This acoustic vocal is expansive with an in the room feel and the voice is so detailed and velvety smooth and wide. Quite the experience at 2AM in the dark.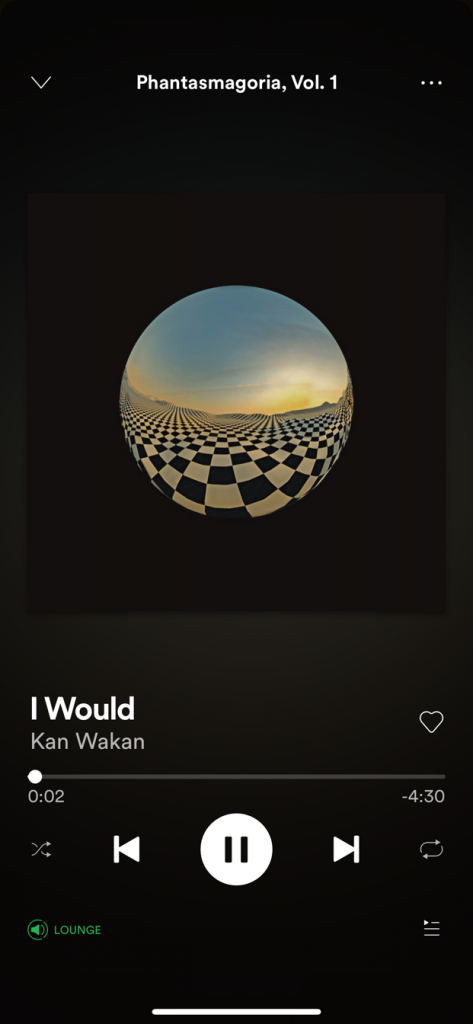 I WOULD by Kan Wakan – Oh man this one has some serious spaciousness going on and the vocal is so pure, so clear, so rich, so textured that is pops out into the room while the guitar and reverberation trails drift off to the sides and into the room boundaries. When the bass kicks in look out! It was felt by me at my listening position but again, it never was booming or out of control. This amp controls the speaker so well the bass is tight and powerful. It hits when it should and does it with authority. At the 3 minute mark it really kicks in and creates a wall of sound that just easily and effortlessly fills my space. This alone sold me on this amplifier.
Round Midnight by Mel Torme. An oldie but in a way I have never heard it here in my room. The separation of the channels is intense with this amp. It is no only dead silent, you can truly feel that 300B tube at work here as the vocals are pure delicious MAGIC. Zero buzzing, Zero noise, Zero hiss. This amp is DEAD QUIET! The piano plays to my extreme left as Mel croons in the middle and at one time seems to walk to the right just before the horn comes in. This is a masterful recording and performance and best heard in the dark with a glass of scotch, though I prefer Absinth in this situation ; ) Also, there is a weight to the piano which gives it a very realistic tone and timber. Just beautiful.
Amazing Grace by Maneli Jamal. You must hear this instrumental performance and with the L2iSE running the show it felt as if I was being hugged by a wall of guitar strings that reverberated throughout my entire listening space. Volume at only 26 and I was inside the song. The most magical acoustic instrumental music experience I have had here yet. This amp is blowing me away by taking these songs I know well and presenting them in a way that I never heard before (in a good way).
HEROES by Chip Taylor. Possibly the BIGGEST, RICHEST and most HOLOGRAPHIC vocal ever recorded. When I closed my eyes I cold almost see Chip in front of me singing. The guitar strums to my left were floating about a foot in front of the speaker. This is a song that is about as 3D as it gets in two channel audio and if you want a great song to test this in your own system, give this one a listen. It should be huge, detailed yet smooth, with a wide expansive soundstage. When it kicks in there should be no confusion and you should be able to hear every little nuance in Chip's weathered voice and the instruments floating around the room and even above the speakers. Bass should be full and throaty in the voice and when the music kicks in, it should be huge, full and produce a solid wall of sound. The L2i SE did this effortlessly as if it was saying "no problem Steve, bring it on".
THIS THING MEANS BUSINESS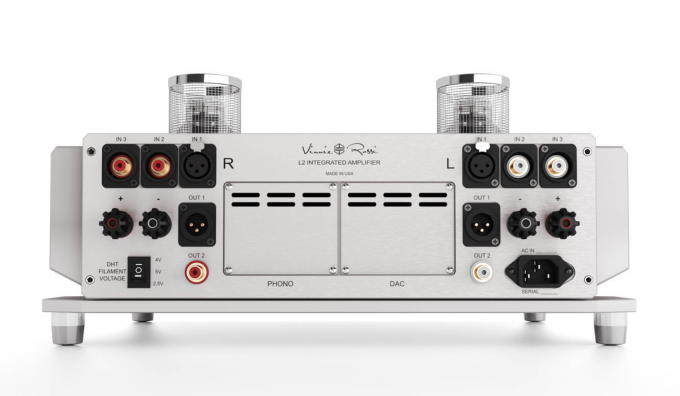 This amp is no joke. When I first heard the cost of this amp I knew there was no way I would be able to ever acquire one. I also had no idea that it was as good as it actually is. I can say that after listening and listening and listening more now I have realized this integrated amp with DAC is well worth the asking price. It has muscle but also finesse. It pulls details yet does so with elegance and a human touch. It is an expensive amp but sounds every bit of that expense, and that is not always the case with high end audio. It's an investment but only for those who keep their gear long term. This is not a piece you will buy, tire of in a year and sell. It is a lifetime piece IMO.
This amp took my 30 years of HiFi experience, threw it away and showed me what a well designed "cost no object" integrated amp could sound like. As good as I thought some of my previous systems were, this is next level, for me at least.
The DAC module in this amp (a $3500 extra) is also without question the best DAC I have heard, and yes, DACS sound very different from one another when you start to get into the high end ($2000 and up range). My experience with serious DAC's range from a PS Audio Direct Stream to a Chord Qutest. The dac in the Rossi amp is much much better in my system. As good as the Chord is, the DAC in the Rossi made it sound dark, muffled and closed in. Things I did not notice until I heard the DAC inside the L2i SE! If I were to buy an L2si SE it would be with the dac without hesitation. It created the largest 3 dimensional soundscape I have ever heard and I mean side to side and up and down and front to back, with some recordings. I also think the Swisscables help this as well as they were a huge improvement in the area over my previous Audioquest cables. With this amp they are a home run so what I describe here also pertains to these hand made Swiss made cables. They are astonishing.
The DAC does high res but I am not a high res guy as I never saw the point or heard a difference, and I tried. As it is, it's the most detailed yet fluid dac I have heard. It's not bright nor is it bloated or warm. Listening to "Sara Smile" from Hall & Oates Live in Dublin album it feels like I am right there at the show and by the time the guitar solo kicks into high gear I am in awe as this song didn't sound so hot with my Octave or even the recent Raven audio amp I reviewed. With the DAC in the L2iSE it gave massive life to this recording and now it sounded just as good as any other song I loaded up with this wonder amp.
After just a couple of days with this amp I put my Octave back in and wow. I miss the L2iSE already.
The Octave is fantastic but the L2i SE is just so many levels up, as it should be. Look at the cost difference. The Vinnie Rossi flagship Integrated L2iSE is hands down without question the best amp of any kind I have had through my room.  I have nothing bad to say about this amplifier. It's beautiful, sexy and sounds like it came from the heavens.
I will own one. I see a black one with DAC in my future. I may even get a tattoo of it on my arm ; ) (kidding)
You can audition this in person at Arizona HiFi as they will set it up in their listening room for you if you give them a visit (as long as I bring it back of course, hahahahah). Of course if you are not in AZ just find your local dealer. If you audition this amp I suggest bringing some music you know well and listening for a good 20-30 minutes at least. Let it sink in and notice what you FEEL when listening. I think the L2i SE will truly warm your heart.
Thanks to Arizona HiFi for loaning me this amazing Amp to check out. They had no idea I would write a review (or buy one) but was happy to do so as this amp truly got me excited. When that happens, I write to let anyone else know about the experience. We will see if I am able to swing the purchase of this amp. I may have to move a few things (sell) as well as trade in my Octave and Chord DAC but in the end, it will be worth it if I can ease my mind about the credit card bill I will have for quite some time. The enjoyment this will bring into my life for years to come may be worth the little stress of a credit card bill. Again, at 50 I am now looking to settle down with a long term audio system as I have grown tired of playing the upgrade game for so long. At this point in life, I am all about "buy once, keep for a long time". I have also settled in with cameras and no longer have interest in the constant upgrade game. Time to live life and enjoy what I have and feel blessed for being able to enjoy the things in life that I do enjoy.
What the hell I think I will do it. I will end this now so I can send a message to AZ HiFi and say "I WANT IT". More to come…
UPDATE: I did order one of these L2i SE integrated amps (in black) from my local dealer AZ HiFi immediately after posting this review. When my amp comes in, which is expected in January, I will update this with more including a video review and more thoughts on the amp!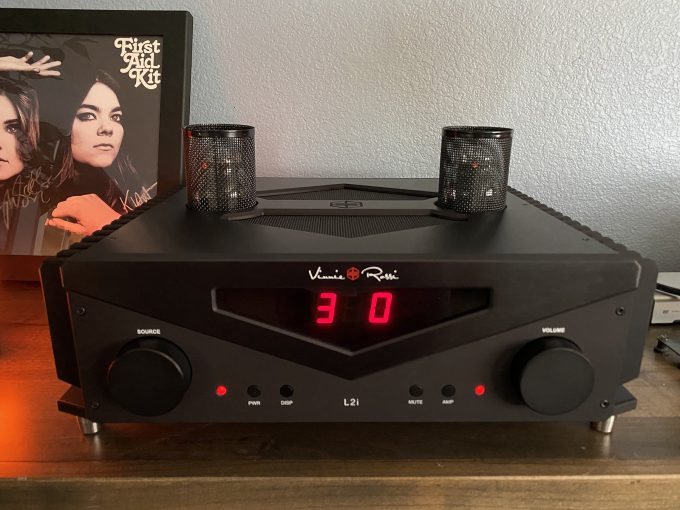 UPDATE MACRH 8th 2020:
I have had my amp here for a while now, and put on over 300 hours onto it. Over the first 50 hours this amp was slightly closed in and thin. After that it has opened up dramatically and is now just pure magic. NO matter the music I put on this amplifier with DAC and/or its phono stage, the results are simply divine. With my newest Klipsch Heresy OV speakers I am in audio heaven. This amp will be with me until I die, then will be go to my son.  It has ended any and all GAS for integrated amps, DACS and phono pre amps for me. No regrets at all and I HIGHLY recommend the DAC and PHONO module. They are world class and match perfect with this L2i SE.