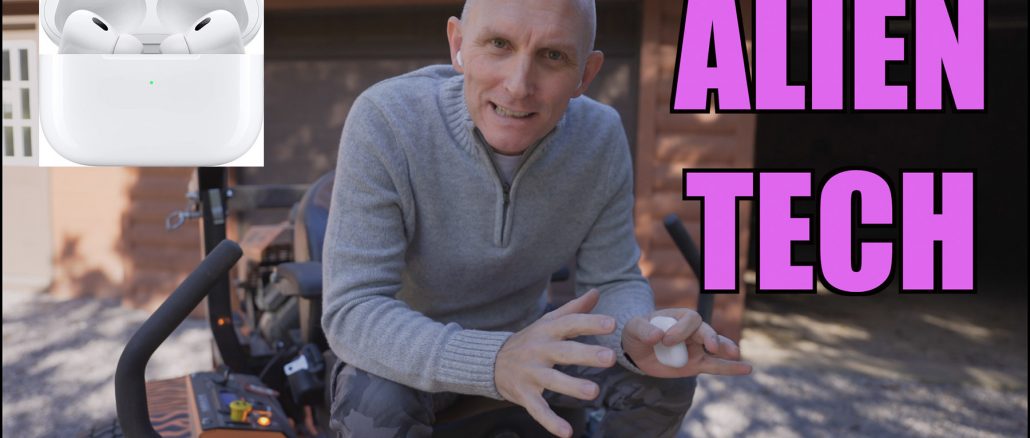 The NEW Apple AirPods Pro V2 Review! Mower Test!
My Video Review – You can buy these at Amazon HERE!
I have been able to test out the newest, latest and greatest Apple AirPods Pro over the past few days and I have to say I was skeptical. I have been searching for a set of noise canceling buds for two years that could drown out my commercial lawnmower and none of them did the trick. I have tried the latest from Sony, Bose and others without luck. They were either uncomfortable or just did not filter out the noise as I had hoped.
I did try the previous Apple Airbuds Pro and I did not like them very much after a couple of weeks. I could not get them to fit right, and the noise canceling was subpar, as usual.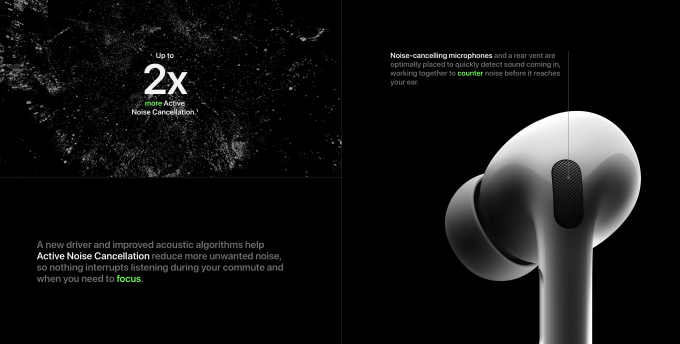 When the AirPods Pro V2 arrived I was not expecting much but low and behold these worked! So good in fact I wonder if there is some kind of Alien Technology within these. When I sat on my mower and started it up I would say the engine noise was cut by 80%. When I played music that jumped to 98%. AMAZING!
These Apple AirPods Pro Second Generation are the real deal, and they now come with an extra set of pads to fit every ear. I use the biggest and they fit me just right.
I love how much noise they cancel out while mowing but also when I am at home working on my computer. I hear nothing in the house when these are activated. I mean, you go off into deep silence mode. Pressing one of the stems for a second or so switches them to transparent mode. This is so you can hear the world around you while you listen to music and take calls. This is important if you are in the city or taking a walk so you can hear your surroundings.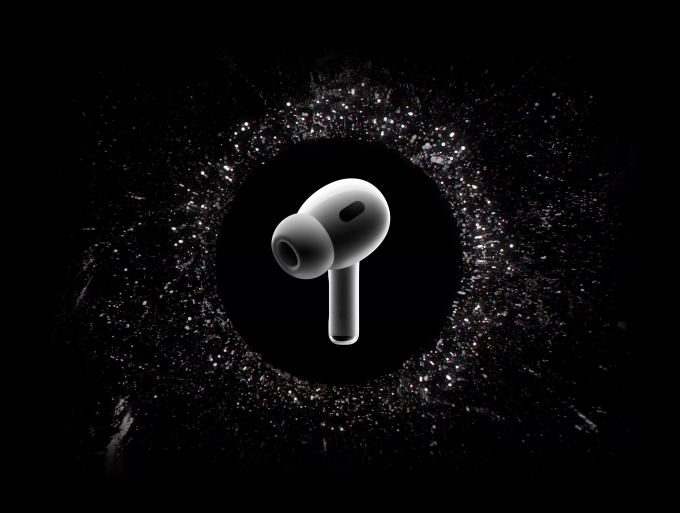 The AirPods Pro Second Gen are also very lightweight. They are barely noticeable when in the ear.
As for music, these sound better than ever and much better than the last go round. The sound is rich, expansive, with very good bass and using the new Spatial Audio mode expands the soundstage within your head just like some of the more pricey earbuds meant for audiophiles. These are fantastic and I consider them a deal for the money.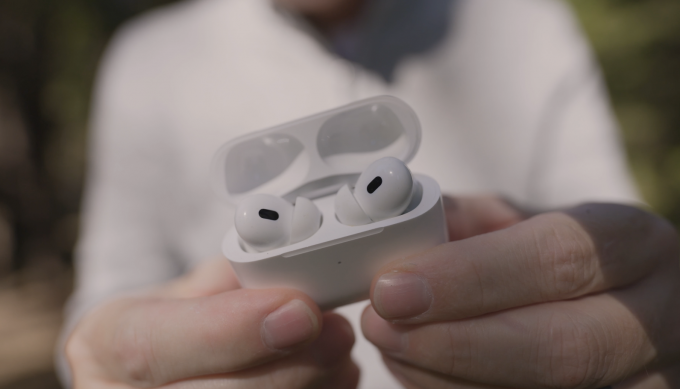 See my video above for more.
You can order these from Amazon Prime RIGHT HERE! My guess is you will LOVE THEM just as I do.