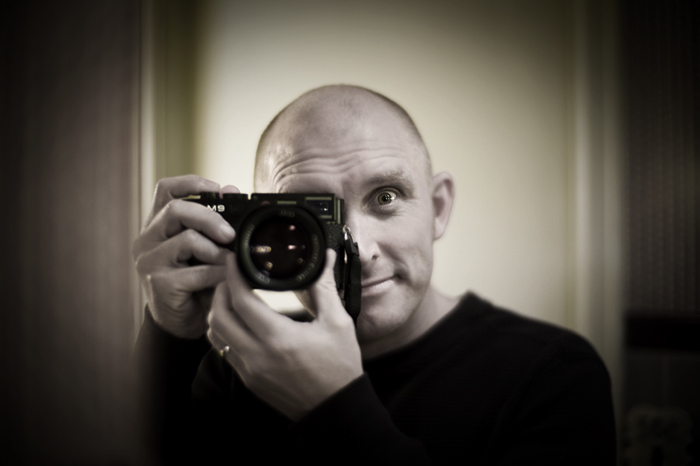 [ad#Small Wide Banner White Embed]
Wow, with all of the love on this site and on the internet for the Leica M9, I decided I would write about what I HATE about the camera. After all, why not point out the negatives of this camera? So, without further ado, here are the top 10 things I hate about my Leica M9:
The M9 is so good, I want another M9 as a backup. I can not afford this, so yes, I hate you M9. You are just too good.
The M9 has now spoiled me. When I shoot other cameras I think they suck because the M9 file quality is so good. Thanks M9.
I am now beyond broke due to buying a used Noctilux, one of the most unique lenses ever made on any system. A dream lens! Damn you M9!
The M9 is such an awesome camera I spend all of my free time shooting with it. Now my wife hates the M9, and gives me the stink eye more. M9, you suck.
Thanks to the Noctilux, the cops stopped me when I was out at midnight shooting an old house thinking I was robbing it. I can now be nocturnal, shoot at night, and get some very cool images but I risk my freedom to do so. I hate you M9!
Thanks to the M9, people on the street no longer even notice me. When I had a big Nikon, I always got noticed! What have you done M9?!?!
When I show people my images shot at F1 with the Noctilux they wonder why the image is out of focus. Now my reputation is ruined! Arg!!
Thanks to you M9 I am now getting more requests to shoot weddings, portraits and events. Damn, more work!!
Thanks M9! My buying and selling days are over! I will no longer go through cameras every month looking for the perfect one! Wheres the fun in that?
Finally, I hate my M9 the most because I am a married man but I keep getting hot chicks approaching me who see the M9 around my neck. They then ask "Is that a Summilux In Your Pocket…?"
So as you can see, there are many things about the M9 that I hate. If you can deal with some of these issues than you should be OK. If not, I suggest looking elsewhere for your camera fix!