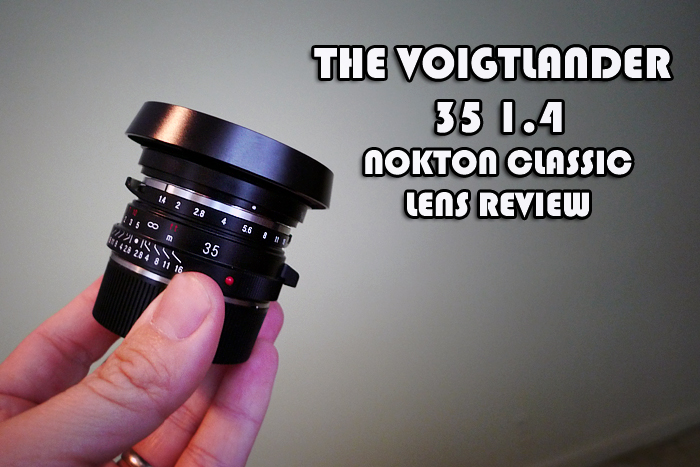 Voigtlander 35 1.4 Nokton MC classic Lens review: Another day, another lens review! This week it is the very classical Voigtlander 35 Nokton 1.4 MC lens for Leica M mount, but do not worry! This is a lens almost any M shooter can afford! Yes, it is true! For about $500 you can buy yourself a FAST 1.4 aperture 35mm for Leica M mount. Meaning, a 35mm lens that you can slap on your M8 or M9 (or M7, M6, MP..any M!) and have yourself a little low light lens that performs pretty damn good for the money. But how good? That IS the question!
I have been shooting this lens for the past week, thanks to lensrentals.com. They rent Leica camera AND lenses (as well as Nikon, Canon. Olympus and others) and I think this is so cool! Not sure about spending $4000 on that leica Summilux? Rent it first! This way you can make sure you like the lens. You can see their full Leica inventory HERE.
As many of you know, I have owned my share of 35mm lenses for the M8 and M9, including the "holy grail", the Leica 35 Summilux ASPH. I declared it my favorite Leica lens ever but when I sold my M8 and bought the M9 my focus issues worsened with that lens (that lens exhibits focus shift from F2-F4). To avoid all of the hassle with focus shift I decided to sell it and be done with the headaches. As much as I loved the lens, I let it go and bought a Leica 35 Summicron. The Summicron is pretty much perfection in a 35mm lens. It is so perfect, many say it is "clinical" but I just see it as a no-fault, perfect 35mm F2 lens. It has no distortion, no color shifts, no focus shift and it is as sharp as a lens can be. Even at F2! If you want PERFECT for your Leica M, the 35 Summicron ASPH is the lens for you. (you can see my review for the 35 Summicron HERE)
I admit, I have gotten used to that perfection, and it has spoiled me a little. When the little Voigtlander 35 1.4 Nokton MC classic arrived I prepared my mind for the worst. I could not see how a $500 lens could even come close to my old $4195.00 35 Summilux ASPH or even the $2795.00 Leica 35 Summicron! I mean, NO WAY right? If this were possible, no one would be buying the Leica! Well, I will let you in on a spoiler right now…this lens does not beat the Leica equivalents but for the money it delivers IQ in its own unique way. Read on my friend, read on!
Before I get to the pics and my thoughts on the lens, here is a youtube video I made so you can see how small the lens is with and without its hood.
[youtube]http://www.youtube.com/watch?v=YHHAliFMomI[/youtube]
The lens is pretty small and sitting next to the small Leica 35 Summicron ASPH, the Nokton is even smaller! It is pretty amazing how they managed to make a 35Mm 1.4 in this compact of a size. The old Leica 35 Summilux PRE-ASPH was also small like this and I am guessing it has to do with there being no Aspherical glass in them. So, score one point for the Voigtlander! It's size is perfect!
BUILD QUALITY VS LEICA
The Voigtlander 35 1.4 Nokton classic is a well made lens. Its heavy, solid, and its focus ring is pretty smooth. It is not as silky as my Leica 35 Summicron, but it is still very smooth. It has a black finish and is a little bit shinier than the Leica. Its aperture ring is smooth but solid. Basically it is a well made, solid little lens. It's not super light but its also not heavy. In the video above you can see it comes in at about 7 oz. For $549, it is a VERY well made lens. But all of this does not mean SQUAT if the lens can not help you create  your vision. The good news is that it most certainly can, but there is an "IF". It can, IF you like your images to have a classic "character".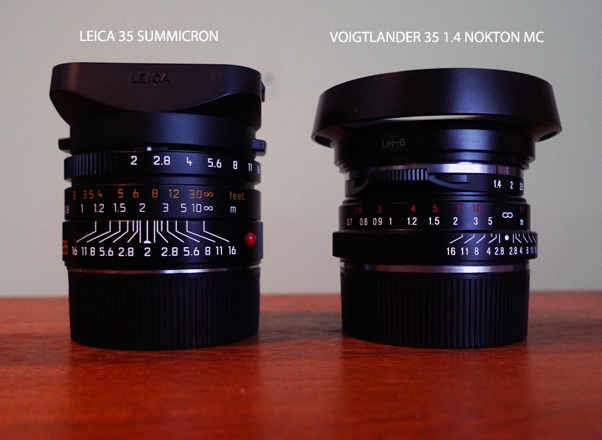 What I mean by that is the Voigtlander 35 Nokton 1.4 is not a perfect lens like a Leica summicron, and it is not quite as magical with its Bokeh as the Leica 35 Summilux ASPH. BUT this lens has GOBS of character! When shot at 1.4 it is sharp but with a "glow". It is not as sharp as the Leica Summicron but for an M mount lens at this price, I was impressed with its wide open performance. Even on the full frame M9.
"Christmas Angel" – Nokton 35 1.4 at 1.4 – ISO 500 – 1/90s
But the lens does have some minor issues, at least on the M9. For example, most of the time I found the lens caused the camera to underexpose by one stop. I had  to fix this in the RAW conversions or by shooting with some exposure compensation. I also found it vignettes wide open on the M9 but if you set the camera lens setting to a 35 Summilux PRE-ASPH it gets MUCH better, so that was really a non issue once I set the camera to the correct lens setting. The day I got the lens I was so excited to try it my wife and I went out to lunch and I brought along the M9 and 35 Nokton 1.4 MC.
This is the first picture I snapped with the combo: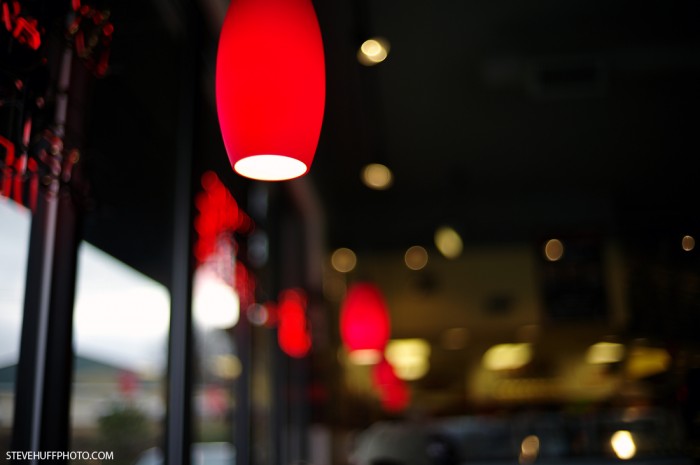 I was immediately "wowed" by the way the lens captured the color and out of focus highlights at 1.4. I have heard by many that this lens has a "harsh" bokeh, but honestly, I have seen harsher bokeh in one or two Leica lenses! The above image is a straight from camera JPEG. After my first few shots I was excited! I told my wife I was buying one due to the great price (and the fact that I had to sell my 35 cron to fund the Noctilux and no longer had a 35). Also, in some of the images I was noticing something very unique. Sometimes the lens was rendering like a Noctilux! Sort of.
Imagine, a 35mm with a hint of the Noctilux magic. Could it be? Here is a nonsense image I shot just for fun in a mall. My (EX) wife may kill me for posting this but it is one of the images that has that unique rendering.
Notice the subject separation and unique bokeh:
Again, just a shot I wanted to post that sort of shows the unique look of this lens wide open. It is not as perfect and smooth as a Leica 35 Summilux ASPH and it is indeed a more "classical" look, as advertised. It's funny because this classic look really means "imperfect"! Yep, many shooters are really fond of this classic look as it adds something different to your image. Most lenses today go for intense sharpness, perfect color, and ZERO distortion. This lens goes for softer colors, semi sharp/bordering on slight softness, wide open "glow, and it even has some barrel distortion and vignetting thrown in for fun! Just like the Noctilux that I love so much.
But man, can those "classical" ingredients really do the trick sometimes.
"Window St. Nick" – ISO 500 – 1.4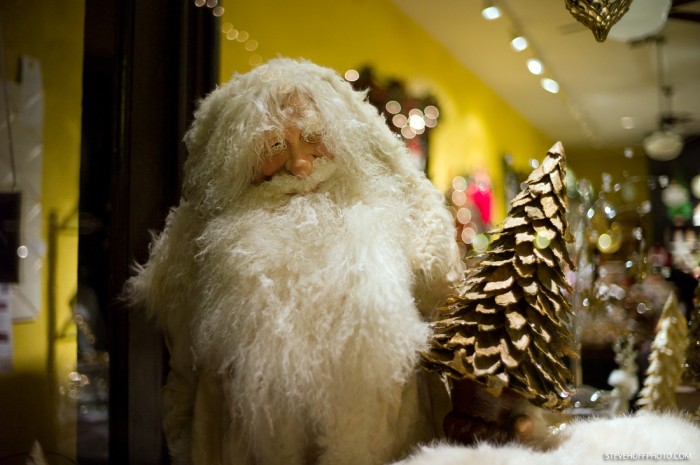 The image you see above was taken at NIGHT of a window display in a VERY small town called "Lebanon", somewhere in the twilight zone..umm, I mean Illinois. My wife and I passed through on our way home from visiting friends in St. Louis and we took a stroll in the 40 degree weather admiring all of the beautiful window displays. The little Nokton worked out beautifully and in many of the images I can feel that classic vibe, which makes me really enjoy shooting this lens. THIS IS WHAT THE LENS IS ALL ABOUT!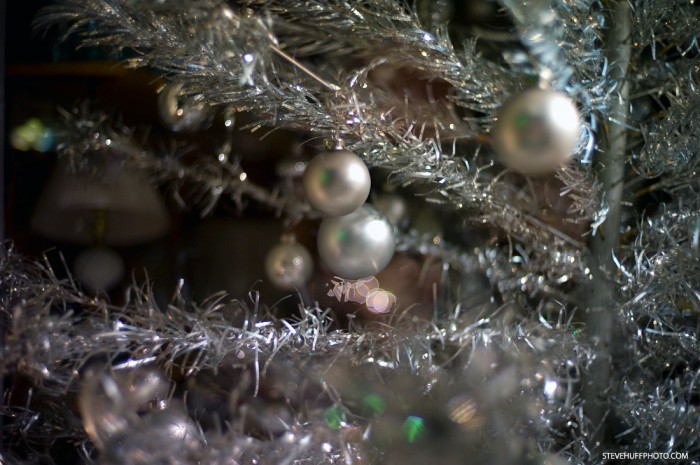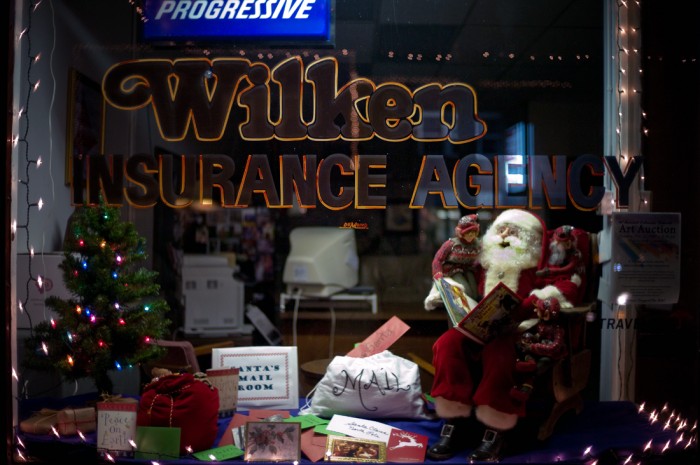 Both of the samples above were shot wide open at 1.4 using only the light from the window display itself. The full frame Leica M9 does expose the soft corners of the lens, but in real world shooting, does it really matter? True, this would not be a great lens to shoot landscapes with as its classical nature is really geared towards portraits and low light shooting. BUT sometimes those "perfect" lenses are not the best for portraits or low light. It all depends on what your needs are.
So far I have shown that at 1.4 the Nokton 35 1.4 renders in a dreamy classical way. What about at F2 or F4? Many have told me that this lens exhibits focus shift from F2-F4 but I can honestly say that this copy did not exhibit this on my M9. It was absent. ZERO shift! It was so good I asked lensrentals.com if I could buy their copy of the lens! I did not get to purchase the lens but I do hope that if I do end up buying one I will get one just like this.
Here is a sample that was shot at f4 on a grey dreary day in a very old cemetery. I found it while out and about driving and looking for new things to shoot: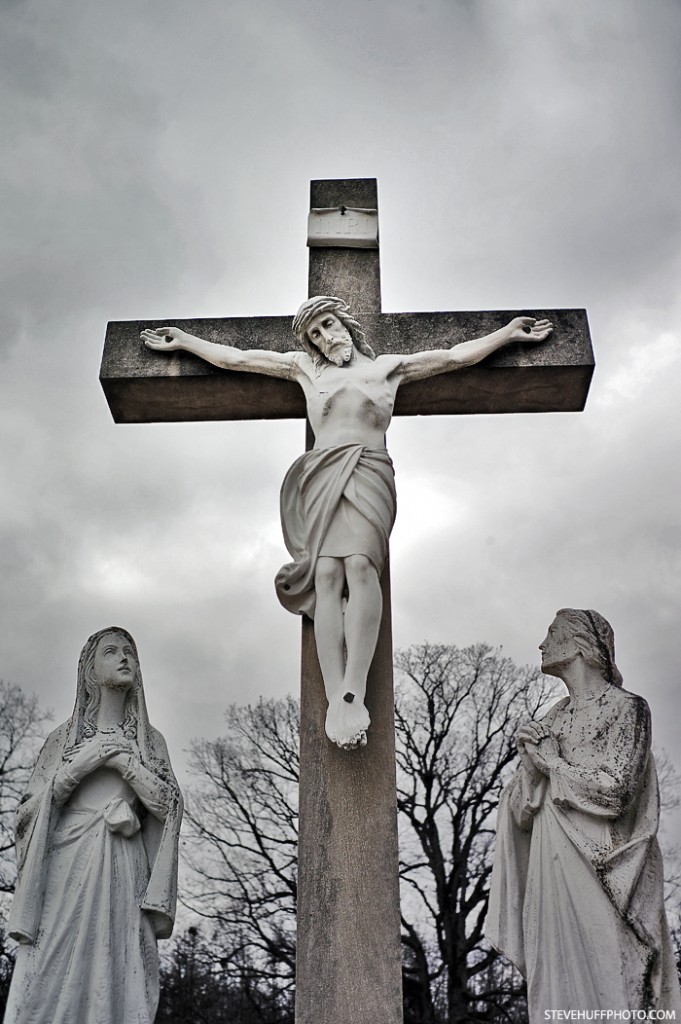 You can download the full size version HERE. I can see a SLIGHT amount of softness in the bottom corners but otherwise, this looks really good to me. I would rather shoot real world images like this rather than test charts, even though I do from time to time shoot my wall clock to test for sharpness. For this review, I did do those wall clock tests but they showed that the lens is sharp at F1.4 and improved all the way up to F8. Again, I saw no shift with this copy of the lens. The image above was at F4 and its sharp as I could hope for. The more I shot with this lens, the more impressed I was with its performance. It is a perfect for everyday shooting if you can live with its shortcomings. It will definitely save you some money.
This got me to thinking. How would it compare side by side with the king of perfection, the $2800 Leica Summicron? Is this even fair? Well, yes and no. Yes because they are both 35mm M mount lenses. No because the Leica summicron is perfection and it is not a 1.4 lens. It is also $2300 more expensive than the Nokton.
What would have been fair is a comparison with the old Leica 35 Summilux pre-asph as this is what the Voigtlander lens is aiming for. Still, I had the lens here (35 Summicron) so I snapped a shot from a tripod of my fireplace mantle with both lenses just because.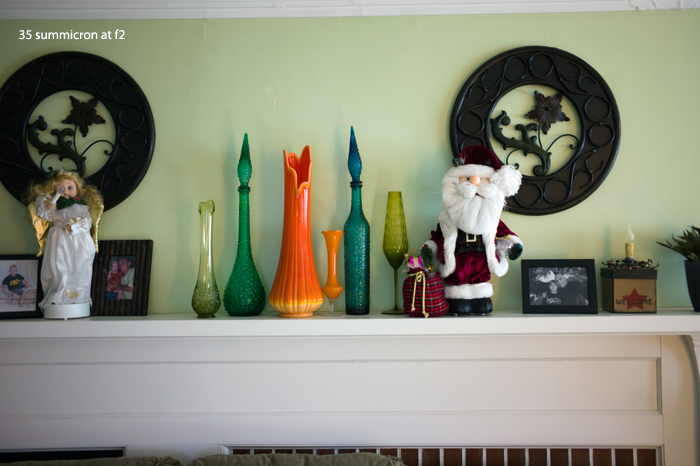 What I see right away is that the Voigtlander has some barrel distortion. Look at the way the fireplace mantle curves in the Nokton shot. Straight lines are not straight, and this is one of the "features" you get with this lens. 🙂 If this is not your thing, then it is probably best to stay away from this lens as you will get it even when shooting at F4. I noticed it only in situations where there were straight lines. I also see a color difference with the Leica being more neutral.
Here is another where you see the barrel distortion: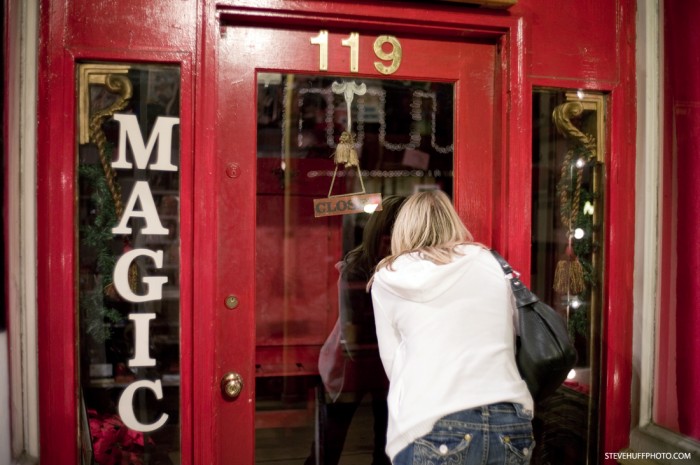 Here is one more side by side: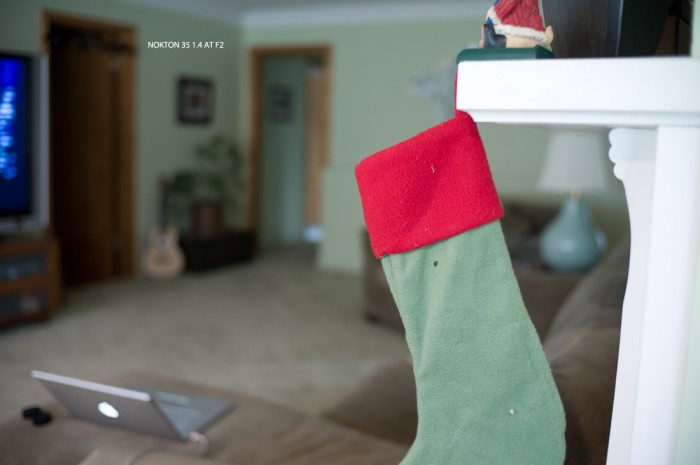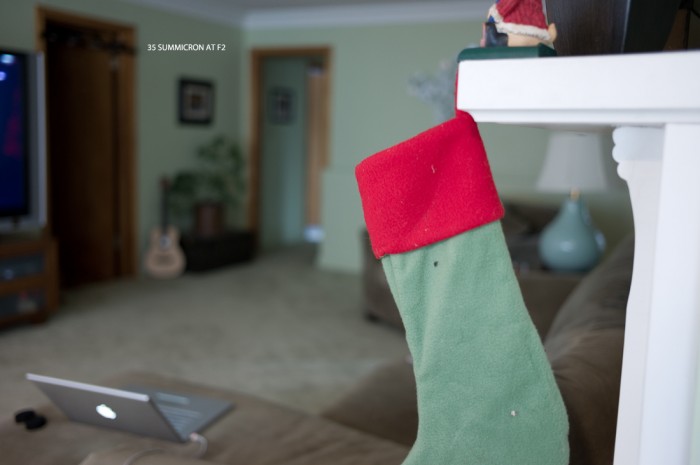 AND SOME CROPS with ZERO sharpening: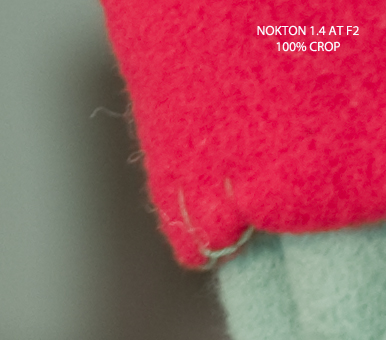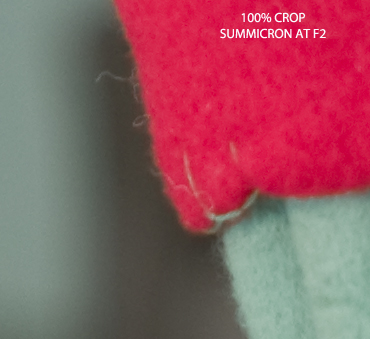 So what do I see here? Well, what do you see? I see the barrel distortion in the Nokton shot, but in the crops I can not even tell the difference between the two! If I look hard enough I can see a teeny tiny bit more sharpness in the Summicron shot. Remember though, the Nokton vignettes and has barrel distortion, so anything you shoot with straight lines at the edges will appear curved slightly. I had no issues with the sharpness of the lens but at F4-F5.6 the Summicron is sharper and has a more brilliant look.
One thing I also spotted with this lens is some CA/Purple Fringing. It popped up once and to be fair, this has popped up in Leica lenses as well, even the 28 Summicron and my previous 35 Summilux. Here is an EXTREME case of CA and this is followed by a 100% crop. Again, I have seen this just as bad with Leica lenses on certain occasions (though not on the 35 Summicron). It is rare, but does happen and seems to be more of a digital sensor issue rather than a particular lens problem. Some say this is actually sensor bloom.
Example of CA/PF in the windows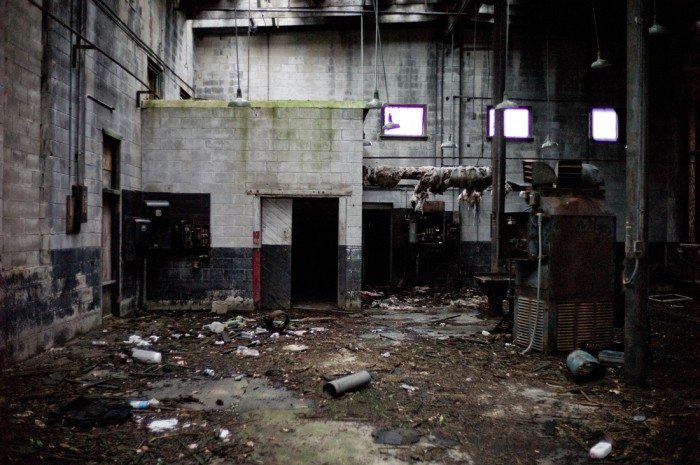 100% crop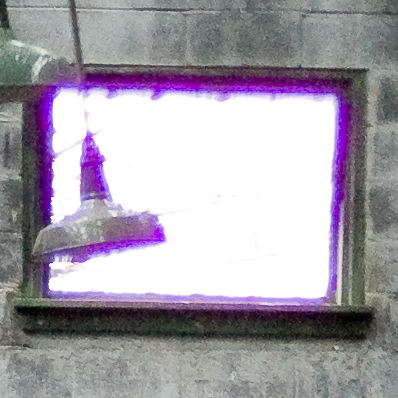 The Nokton does have the one thing that he Summicron doesn't though, and that is a 1.4 aperture that will let you shoot in low light with some very creative results. I really enjoyed the lens and feel it is very much worth the asking price. There are actually two version of this lens. The MC and SC. The MC is the one I tested here and is multi coated. The Single Coated is said to have softer color and contrast and may have an even more classic draw.
Voigtlander 35 1.4 Nokton MC at 1.4 on the Leica M9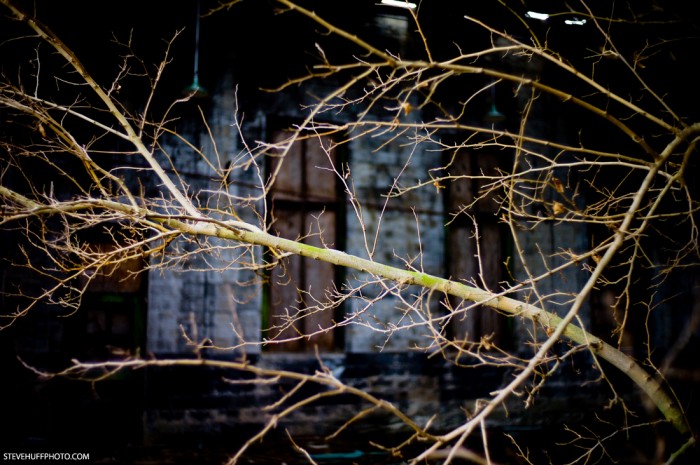 I am someone who is actually going to be looking to buy a more affordable 35 for my M9 soon and this lens is at the top of my list. I adore it for its flaws and its imperfections but I admit it will not be usable for landscape or my rural buildings. It just doesn't have that "bite" of the Leica. What it does have is that classic character and I know many of you love this look and I also know many hate it. For the money, its a great lens and one worthy of daily shooter or to add to your M collection. Is it comparable to the legend, the king, the magical Leica 35 Summilux? Well, not really but for the cash I can not complain. To me, it's a winner for those times you want to add some magic (or imperfections) to your 35mm shooting. 🙂
Voigtlander 35 1.4 Nokton Classic MC Pros
Cheap for an M lens. For $549 you can get a 35 1.4 lens that is compact!
Its sharp wide open and stopped down
Build quality is very good and focus/aperture ring is solid and smooth at the same time
The lens gives a unique rendering wide open that can add some artistic flair to your images
CONS
Its not coded
Vignettes on the M9 unless you manually set the camera to a 35 Summilux Pre Asph
Some copies of this lens may exhibit backfocus
There is obvious barrel distortion
The hood costs an extra $40-$50
You will experience flare if shooting into a light source
You may encounter CA/PF if shooting in high contrast, light to dark scenarios.
Hopefully this review has given you some info on this lens that s helpful. I have tried to show you a variety of images that showcase this lens strength and even the weaknesses. I tried to avoid too many crops and tests as this is a lens that begs to be taken out, day or night and be used…for taking IMAGES!
If you are interested in buying this lens you can pick one up at B&H photo or Amazon
, or you can try before you buy with a rental at lensrentals.com for 7 days for only $35! Basically you go to their site, add the item you want to rent to your cart, pick your rental days and they ship it out to you via UPS 2nd day air! In the box you get a return UPS label so when its time to ship it back you just put the lens back in the box, attach the label and drop it off at a UPS store or location. I think it is awesome that they now rent Leica gear and you can even rent an M8.2 or M9. Very very cool.
If you enjoyed this review, feel free to leave a comment at the bottom of this page and also be sure to join me on twitter or facebook! Also, you can subscribe to my feed at the upper right of any page and be notified of when new reviews are posted! I will leave you with a few more images from the Voigtlander 35 1.4 Nokton!
F1.4
F4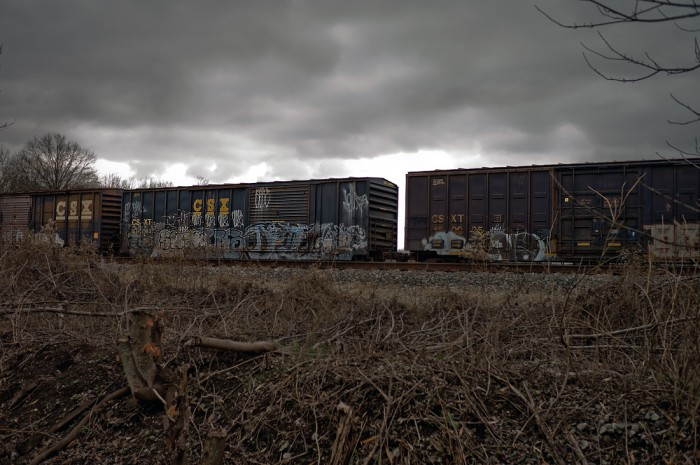 1.4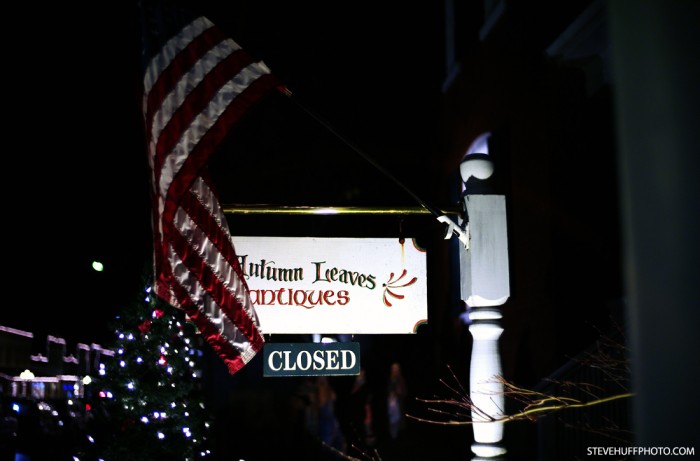 F1.4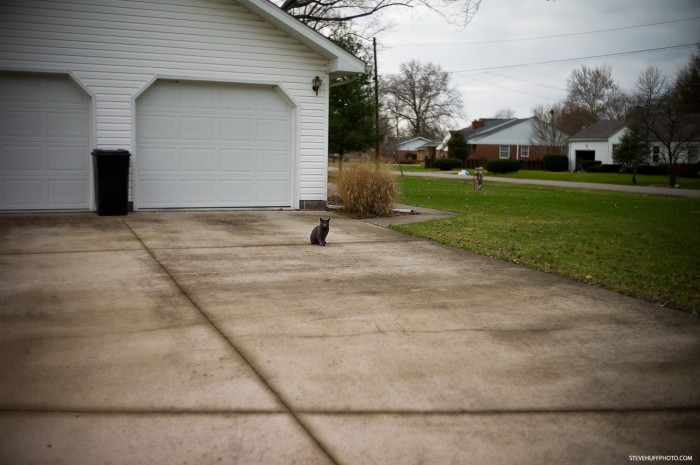 F1.4 AT NIGHT! 1/15s – ISO 1600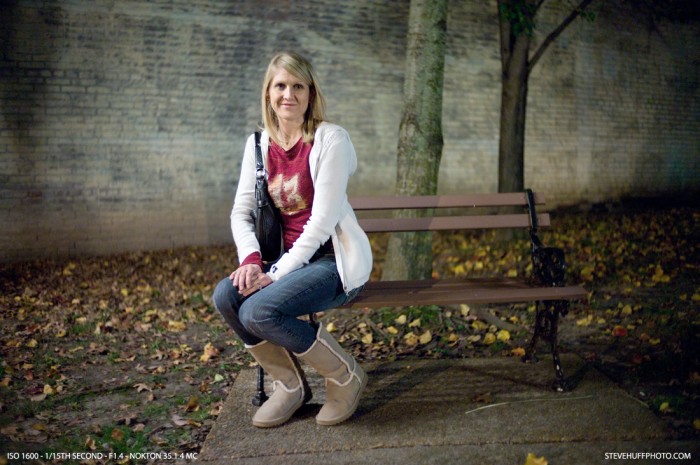 f1.4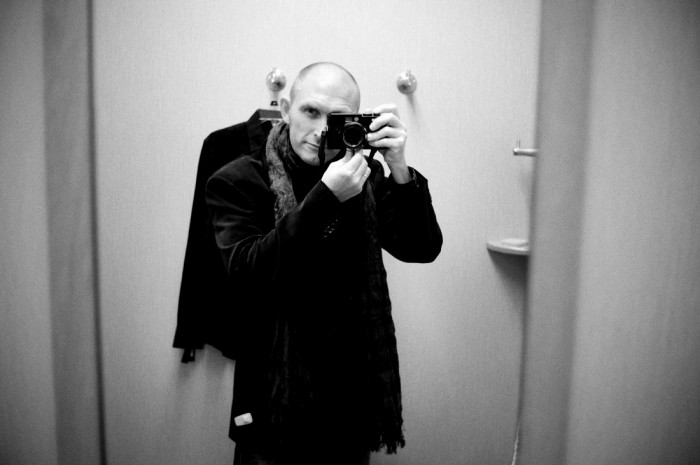 1.4