Ok, so the Titanium M9 has landed and it has stirred up quite a bit of controversy with most of the responses on this site saying it was a bad move by Leica to introduce this camera. Many say the design is ugly, the cost  too high, and Leica is more concerned with being a fashion statement than a camera company. I wanted to chime in with my thoughts on the "Titanium M9" and why I feel it was a good thing for Leica to do right now. Yes! I said a GOOD  THING! BTW, David Farkas has some great photos from the Leica event yesterday at his blog HERE.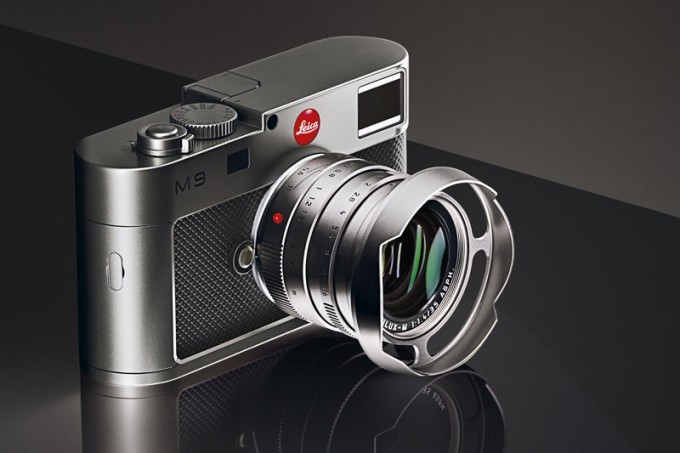 Leica shooters are a funny breed. We love the brand for many reasons. Personally, I enjoy Leica for their style, their simplicity, their "too the point" nature. They are cameras first and foremost. Pick up an M3, M6 or MP and you will know that you are holding a REAL camera in your hand. Same goes for an M8 and M9, and even the little X1. This Titanium M9 may be  a bit over the top in its design,  but I will predict that Leica will sell all 500 of them.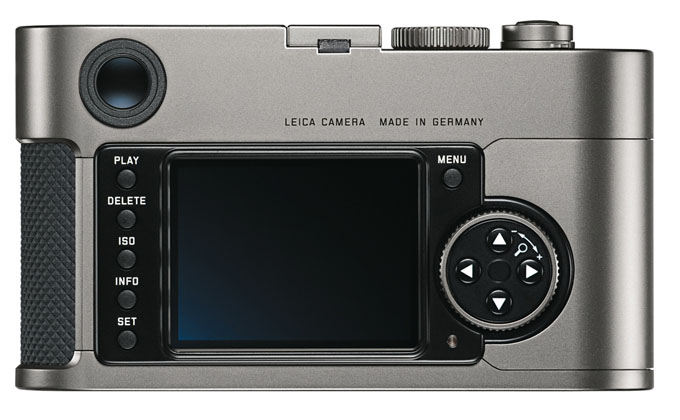 I see nothing wrong with Leica producing a special edition that they know they can sell to collectors and some users alike. This will boost not only Leicas bottom line, but also it will get their name out into the world even more as more and more websites will report on this crazy $20k+ camera produced by Leica! Im sure if you google "Titanium M9" right now that the news of this camera is everywhere. Nothing wrong with press, even if its controversial.
Leica is smart in many ways, and not so smart in others. I will not get into my complaints about them here but by building this almost futuristic looking digital M9 Leica has created loads of buzz once again. They still offer the classics like the MP, M7, and M9. Those are still here and they are all highly capable cameras. They are not going anywhere and this TI M9 is not a replacement to the current, standard M9!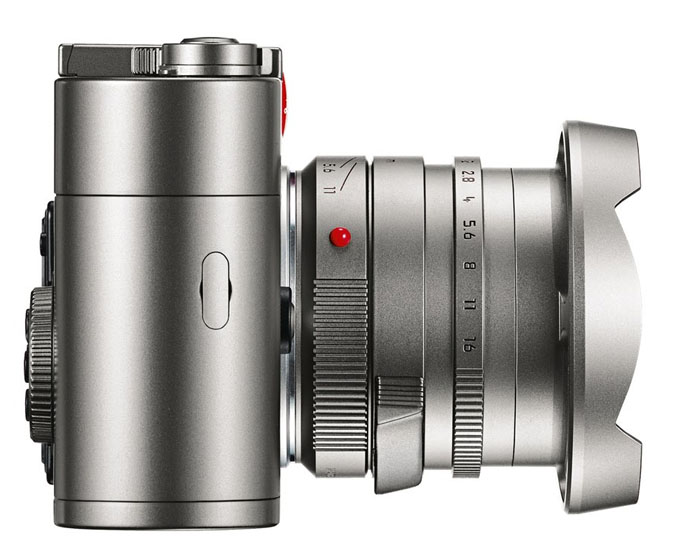 This Titanium M9 is a statement piece. Leica had to have something special for Photokina so this is what they did. Also, I feel that things they did in THIS M9 will pave the way for new features in the M10 when that is announced in 2012/2013. Nothing but good can come from this TiM9 for everyone. More profit for Leica, new features for future M's, etc.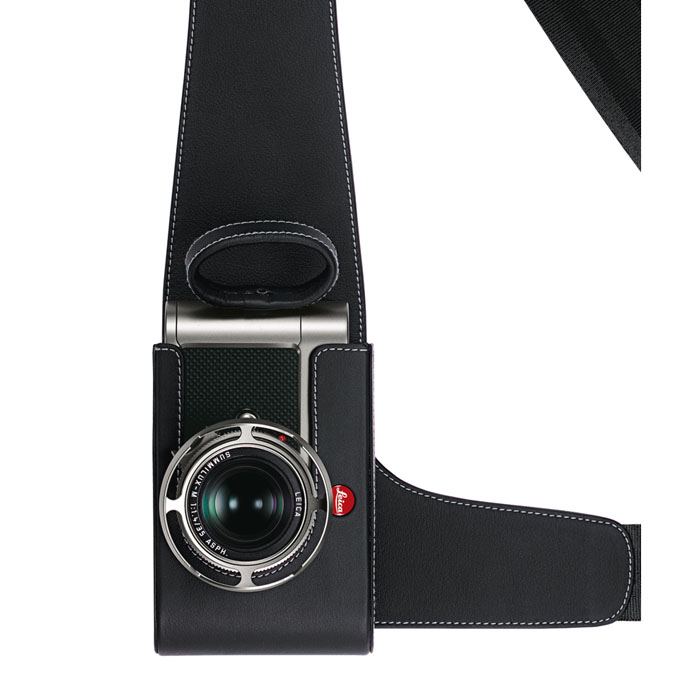 Also think about this…
Leica is a small company, MANY times smaller than Nikon, Canon, or Panasonic. Leica can not be expected to pump out new cameras every year, just not possible and besides, why would we want that anyway? Why would we want to spend $7000 on an M9 and months later have them release an M9.2? I know I would be PISSED if this happened. The M9 is an awesome "Picture Taking Machine" which is really all that matters in the end isn't it? Why do we need an M9.2 right now? We dont! DO we not all see amazing results from our M9's already? Is there something there that hinders our ability to get great results with it? NO!
Last year was the year of Leica. They were riding high on the M9 and X1 announcements and rightly so. Both of these cameras are excellent. Some quirks, yes. But the design, the feel, and the image quality is all there. I still think they will be coming out with some sort of "R" solution within a year or so, but that is just my gut feeling. But as for Photokina, Leica did as good as they could expect to do given the size of the company and the fact that LAST YEAR they release TWO major cameras. They released a camera they can show off and sell to collectors AND users with deep enough pockets. They released a killer looking version of the X1 in all black with the M9 vulcanite, and they finally released the D-Lux 5 we have all been waiting for. The new Fuji X100 looks great but until we actually see one in person and in use, we can not say it will be a better bet than the X1, which is a proven image quality powerhouse.
I see nothing wrong with any of the Photokina releases though The V-Lux 2…I could have done without that one. 🙂
The bottom line is Leica is working at the pace they have ALWAYS worked at. Look how many years it took to get to the M7! Leica is not a company that will pump out new cameras on a yearly basis. The cameras they produce are timeless, classic, and HAND assembled with care. Do they have their share of problems? Sure they do but they are always fixable and that is what a warranty is for. I guess if you are like me and love the Leica brand, you deal with the quirks and appreciate the feel, the style, and the quality you get from these fine "Picture Taking Machines". Go on Leica, keep doing what you do and always make image quality, simplicity and joy of use #1 and I think your fans will stick with you.
Steve
PS – Check out the image below – See the Black "M9" (bottom right) but with the new design/top plate of the Ti? Could this be a future M10 prototype? Probably not but working on this Titanium will pave the way to improvements in the M line. Hmmmm…looks nice in black!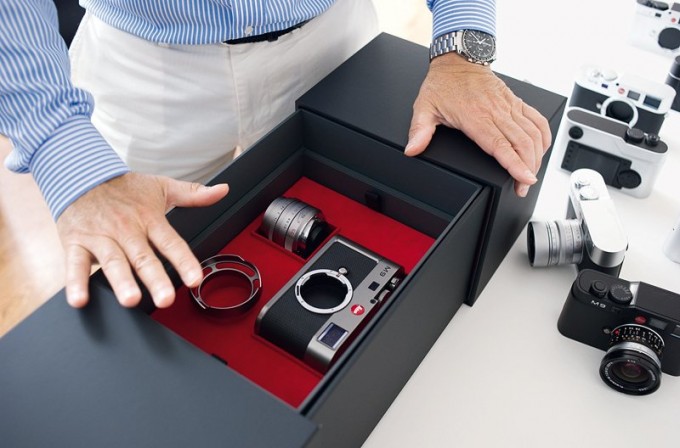 PRESS RELEASE FOR THE TITANIUM LEICA M9
LEICA M9 'Titanium' designed by Walter de'Silva
In collaboration with the chief designer of the Volkswagen Group, Leica Camera AG presents a unique special edition
Solms, Germany (September 21, 2010) – Leica Camera AG presents a new camera edition: The LEICA M9 'Titanium,' debuting at Photokina on September 21. This exclusive special edition is the result of a collaboration with Walter de'Silva, the prominent automobile designer. Responsible for groundbreaking design concepts in the latest models from the Volkswagen Group, the chief designer and his Audi Design Team reinterpreted the design of the LEICA M9 just as he envisaged it. The outcome is a unique camera with a new rendering of the characteristic features of Leica rangefinder cameras, which lends precision engineering, unique style and solid titanium to extraordinary formal design.
The LEICA M9 'Titanium' is an especially desirable object for both Leica connoisseurs and aficionados of outstanding design. The LEICA M9 'Titanium' is constructed exclusively with premium quality materials. All visible metal elements of the camera body are made from solid titanium, a particularly light but extremely strong and durable metal that can only be manufactured with special tools. This special edition is strictly limited to only 500 cameras worldwide and is offered as a set together with a LEICA SUMMILUX-M 35mm f/1.4 ASPH. lens, whose exterior metal components are also manufactured from solid titanium.
Walter de'Silva has given the Leica M camera an ergonomic, precise, logical and stringent look and feel without changing the intrinsic character of the rangefinder camera. Thus, the compact construction and technical features of the LEICA M9 'Titanium' retain the distinctive style of a true Leica M camera.
Walter de'Silva addressed not only the design of the camera, but also focused on its handling and technical features. These features include the completely new LED illumination of the bright-line frames in the viewfinder, thus removing the necessity for the standard illuminating
window and making the frontal aspect of the camera more balanced. Entirely new in the history of camera technology is the camera's carrying concept. In place of the traditional strap lugs of standard cameras, Walter de'Silva and Leica engineers developed an innovative camera carrying concept that is reduced to only one single mounting point on the camera body. The metal finger loop covered with fine Nappa leather ensures a secure, steady and ergonomic grip when shooting or carrying the camera with only one hand. Furthermore, the new specially designed, stylish shoulder holster holds and safely protects the camera and lens in transport and keeps it ready to shoot at a moment's notice.
The camera's trim, which uses leather typically reserved for the interiors of Audi's premium automobiles, fits perfectly with the body's titanium surface and provides outstanding grip. The grip characteristics are further enhanced by a specially designed and embossed diamond structure. In addition, the exposed surfaces are treated with a hard coating applied by a specialized company in Switzerland. Scratch-resistant, sapphire-crystal glass is employed as a protective cover for the camera monitor and further enhances the exclusive and rugged character of the camera. The Leica logo has been restyled and is elaborately hand-engraved in pure resin, inlayed with white enamel and subsequently sealed with a clear varnish and polished.
The LEICA SUMMILUX-M 35mm f/1.4 ASPH. lens of this special edition features a new, focused design concept in which the essential elements harmonize perfectly with the style of the camera. Its round, screw-mount lens hood is constructed with four slits around its circumference to prevent obstruction of the view through the finder.
The LEICA M9 'Titanium' special-edition set includes the camera body, Summilux-M 35mm f/1.4 ASPH. lens, distinctive shoulder holster, carrying strap and finger loops in two different sizes that are also in the same Audi premium leather as used on the camera body. Also part of the set is a book devoted to the design process leading to the creation of this high quality, special titanium edition, which also includes an interview with designer Walter de'Silva. The unique set is presented in an elaborately handcrafted black casket with recesses for the camera and lens lined with Alcantara microsuede in Leica red.
The LEICA M9 'Titanium' will be available starting November 2010.
[ad#Adsense Blog Sq Embed Image]