What do the Canon 7D, Nikon D300s and Olympus E-P2 have in common? They are all sitting in front of me begging for a crazy comparison! I was bored last night and stuck in the house. Pretty sad for a Saturday night huh? While everyone else in the world was out having a great time I was sitting in my bedroom taking pictures of a lamp and humidifier. Ha ha.
In any case, I am working on a few reviews right now and decided I would throw this up in the meantime. I would have thrown my M9 in to the mix but I will not have it back until Monday. Anyway, here are three shots, three crops, and three links to full size images. Each camera was on a tripod and set to the same exposure, same ISO and AWB. These were processed from RAW with ACR 5.6 using default settings. In other words, pretty much straight from camera. Here we go…
First up the feature packed Canon 7D. This camera feels so much better in my hand than previous Canon DSLR's. It feels nice, solid and NOT cheap like the 5D kind of does. The camera had the Canon 50 1.8 attached set to F5.6, ISO 200, 2 seconds.
You can click the image for a 1400 pixel wide version OR click HERE for the full size 14MB  file – I believe the lens back focused here (took the shot 3X, same result. Focus was on the "Air-O-Swiss" text)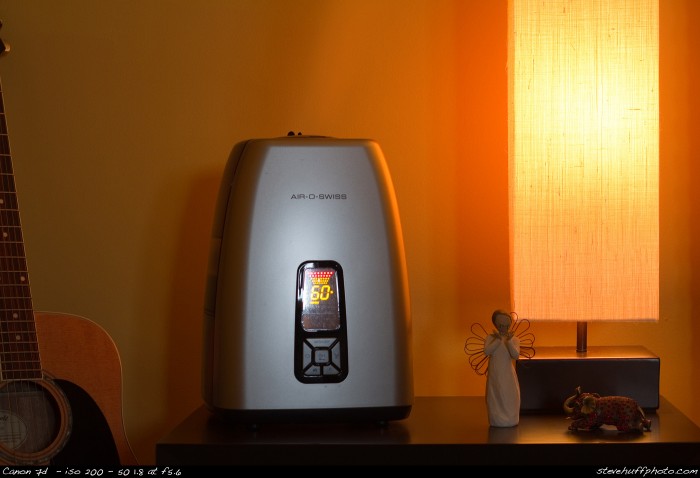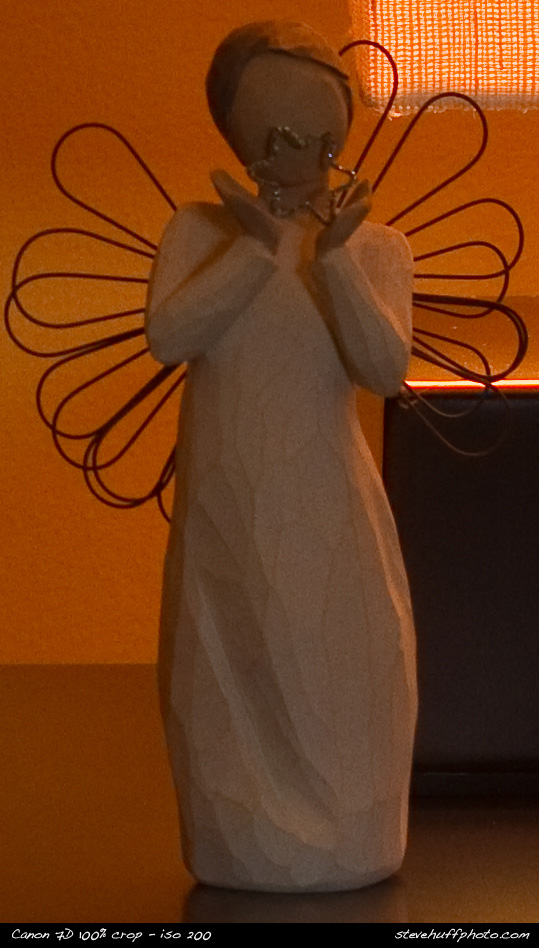 Now the Nikon D300s which is the closest camera Nikon has to the Canon 7D. The Nikon "only" has 12MP compared to the Canons 18mp but IMO 12 is plenty for just about anything. Same setup. Tripod, 50 1.8 at F5.6, ISO 200 and 2 seconds.
Click image for larger 1400 pixel wide version or click HERE for full size 8MB file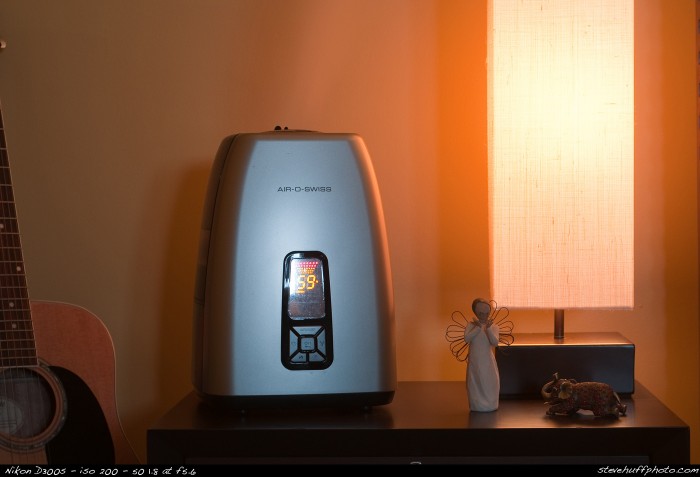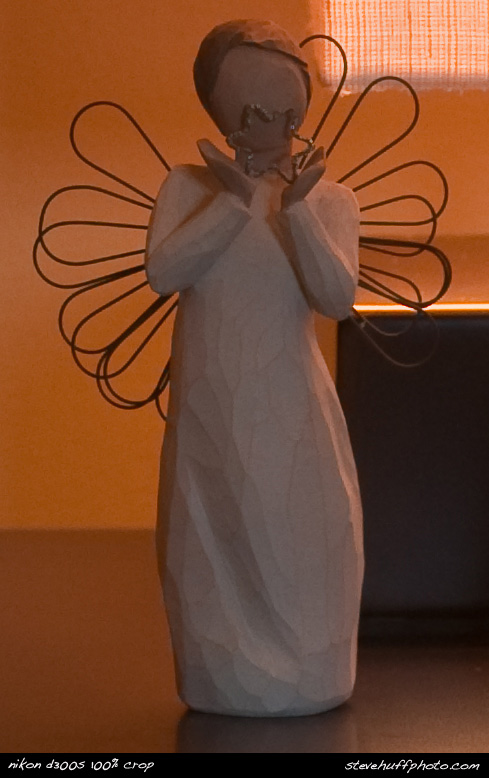 Now the little Olympus E-P2. This is why I call it "crazy" comparison day because the little M4/3 camera is not meant to compete against the big guns like this. Still, since I have an E-P2 here and a 20 1.7 lens I figured "why not"? Same settings  – F5.6, ISO 200, 2 seconds.
Click the image for a 1400 pixel wide version or click HERE for the full size 8MB  file
Not bad for the underdog E-P2 huh? Still, with these images I would have to give my vote to the Canon 7D for the most pleasing file. Just my opinion. It does seem to be the noisiest though. When I saw how good the E-P2 file looked I decided to bump up each camera to ISO 1600 and see how it went. Here are just the crops, all at ISO 1600, F5.6, 1/4 second.
So here are the ISO 1600 crops from each camera:
7D – ISO 1600 – 100% CROP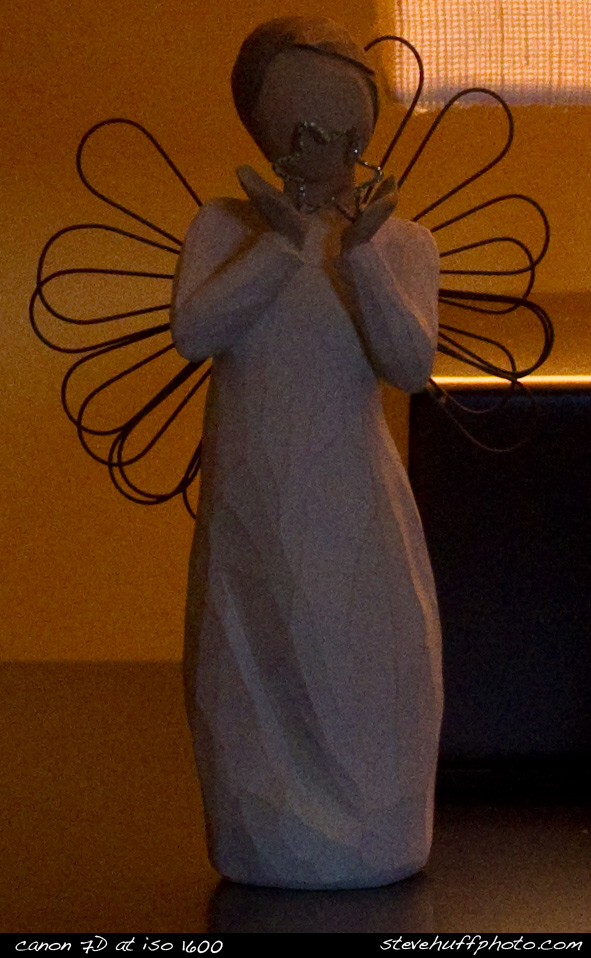 D300s at ISO 1600 – 100% crop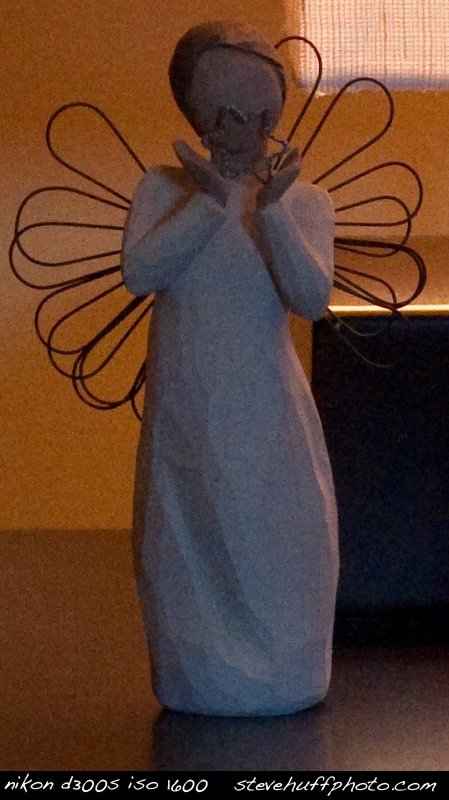 E-P2 ISO 1600 – 100% CROP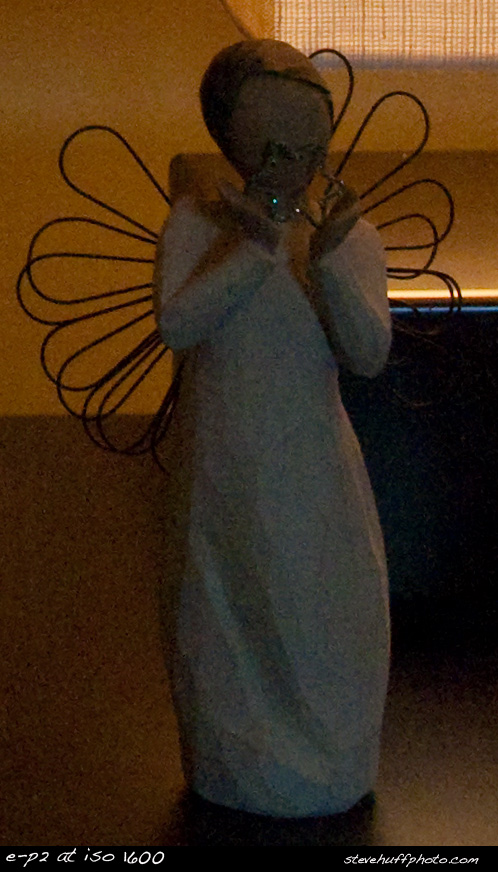 So there you go! Hope someone out there found this interesting! I hope to have my review of the Canon/Nikon soon. Still working on them. The Panasonic 20 1.7 lens review will be up later tonight or most likely tomorrow (Monday)!
Some of you have asked which camera I prefer between the two DSLR's. Well, first I was digging the 7D, then the D300s. Right now I feel the 7D is the better camera due  to everything that it offers as well as Canons stellar line up of glass like the fast primes that are lacking in the Nikon lineup.  Nikon needs a 35 1.4, 24 1.4 and a fast 50 to match the Canon 50L (which is an awesome lens for the Canon system BTW).
I'm not really in to DSLR's these days but if I had to buy one today it would be the 7D…well, maybe the D300s. Ugg. Cant decide just yet. Man, I cant wait for Monday and my M9 to get back in my hands!
Thanks for looking!