I love these kinds of images. It is a reflection of the past, and a time of innocence and fun. Todays image comes to use from Pete Willing and he shot this in the 80's on film (of course). Here is what he had to say about the image:
"3 keikis" (3 children) was shot in a vw van in a parking lot waiting for my wife. I took a series of these and enjoy this one. Minolta srt with 50mm f1.4 lens. Hawaii, 1985″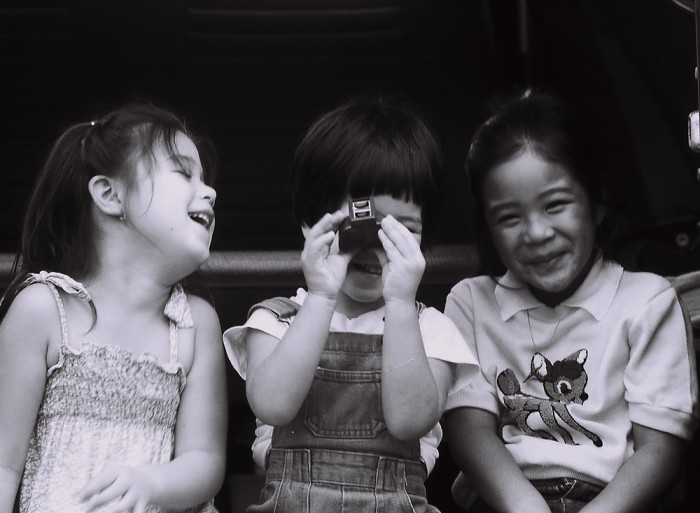 Thanks Pete for this very nice image submission! You can check out his Pbase site HERE!