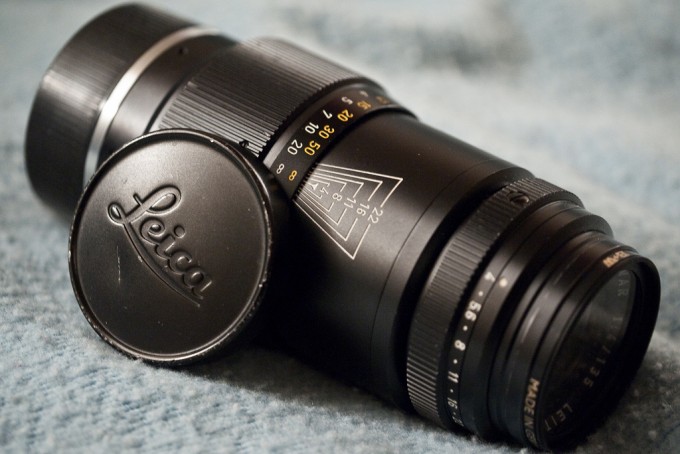 The Leica 135 mm f/4 Tele-Elmar Lens Review
By Ashwin Rao
Hello, guys! Another week, and another article for me here at SteveHuffPhoto.com! Today, I bring you a few words and a quick n' dirty review of the Leica 135 mm f/4 Tele-Elmar. The "Tele-Elmar" is a heritage lens, meaning that it's no longer made and has been replaced by the newer 135 mm "APO Telyt" f/3.4 lens.  As it was manufactured to very high standards, many lenses are still available on the used market, often found in excellent condition. While the Tele-Elmar was discontinued from production in 1998, it has also gotten more press recently on the various Leica forums and is widely available on the used market.  It is widely regarded as one of Leica's best offerings at the 135 mm focal lengths, and it's a screaming deal to boot! In fact, I feel strongly that this is one of the best deals currently available in terms of bang for your buck in the Leica lens department.
Many Leica photographers who have moved from the Leica M8 to the Leica M9 have reported missing the longer focal length effect from the M8's 1.3x factor (hence, a 90 mm lens would carry an effective 117 mm lens on the M8).  Plus, the M8 and M9 have frame lines for 135 mm lenses, and given that the M9 is full frame, some old film shooters have unretired this long lens back into their lens lineup for the digital age. In summary, 135 mm is getting popular in rangefinder photography again! So let's get into it. Is this a lens worth owning? Does it represent good value for your investment? How do images look from this lens?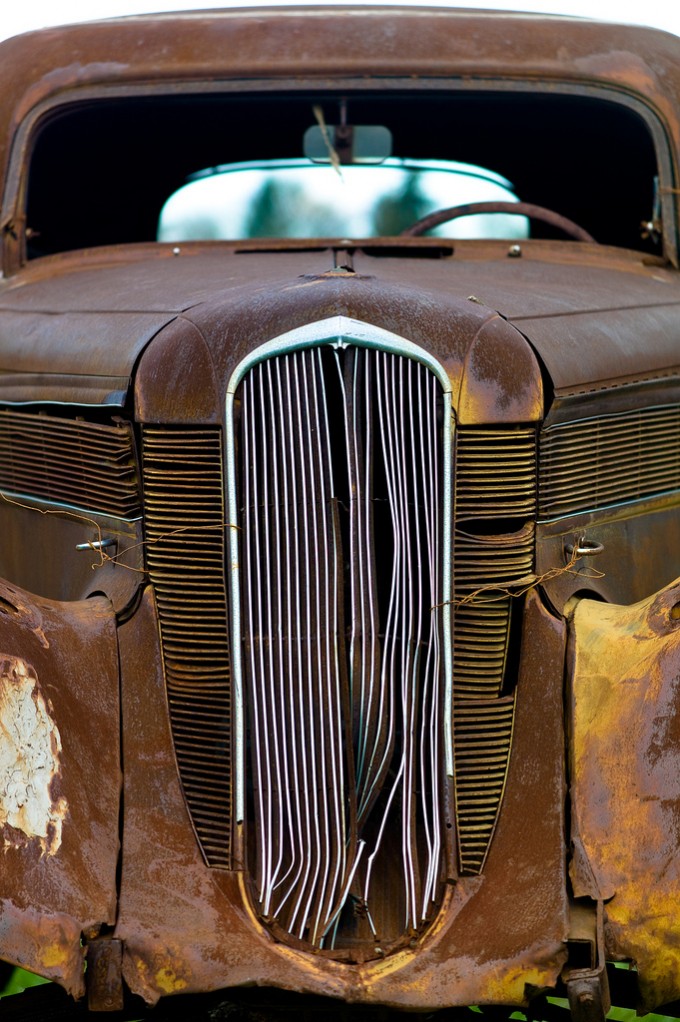 A Brief History of the Tele-Elmar 135 mm f/4
The Leica Tele-Elmar 135 mm f/4 is a venerable lens in the Leica lens lineup. It was first introduced into the Leica M lens line up in the mid 1960's and stayed there until 1998, when it was replaced by Leica's current 135 mm lens offering, the 135 mm f/3.5 APO Telyt.
There are actually 2 versions of the 135 mm Tele-Elmar. The first version, which is the one reviewed here, had a different, old-school tapered-barrel design, which ran from the 1965 until the mid 1980's, when the barrel (but not the optical formula) was re-designed for a more modern look (more like the APO-Telyt, that is), probably to sell some more of this lens. However, when changing barrel designs, the same optical formula was maintained. There are reports that Leica changed lens coatings over the years without making formal announcements to the effect, but all in all, this lens did not change much from the mid-1960's through 1998! Now that's staying power…over 30 years of staying power!
The version 1 Tele-Elmar has a removable head for use on the Visioflex. Additionally, it utilizes a clip on hood and has a 39 mm filter tread size. All images displayed here are of the version 1 lens.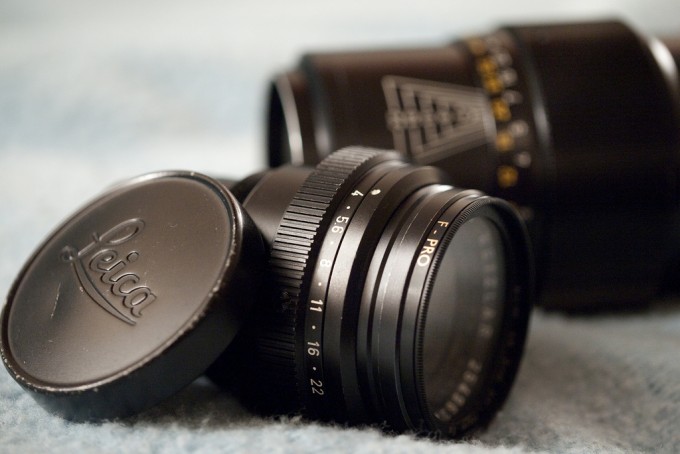 The version 2 Tele-Elmar incorporates a built-in hood as well as a 46 mm filter thread, along with a flatter, non-tapered lens barrel.
Both lenses bring up 35/135 mm frame lines on every Leica from the M3 through the M9.
Of note, both lenses benefit from the use of a 1.25 x or 1.4 x magnifier applied to the view finder to magnify the frames, which helps with focusing. By no means is it necessary to use the 1.25x or 1.4x magnifier, but it helps, given that the 135 mm frame lines get pretty small on the Leica M8 and M9's 0.67x viewfinder.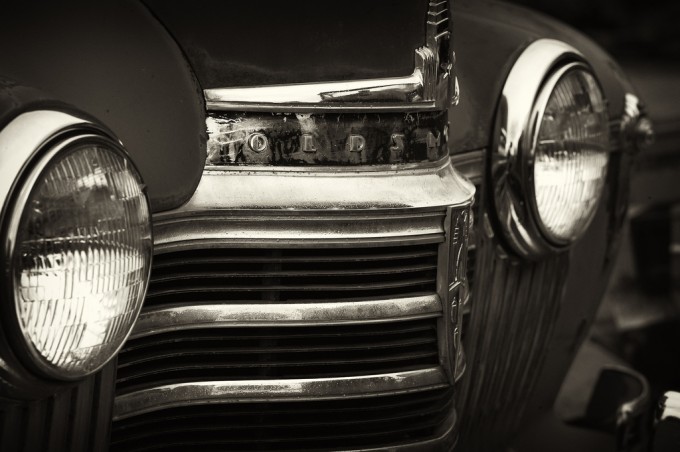 The 135 mm Tele-Elmar vs. the 135 mm APO-Telyt. What's the difference?
In reading through the forums, most who have shot with the 135 mm Tele-Elmar lens report that it is very sharp, albeit marginally softer than its newer APO-Telyt sibling. But as older lenses go, the Tele-Elmar's out-of-focus rendering and transitions (see my article on bokeh) is more gentle. Many real world shooters out there like how the Tele-Elmar renders in real world shooting, and some like it's rendering even more than the far more costly APO-Telyt. As I have nerver shot the APO-Telyt, I cannot comment on the differences between these two lenses from personal experience, but from what I have seen of the Tele-Elmar, it is impressively sharp and renders beautifully….more on that to come….
Yet other small difference in maximum aperture. The 135 Tele-Elmar opens upto f/4, while you get a bit more f/stop with the APO-Telyt, which opens upto f/3.4. In the real world, the difference is marginal, though theoretically, the APO-Telyt does give you more light gathering capacity and slightly more control over depth of field.
The other HUGE difference between the 135 mm Tele-Elmar and the new APO-Telyt is cost! Whereas the APO Telyt sells new for $3,195 (and used for around $2,000), the Tele-Elmar sells used for around $400 to $500, depending on condition and version. Expect to pay slightly more for the 2nd version of the lens. Basically, in getting the Tele-Elmar, you may save as much as $2,700 on a lens that's nearly as good as the APO-Telyt. In my mind, this is a no brainer: Get the Tele-Elmar.
Why did I purchase the 135 Tele-elmar?
I have been shooting the M9 for a couple of months now, and one thing that I missed from my days shooting with the M9 was the longer focal length conferred by the M8's 1.3x crop. I didn't expect to miss this, but go figure, right?  I started scouring the web for information regarding 135 mm lenses, and I came to find that the Tele-Elmar was very highly regarded. When compared to the 135 APO-Telyt, photographers felt that the improvements represented in the newer lens were not worth it's vastly increased price tag over the Tele-Elmar. Some of the images that I saw from this lens, furthermore, were magical! It has a very nice out-of-focus rendering, and I loved what I saw in the bokeh department. I was concerned that the maximal f/4 aperture could lead to a busy bokeh, but this doesn't realy turn out to be the case if you chose your backgrounds wisely.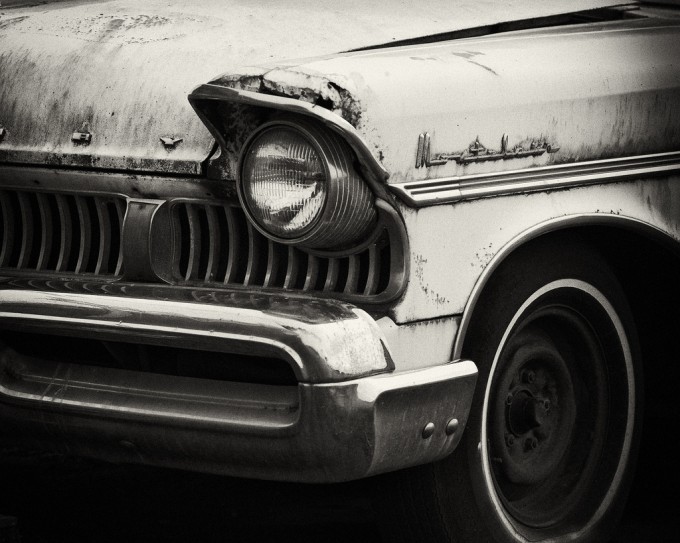 Is it any good?
In a word, YES! This lens COMPLETELY blew me away in the image quality department. I did get lucky in purchasing one from a popular online retailer for a VERY reasonable price, and it came perfectly calibrated for my M9. I have had the 1.4x magnifier for the Leica M8/9 viewfinder, and I do find that this is a handy tool for focusing this lens. Without it, the 135 mm frame lines are small. I found the images to be much sharper than I had expected. To my eyes, this lens does approach the sharpness of my aspherical lenses, and this is supported by many discussions on the various Leica forums out there.
The images that come straight out of camera have a flatter tonality and less macro-contrast than Leica's modern aspherical offerings. However, this quality has really allowed me to push my post-processing. Shadows continue to hold details, as do highlights. In general, I would say that some of the older Leica lenses really do well with the digital format due to this flatter tonality, particularly if you shoot in the RAW/DNG format and convert your files during post-processing. The 135 mm Tele-Elmar is no exception here.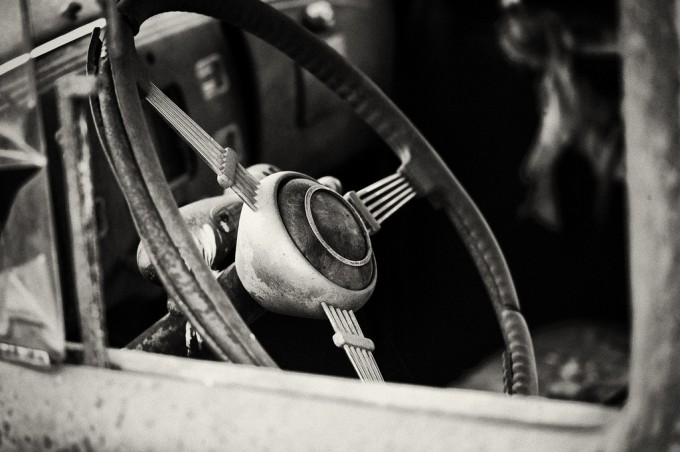 Then, there's the bokeh. It's quite pleasing. I have given this lens a fairly high rating in the bokeh department because I found it's out-of-focus elements to be quite pleasing. Not harsh or jagged. Transitions in out-of-focus objects are rendered smoothly. Keep in mind however, that with a maximum f/4 aperture, this is not a lens that will throw the background into a "sea of blur". Details are still observable, to some degree, but they are rendered in a pleasing way to my eyes.
Oh yeah,  I almost forgot to mention build quality. This lens is up to Leica standards as far as build is concerned. It is built solidly and feels great in the hand. It is a bit front heavy when mounted on your M camera, but it is solid. Not flimsy at all.
Finally, there's the price. I love the price of this lens, and I would argue that it's one of the best deals that can be had for your Leica in today's marketplace. If you enjoy shooting in the telephoto range and you have a film M or M9, this lens would be a wonderful addition to your set up at very little cost. As of February, 2010, this lens sells for $420-$500 used. I suspect that prices will slowly crawl up, as more of you pick up this lens and it becomes harder to find
What's not to love? Well, given its long focal length and narrower aperture, it's not an ideal lens for low light shooting. In fact, I'd make the argument that this is a lens for daytime shooting only. The 135 mm frame lines will be too small for some shooters, but I have enjoyed the challenge of working with it.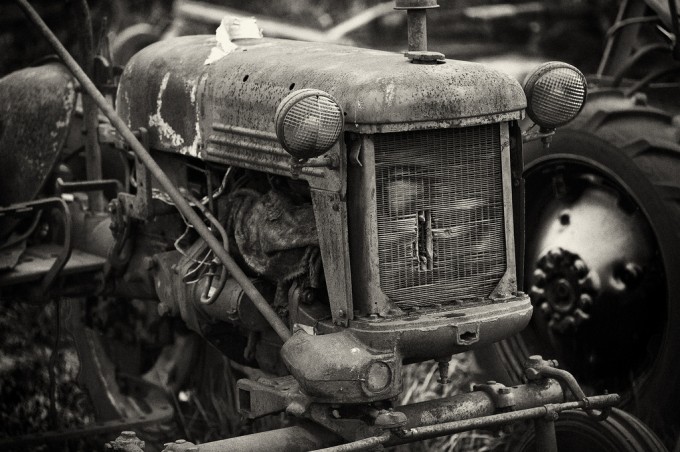 Strengths and Weaknesses of the Leica 135 mm f/4 Tele-Elmar:
Strengths:
Image Quality: Lovely rendering on the Leica M9
Build: My copy is over 40 years old and looks nearly new
Cost: Bargain of the Century in the Leica world
Nearly as competent as the much costlier 135 mm APO-Telyt
Nice bokeh for an f/4 lens
Flatter macrocontrast allows one to push post-processing more (if you shoot JPEGs, your out-of camera images may be flatter, so this could be a negative for you JPEG shooters out there)
Weaknesses
The 135 mm focal length is not for everyone
Maximum f/4 aperture limits shooting options in lower light
Length: It's a longer lens, and balance is a bit quirky on the M9
Thanks once again Ashwin for a great write up and pointing out what a deal can be had on this lens!
Be sure to visit Ashwins blog HERE, and his Flickr HERE!
---
HELP SUPPORT THIS SITE TO KEEP IT GOING AND GROWING!
Remember, anytime you follow my links here and buy from B&H or AMAZON,
this helps to keep my site going. If it was not for these links, there would be no way to fund this site, so I thank you in advance if you visit these links. I thank you more if you make a purchase! I have nifty search bars at the upper right of each page so you easily search for something at either store! I currently spend 14 hours a day working on this site and the only way that I can pay for it is with your help, so thank you!
If you enjoyed this article/review, feel free to leave a comment at the bottom of this page and also be sure to join me on twitter or facebook! Also, you can subscribe to my feed at my subscribe page HERE and read these posts in your browser or news reader!  Also, interested in becoming a guest writer? Contact me! Thanks so much for visiting my site!