I received such an interesting e-mail today that I decided to make a post out of it. I am crazy busy right now with all of these cameras and cool lenses sitting in my house but I had to take the time to write this one. The e-mail was basically wanting an answer to the question "Is there an M9 state of mind?". Let me post the question filled e-mail and then the answers, which will be all of my own opinions of course 🙂 So let's get to it…
Questions:
Hey Steve !!! I have a question for you ..As a photographer, do you "FEEL" differently behind a SLR, the E-P2, the X1, a P&S, and the M9 ?
YES! I feel quite a bit different when shooting the M9 over any of the mentioned cameras. I have touched on this subject before in various reviews but let me try again. When I go out with a DSLR I know I have a camera capable of delivering great images but I somehow never seem to really get into shooting with one! Your question asks about the "FEEL" as in how I feel when I shoot each type of camera. With a large DSLR I feel burdened (though smaller DSLR's are not so bad). I know millions of people shoot DSLR's every day with no issues and get AMAZING results but an SLR usually doesn't inspire me like the M9 does. I have been spoiled by the M9's file quality and lenses. I have also been spoiled by the size and weight of the M9 so when I take it out I feel a sense of freedom and I am confident in the quality I will get out of the camera. I can not say the same for all DSLR's or compacts.
The M9 inspires me to shoot, plain and simple. I am connected to it. The manual focus, the metering, the build, the history and heritage…all of these things pull at your heartstrings and it does funny things. When you own one and get to know it, well, its all over. It makes it tough to go out an enjoy shooting with a plain old DSLR. At least for me it does.  The X1, the SLR's, and even P&S cameras also have the capability to get great results but I do not feel the same when shooting these compacts. I also enjoy other cameras like the Olympus E-P2, and even the new Pentax K7 which is a super quality small size DSLR (review soon) but I am in a different mindset when shooting these and usually shoot totally different subject matter.
I mean, is your "STATE OF MIND" different behind each of these cameras ?
Yes. With an SLR I lift, aim, and fire away. When I am out and shooting my M9 I am in "photographer mode". Sure, I can take my time with an SLR but I never seem to do that! Cameras like the M9 make me want to get out and shoot. The big DSLR's don't. The E-P2 also makes me want to go out and shoot due  to its small size and lenses. I use the E-P2 quite a bit and on occasion my Sons Nikon D3000 but my favorite is the M9. As I have already stated, it inspires confidence and I know what it is capable of. I understand it and know it's strengths and weaknesses. It's best feature is its simplicity, and using something so simple, so well made, and so compact is a beautiful thing indeed! I just wish it was a few thousand dollars cheaper. Imagine an M9 at $3995. I would buy two.
Do you feel more "creative" with the M9 ?
Absolutely. The image quality is so good with the M9 that it approaches medium format. Also, shooting with a lens like the Noctilux REALLY brings out the creativity and even shooting with an old 1943 50 Summitar has been a rewarding experience. The way some of these old lenses render is out of this world. For example, I shot an image yesterday of my wife Mina. I used the Leica M9 with that 1943 50 Summitar (on loan from a reader of this site) and when I saw the shot in Aperture 3 I was literally blown away at the way this lens rendered the image. The bokeh, the softness, the creaminess. THIS is the look Leica is known for and over the years that look has gotten more "modern" with higher contrast sharper lenses. But this is what is so nice. With the M, you have so many lens choices! Old lenses, new lenses…you can use them all and they all have different looks, many of them can not be replicated with a DSLR. The lenses are where it's at for the Leica M system.
Anyway, here is the image with a 1943 Leica lens:
Leica M9 – 1943 50 Summitar at F2 – WOW!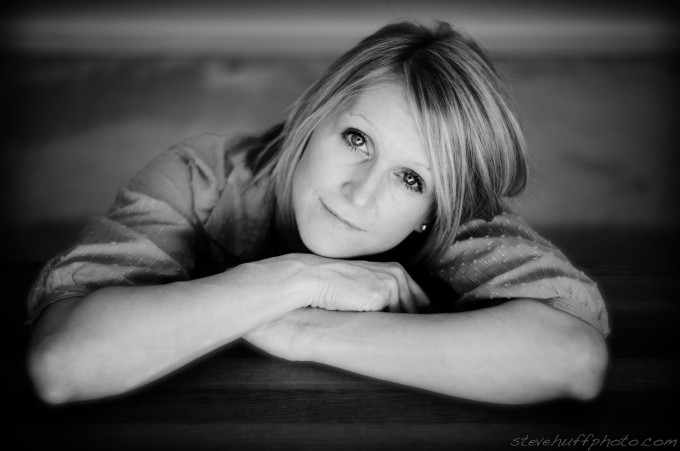 Do you try things with the M9 that you don't try with other cameras ?
It was because of my MP that I owned years ago that I started shooting people on the street. The small size of the M made me feel comfortable approaching people because they did not seem intimidated by it. If I had a big Nikon D3 and 24-70 I would have NEVER done that. It seems like people are more relaxed around an M camera…mainly the photographer who is shooting with one 🙂 But to be honest, the little m4/3 Olympus E-P2 and Panasonic GF1 are capable of the same thing due to their size and non threatening nature. Just don't expect the same quality out of them or the same feeling when you shoot.
Is it all the manual settings that provide this feeling ? Is it the lens & the nice creamy backgrounds ? Is it the size of these different cameras ? Is it about the built quality that you hold in your hands ?
All of the above and then some.
What comes closest to an M9 experience? The X1?, A micro 4/3rd ?
Well, nothing is like the M experience  in digital because an M camera is a rangefinder. To get close to that experience find a small DSLR. Something like  the Pentax K7 which is small but with a pro build so it feels really nice. Buy a Zeiss 35 F2 for that camera and shoot in Aperture priority mode. You will have manual focus in a much smaller package than something like a D700. You will not have the rangefinder, you will not have full frame, and you will not get the enjoyment of manually controlling the aperture on the lens but you will have a great little kit with a pretty damn quiet shutter! I REALLY like the Pentax K7 so far and am going  to try and get a Zeiss lens or two for it to try. It has the build, features and size to make my DSLR "buy" list but I have yet to take it out for a workout, so we shall see what happens. At the end of the day, nothing really can replicate a Leica M experience in the digital world.  The E-P2/GF1 with their EVF are also close but they are not M9 quality (nor should they be at 1/7th the price)!
Thanks SO MUCH Steve !
ps : I'm a huge huge fan of your blog!!!
– jean
Thanks for the questions Jean, it felt like an interview! The short answer to your question in the title is YES, there is an M9 state of mind but it is more of a "rangefinder" state of mind. For me it's about the size, weight, lenses, quality and manual nature of the camera. These things make it very special and a wonderful tool to take with you every day. I do have to say that I really do like ALL types of cameras but my faves are the smaller ones with high quality as they are the ones that are so enjoyable to shoot!