Be sure to visit my Noktor Lens review Diary with much more on this lens – Click HERE to check it out!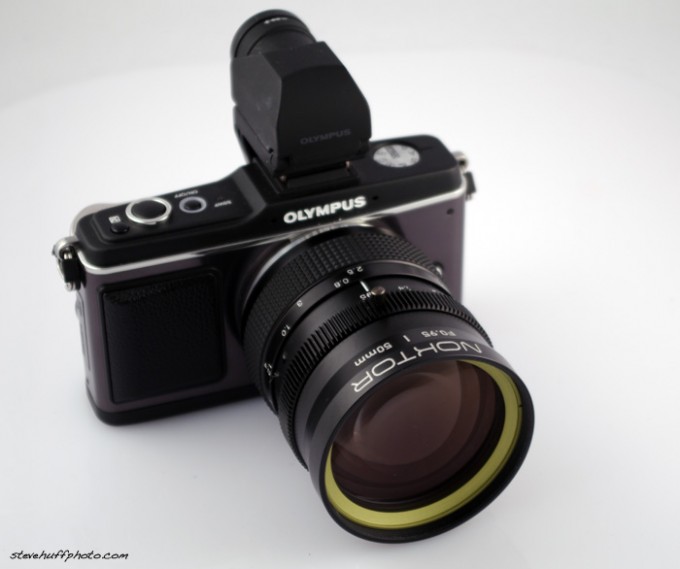 Ok guys and gals! It's no joke, no hoax, and yes it has arrived! The NOKTOR 50 0.95 lens is here and I only had time to snap a few shots of my son and wife to get this first look up today. Let me say only this. So far, I AM IMPRESSED (UPDATE: Well, after more shooting the bokeh is starting to bug me in some situations). No, this lens is not a "Noctilux Killer' but it has GOBS AND GOBS of (classic) character, even on the OLYMPUS E-P2. I can not wait to shoot this in some good light and low light situations. We are supposed to get some nice sun on Thursday so I am hoping to do some nice evening portraits with this combo. By the way, in case you have not seen it yet, my E-P2 review can be read HERE.
For those of you who may not have heard about this lens it is a 50mm 0.95 aperture lens for the Micro 4/3 mount from an internet company that popped up out of the blue. After they showed up on Twitter there were speculations that this was a joke, a fake…blah blah blah. Then, I happened to get in contact with the company and they offered me a loaner to test out. I accepted of course and it arrived today, as promised!
Basically what this lens will let you do is shoot in low light using a superfast f0.95 aperture. Leica has their Noctilux f/0.95 which is absolute PERFECTION but it comes in at $10,000 and will only work on a Leica M camera. This little guy is $750 and will let all Micro 4/3 shooters go nocturnal. It will not be as sharp, as contrasty, or anywhere near as smooth as a Leica Noctilux but it doesn't matter. This one is all about that classic look, low light shooting, and finally an offering for Micro 4/3 users to go fast without trying to find old lenses on ebay and then buying the adapters.
Which leads me to buying old used lenses on e-bay. Yes, you can search for the old C mount lenses, many of which are fast aperture like this. Sometimes you can get a deal, sometimes you can not. Many times you never know what you are getting as far as condition is concerned. I think it is great to have an option to buy a NEW lens and Noktor is providing that option, with a 2 year warranty I might add,
But, what many of us want to know is "How good is the Noktor?" – Well, I will be testing it over the next two weeks and will report all of my finding to you in a full review. I will be shooting on the Olympus E-P2. You can see the company web site at NOKTOR.COM and even place your order if you want one. They ship in April and I am guessing that I may be buying one myself because I LOVE fast glass and I love lenses with Character. This one has both 🙂 I may end up disappointed once I get out there and really shoot it, who knows? But, so far so good.
The cool thing is that this lens is ready to rock out of the box. No adapter required, and yes, it's a 50mm so it becomes a 100mm on M4/3 cameras. Here is a short "first look" video I put up on youtube so you can see it in my hand and in more detail…
Keep in mind, I only had this lens for maybe AN HOUR before I posted this because I have been getting hammered with e-mails asking where my first samples were! I promised some today, so here ya go!
Here it is at F0.95 with a 100% crop. You must click the image below to see the crop at 100%!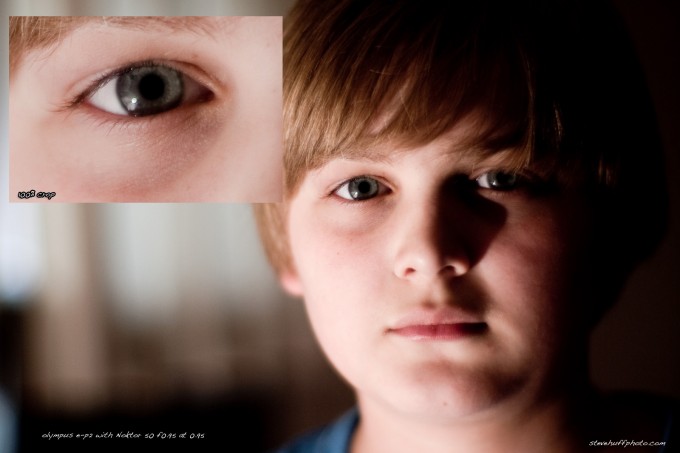 Wide open you can now get those really cool shallow depth of field effects on your Micro 4/3 camera!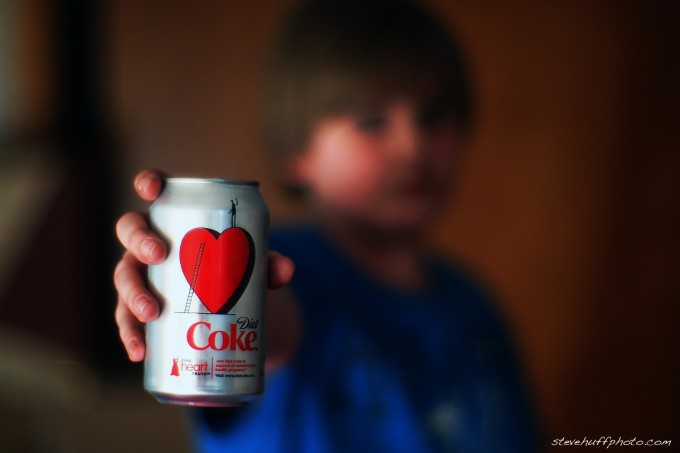 I added a cross processing filter here with Nik Color Efex Pro – This was shot WIDE OPEN at f/0.95 and this is the shot that has me placing an order for this lens. Love the classic look and honestly, I have not been able to achieve this with any other lens to date on my E-P1.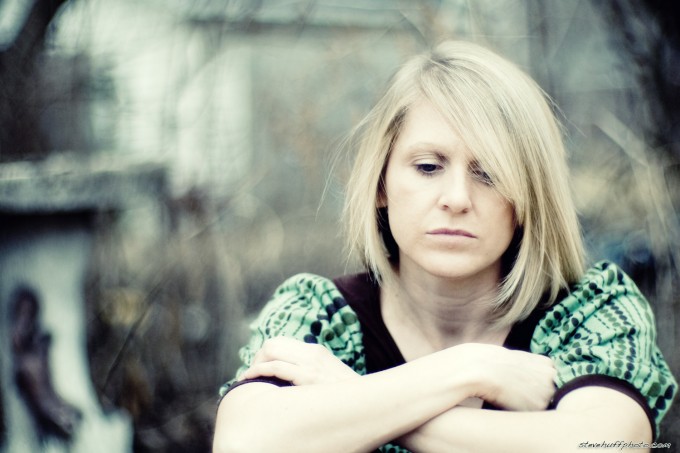 Bokeh looks good to me here…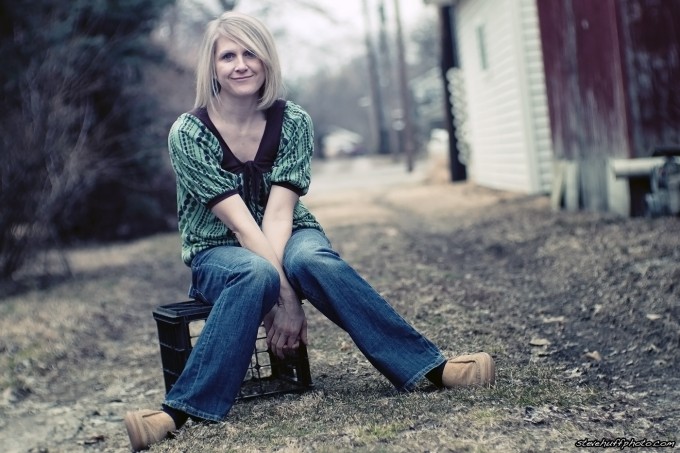 Converted this one to B&W with Nik SIlver Efex Pro…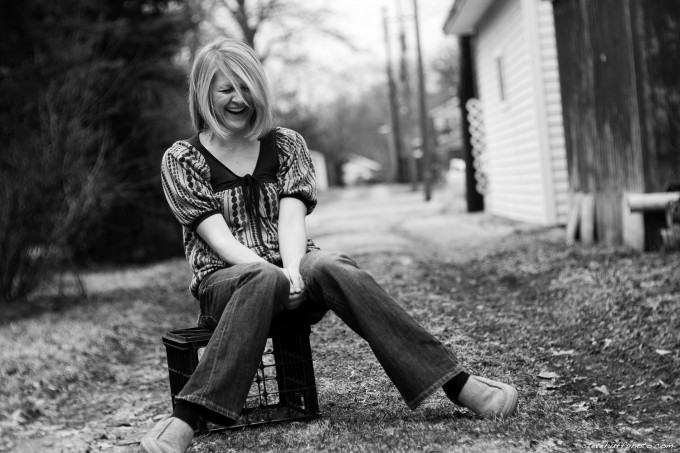 and one up close – you can see the softness and "glow" creep in but this is at 0.95 and they were both moving 🙂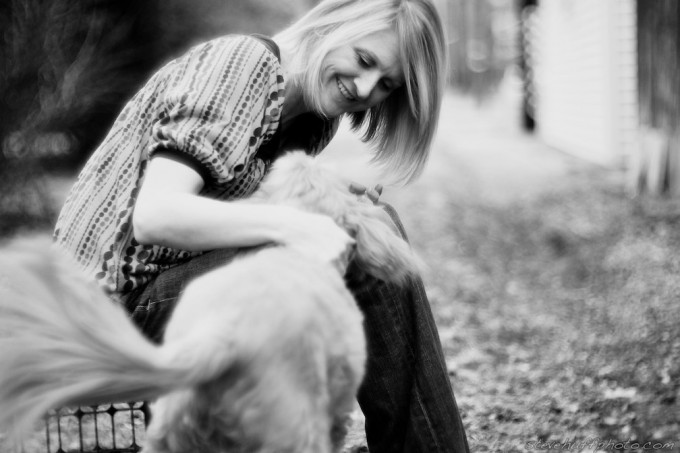 Looks great so far! This lens may be THE reason to buy an Olympus E-P2 with its great EVF. Easy manual focus and a great looking combo (if not a tad long). Below are a couple of more shots of the lens and the lens on the camera. Check back soon for more!! BTW, B&H Photo now has the BLUE and CHAMPAGNE E-PL1'S IN STOCK! This lens will mount to these right out of the box and they are a bit less than the E-P2 at $599.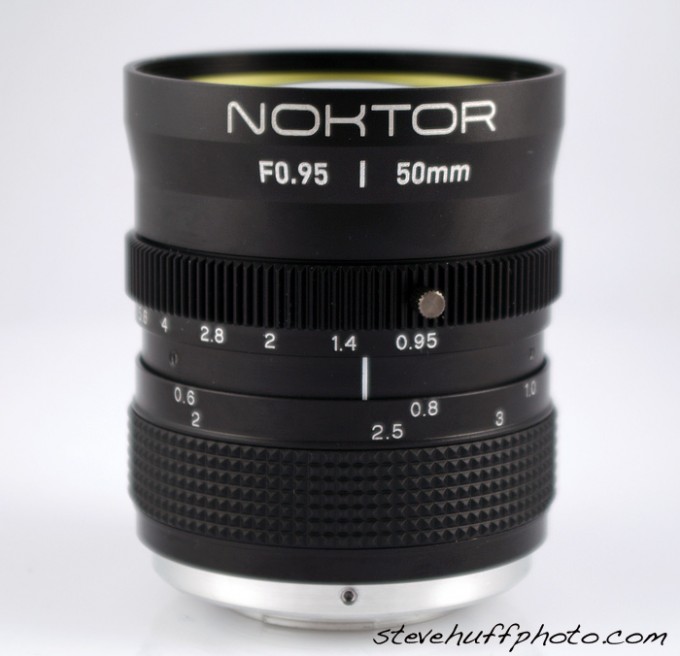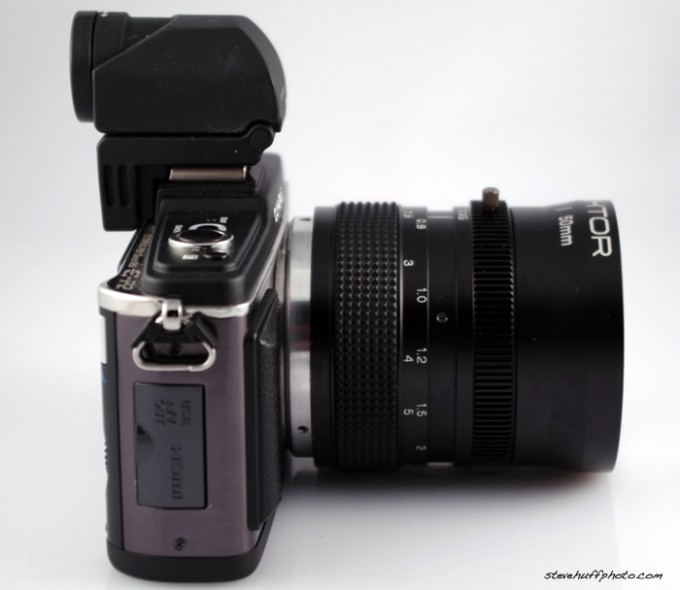 [ad#Adsense Blog Sq Embed Image]