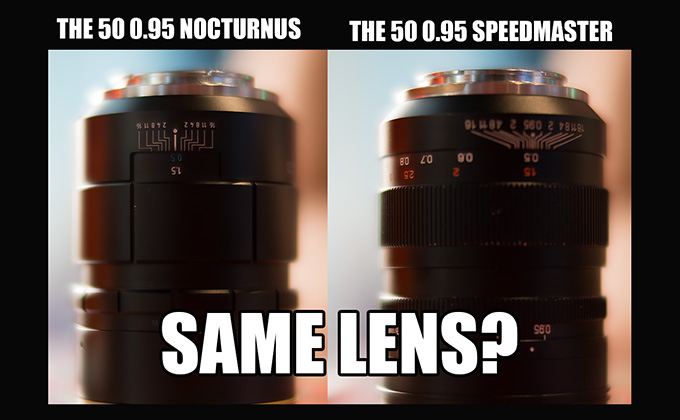 Crazy Comparison! The Meyer Optik 50 0.95 Nocturnus and the Mitakon Speedmaster 50 0.95. Same lens?
While not really a crazy comparison as many think these are the same lens, I was asked by around 40 people to do this, so here you go!
As you can see in the header image, these two lenses look almost identical in size and shape. In fact, many would say they have the same glass inside. I recently received the Myer Optik Nocturnus II 50 0.95 and enjoyed my 1st days with it. I have found it to be somewhat sharp wide open (with some glow), have minimal CA (compared to the Leica Noctilux which has loads of it) and from memory could have sworn it was giving me smoother bokeh than the Mitakon did with a little more sharpness.
Many online are saying these two lenses are exactly the same lens, as in Meyer has pulled a Hasselblad and covered the lens with a new shell (Ala Lunar and Stellar). When I contacted Meyer Optik they told me otherwise. You can see what they said in this report HERE.  But to make it easy on you they said it was NOT the same lens. But I wanted to see for myself…so…
…I decided to rent a Mitakon Speedmaster and do a couple quick side by side shots to see the differences. When I did…I struggled to see any kind of striking difference initially but as I shot more of it side by side with the Nocturnus I did in fact start to see the differences. While slight, they are there. Also, they can not be the same exact lens as the Mitakon has 9 aperture blades. The Meyer has 15. So there is a difference right there. The Mitakon aperture dial goes from left to right. The Nocturnus goes from right to left.
The Meyer Optik Nocturnus is indeed made in Germany. It looks and yes indeed feels better in the hand when shooting. It is silky smooth, and the build feels just as good as ANY Leica lens. Fact.
The price? $2999. Yep, this is pricey and I was hoping for it to be at least 2-3 steps above the Mitakon. For the cost it should be. It instantly wins in build and feel though, and IMO, design of the outer barrel.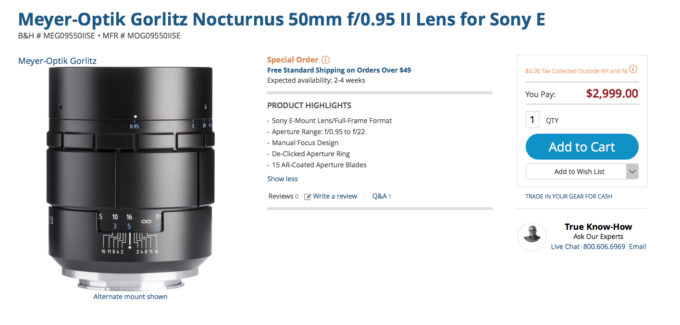 The Mitakon feels a tad cheaper in the hand, though still very good for the price. The Mitakon is $749 and looks like a normal lens. The copy I rented had some loose play with the focus ring but in use and for IQ it was perfect and as it should be. At $749, this one is priced great for what it is. Both are manual focus lenses.
Now I will say up front that these quick test shots are nothing special. I am still doing my review which will have better images. This is just a quickie, posted for those who keep asking me to do a side by side of these two. I only have the Mitakon for a day, so here ya go…
1st up the Nocturnus II at 0.95. I focused critically with magnification. I did this to see which lens was indeed sharper wide open. Click it for larger and to see the real 100% crop.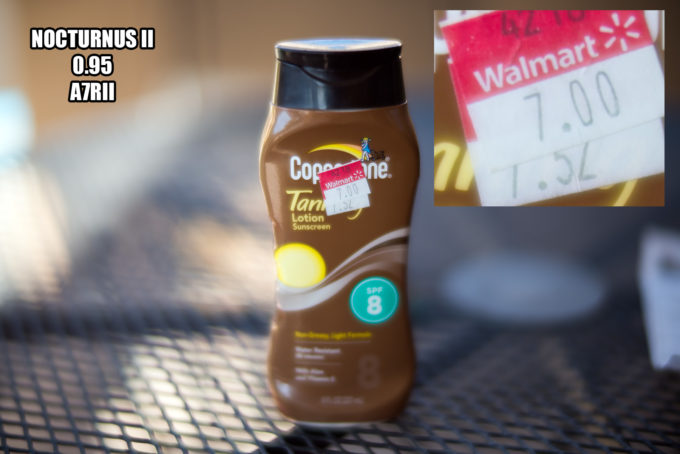 –
Here we have the Mitakon. 0.95 Same as above with critical focus. Click it for larger and true 100% crop.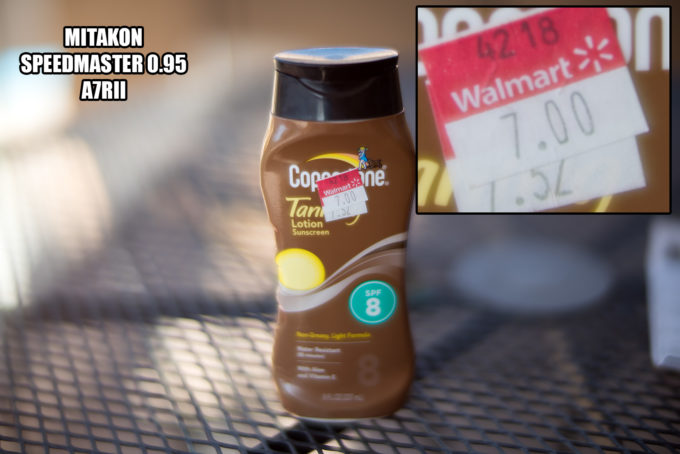 So at first glance, they look just about the same. Almost exact if you just glance at them. Upon closer inspection I do see slightly bolder color from the Nocturnus (look at the red label). These have no PP  – they are just right from the cameras RAW files.
It appears the Nocturnus is ever so slightly sharper wide open but the difference here is negligible. Look at the number 4218. It is sharper with the Nocturnus II. Color is richer with the Nocturnus II. Bokeh? This is where we should see the most difference as the Noct has 15 aperture blades and the Mitakon has 9. So we should have a smoother bokeh from the Nocturnus. But do we? Let's see a shot designed for busy bokeh. I usually take this shot to test the bokeh character of lenses and the sharpness at the same time.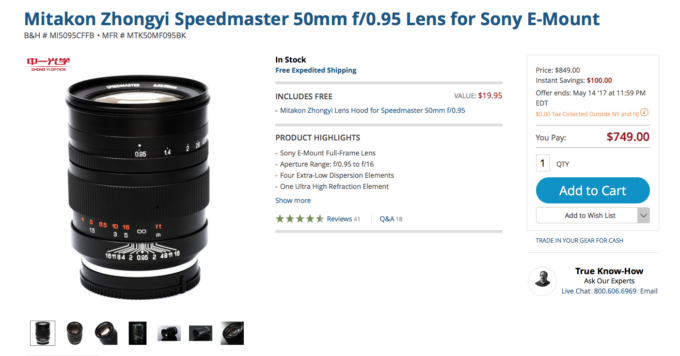 The sharpness of the wall and the bokeh of the trees in the BG. Both shots were at 0.95 and again, while slight, I see better bokeh/smoother bokeh from the Nocturnus II. But man, you do really have to look close to see it. Click them for larger and to see for yourself.
Nocturnus, 0.95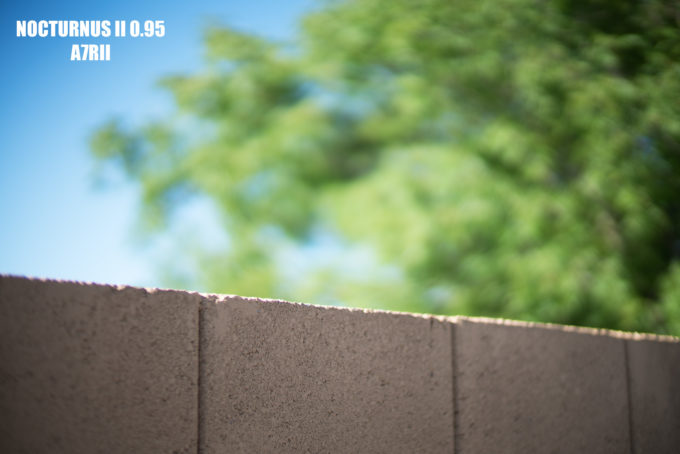 –
Speedmaster 0.95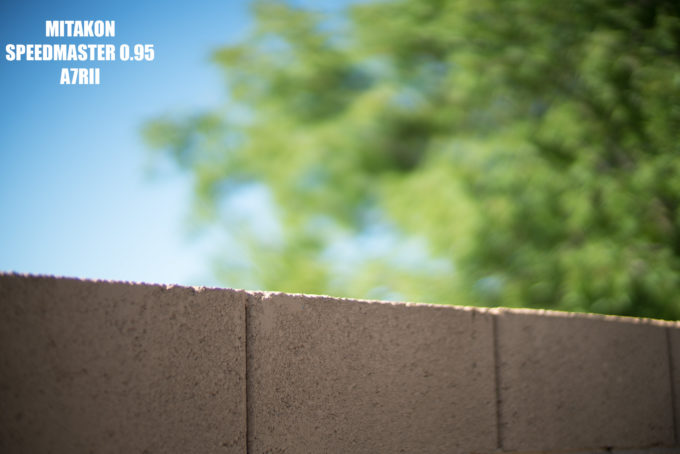 –
So far, for the $2200 difference in the Nocturnus we are seeing a slight sharpness increase and slightly smoother bokeh. In regards to build, the Nocturnus is gorgeous. It truly feels as good as a higher end Leica lens. Something like a Noctilux (nut lighter and smaller) and 50 APO in regards to build quality. In fact, it is one of the best feeling lenses I have had in my hands in a long time. So yes, there is a difference with the Nocturnus in build, and it is made in Germany, or at least "assembled" in Germany.
The Speedmaster has had some QC issues from many reports. Loose barrels, soft glass, etc. I think the Meyer is here to show us that this kind of lens for a Sony can be made better, and it is. But is it worth the extra $2200? Hmmmm. That would depend on how much you value that last few % of quality, and how much money you want to spend and if you want the better looking and made and feeling lens of the two.
Here is one more where I saw a much bigger difference in the sharpness.
CLICK ON THESE TWO. You will see the difference. The Nocturnus is a better lens but they are oh so close.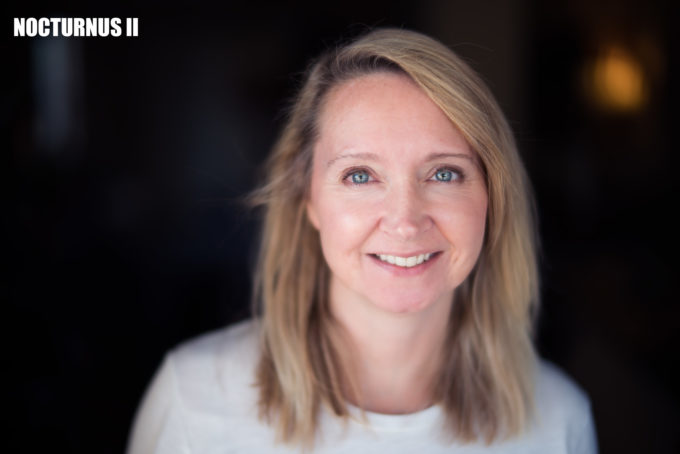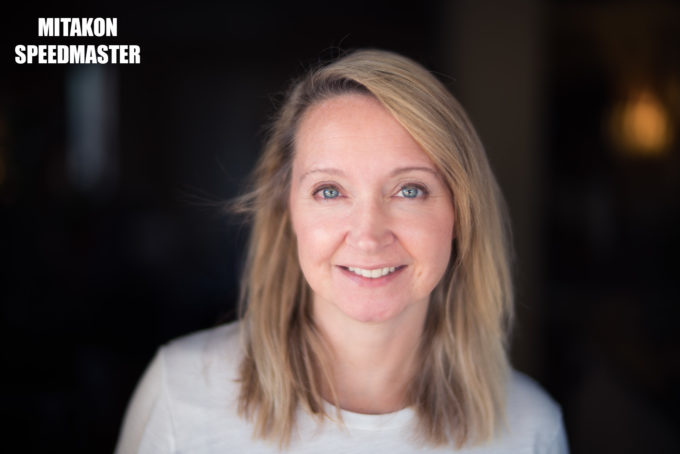 My review of the Nocturnus will be up SOON. Stay tuned.