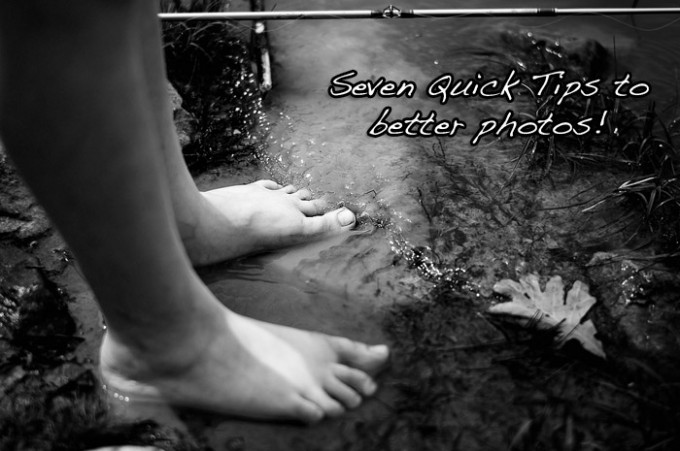 Tips for taking more creative photos, even when you think there are no photos to take!
Ahhh, Sunday Sunday…It's another gloomy, rainy, chilly day here at the Huff house and I have to say it's really bumming me out. The sun was shining a few days ago and it instantly made me  feel better. I woke up yesterday morning and instantly knew it was a crappy day when the house was dark and chilly. That got me to thinking a bit. Could I get any interesting photos around my house? Sure, I could take a drive and shoot in the rain but I figured I would get some silly shots around the house and show how easy it is to capture cool images no matter where you are.
I'll also go over some tips for those new to photography that may or may not help you in your photographic journey as well as include some older images to help explain my points 🙂
As a matter of fact, I get quite a few e-mails from newbies to photography and while I am not a teacher, I can give some tips that may change the way you go about getting those snapshots and photos. Today I will talk a bit about how to take pictures of almost anything but make them look cool. Yep, you can take an image of an everyday subject and get pretty unique results by playing with the light, color, depth of field and angle. Again, this is for the newbies who read this blog. I know you guys are always asking for tips, so here are a seven easy ones that you can mess around with, even on a rainy day in your own house!
#1 – Try a different angle…
I remember when I started getting into photography as a kid. I would center everything in the frame and get directly in front of it. I had no idea I could improve my shot by moving to the side, getting closer, moving my subject to better light. It was all so "Point & Shoot". One thing that can really make an improvement in a photo is shooting from a unique angle. When you approach your subject, no matter what it may be, walk around it and study it for a moment. Picture in your head what the image would look like form every angle. Side to side, up and down. This is something you can experiment with around the house just by finding something to shoot and then trying to shoot it from different angles.
I did just that this morning. I attached the old 1940's Leica 50 Summitar to my M9 and wandered around the house. The first thing I saw was our cat sitting on the window. I set the lens to F2 and the ISO to Auto and took my 1st shot of the day, but I already knew that this was the angle I wanted.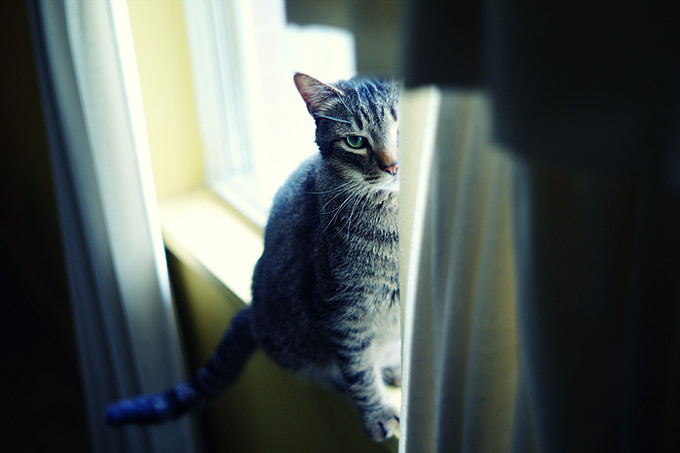 Notice I did not go for the typical straight on angle. Instead of sitting in front of the window and snapping down on the cat I moved to the side to where her head would be sort of "peeking out" from the curtain. I knew the depth of field was somewhat shallow so I envisioned the curtain in the foreground and background a but blurred. When I saw the image on the LCD it came out exactly like I saw it in my head!
I then sat down at my mac and opened up the JPEG from my SD card. I applied a Cross Process filter in Color Efex Pro and resized to fit here. I like the way this came out (and have to say that the 50 summitar is such an incredible lens on the M9) Gentle, creamy, and classic.
Here is another angle which is OK but it is not as powerful as the first IMO. You can see how changing your angles can improve (or not improve) a photo. I left my cat alone and wandered outside to see if I could grab a shot of her from outside.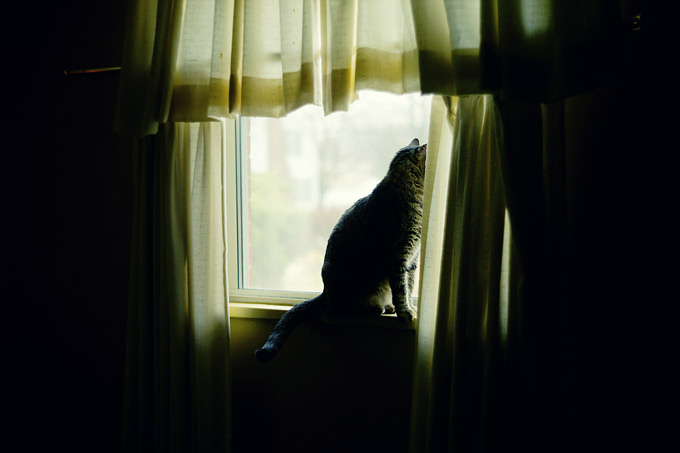 #2 – Composition…think differently
By the time I was able to get outside she was gone! I soon realized she switched windows and now I had this big bush blocking my view. PERFECT! Yes, this was a good thing as it would help me make a more interesting photo. Again, instead of getting close to the window and taking the picture of the cat, I framed in to where the cats head would be visible amongst the chaos of the bushes. See her head? She spotted me of course 🙂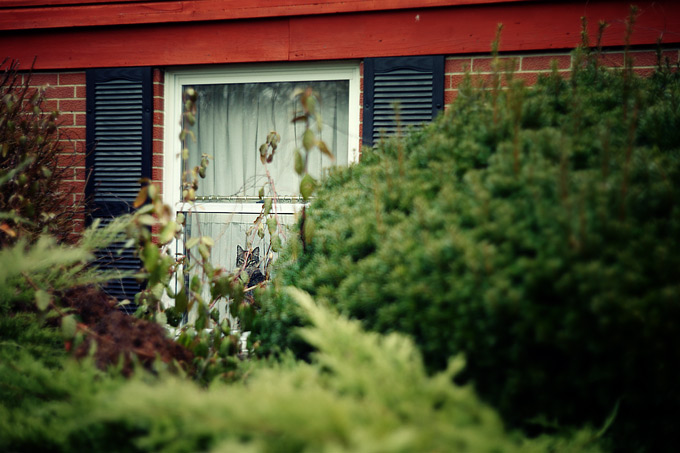 In this shot you have a totally different view of the cat looking out of the window. It's not perfect but it makes for an interesting composition.
#3 – Look for those moments..
It's always good to have a camera with you, especially if you are getting into photography, learning photography, or even just a photo nut like me. You never know when a "moment" will happen. I am not talking about a "decisive moment" that may disappear within seconds but rather a moment that is just "there" and I am sure you have seen these kinds of moments, and usually when you DO NOT have a camera with you.
As I walked around the  house, inside and out I noticed my son who was eagerly awaiting for UPS to arrive with a package he was expecting. He looked worried and asked if UPS ever lost one of my packages. I told him it would arrive by 3 O'oclock and he looked over my way and I snapped. I noticed three things when I looked at this image on my Imac screen. #1 Wow, he is getting older. #2 Wow, I am getting older..and #3 I'm glad I took this shot. It was not posed like the similar one of my wife in my Leica 24 Elmarit review (see it here) but a legitimate moment of him worrying and waiting. This one was shot with the Pentax K7 and kit zoom.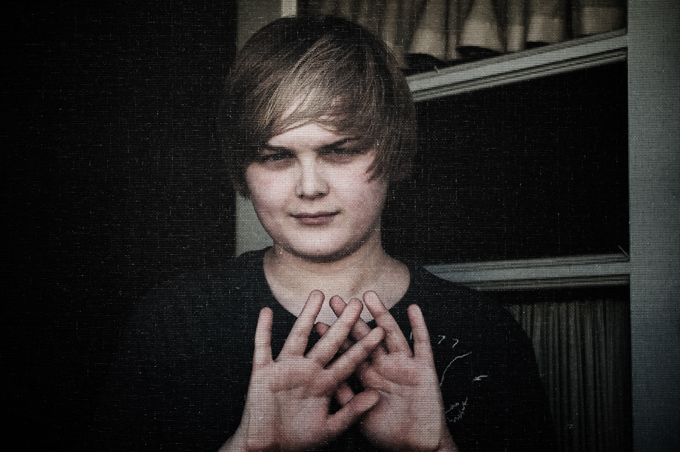 The next image was not from yesterday or from around my house but it is an interesting image. While out shooting at the old burned house the other day there was this cat that wandered out from the door. It appeared she had made the burnt shell her home and she came out to greet us. I lifted the camera, which was an M9 and 35 Summilux ASPH, and shot! I squatted down for this one to get closer to the cats level and notice how I framed the shot. I wanted to focus on the cat, but also show the surroundings of where she came from. I did not want to just stand up, center the cat and shoot. I wanted to include the area in front, behind and to the side of her. As she walked up to us crying I felt bad but I already took in my share of cats last year (two of them is enough for me). This was a moment that I am glad to have captured.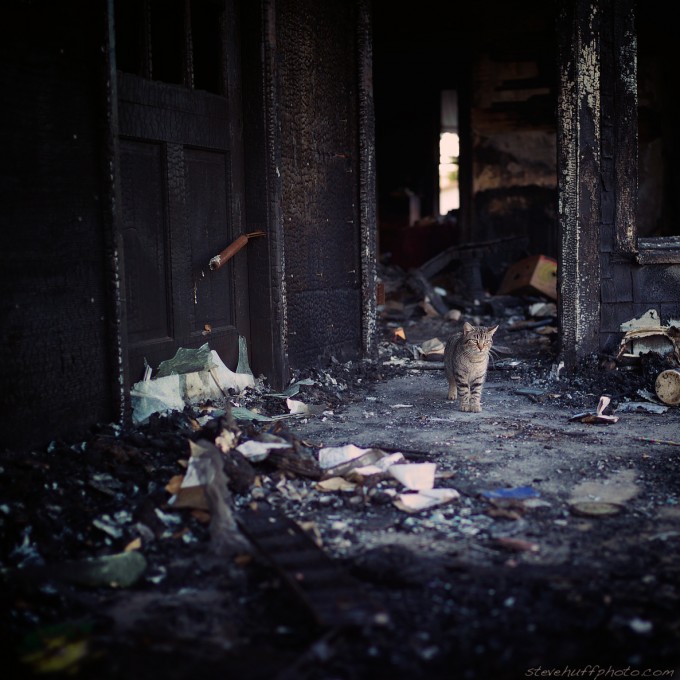 and of course, for those decisive moments always having a camera with you really helps 🙂 The image below was caught with a Nikon D2h quite a few years ago.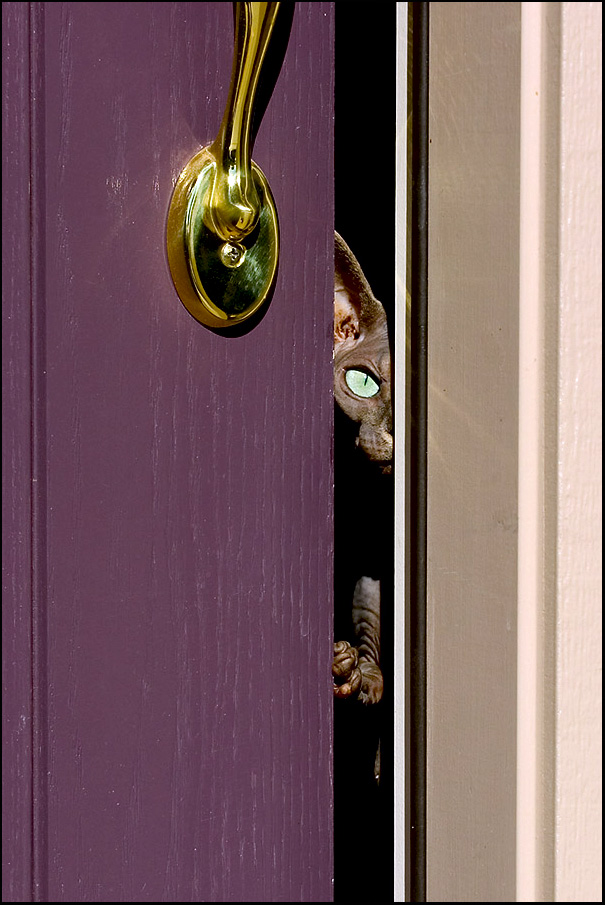 This one was fired off on my M9 with the gorgeous 0.95 Noctilux attached: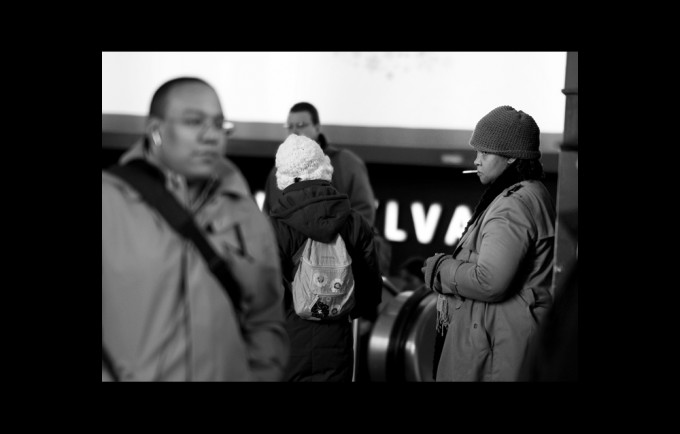 #4 – Depth of Field to Isolate Your Subject
As I was wandering around my house I saw this bush that had one or two red berries in it. My goal was to get the red berry in focus and sharp while the rest of the bushed would be a wild blur. This image would never work if it were shot at F8 as everything would be in focus and the berry would not stick out. No, this is not an award winning photo but it does show how you can use shallow depth of field to isolate and bring out the main subject, and that is why I took this shot. In this case it was the berry. I shot this at F2, which is wide open on the 50 Summitar and the Leica M9.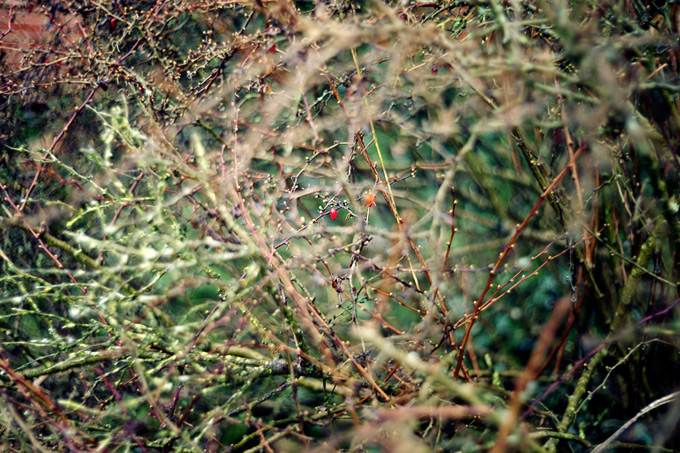 Another example. I focused on the chain at F2 to make it stand out from the background, which is rendered as a smooth blur due to the F2 aperture.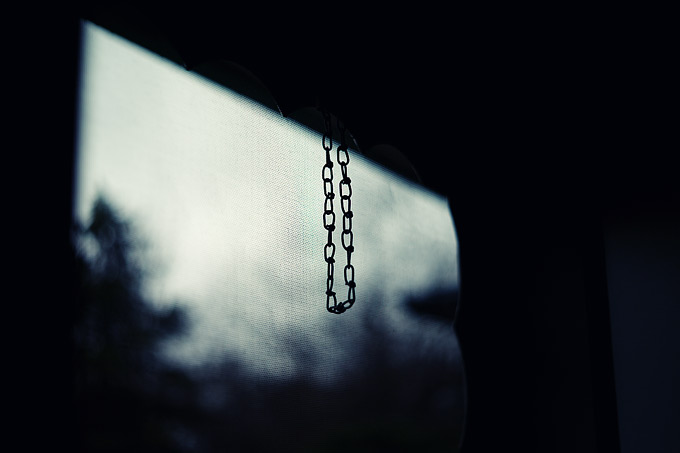 At 1.4, even with a 35mm lens the amount of background blur you can achieve is pretty amazing! The image below was shot with the 35 Summilux ASPH on a Leica M9.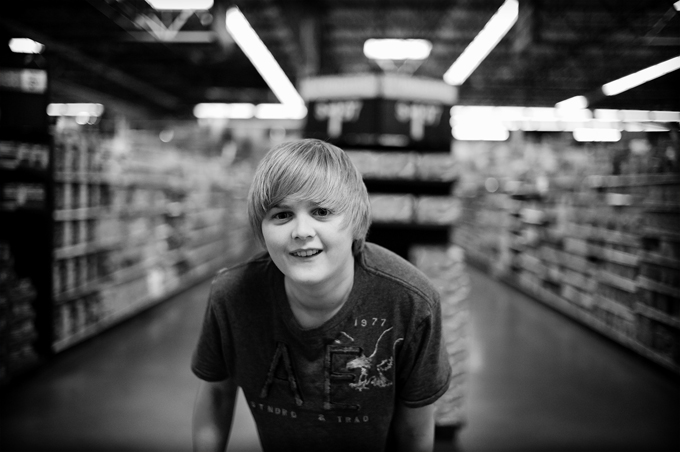 #5 – Don't be afraid of blur or noise
I sometimes set my M9 to ISO 2500 and shoot in B&W JPEG (for fun shots, not serious) just to see what kind of results I can get. High ISO can yield nice results sometimes and a perfect photo is not always the most desirable photo. Even when the image is slightly out of focus, if a moment was caught then it really doesn't matter. Now I am not talking about pro shoots or jobs, but personal shots like the ones below…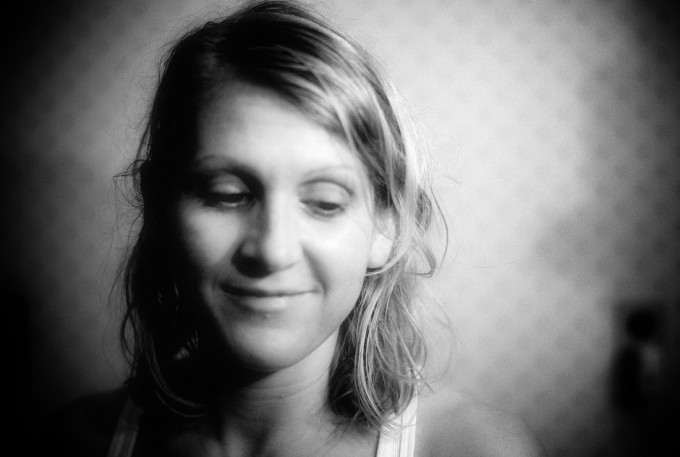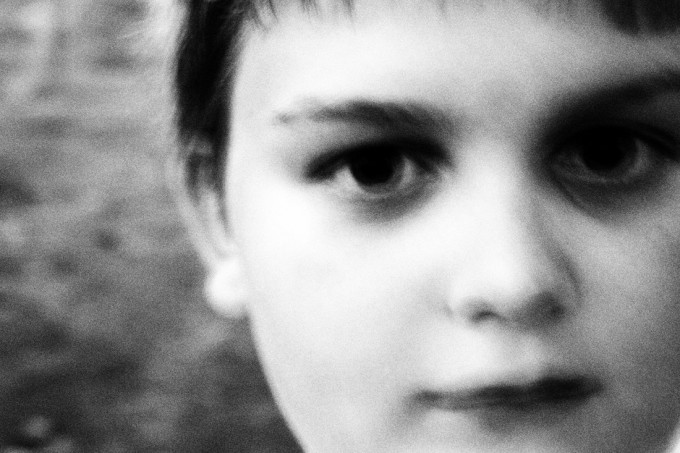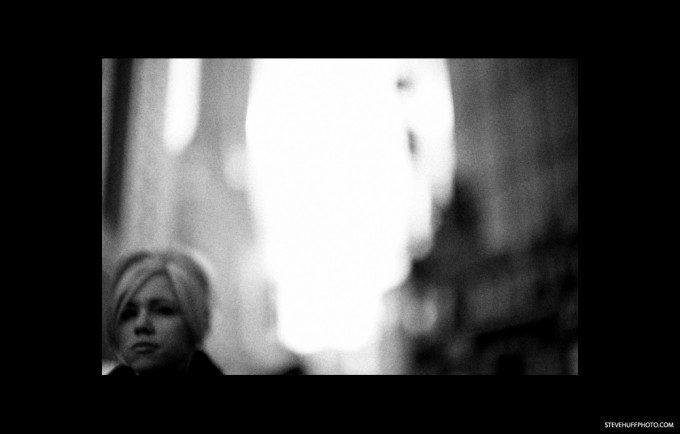 #6 – Get in close….
You can get some dramatic shots by getting in close to your subject. I am not talking macro, but getting in close (not always easy on a Leica M). The image below of the mating butterflies was shot with a Leica D-Lux 4 which is awesome in many ways due to its versatility.
The second shot was actually taken a few years ago in my house with an Olympus E-3 and 50 macro.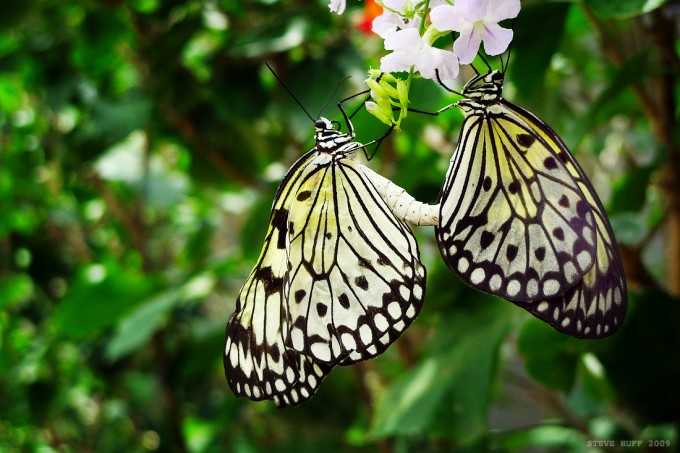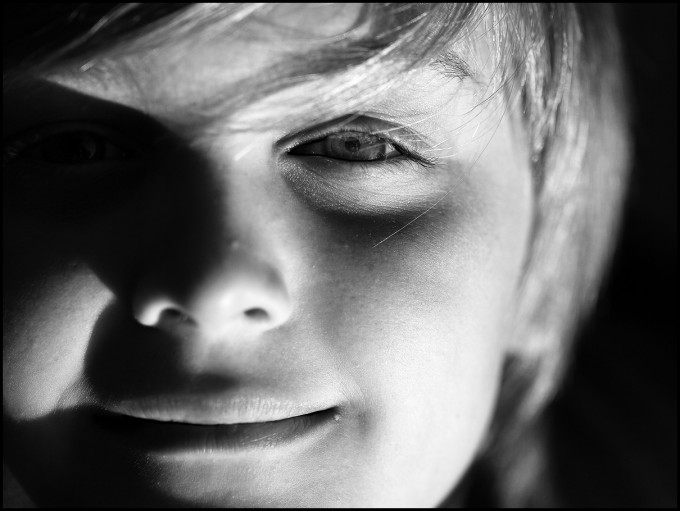 #7 – Experiment with Everything!
Finally, when shooting experiment with anything and everything! You may end up with images that you really enjoy!
Do not be afraid to think outside of the box! This is not your typical bird shot…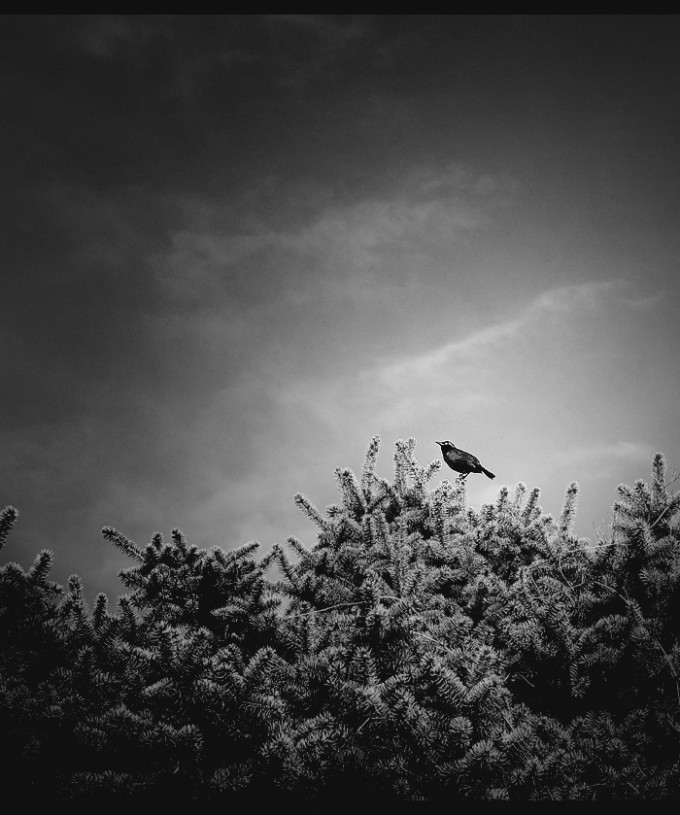 or dog shot…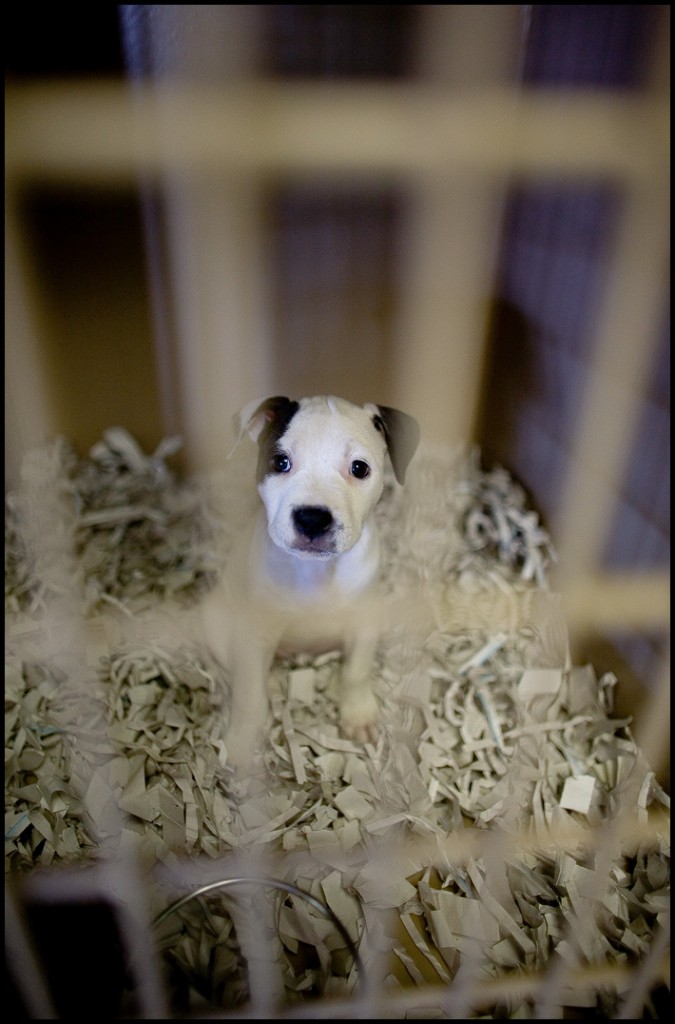 Be brave…While this guy does not look too thrilled that I am taking his picture, he smiled and waved his hand after I took it…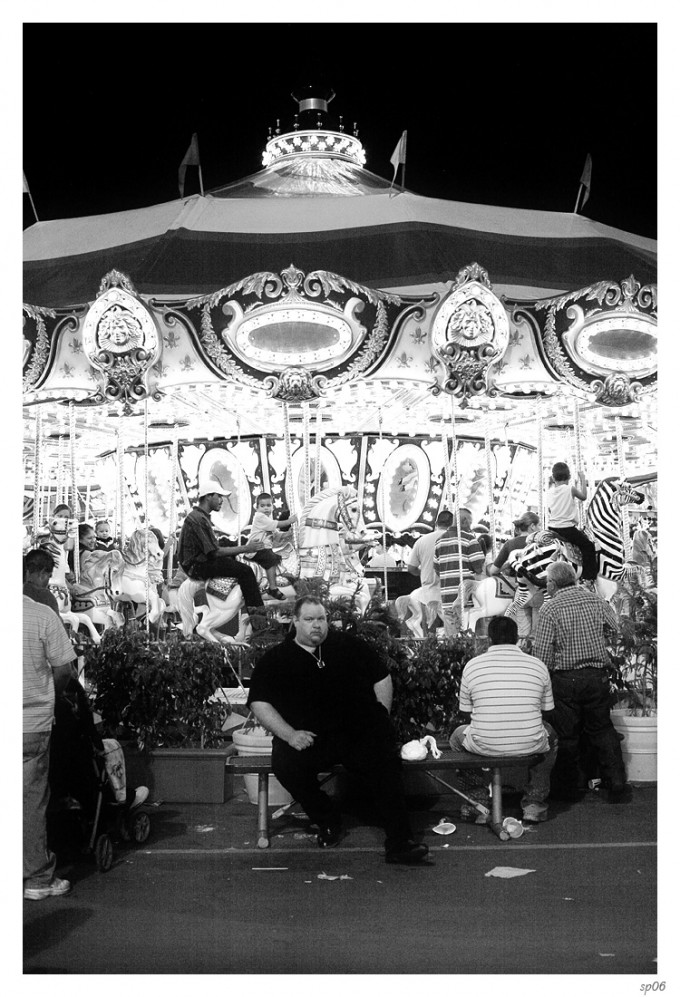 Sometimes finding a cool subject is as easy as looking down at someones feet 🙂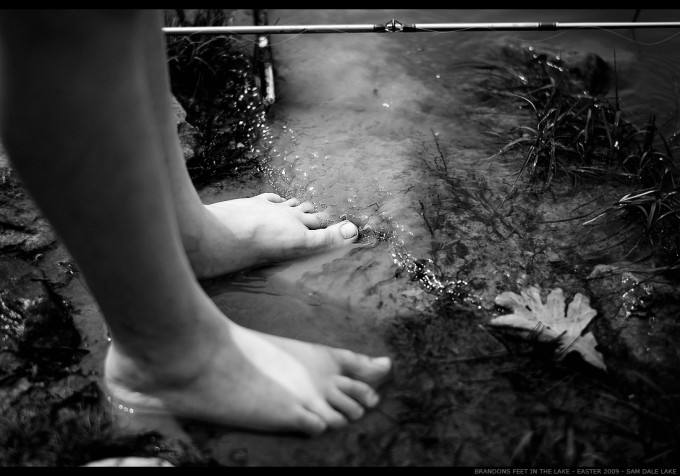 So there you have it! Seven quick tips to help motivate you and boost your creativity! If you are just getting into photography then the best advice is to take your camera everywhere and shoot, shoot, shoot! Also, have fun with it. I know I do 🙂
HELP SUPPORT THIS SITE TO KEEP IT GOING AND GROWING!
Remember, anytime you follow my links here and buy from B&H or AMAZON,
this helps to keep my site going. If it was not for these links, there would be no way to fund this site, so I thank you in advance if you visit these links. I thank you more if you make a purchase! I have nifty search bars at the upper right of each page so you easily search for something at either store! I currently spend 14 hours a day working on this site and the only way that I can pay for it is with your help, so thank you!
If you enjoyed this article/review, feel free to leave a comment at the bottom of this page and also be sure to join me on twitteror facebook! Also, you can subscribe to my feed at my subscribe page HERE and read these posts in your browser or news reader!  Thanks so much for visiting my site!
[ad#Adsense Blog Sq Embed Image]