There is no "I" in Team
by John Tuckey
Team Efforts
I wouldn't advise anyone to overload a shoot with unnecessary bodies. The fewer people cluttering your space, the better. The less people to organise the better. It's an absolute if you're trying to create a sense of intimacy or intrigue and a simple practicality when you're working to a budget or a tight time scale as most of us are. But 'one man and his lens' is not always enough – indeed, modern professional work is hardly ever created so. It's a creative collaboration between the photographer, an art director, a stylist, a make up artist, a hair stylist, a lighting technician and possibly a set dresser. That amazing image in magazine 'X' is usually the result of a tight team who have a good working dynamic – not 'one man and his lens'.
If you're thinking about crossing this river and working your shots with a team it can be daunting at first. My advice is to keep it simple and pick your team carefully, don't waste your resources and know who you can and can't live without. I get my moments, but I'm still no pro – so I won't worry about an assistant until i try a complicated location set-up. And a stylist isn't even on my list unless I get involved in a commercial fashion shoot and the client specifically requests one – and even then they will probably be chosen by the art director.
So I'd suggest that for an amateur or hobbyist, the bodies to make sure you have covered on a model orientated shoot are the make up artist and the hair stylist. Sometimes the model can cover this off herself, but indispensable doesn't even come close to describing the best I've worked with. And without even thinking I can give you three very good reasons why they're always worth stretching the budget for.
Transformation
A skilled makeup artist can simply transform a face. Try these two of Emily, one with 'normal' self done makeup and the Next from a Make Up artist.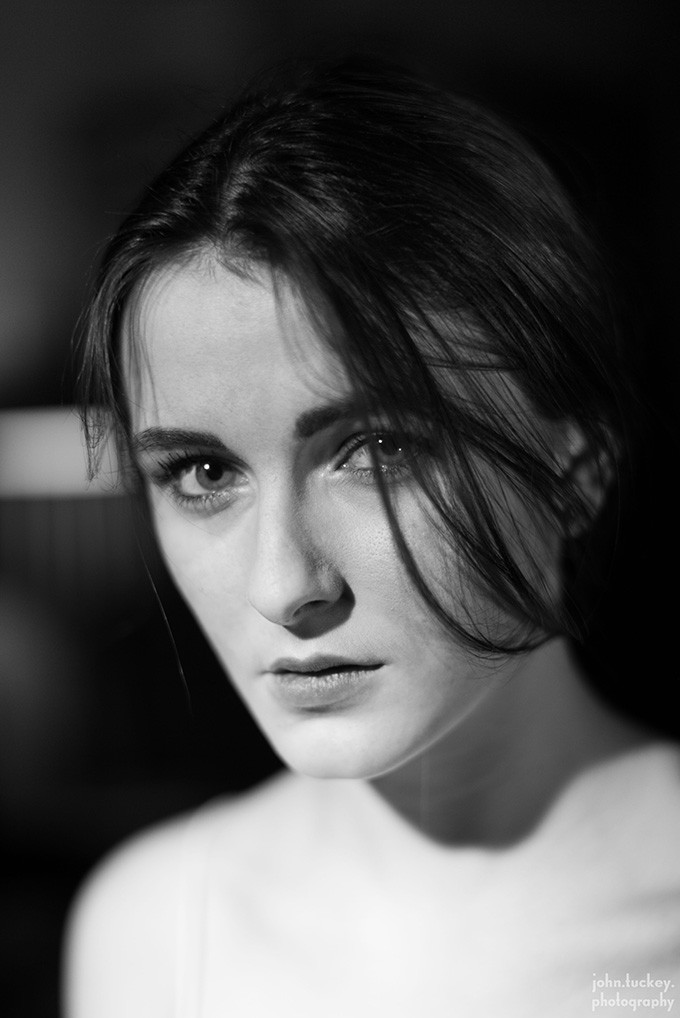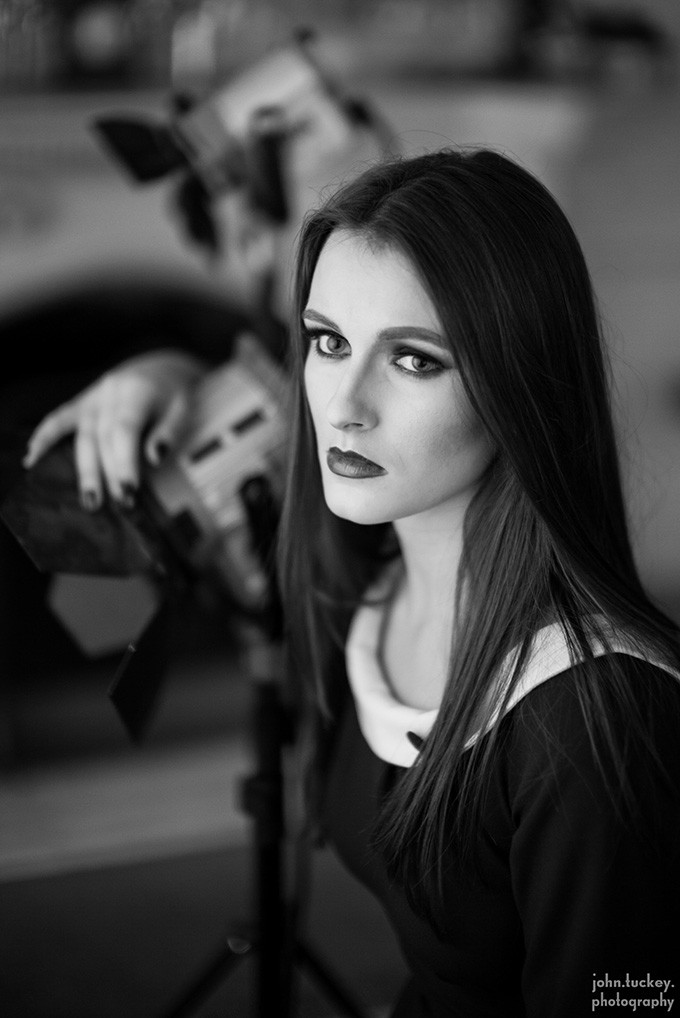 The Devil is in the Detail
Much of my work revolves around vintage themes. Having the right make up or a particular hair style makes the world of difference. In these portraits of Olivia, the lighting may well have achieved the look on its own, but the work of the hair stylist in those thirties style fingerwaves added the polish – making the vintage feel of the final image effortless and complete.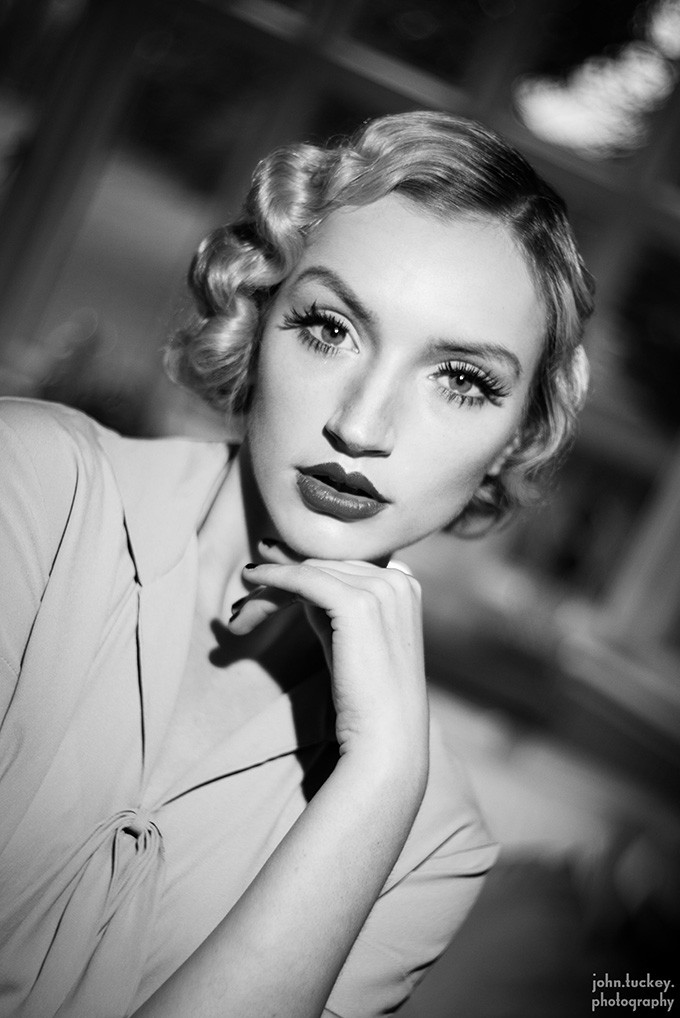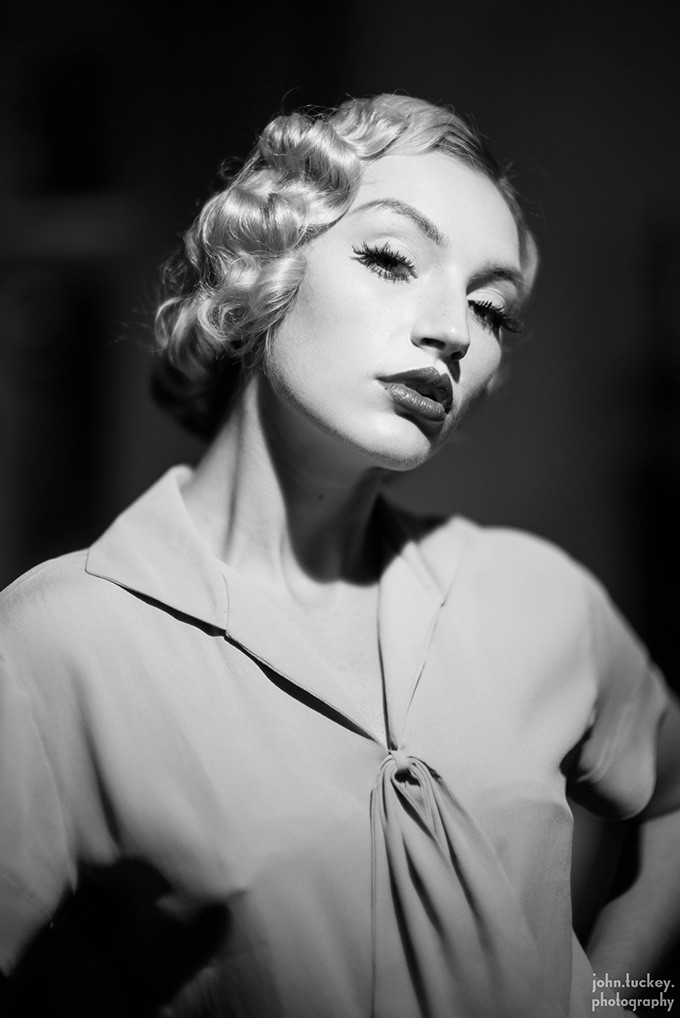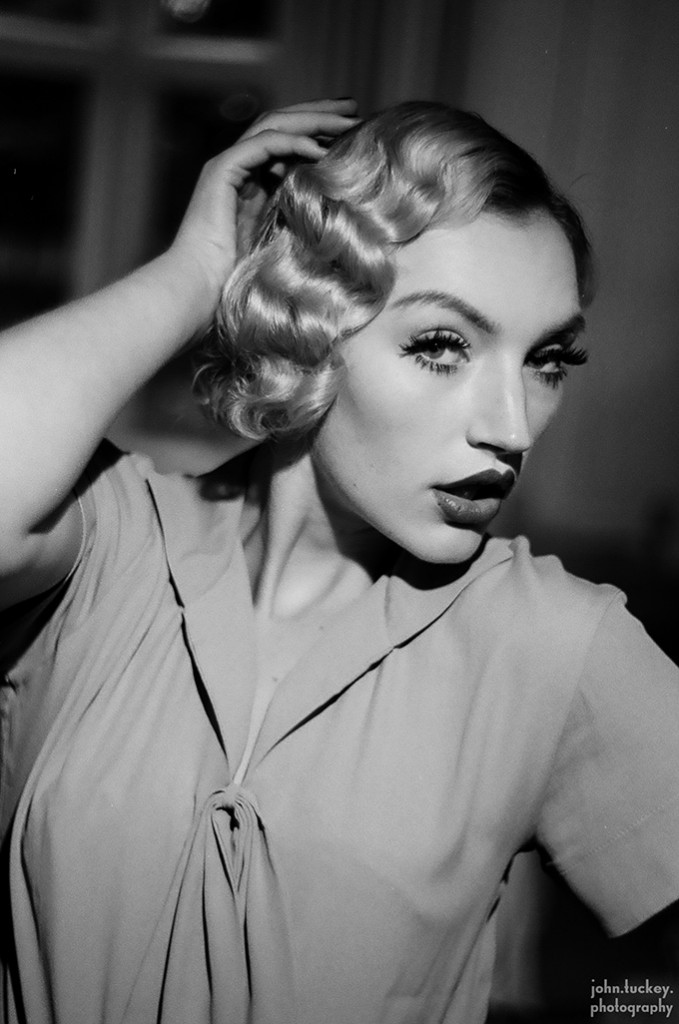 Tricks, Shortcuts and FX
These Lonsdale shots aren't just about beauty and boxing, but also strength, character and control. The make up artist on this shoot pulled the FX off with ease: Jammy the model was engaged with the concept and we got some great shots as a result.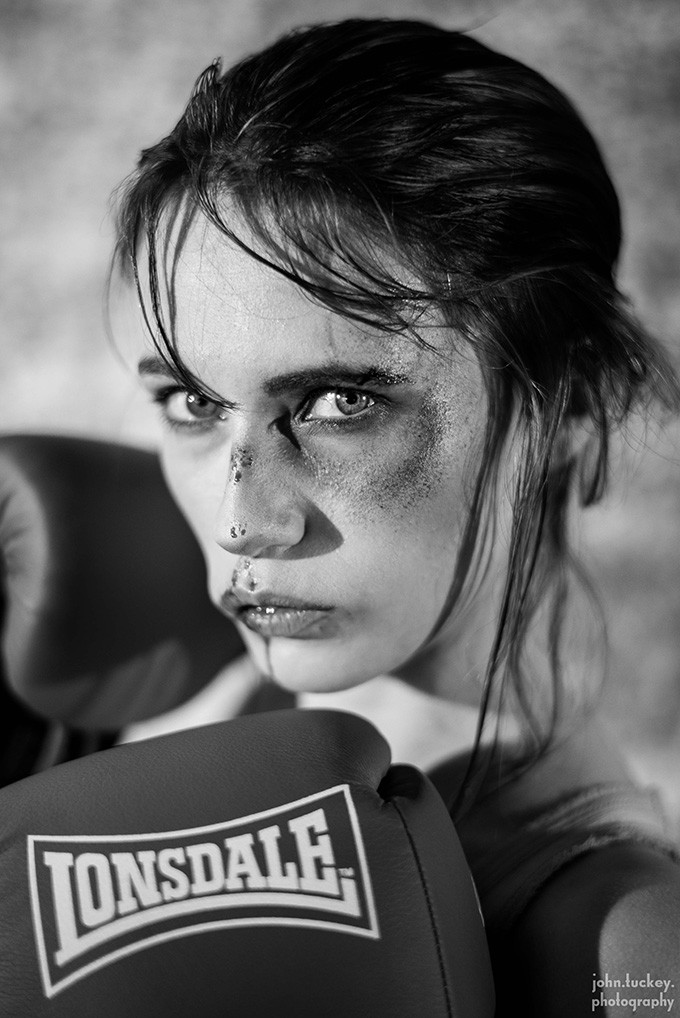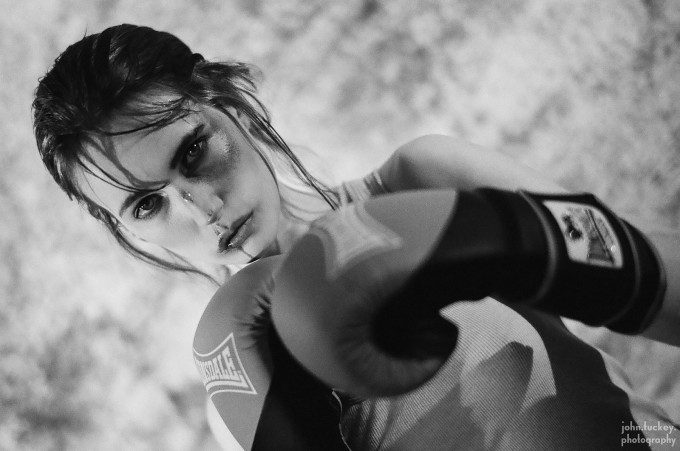 Saving Time in Post
Doesn't digital mean make up artists are a waste of money? If you don't think of the hours you'll spend in post-production as money, then I'll grant you that a hair or make up artist might not be your best use of budget. But I'd rather get it right for real on the day and trade that time in front of a screen for more time with a camera thanks – a good MUA allows that.
If you are interested in my images or my workshops you can follow me on facebook at http://www.facebook/jrtvintage, on twitter where I'm @jrtvintage, at my own site at http://john.tuckey.photography or on my gallery page at Saatchi Art http://www.saatchiart.com/jrtvintage
Credits:
Models: Emily, Olivia Harriett, and Jammy Lou
http://purpleport.com/portfolio/oliviaharriet/
http://purpleport.com/portfolio/raspberryjam/
Emily and Jammys Make Up: James Minahan
https://www.facebook.com/pages/James-Minahan-Makeup-artist/482722908502345?pnref=lhc
Olivia's Hair: Le Keux Salon
http://www.lekeuxvintagesalon.co.uk/
Best regards
John Tuckey