Someone e-mailed this to me today. It appears NCPS, one of the largest and most popular labs to send your film to for processing and scanning is in need of help! Check out their HELP WANTED ad on San Diego Craigslist.
I wonder if sites like this one who are re-descovering film and talking about it are helping this little "resurgence". B&H Photo tells me film sales are way up, NCPS needs people to scan images for them, and Leica tells me the MP is a hot seller right now and they are backordered (but then again, what ARENT they backordered on?). It appears that more and more people are shooting film which is SUPER COOL. I have spoken with teenagers who are wanting film cameras and even my son, who loves his Nikon D3000 dearly wants a Leica M3 for Christmas this year.
IMO, a 35mm film camera with Leica glass and good metering can easily surpass even a Leica M9 for richness, color, and feeling. If you would have asked me this a few months ago I would have said NO WAY IN HELL that a frame of 35mm film could pump out a nicer image than the M9, but it can if it is done correctly. I have seen some pro high res scans from friends and my jaw dropped. Not just with the color but all of the tonal gradations of that color that come through with film. Amazing. I have yet to see any digital file beat some of the scans I have seen.
Also, I have yet to get my own "pro" scans done so I am not talking about the silly snapshots of mine that have been posted so far, but soon I will have some real scans and I will share my results. I also plan on doing a comparison in the next few weeks by taking the same exact images with the same exact lenses with the Leica MP and the Leica M9. I will have the film, which will be print and slide film, pro scanned at high res for the test. Tripods will be used and I will shoot the M9 in RAW and process for best results possible. I will also have the best comparisons PRINTED at 20X30 and share the results.
I am curious to see the results myself. Sure, the M9 wins every time on instant gratification, instant feedback, and convenience but this will be a test to judge the "ultimate image quality" by two of the best 35mm format cameras in existence (IMO). The M9 may win with the print as its 18MP are incredible for large printing.
For my uses, my thoughts are to shoot the M9 and MP and to choose the one I want depending on the situation. The MP for the more "special" moments and the M9 for those times where I want the convenience of digital. Street shooting in NYC? I would shoot both but would expect the MP to give me the more pleasing results with some B&W loaded. A paid job? I would shoot BOTH.
I think there are a bunch of people saying "HEY! You mean I can buy a film camera for $100 and get nicer quality than my $1000 digital?"  Even my local Wal Mart is sold out of film today. The drug store that scans my film says they have been getting quite a bit of film in recently. It goes on and on.
It's happening but let's see how far it goes. Even looking at buy/sell forums I am seeing WANTED ads for MP's, M6's and film scanners. Pretty crazy! Maybe it's just a phase, but maybe it will grow bigger.
Yes, film is making a little bit of a comeback at this very moment. In reality a good film camera with a good lens can indeed beat a top end digital file for presence, feeling, soul and capturing a moment. For things like portraits, street shooting, and even landscapes I think film still rules. With crappy drug store processing and scans digital has the edge but if you use a good lab or take the time to do your own (B&W) it's pretty incredible.
So, now that I made another pro film rant let me write about a few things I dislike about my Leica film experiences…
When shooting film only I miss being able to switch my ISO on the fly. I was shooting at a table at dinner the other night and I had ISO 400 film loaded. Wasn't fast enough and if I did have 800 speed the grain would have been pretty excessive. A friend shot his M9 at ISO 1000-2000 and his files look smooth and noise free. Mine were not usable due to a red cast and motion blur. Which leads me to the next…
White Balance. On a digital you can change the white balance to adjust to the lighting. With film you will most likely be using a "daylight" film which means that if you shoot in anything other than daylight your images will have a cast to them. Mine were a strong red.
On my MP the max shutter speed is 1000. In sunlight that means no F2 or even F2.8. Most shots are at F8-F11 and then the magic of the lens is gone. It is my opinion that Leica lenses give their special look and "glow" when wide open, so unless you have an ND filter for your lenses you miss out on shooting at F1.4 or F2. Due to the cloth shutter the film M's top out at 1/1000, but then again my wife's Contax T2 has a max of 1/500. I guess it all depends on what kind of look you want, but if its shallow DOF then you need ND filters. Not a problem, just more of an inconvenience  to attach and remove them if you are not carrying a bag.
I also hate when labs scratch your negs. Negatives are pretty fragile so with important shots I never have my negs cut. I have the lab put them back in the film canister in a roll. When I scan I cut them myself, using gloves. For silly snapshots I usually do not take as much care because once they are scanned by the lab chances are I won't mess with those negs again. So yea, negatives need to be stored but I guess its better than having to keep 4-5 hard drives running with multiple backups of your digital files. I had a HD crash once and I lost 3000 images. I did NOT have a backup.
Even with this list of things I dislike about film I think "film is forever". I have said it before but it is TANGIBLE. It's REAL. It's a part of our HISTORY. I have seen so many amazing film images recently that it has made a huge believer out of me. My camera kit will now consist of an MP and M9 as well as the Contax T2 for my wife. It's all I need. Now, if I can just stop buying and selling lenses I would be set 🙂 But even with my love for film, I still adore the M9 and feel it is a "must" for my kit.
Now, how about some more film images? Again, just el-cheapo, el-crap-o drug store scans here of family snapshots so nothing fantastic. I felt like this article had too many words and no images so I have to post something! Isn't that what photography is all about? Going out and making memories AND having fun in the process. You gotta love it!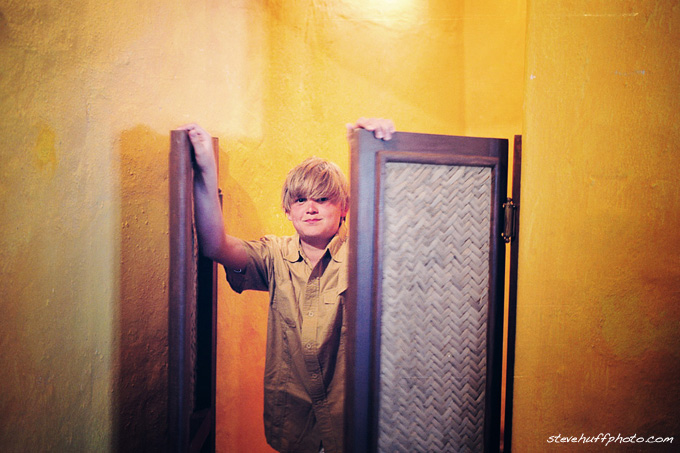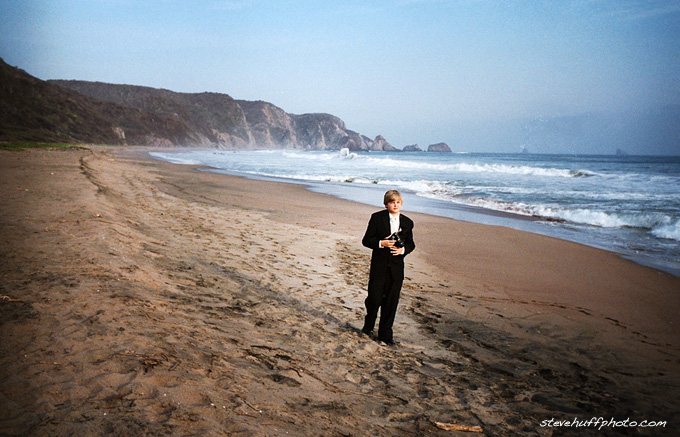 PS – Check back later today for something about the Apple Ipad!