TGIF! It's Friday and no film was developed  today for me so NO Friday film BUT here is a Daily Inspiration shot on film from Stefano Mattia and this was his first self-developed roll of B&W! Congrats Stefano, great shot!
From Stefano: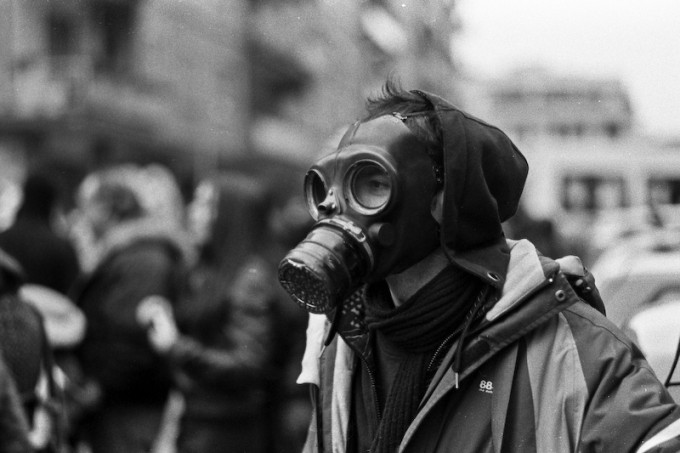 "Hi Steve,
today I'm sending you a picture which is from my very first self-developed black and white roll. I'm still surprised I got it right from the beginning!
I just started my venture into DIY black and white development and I'm having a lot of fun making experiment with development process and different film types.
I took this photo during Chinese New Year celebrations in Rome, Italy. I spotted this guy wearing this weird mask and couldn't resist taking a picture of him. The photo turned out looking like a scene from one of those catastrophic movies.
I've used a Pentax MX, Pentax 77mm f1.8 Limited lens and Ilford HP5 Plus.
I've got more photos on my website: http://www.stefanomattia.it and on my blog: http://blog.stefanomattia.it
Thanks for your time and keep up the good work on your blog!
Kind regards,
Stefano"