Here is another fine article by Ashwin Rao and this time he is writing about his thoughts on the lens that had me drawing up plans to rob a bank just to fund one for myself (just kidding of course). The Leica Noctilux f/0.95 is a masterpiece but it's not for everyone, and is one of those specialty "dream" lenses for most. So thank's Ashwin for this great read.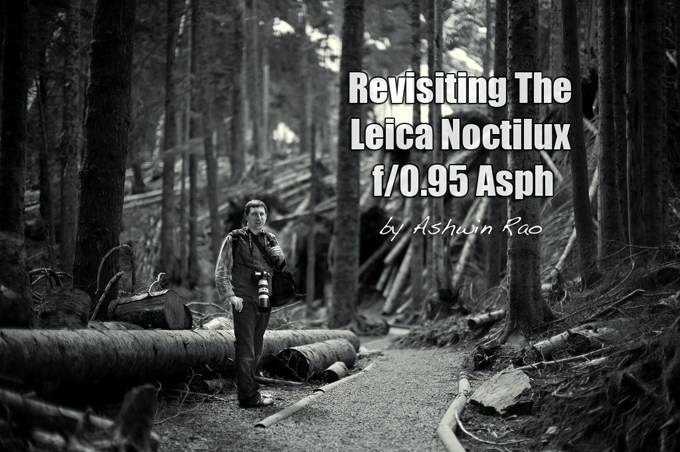 Revisiting the Noctilux 50 mm f/0.95 asph
By Ashwin Rao
Hi, fellow Steve Huff readers! It's Ashwin, back after a rather long hiatus, to bring you my perspective on Leica's most specialized and extravagent lens, the nearly $11,000 Leica Noctilucx 50 mm f/0.95 asph. Steve got to play with this lens for a trip to New York a few months back, and what he came back with were some truly magnificent shots. Prior to reading his article, to be honest, I had no interest in owning this lens. After all, I already owned the Leica Noctilux 50 mm f/1.0 at that point, and many, myself included, have waxed poetic about the unique rendering of this lens. I couldn't see myself justifying spending $11K of my hard-earned money for a lens that I might not use all that much, one that is big and bulky (weighing in at well over a pound) and could be challenging to use wide open. Furthermore, my experience with the Noctilux f/1, which I used rarely (for uber-low-light work), suggested that my proclivities might lie with smaller lenses.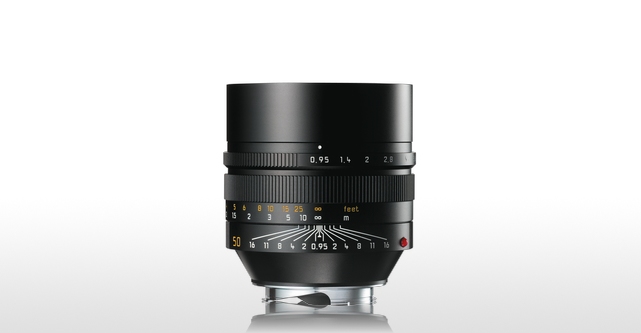 The months passed, and I nearly forgot about the lens until I began to observe the work of a few forum buddies including Kurt Kamka, who's written for Steve before, and a few other close friends in the photographic world. I began to hear stories of individuals who were giving up their entire lens kits to get just this one lens. I began to wonder….should I do the same?
I struggled with the decision over a couple of months, and ultimately decided that you only live once. Now was as opportune a time as any to get the lens. I rationalized that most of my photography lies between focal lengths of 35 mm and 90 mm, where Leica rangefinders truly shine. I also rationalized my kit down to a set of lenses with similar signatures. One of the issues that I have come to recognize is that Leica lenses afford so many different looks. There's the war era look of the early Summars, Sumnmitars, and Summarex lenses. There's the classic look, as demonstrated by the Summilux 50 mm pre-asph,A summilux 35 pre-asph, Noctilux f/1, and Summilux 75 mm f/1.4, which some might even call the Mandler-look.
I decided that I was most often shooting and most comfortable with the modern Leica look, as best represented by lenses such as the 50 mm Summilux Asph, 35 mm Summicron Asph, and 75 mm and 90 mm APO-Summicrons. Adding a new Noctilux f/0.95, from what I saw from others in possession of the lens, would complement this setup with a more modern signature.
So off went my beloved (but infrequently used) Noctilux f/1, Summilux 75 mm f/1.4, and WATE. Having raised enough cash from the sale of these lenses and a few miscellaneous but less costly sales, I contacted Ken Hansen, and 2 days later, the Noctilux 50 mm f/0.95 was in my hands!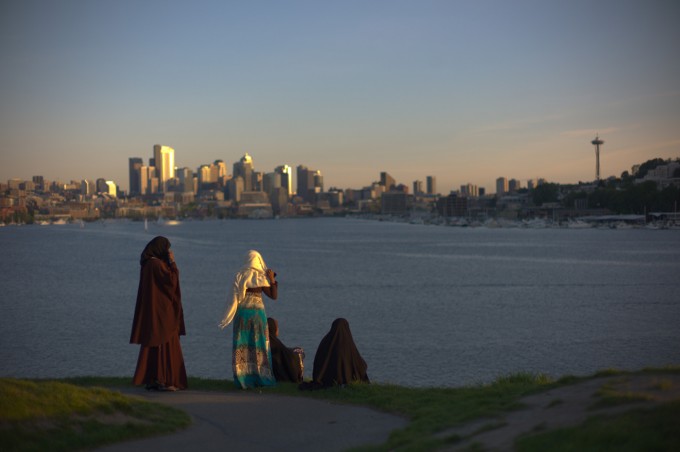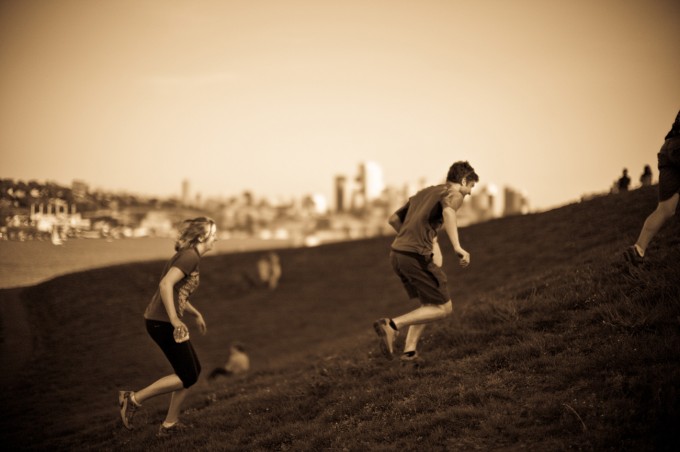 Initial Impressions
Just like Steve, the first thing that I marveled upon, after rapidly opening the wonderfully packaged lens, is how well it is built. The new Noctilux is a BEAST, but it's very well built. It is a dense, compact, bundle of glass and metal, and it lets you know it. It's focusing ring rotates smoothly, and aperture ring has positive clicks but moves effortlessly. The first think I did was mount the Noctilux upon my M9, and surprise, surprise, it balanced extraordinarily well on that camera! I mounted it next upon my Leica MP, and voila, it seemed to balance equally, if not even better, on that camera.
So in summary, despite its size and weight, te Noctilux 50 mm f/0.95 seems to fit like a glove on Leica M bodies. I was thrilled! After slapping on a B+W 60 mm UV MRC filter on the camera to protect that wonderful glass, off I trudged to my first photo stroll with the lens.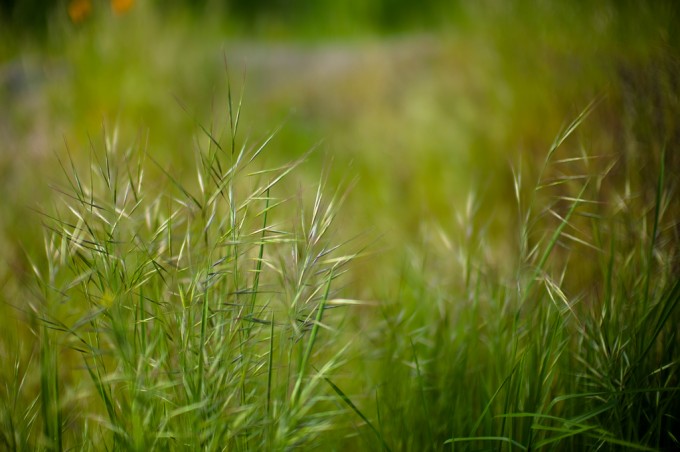 Keep in mind that I live in Seattle, and the days start to get long come April. As I headed off into a sunlit evening at 6 pm for my first photo shoot with the lens, I realized that there was plently of daylight left, and the Noctilux let me know it. I found myself trying to figured out how best to shoot wide open. I stepped this ISO down to "Pull 80" and turned the M9's shutter speed all the way down to 1/4000, and I was still finding that evening light could overexpose my images. As a result, I picked up a lovely B+W 8x ND filter to match the Noctilux (thanks to Kurt Kamka for that advise as well). This ND filter provided me enough light blockage to use the Noctilux in daylight, at a native ISO of 160, wide open, baby! The only issue I have seen at all with using the ND filter is some vignetting, which can be removed simply in light room or Nik software in post-processing….or it can be left there.
Over the past 3 weeks, I have ported the Noctilux everywhere, on hikes into the Cascade Mountains, while wading through city fairs, into darkly lit bars and smoky jazz clubs, and into the light of day, with ND filter on, of course…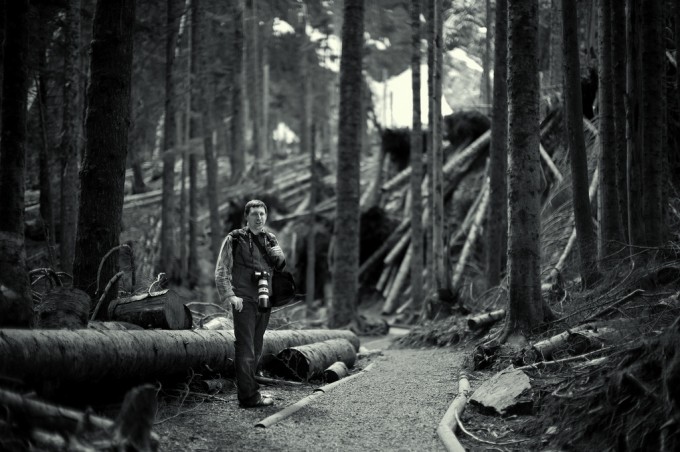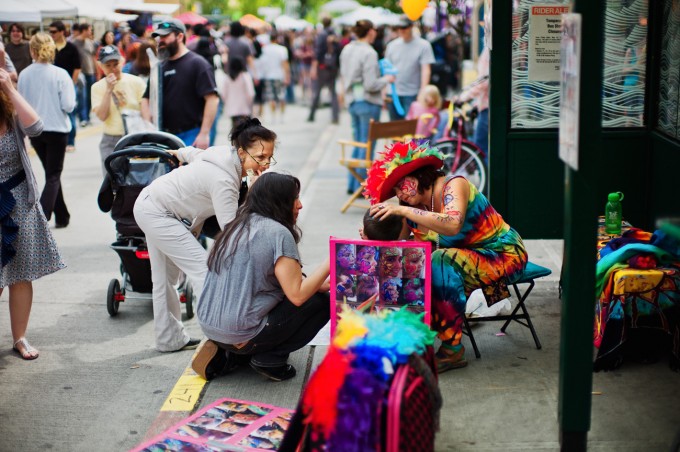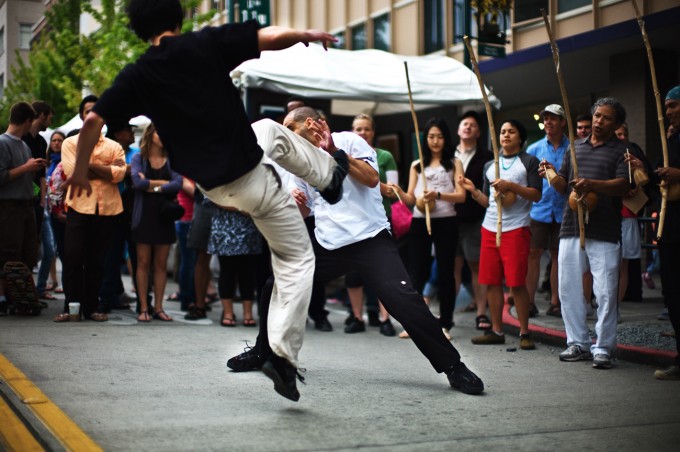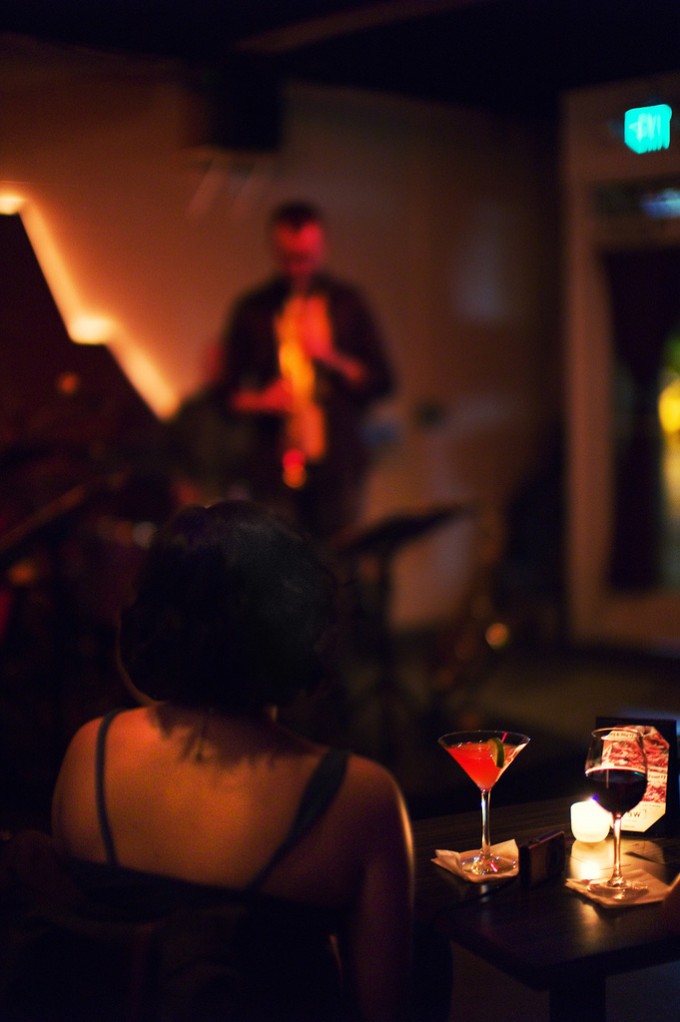 Let me just say, I am in love! I am using this lens FAR more than I used my previous Noctilux. It is so useful. Whereas the old Noctilux has its signature, the Noctilux f/0.95 has a unique signature which is more modern and more true to the image in front of you. In some ways, it can be described as a Summilux 50 mm f/1.4 asph on steroids. It's that good, that sharp, and that well corrected in most cases…The old Noctilux has a beautiful rendering, but what I found is people commenting that the shots that I took with the old Noctilux f/1 were Noctilux shots, not MY shots…hmmm…let me clarify.
To me, the old Noctilux has such a distinct look that it can superimpose its own rendering & signature upon your work. Any Leica guru in the room can pick out a Noct f/1 shot from across the room. For those looking for this signature, they have found a match made in heaven. For me, I discovered that I'd rather have my images look less derived, less "Noct"ish, so to speak. In other words, I wanted to own a lens with fast glass that would expand the bounds of my own creative vision without overlaying a dramatic character trait upon that style. The new Noctilux f/0.95 allows you this flexibility. As a result, I find that it pairs MUCH better with my current kit, which includes a couple APO-Crons, the 50 Summilux Asph, 35 Summilux Asph, and 135 mm Tele-Elmar. All of these lenses maintain that Leica charm, albeit with increased micro-contrast, slightly less "glow" (less aberrations and blooming = less glow). The IQ that I have seen from the M9 and 50 Noctilux f/0.95 rivals medium format film images, to my eye, but of course, this is VERY subjective, and I'll allow each to make their own decision on that.
The Noctilux f/0.95 is a remarkably sharp lens, even when stopped down all of the way. It holds is performance to its closest focusing distance, which sadly remains at 1 meter. Bokeh, as one would expect, is lovely, more modern, and somewhat more geometric than the old Noctilux. An interesting characteristic that I have noted is that the bokeh seems more blurred at the center of an image (at f/0.95) than at the image periphery. TO me, this tends to create images with a more 3D rendering when the Noctilux f/0.95 is used with the M9. I am not sure if this character is due to the microlenses used by the M9's sensor, as I have yet to develop the rolls of film that I have shot with the MP/Noct f/0.95 combo.
Finally, the Noctilux f/0.95 holds up very well when stopped down. I find that it matches the performance of the 50 mm Summilux asph in most regards from f/2.8 onwards.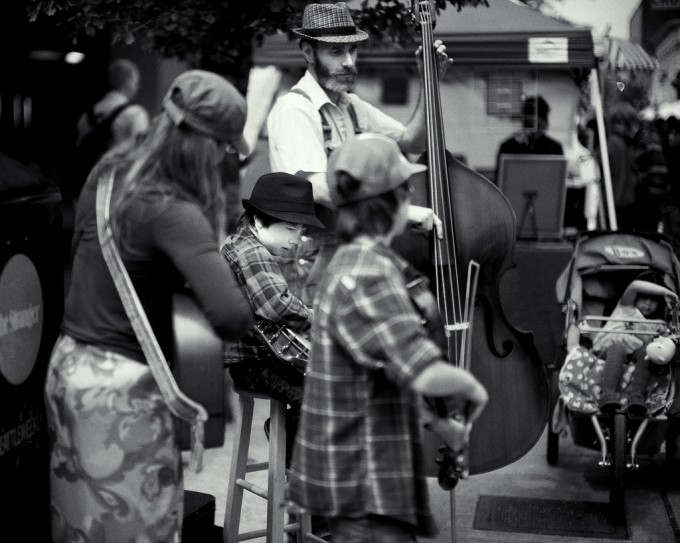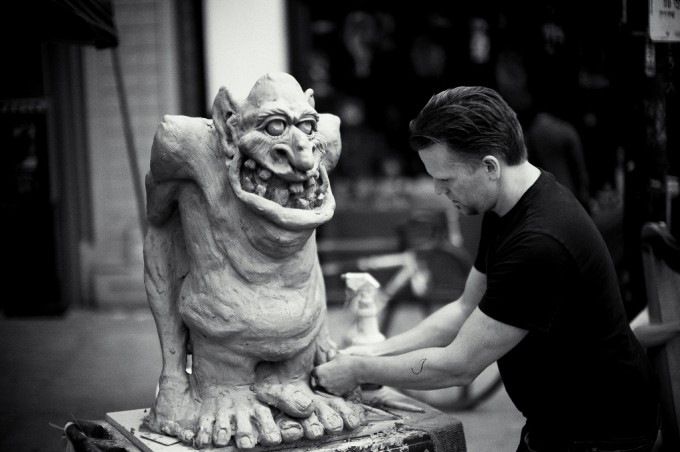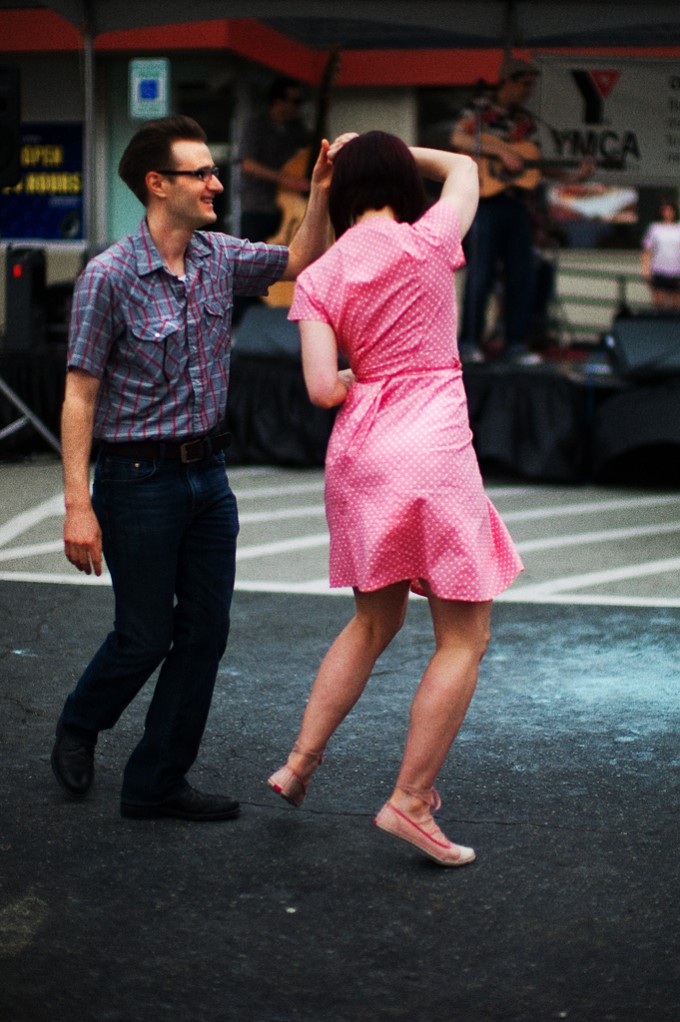 Negatives
As you may see, I am smitten with the new Noctilux f/0.95. I had better be, given what I just spent, right? Hahaha.
But there are some drawbacks, for those who may be considering its purchase:
Purple fringing: I have seen this in several of my shots where there's a very contrasty background with abrupt changes between shadow and highlight (i.e. thing tree branches against a bright sky). This does not seem to happen in every case of such useage, but it is noticeable often enough. I am not knowledgeable enough to know whether this is an inherent issue with the lens' design or rather how the lens and M9's sensor interact. TO me, this is not a big issue, as purple fringing can easily be removed in post-processing in most cases.
Size: It's a big sucker. I have found this to be a non-issue for me, as I have truly enjoyed shooting the lenses and have not developed any hand or arm fatigue when using the lens on the M9 or MP. But for some, size may matter, and I suggest that you try it out prior to spending a lot of cash on this lens
Bokeh. It's lovely….most of the time….there are times, though, when I have come across some geometric bokeh on the M9…I suspect that this has to do with the use of aspherical elements in the lens. The current Noct does not render as smoothly as its f/1 sibling. Further, bokeh seems to be a bit harsher at the edges, with less blurring, than at the center of the image. I'd give it an 4/5 on my bokeh rating scale.
F0.95 is not for the faint of heart. Focal plane thickness is miniscule at that f-stop, so be wary and be prepared for a bit of trial and error with handling focus.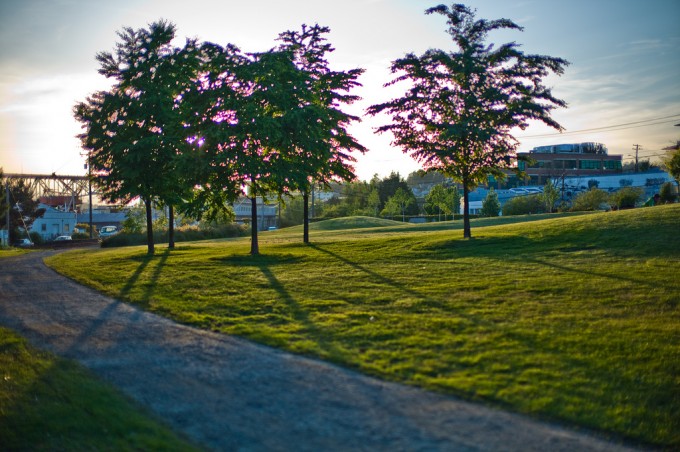 Positives
Dang, if I have a negative section, I gotta list some positives:
Image quality: Honestly, the Noctilux is possibly the sharpest lens that I own. It gives the Summilux 50 mm f/1.4 asph a run for its money. I know that some people hate that term, "sharpness", but this lens has got it. For you pixel peepers out there, there won't be any mushiness to your images, even at f/0.95.
Focal length: 50 mm is exceptionally useful for most uses. For those who don't mind the size of the Noctilux, this easily could be your one lens solution for the Leica M system.
3D look: Hard to explain, but there's something in the way this lens renders transitions between focus and out-of-focus elements that really causes the parts that are in focus (hopefully, your principal subjects) to POP!
Color rendition: This lens is very well color-corrected for color photography
Build: Best built lens by Leica…and that's saying a lot.
Aperture: f/0.95, people. It doesn't get better than that!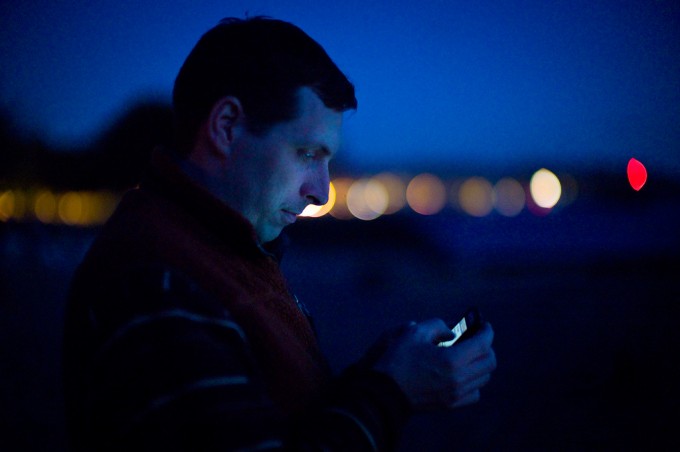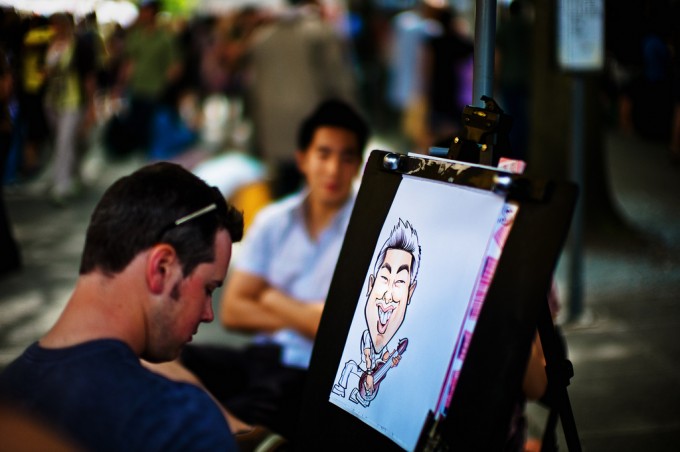 The Bottom Line
I love this lens. I was lucky Ididn't have to give up my whole kit to get it, but I did give up a lot. But I feel like I gained a lot in return. Would I buy it all over again, knowing what I now know? Yup! Whereas the lenses that I sold to get this lens were all specialty items for my brand of photography, the Noctilux f/0.95 sits happily in the middle of my kit and will be frequently used. My only remaining question is whether I will keep my 50 Summilux asph….
Thanks for reading. For those of you interested in keeping track of my ongoing journey with the Noctilux 50 mm f/095 asph, please follow the following link on flickr, which I'll be keeping up to date:
http://www.flickr.com/photos/ashwinrao1/sets/72157624075806922/
You can also check out my blog at:
http://photos-ash.blogspot.com
HELP SUPPORT THIS SITE TO KEEP IT GOING AND GROWING!
Remember, anytime you follow my links here and buy from B&H Photo, Adorama orAMAZON, this helps to keep my site going. If it was not for these links, there would be no way to fund this site, so I thank you in advance if you visit these links. I thank you more if you make a purchase! I have nifty search bars at the upper right of each page so you easily search for something at either store! I currently spend 10-14 hours a day working on this site and the only way that I can pay for it is with your help, so thank you!
If you enjoyed this article/review, feel free to leave a comment at the bottom of this page and also be sure to join me on twitter or facebook! Also, you can subscribe to my feed at my subscribe page HERE and read these posts in your browser or news reader! Thanks so much for visiting my site!
[ad#Adsense Blog Sq Embed Image]