My two favorite Digital Cameras ever!
By Steve Huff
A question: Isn't photography meant to be enjoyable and fun? These days I see so many frustrated photographers shooting, chimping, (previewing their images immediately after taking them) and then they grumble and complain because the image is out of focus, or their exposure was off, or there was motion blur caused by them using a 300mm lens at F8 and 1/60th of a second. They complain and stress about their lens not being good enough or their camera not meeting their needs.
In these "days of digital" things change so fast that if you blink an eye you may miss a new camera introduction. I used to be one of those guys who would stress and buy a new camera every month or two, selling and losing money on every one of them. I was always out looking for the next best thing. The latest and greatest. I would buy big Pro DSLR's when I would rarely shoot as a pro. I would spend huge amounts of money on a camera with a few lenses only to realize later on that this whole DSLR thing was not "my thing". Thousands of dollars later I was ready to give up as I was just never really happy when I was out shooting for one reason or another. These days I am pretty content with the cameras I own. My Leica M cameras and my Olympus E-PL1 have given me more enjoyment than any other cameras I have shot with. EVER.
With that said, there are so many great cameras out there these days that it is hard to find a stinker camera when you are shopping in the over $400 price bracket. Getting back to the "having fun" aspect of photography, I believe that in order to truly enjoy this hobby that one must shoot with a camera they REALLY enjoy using. I have shot with so many cameras over the years but the ones that have stuck with me the longest have been my Leica M's and the Olympus E-PL1 and E-P2 , which I am finding to be the best bang for the buck cameras I have used.
Olympus E-Pl1 in Grainy B&W Mode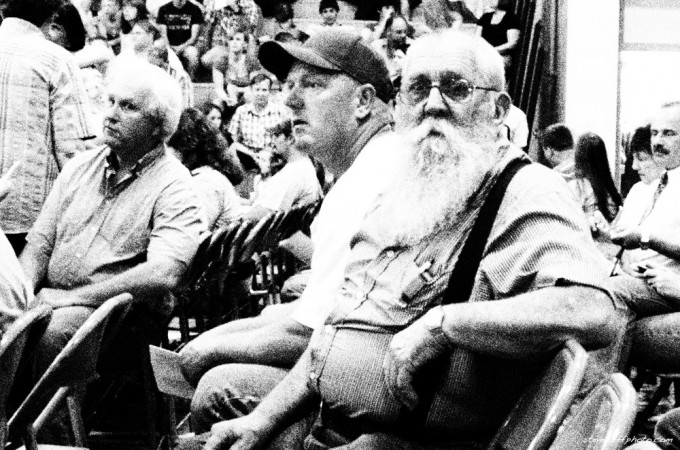 My First Leica M, the beginning of the end.
One day during a model shoot I had, I ran into a guy who brought along a teeny hip bag. I asked where his camera was and he said "It's right here". He pulled out a beautiful Leica M7 in chrome. Wow. "Can I hold it" instantly blurted out of my dropped jaw, and let me tell you, when I grabbed a hold of this solid hunk of camera I was amazed. The feel, well, it was like a holding a master crafted piece of heaven. I always heard of Leica and never even thought of owning one due to the prices of their cameras. But when I looked through the viewfinder and manually focused using the Leica 50 Summicron lens I was hooked. That was it. Game over.
I went home and decided to sell whatever huge DSLR I had at the time and job #1was to talk with my beautiful wife about it, and convince her that this Leica was for me. That talk with the wife may have went something like this:
Me: "Wow, I shot with the most AMAZING camera today"
My Wife: "Don't even think about it, you just bought THAT ONE"
Me: "I never said I wanted to buy a new camera, I am just telling you about it"
Wife: "What about it?"
Me: "If I owned that camera I would never need anything else."
Wife: "I KNEW IT!!!……"
To make a long story short, I convinced her that I needed that M7 and before long I had my DSLR sold and I bought a kit from B&H which included the M7 and 50 Summicron lens. At the time it was $4500 for the set and that hurt. I asked myself on many occasions if I was nuts for spending so much on a film camera and one prime lens. After I confirmed with friends and family that I was indeed crazy, I waited for the package with excitement and when it arrived it felt like I was 6 years old all over again and it was Christmas morning.
When I started shooting film after years with digital I said to myself "Uh Oh! I hope I made the right choice! FILM?" but after shooting my first few rolls of Tri-X I was hooked. Also, the rangefinder experience changed my whole outlook on photography. Gone were the worries of which zoom to buy, gone were the impersonal telephoto portraits and gone was the bulk and weight.
Shooting with a rangefinder camera is a unique experience though some may not like it at first. I think it took me a good month before I was fully convinced on it and today there is NO going back to a DSLR for my main camera. Sure, DSLR's are great but I see them more as a tool for sports, wildlife, macro or action. My son loves his DSLR but he likes to go to airports and shoot planes so he uses a telephoto zoom. A rangefinder would not work for him. Me, I just shoot life…whatever is in front of me, and for that, a rangefinder is PERFECT!
I will shoot a rangefinder until my vision goes and I can not manually focus my lenses. I am 41 so I should have a few years left in me 🙂 Today I shoot a Leica MP, a Leica M9 and and Olympus M4/3 camera I have never been more thrilled or happy while shooting.
Anyway, this article is not to teach you about rangefinders but it is to share my passion with you about why the Leica M9 and Olympus E-PL1 are my favorite digital cameras EVER. Let me start with the Leica M9.
Rangefinders. They are small. Sort of.
One reason why I enjoy shooting so much these days is due  to shooting with a rangefinder camera. Hold a Leica M, A Zeiss Ikon or a Voigtlander Bessa and you will probably say "I want one". Especially a Leica. They are just the perfect feeling camera with a blend of old school design, bulletproof construction, and a beauty that is more than skin deep. Much smaller than a prosumer or pro DSLR but built even better. Also, due to the amazing glass they have the ability to really capture the emotion and feeling in the moment. Holding a nice rangefinder 35mm camera is a feeling you will really get a thrill from. Using the camera will probably push you over the edge and will make you REALLY lust for one.
Leica M9 and 50 Noctilux 0.95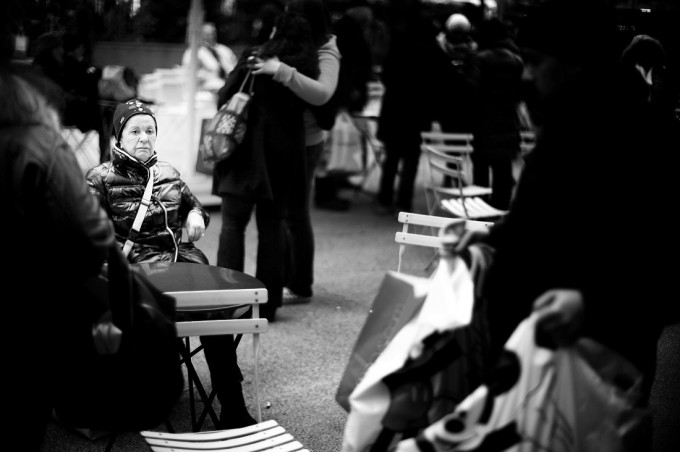 Those M Lenses…
On a rangefinder you can shoot a 50 1.4 lens at 1/15s (or slower) and get a clear shot due to ZERO vibration inside the body. Also, most rangefinders are all manual and that is a GOOD thing. In the long run shooting manual will make you a better photographer! This is 100% true. Shoot a Leica M camera and one lens for 6 months and when you are done you will have mastered the camera, the focus and be pretty speedy in using it.
When I shoot a Leica M I am happy and content. I no longer want to sell my camera to buy another, and one of the many reasons is the legendary lenses that are available to you when you shoot with a Leica M mount camera. An M9 with a 50 Summilux ASPH has some serious MOJO happening. Hell, an M9 with almost ANY Leica lens has some serious MOJO! Here is a shot with an M9 and 35.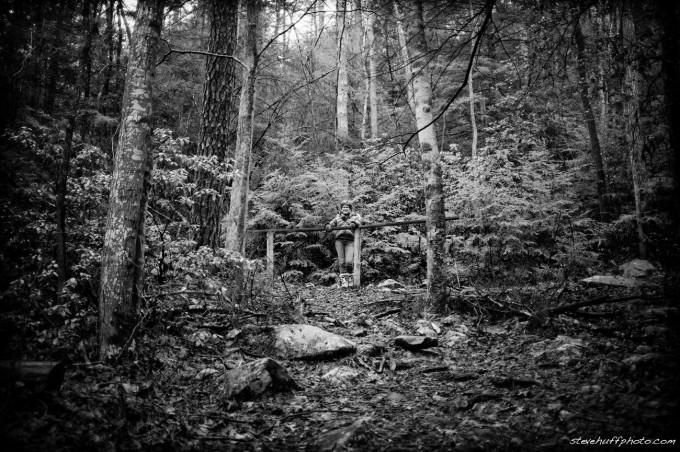 The lenses are incredible but if you find yourself buying an M9 let me just state this: To get the most amount of MOJO out of your new M9, buy a FAST lens! Wether it is a Leica 24, 35 or 50 lux or even a Voigtlander or Zeiss (Zeiss 50 Sonnar is super) you will really see the special qualities while shooting these lenses. IMO the two best lenses for the M9 are the new 35 Summilux ASPH and the 50 Summilux ASPH. Both are loaded with MAGIC.
I enjoy the RF Viewfinder
I happen to be one of those that LOVE using the rangefinder viewfinder. With the frame lines you can easily frame your subject and see what is just outside of your frames. This is something that you CAN NOT do with a DSLR. Sure, with a DSLR it is a what you see is what you get scenario but with a rangefinder you get to see outside the frame. This can be a huge plus for some shots where you wait for the perfect moment before pushing down that shutter button. This is what I did for the photo below. I waited until the man just entered the frame, and I was able to see him walking right into it by using the M9 with a 50mm lens.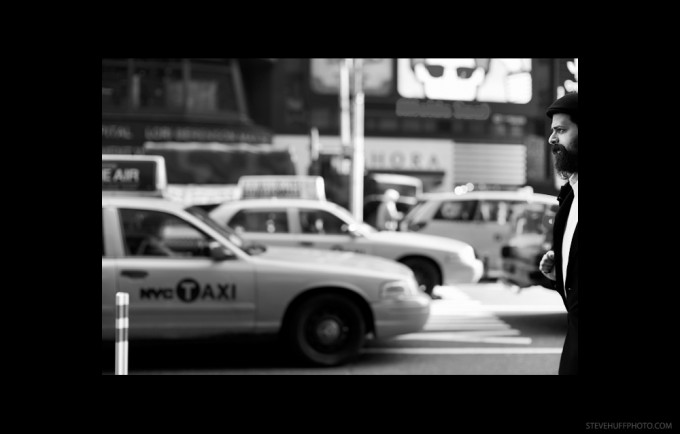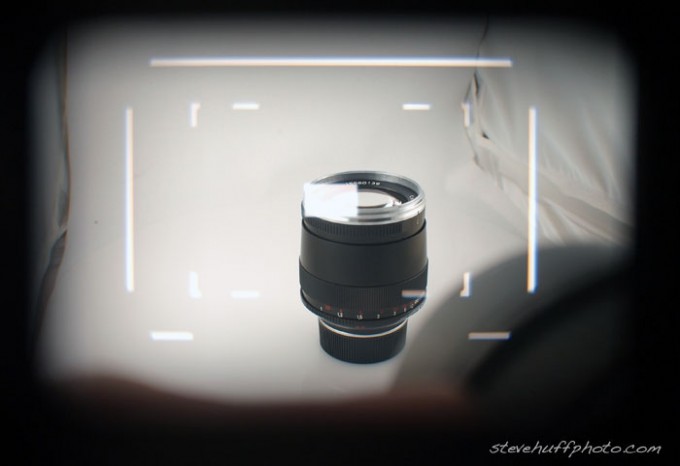 The M9 is my favorite digital camera EVER. Not everyone will enjoy it or understand its charms, but for me it has brought me more enjoyment and yes, I have gotten my moneys worth out of it 🙂 I find it the best digital camera for day OR night and with a fast lens it's tough to beat the look and quality it can give you.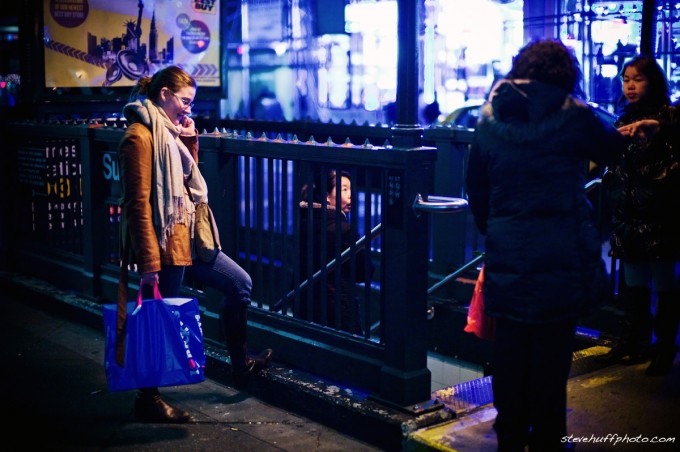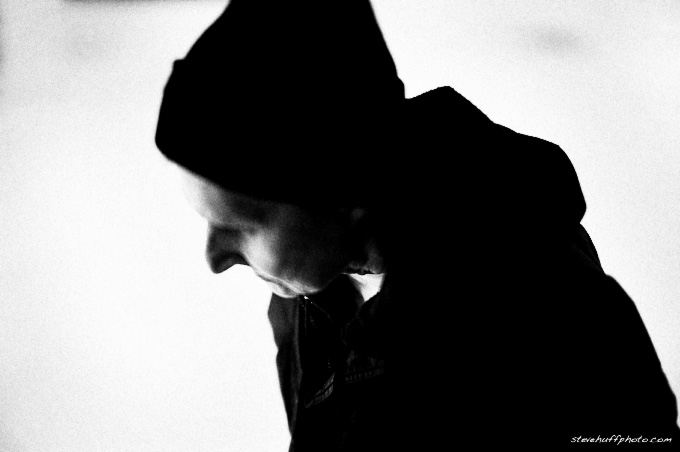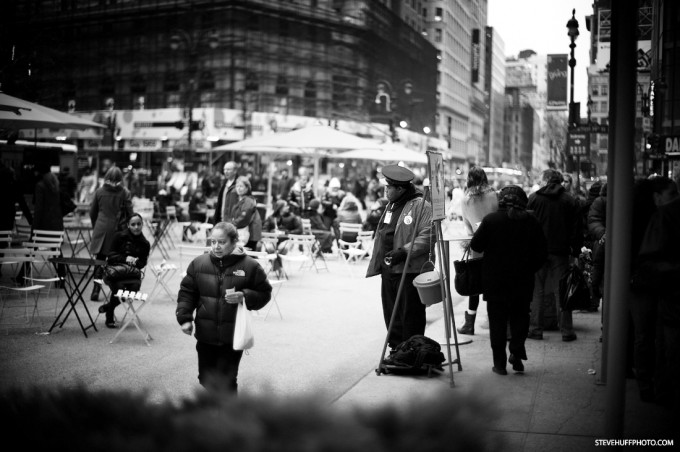 Another camera I have been having tons-O-fun with is the Olympus E-PL1. I was not so sure at first when this little guy was announced but I have to say that it has NEVER disappointed me. For the money, this guy is hard to beat. Buy the camera with the Oly 17 or Panasonic 201.7 and you will have  a small and light combo capable of some "larger than life" results.
The E-PL1 is the bang for the buck champion as of this writing. It has the size, the feel, the quality, and the HD 720P video that puts some HD camcorders to shame. The E-PL1 exposure has always been spot on, the images are sharp right out of the camera, the colors are astounding and the JPEGS rock. When I am not shooting an M, this is the camera I shoot and I am always happy with the results.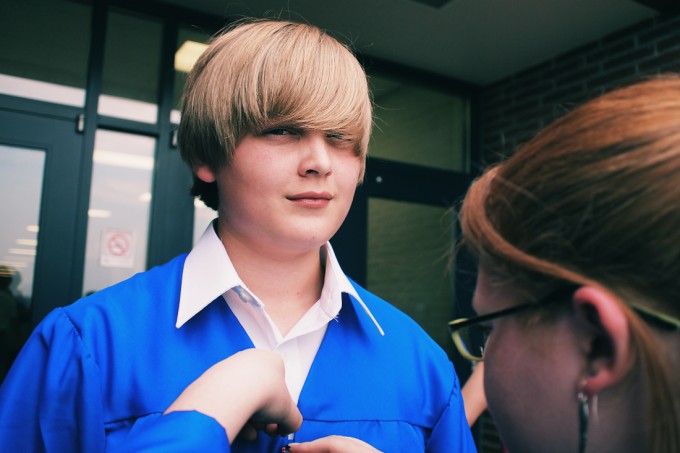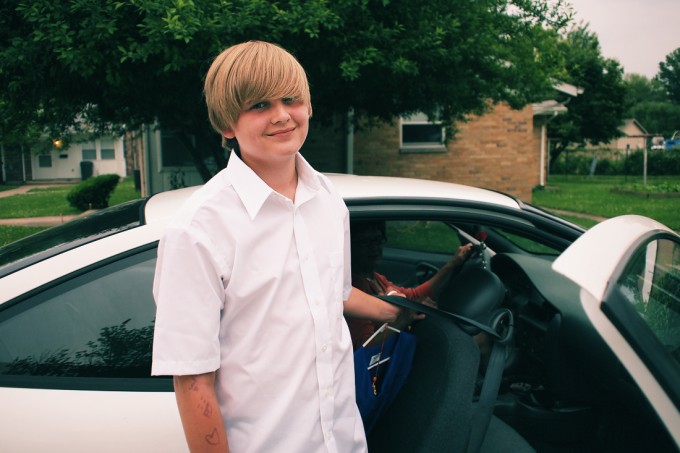 So I am happy to say that I love my digital combo of a Leica M9 and the Oly E-PL1. Could I get the same results with a DSLR? Well, for the most part YES but for me, I want a camera that is smaller and more compact and these two fit the bill without any sacrifice in the quality dept. The M8 and M8.2 are also faves of mine, even today.
The bottom line is that if photography is a hobby for you then owning a camera system that you thoroughly enjoy using will make it much more enjoyable. Wether that camera is a big pro DSLR like a Nikon D3s or a small compact like a Canon S90, if you enjoy the experience then you will be much happier and your photos will also show it 🙂
Have fun and get out there and shoot!
Steve
[ad#Adsense Blog Sq Embed Image]