This page was started at my old site and I wanted to continue with it as I had so much fun with it. Still going strong with updates a few times per week! New M9 images, news and updates will be on this page!
September 19th 2010
Just me! Feeling happy once again! – 50 Lux ASPH at 1.4
Mike playing with Strings… – 50 Lux ASPH 1.4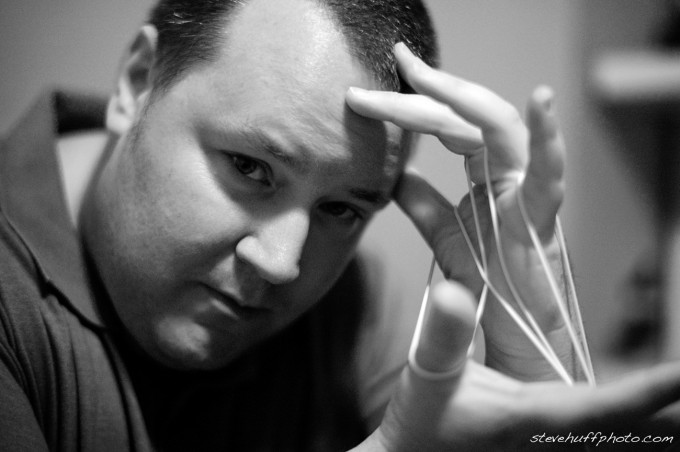 September 17th 2010
Both with the 50 Lux ASPH 1st one 1.4, wnd one was stopped down but not sure what aperture.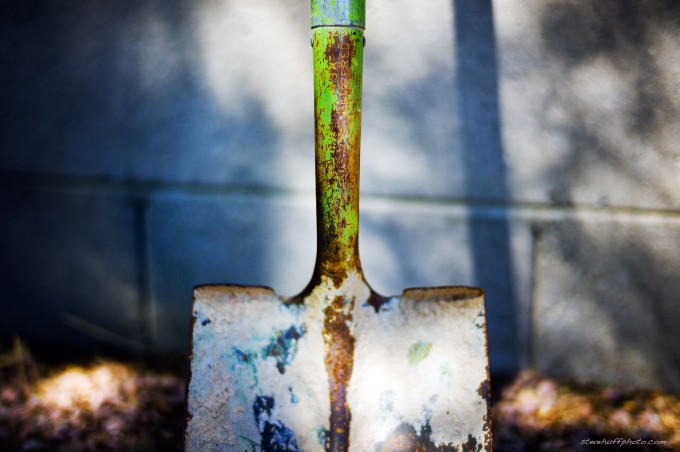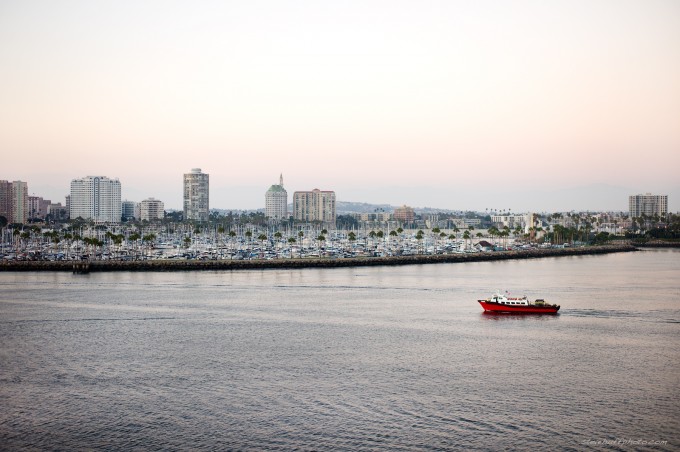 August 29th 2010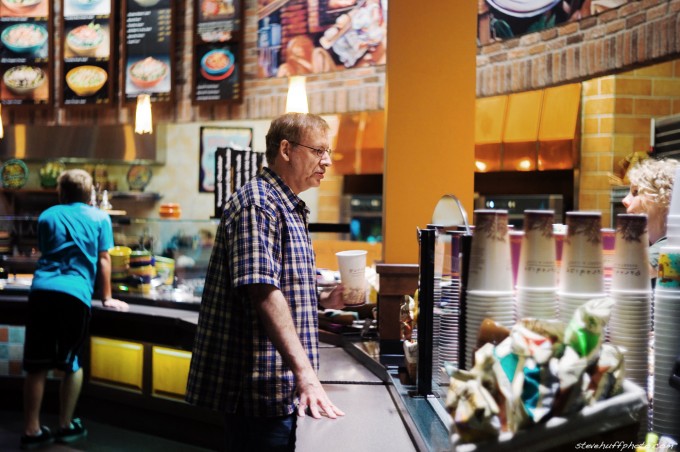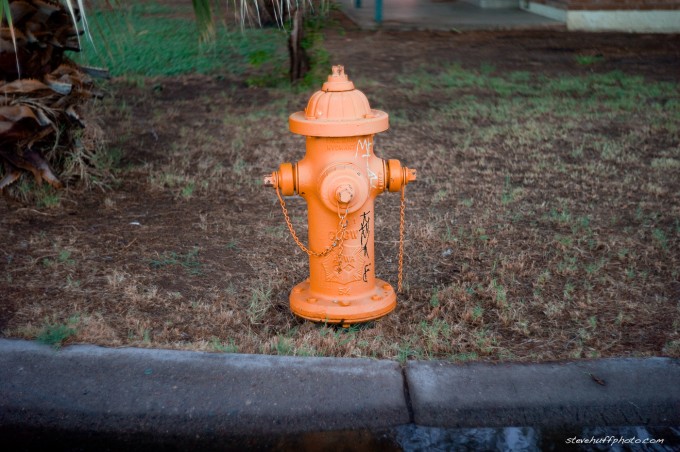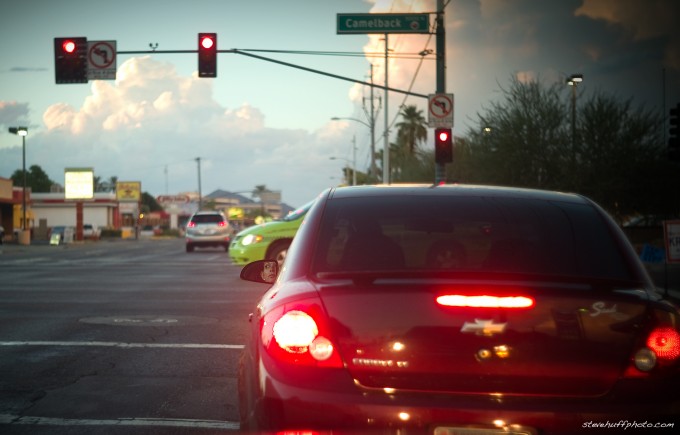 August 28th 2010
M9 and 50 Summitar at f/2 – iso 2500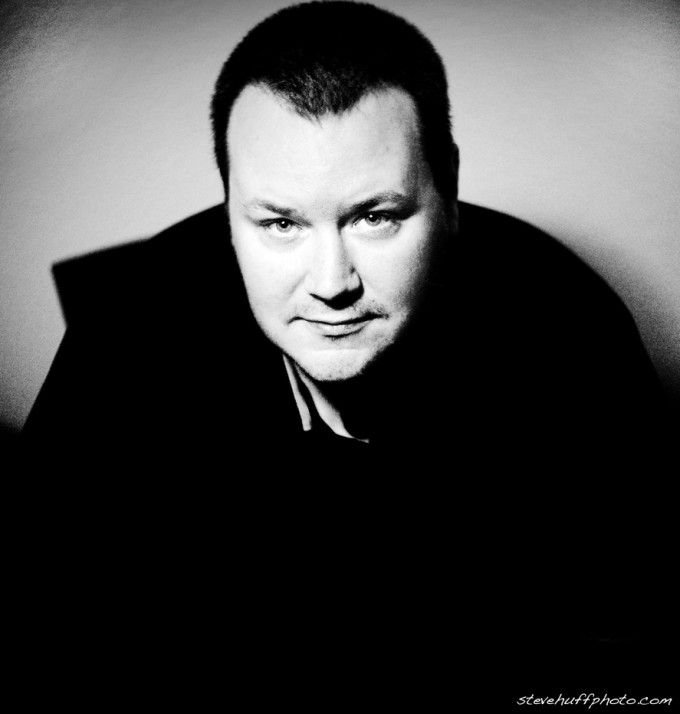 June 30th 2010
I have been using a 35 Summarit
again and almost forgot how great this little lens is. No matter what I shoot with it I get a semi classic – modern – creamy – smooth – 3D rendering. Love it. It's TINY, and is sharp as a pinhead even wide open. The color, and smoothness wins me over every time.
Just a wall but again, it gives an idea of how this lens renders on the M9. Click for large and better version. As usual with me, this is wide open at 2.5.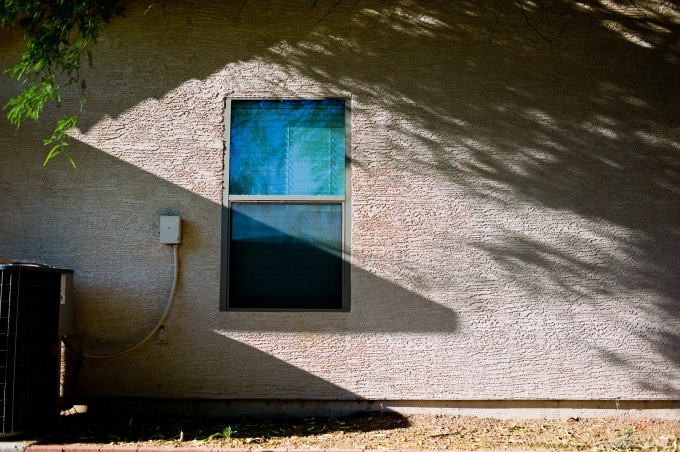 June 29th 2010
M9 – 35 SUMMARIT – 2.5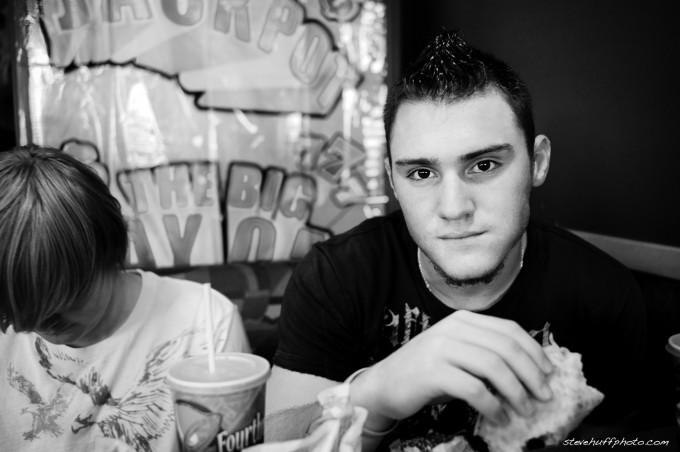 June 23rd 2010
ISO 2500 – M9 – 50 Lux ASPH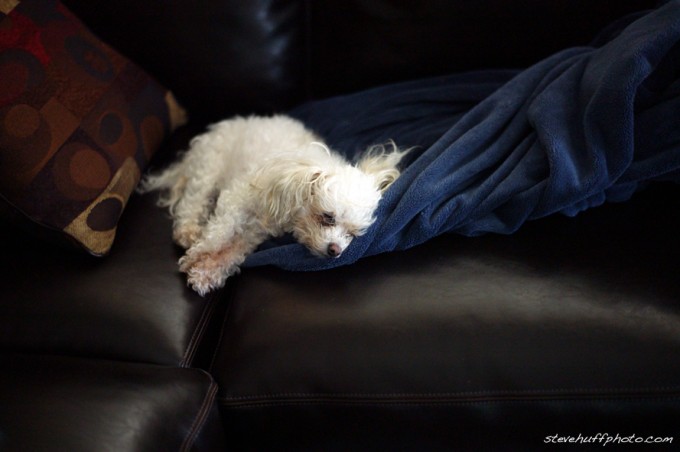 June 20th 2010
Shot a few frames today with the new 35 Summilux before shipping it back off tomorrow. Also a few with the 90 2.8 Elmarit (review VERY soon on that lens) but those are being saved for the review…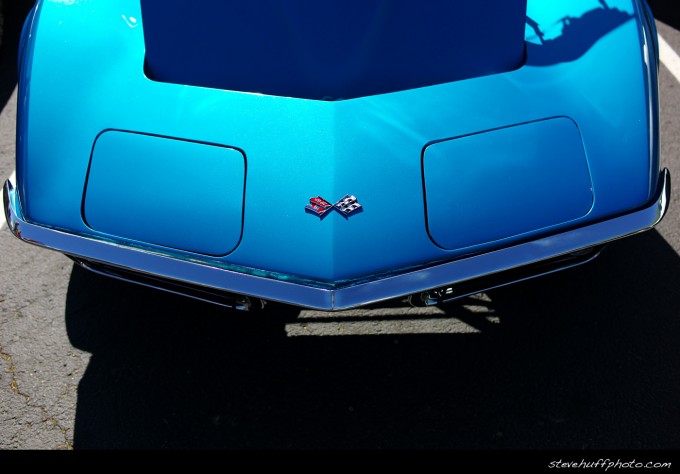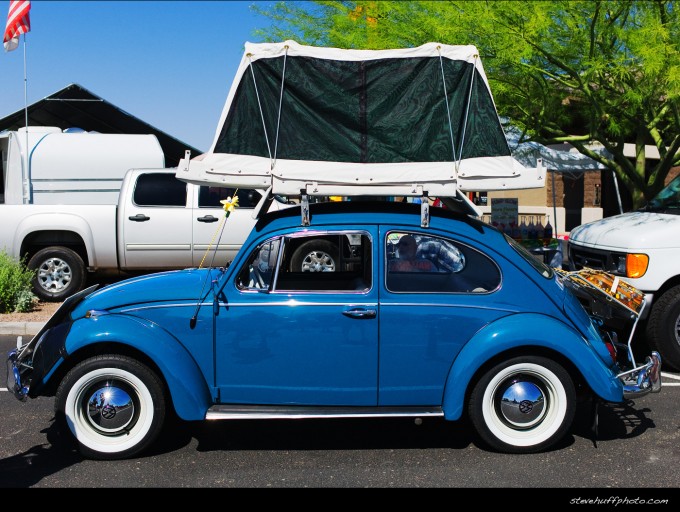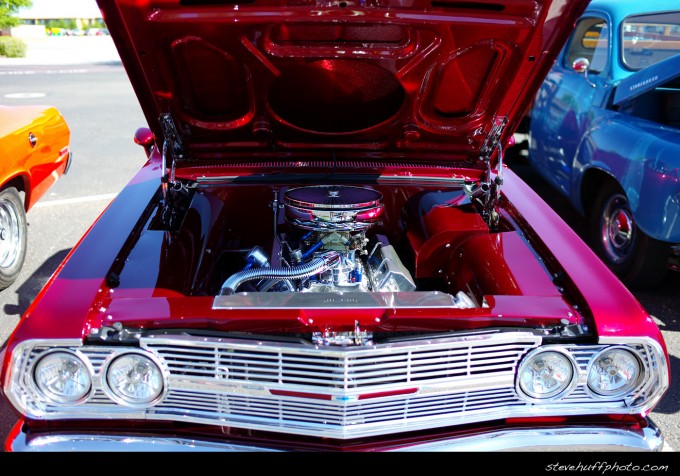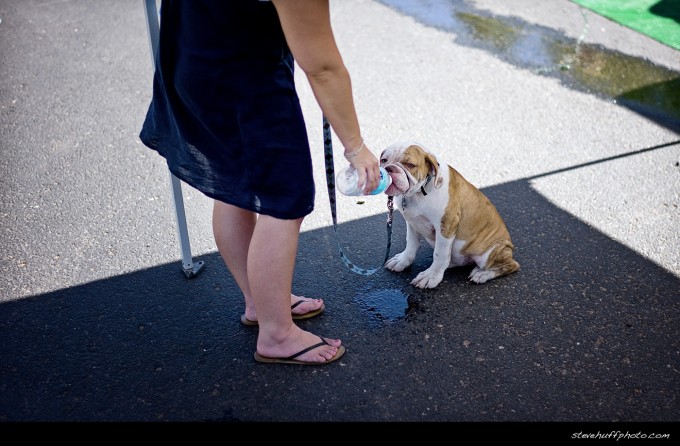 June 18th 2010
Was testing out a Leica 35 Summicron Version 4 today at a local shop. Took one shot of Brandon in the store. I converted it to B&W but I sort of like the way this lens renders. I also shot one with the 35 Cron ASPH and preferred this one.
Leica M9 and 35 Summicron V4, F2 – Yep, this is the "Bokeh King".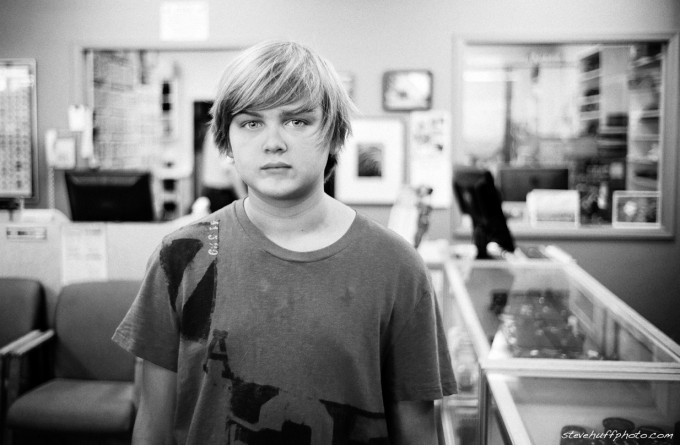 June 15th 2010
OK guys, as promised! Here is another image taken with the 35 Summilux ASPH II and the M9, wide open at 1.4! Click for larger!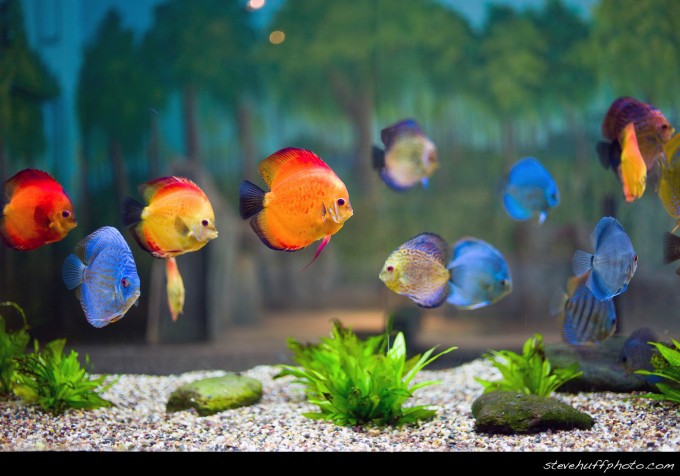 June 8th 2010
Just found out that my M9 shipped out today! I will have it by Thursday, so yes, I am a happy man. Took a while but it will be worth it. I just hope the camera does not have any focus issues 🙂 Pics as soon as I get it because it is being shipped to me with a very special new lens 🙂
June 6th 2010
Damn, it is taking a LOOOONNNGGG time for me to get my new M9. It's been months and from what I was told last week, it should be another 1-2 weeks MAX. Let's hops so because I am really missing it. This page will be overloaded with new M9 shots as soon as I get it!
May 3rd 2010
I bet you guys though I abandoned this page! NOPE! Soon I will have updates here 2-3X per week with the M9! I have been so busy shooting film again due to my "break" from digital. Something I had to do to avoid "digital burn out". More VERY soon but here is one with the 50 Cron/M9 combo in mid day sun which is NOT the best time of day to shoot!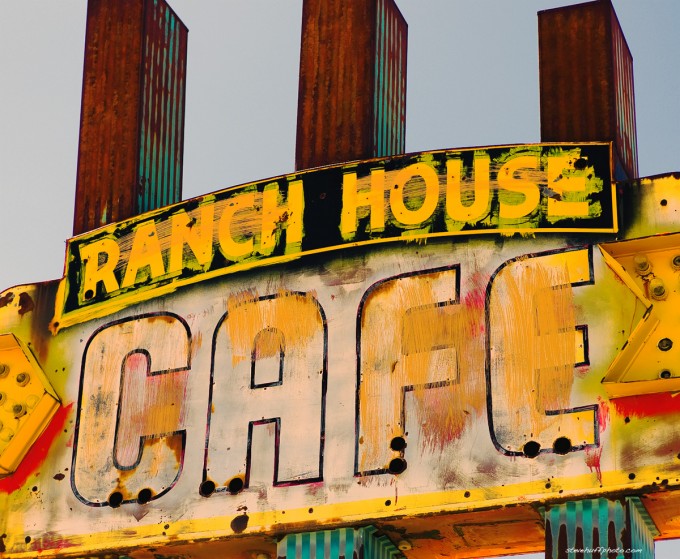 March 16th 2010
How about this? The other day I posted some B&W ISO 2500 shots to show how good they are from the M9, even in super low light. Tonight I shot some JPEGS in camera at ISO 2500 IN COLOR and am once again super happy with the results. Keep in mind that both the B&W and color were shot with the latest firmware which I think improved high ISO performance. Click any image for a larger view. These are all ISO 2500 with the 35 Summilux at 1.4, straight out of camera JPEGs!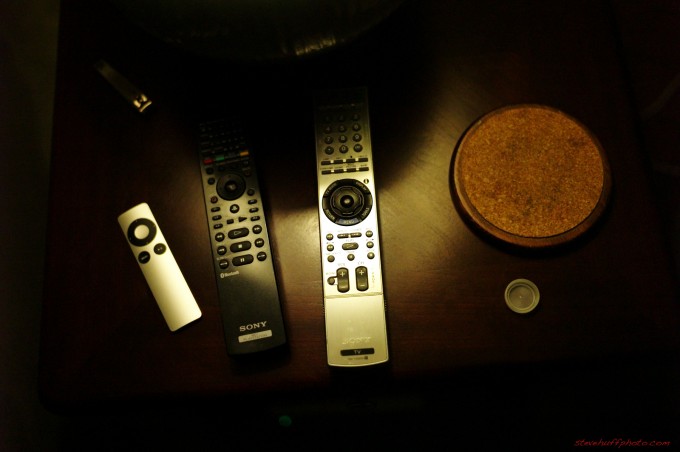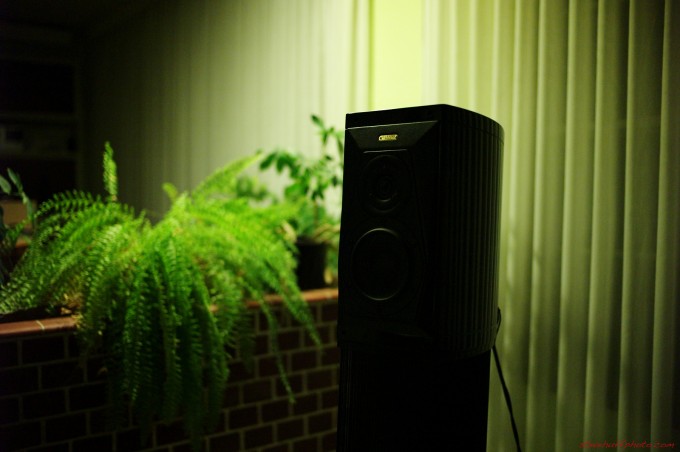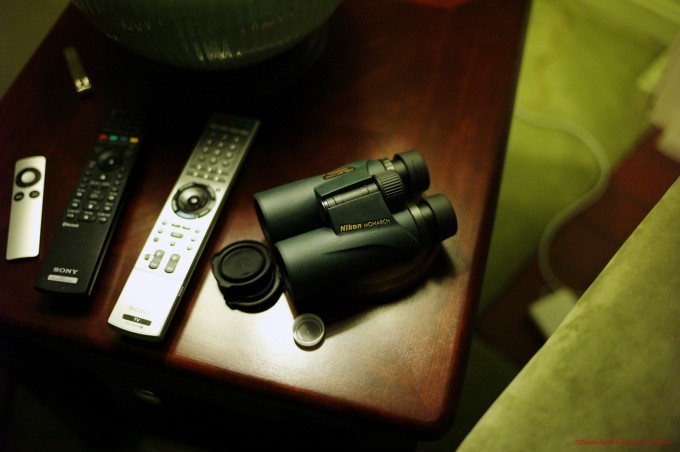 To me, these look phenomenal for LOW LIGHT ISO 2500. So much better than the M8…so much better.
March 13th 2010
OK, so I have slacked on this page! If there is anyone left reading it, let me know and I will kick it back up. The weather is getting nice and I have a few road trips planned this month and in May. Can't wait! Here is one from the gorgeous 35 Summilux ASPH. I am on the verge of selling this lens as I find it is not really a necessity for me, BUT whenever I do go to sell it I can not bring myself to do so. Its such a nice lens.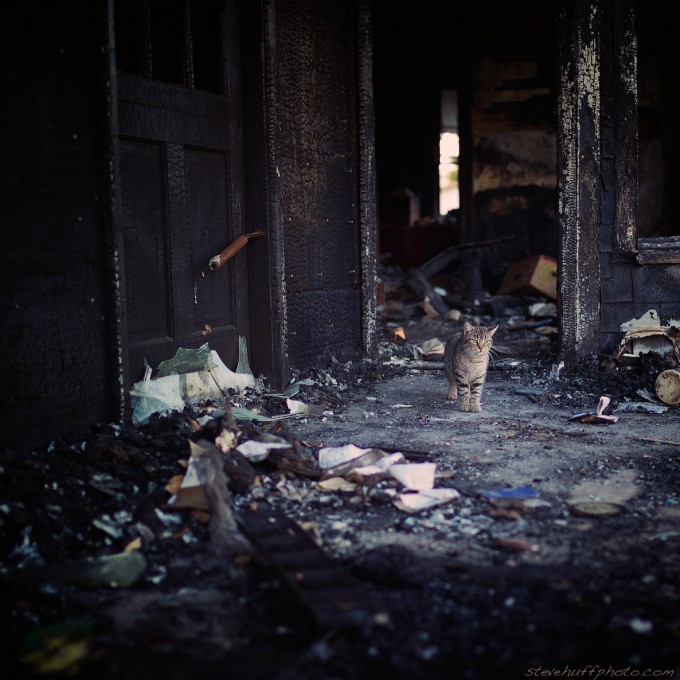 March 03rd 2010
Been busy, so sorry for the lack of updates! Anyway, here are a couple of  images from the M9 and 35 Summilux 🙂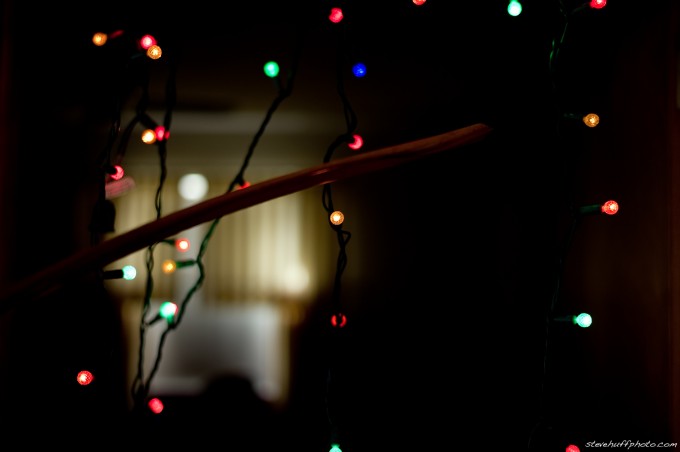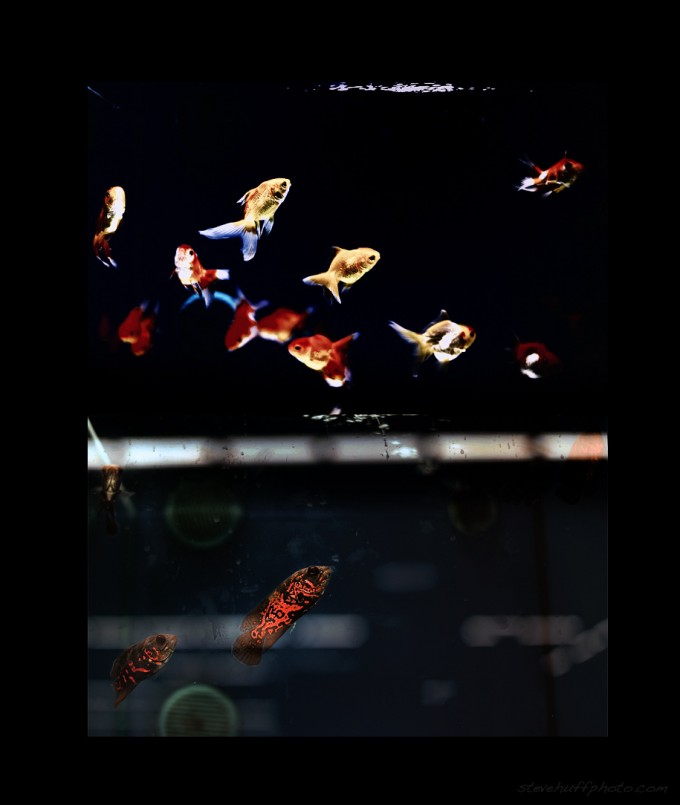 February 27th 2010
Yesterday I posted an image with the 90 Elmarit (which was at f2.8) and today I want to show you just how amazingly good this lens is when wide open. Here is a shot at f2.8 with a 100% crop embedded. I did not apply ANY sharpening during the RAW conversion! You must click on the image for the larger version and to see the crop at a true 100%.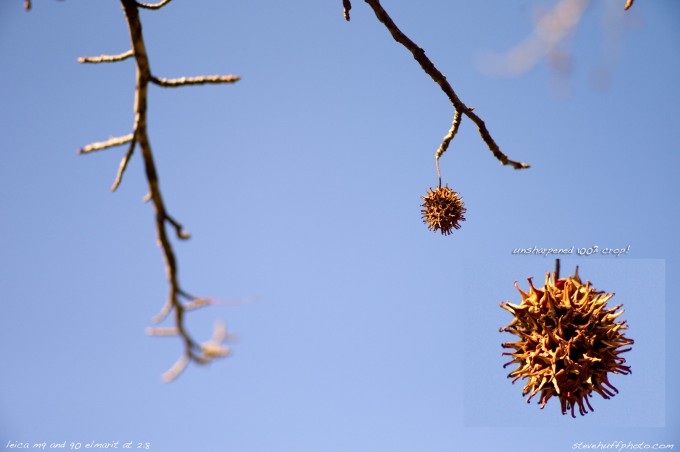 February 26th 2010
Whew, its been a while but I am back with more M9 shots! I have been so busy shooting I have had less time for posting, but hey, thats a good thing! Always nice to get out and SHOOT! One of my son today while we had some sun! 90 Elmarit (MAN OH MAN this is such a nice lens BUT I never use it!)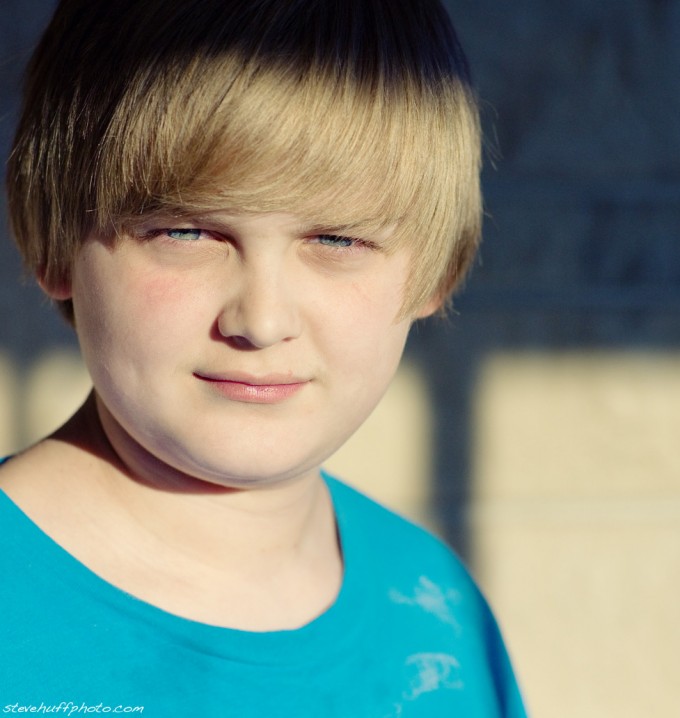 February 18th 2010
M9 and Zeiss 35 Biogon at F2 – Cross Processing filter added in Aperture 3.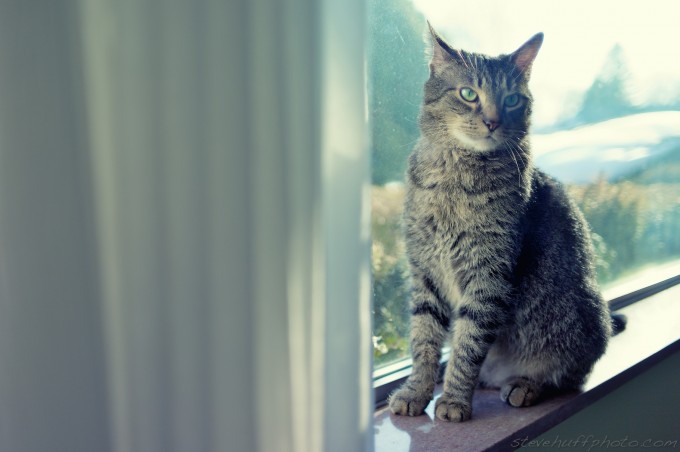 February 11th 2010
M9/90 Elmarit at 2.8…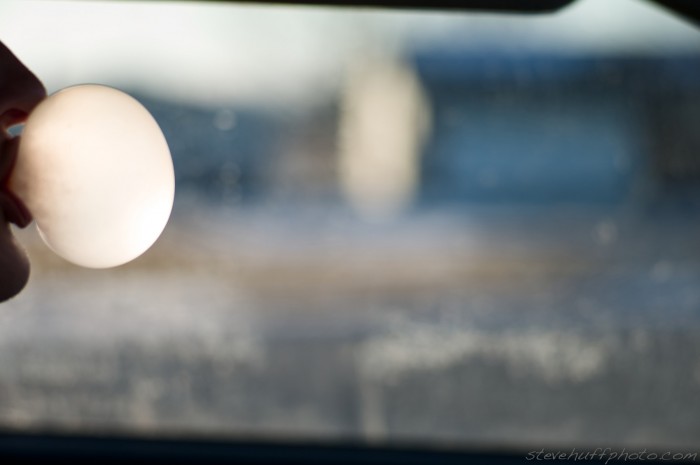 February 10th 2010
Hey guys! Just posting a fun one from today with the Zeiss 35 Biogon F2 🙂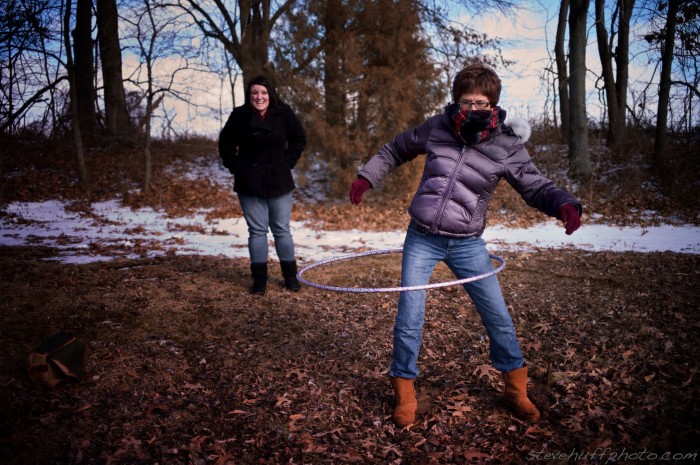 February 06th 2010
Just a snap with the 90 Elmarit 2.8 at 2.8. We had a burst of sunshine today, hooray!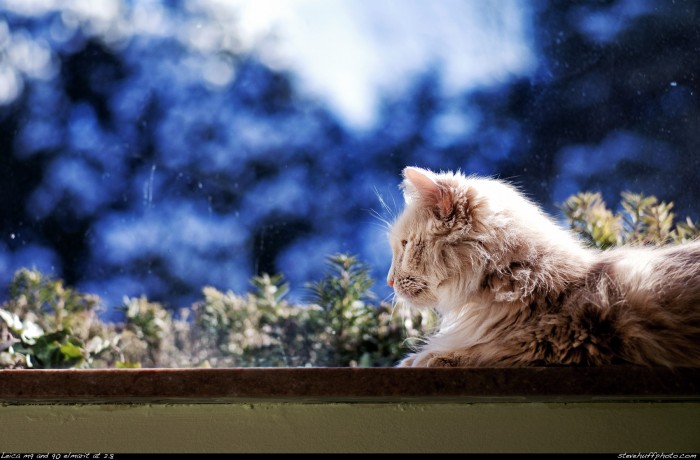 February 03rd 2010
I was just sitting back thinking today about how buying the M9 has saved me money. I mentioned it before in my reviews of the Leica M8 and M9 but its true. I have no desire or want for any other digital camera. The joy I get from my M9 and M lenses is about all I can handle, ha ha. It's really all about those lenses  though. So small, so solid, so gorgeous! For example, the little 35 Summarit is just an amazing lens. Tiny, sharp, great color…the below images was from my St. Louis trip and it is a straight from camera image. No PP. Shot with the 35 Summarit at F4.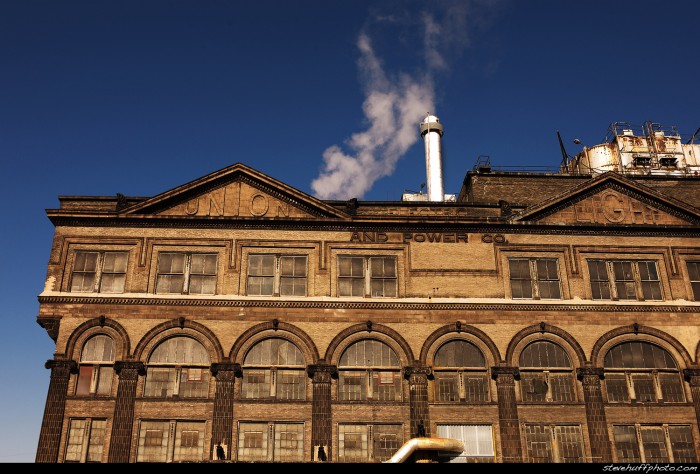 ---
February 02nd 2010
Wow, I can not believe it is already February! Time flies. In 10 days it will be the one year anniversary of the start of my website over at stevehuffphotos.com which turned into this site at stevehuffphoto.com! ONE YEAR already!  I have never put so much work into something that has brought me such little financial gain but still, it has been worth every minute. I now consider this site my full time job and hope to make it better and better as time goes on. With that said, here is a very cool shot from the other day. I will have a blog post about it this week but this is "Violin Annie" and she has a haunting story to tell…
M9 and 35 Summarit at 2.5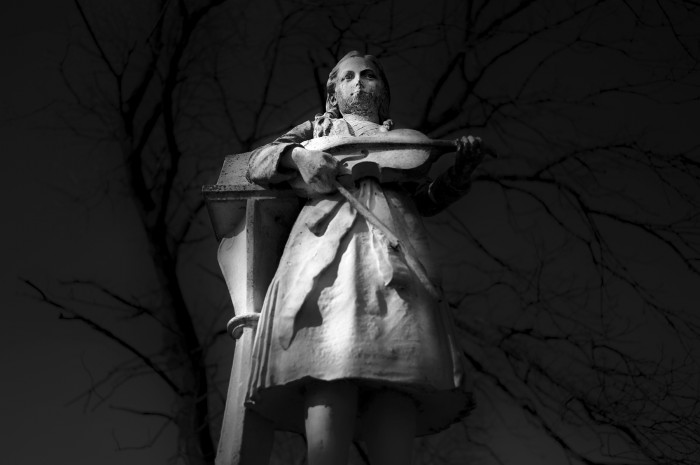 ---
January 30th 2010
The lovely 50 Summicron can even make a dirty dishrag look nice 🙂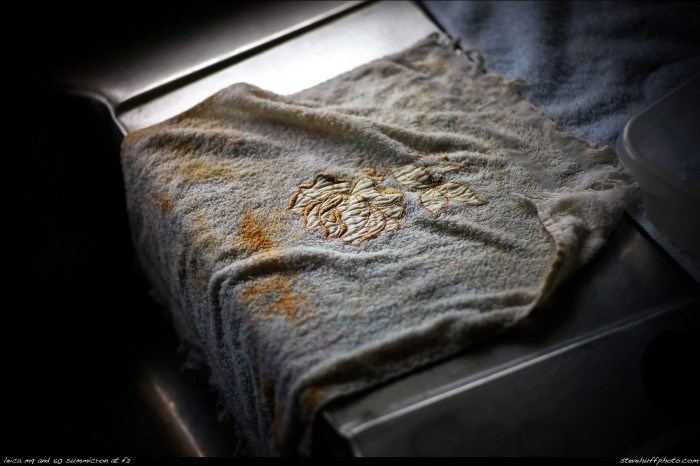 ---
January 28th 2010
I think I have the winter blues. I need to take a trip and get some sun soon otherwise I am going to flip out! Well, not really. Here is one from this week with the M9 and 50 Summicron. B&W courtesy of SIlver Efex pro. These Leica lenses just have that brilliance and "shine" don't they? I love my 50 cron 🙂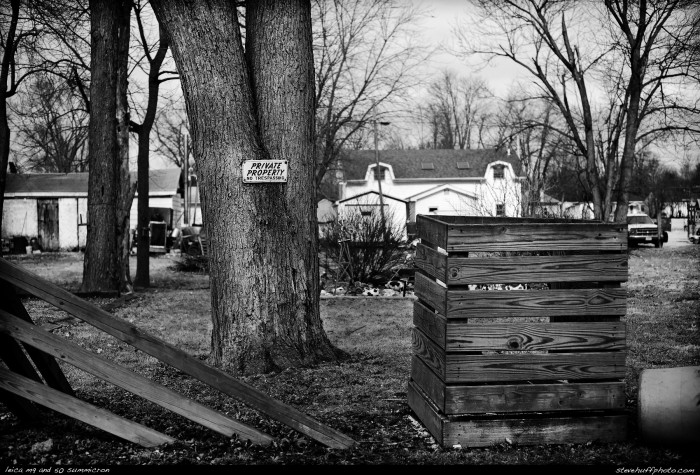 ---
January 26th 2010
This page is getting LONG! Maybe by the time I am done with it I can have the worlds longest single web page! Ha ha. Been shooting with the Zeiss 35 Biogon and man, this is a contrasty and very WARM lens. The weather around here really stinks right now and it has been really tough only shooting in dreary grey light, but here is one from yesterday with the Biogon at F2. This one is pretty much straight from camera though I did some dodging on the table (which now that I look at it, was quite sloppy).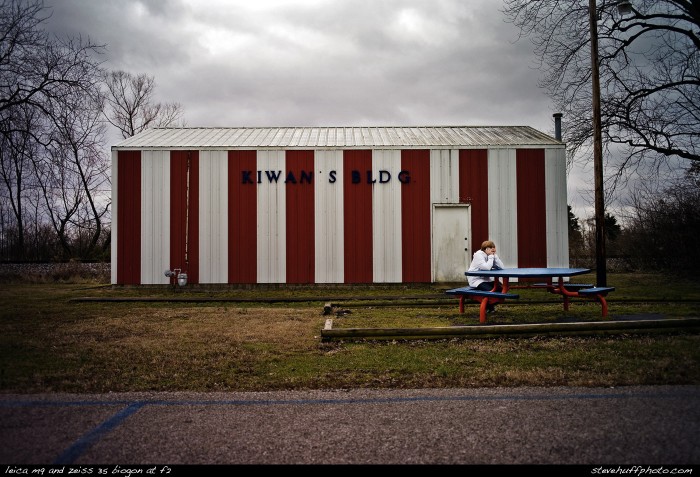 Have you noticed a trend lately in my images? Yep, I am starting to get back in to a more "colorful" mood. Maybe that is due to the grey weather! Instead of my usual desaturated style I am either leaving the color alone, or boosting it a bit. I think of it as my therapy for the winter months. Even though my son only has on a hoody in the image above, it was COLD! He refuses to wear a coat to school and this was right after I picked him up. I t old him to sit there and look bored 🙂
---
January 25th 2010
Finally took my new Leica 90 Elmarit out for a spin today. This is one hell of a lens and have no fears, at 2.8 it is gorgeous. This lens is discontinued but can be found used. I have the latest version and I lucked out and found a new old stock 90. These have went up on the used market since the M9 was released. For good reason too! On the M9 it is gorgeous. Here is a processed pic from today: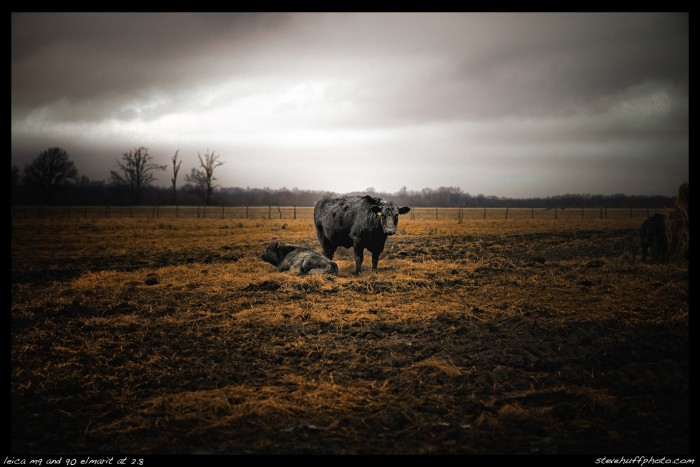 Also, I am telling you guys right now! The Leica 50 Summicron is so nice on the M9!!! It has a beautiful rendering and the color that can be coaxed from it is sublime 🙂 I have a feeling that this lens will start to become pretty popular once more M9 owners give it a try. I have only been able to shoot it very little but everything I have seen from it so far has been Mmmm Mmmm good!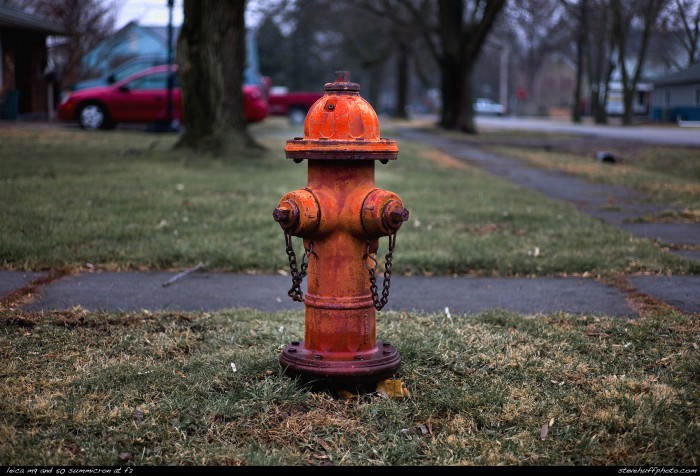 ---
January 18th 2010
One from today with the 50 Summicron at F2: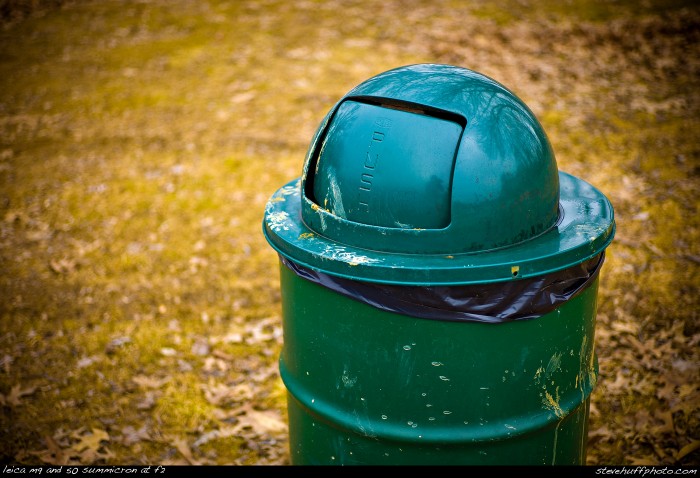 My M9 is BACK!!!! New photos coming to this space in the next day or two! Leica did an AMAZING job on it as it is now the most accurate focusing and dead on M camera I have ever owned. They also packaged it up very nicely 🙂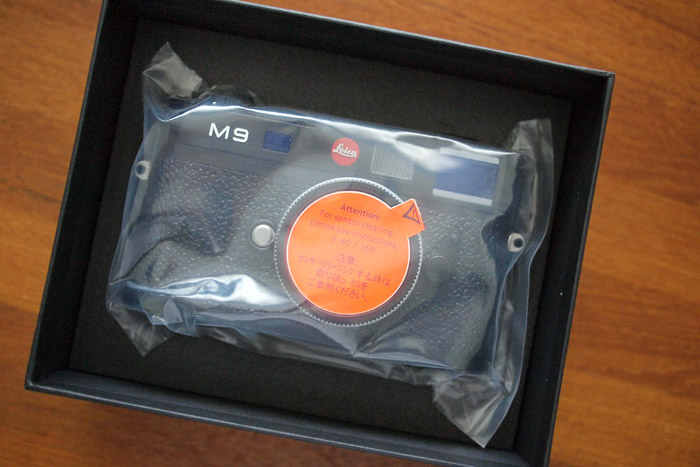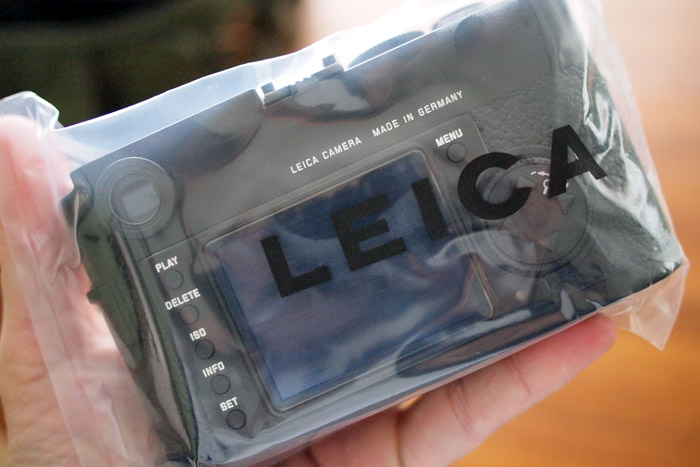 Amazon is now taking pre-orders for the black M9! BUY THE BLACK PAINT LEICA M9 AT AMAZON NOW!
January 12th 2010
Oh no! I will be without my M9 for about a week because I sent it into Leica with all of my lenses to be calibrated so every lens is spot on. They tell me it should be a week so we shall see. I hope its not too much longer because I already miss it 🙂 I have four lenses here to review. 35 Summarit, 50 Summicron, 75 Summicron and the 90 Elmarit. As soon as the M9 is back in my hands I will be working on those. For now, one more from the 50 cron just before my M9 left. I was testing the Bokeh here…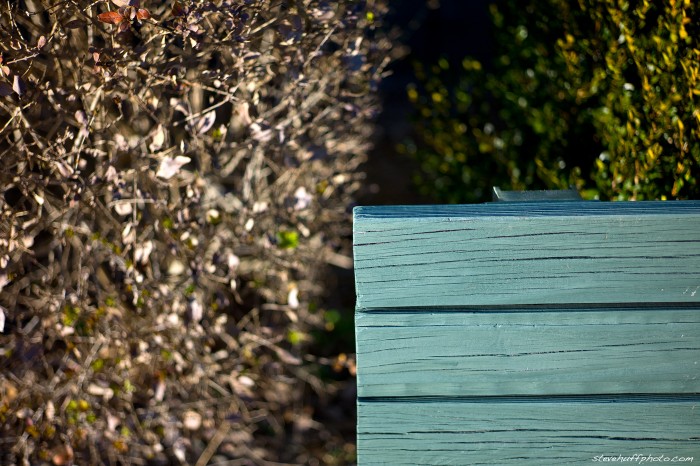 January 10th 2010
Its been 10 days but only because when I switched to my new dedicated server there were a few glitches and I could not update this page!! Anyway, here are a couple shots with the Leica 50 Summicron at F2 on the M9. Can you believe it? Another Leica lens I adore. I love its non clinical way of rendering and may be just the "all around" 50 I have been searching for! At F2, no PP!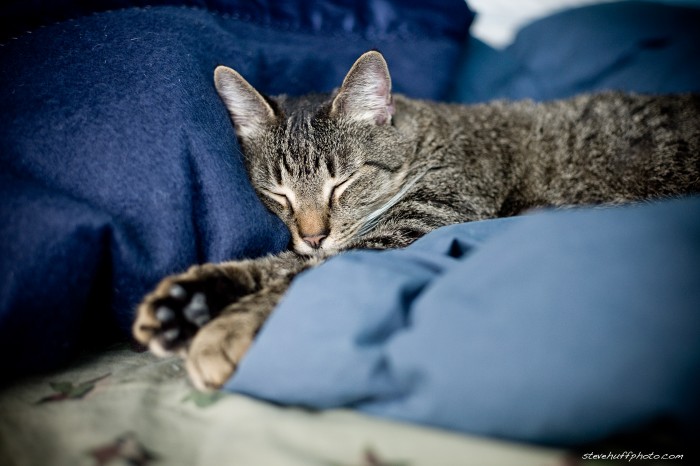 January 1st 2010
HAPPY NEW YEAR! I hope many of you who have ordered your M9 now have one, or will have one soon! Here is one from a couple of days ago, again with the Noct F1 since that is the only lens I have right now 🙂 Of course when you click it you will get a larger, better looking version!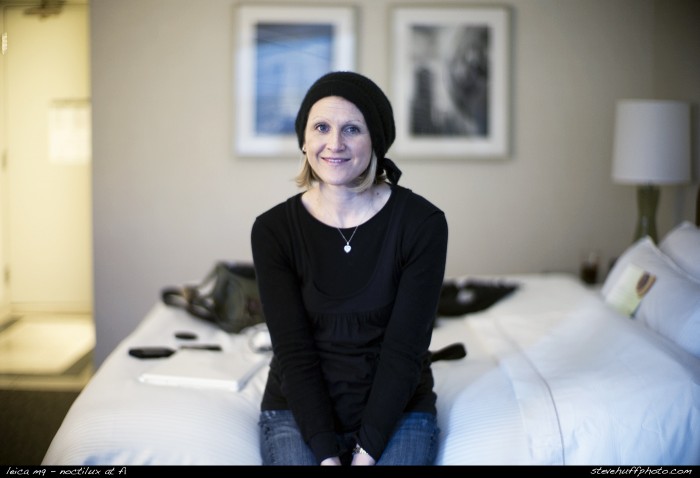 December 27th 2009
Maybe I should rename this to the Leica M9/Noctilux Gallery? Ha ha…Today I have one from the Noctilux, and one from the 75 Summicron! Ken Hansen (who is a top notch Leica dealer) sent me this 75 to try out so I will be having some fun with it after I get done with all of the other reviews I have lined up. It snowed today, so both of these were shot earlier. First one, Noctilux at F1.1. Second shot is with the 75 at F2.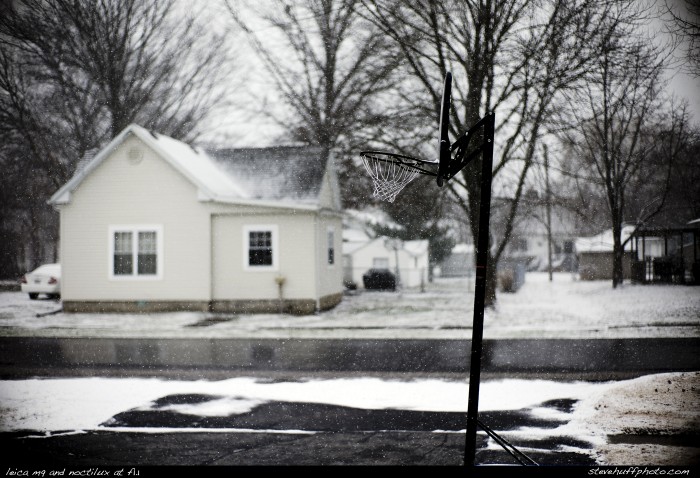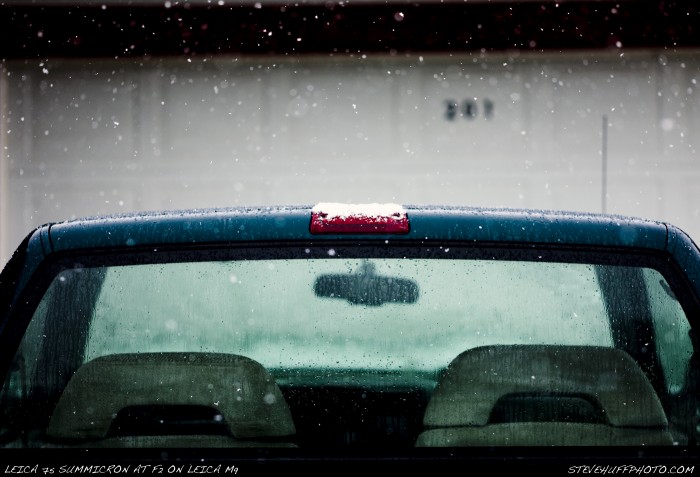 December 24th 2009
Merry Christmas to all!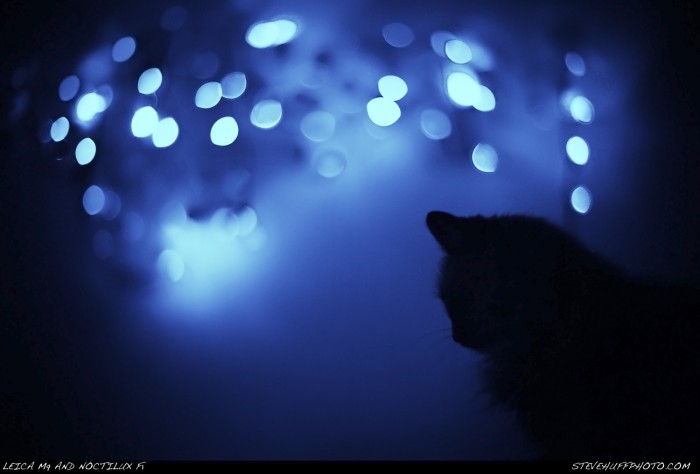 December 22nd 2009
Yet MORE Noctilux and M9 shots! All at F1..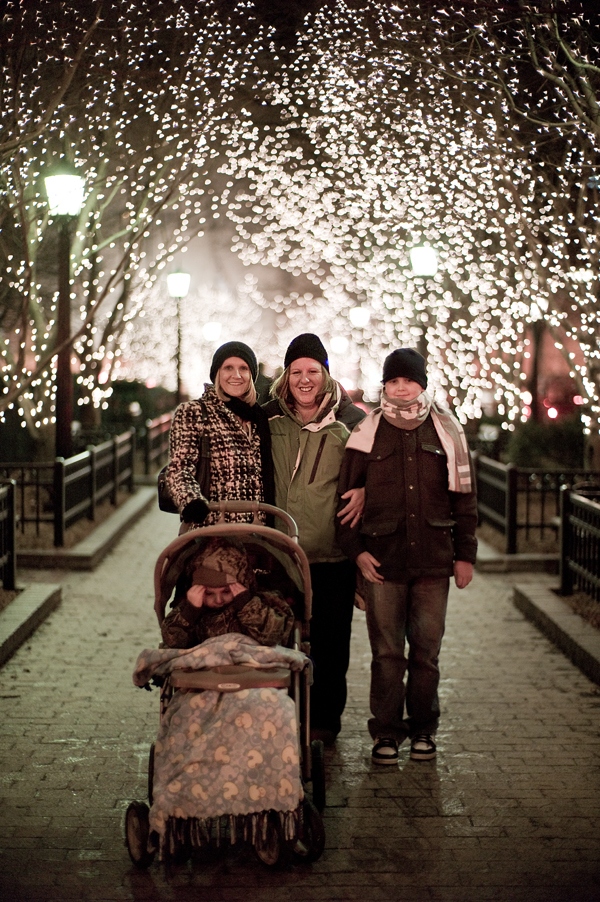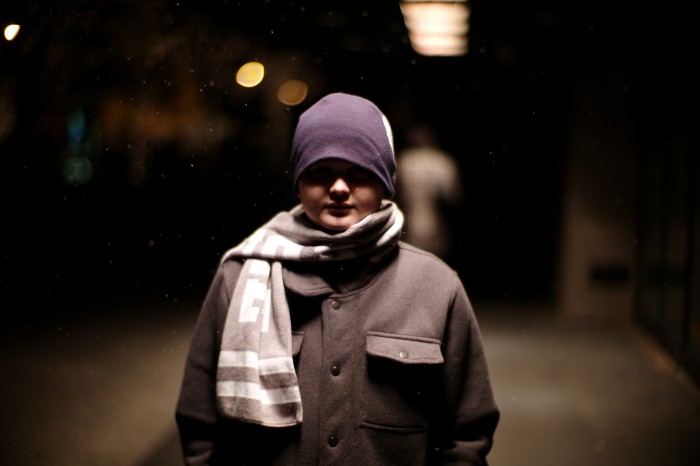 December 20th 2009
We had to get out for the first snow of the season tonight…my son in shorts no less, but it did warm up to 30 degrees. M9/Noct F1, ISO 1600-2500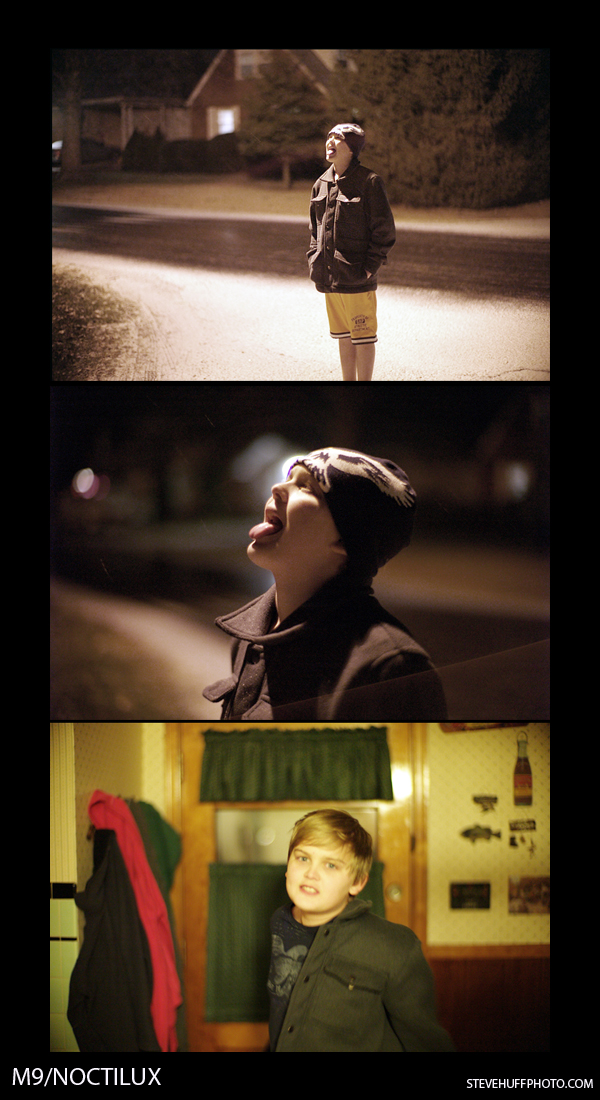 December 15th 2009
One more of my son but this time, Im 100% in focus 🙂 Noctilux, M9, ISO 800 and the only light was the light above the table. Just took this minutes ago!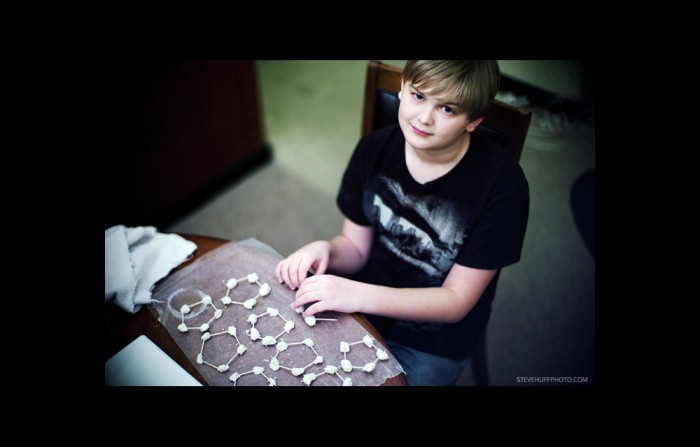 December 13th 2009
Took a couple of days off from shooting the M9. Yep, after the NYC trip I needed some rest so I sat at home and write for this site. Tomorrow I will hit the road again to see what I can find. I am also working on the Zeiss 50 Planar lens review so it should be up this week, maybe even tomorrow night. Im sill in lopve with my Noctilux though I did put it up for sale. Only due to the fact that it is my only lens now and I really do need at least two. Not sure what I was thinking. Lens Lust sucks.
Anyway, Here is one from the Noct from 2-3 weeks ago of my son. Indoors at night with the overhead light on. ISO 640 at F1.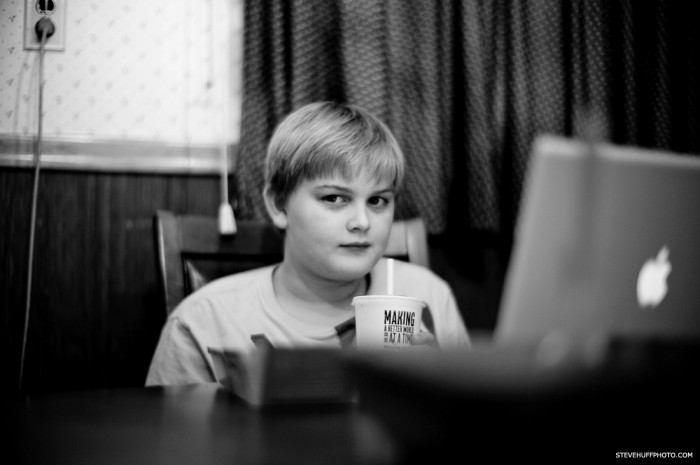 I will be posting more here about twice per week now, or when I find something cool to post! It's been a long day, so off to bed.
December 10th 2009
One from my NYC trip that did not get into the review…
Noctilux 0.95 probably at 1.4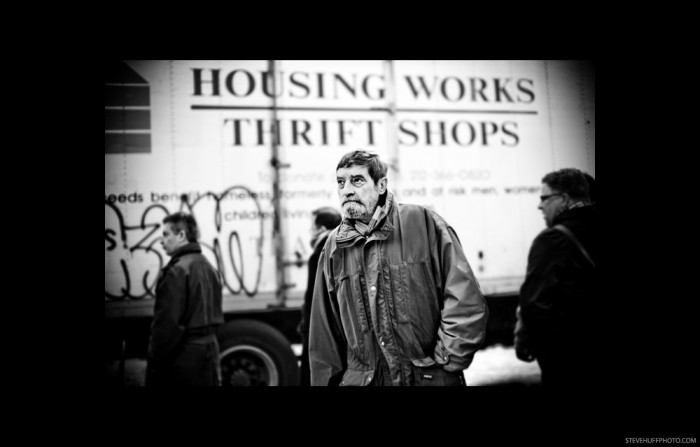 December 09th 2009
It's been a few days since I have updated this page, mainly due to me putting up new posts with images from the past week or so. As some of you know, I was in NYC yesterday and I was shooting the new Noctilux Leica sent me to test out. I will have my full review up sometime later today with a ton of images from that combo. Mostly street stuff but also some comparisons with the classic Noctilux F1 so it will be interesting no doubt.
Here is one of the MANY .95 Noct shots from the past 2 days. I like this one and I am not sure why as it originally went into my trash. After looking at it again I think it shows some qualities of the lens. Color, contrast, bokeh…its all here. This was wide open at .95 and was just a quick grab shot. Check back to this site later today for the full review…
M9 – Noctilux 0.95 at .95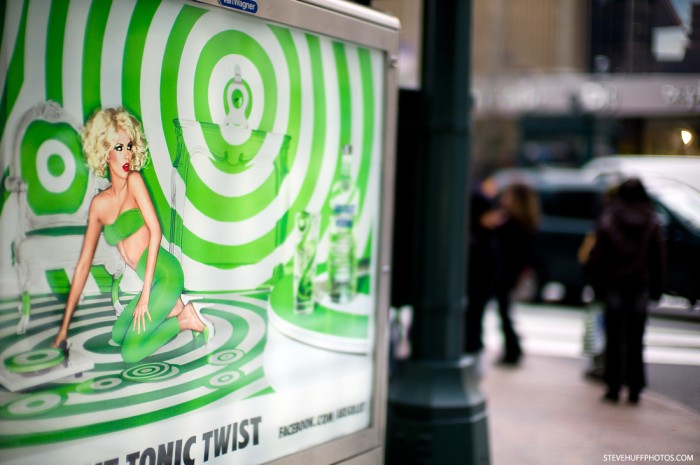 December 4th 2009
I was sitting there, in my Pajamas, jamming out some blues to a backing track and my son walks up with my M9 and Noctilux F1 and snaps this shot, wide open at F1. Now, the only freaking light in the room was from the tree and the stereo to my right. He did rest the camera on a stool but still, he nailed the exposure! I converted to B&W and added some grain as it fit the mood. Normally, I would never post a shot of me in my jammies, but hey, I like the shot. Another thing, we all wear jammies do we not?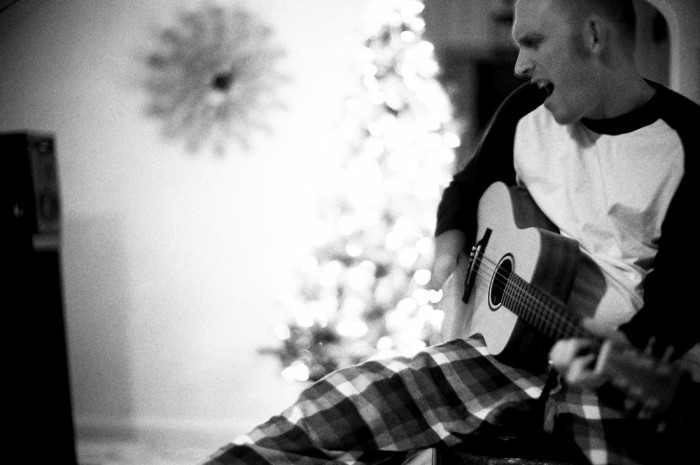 December 3rd 2009
Bummer! UPS was supposed to deliver the new .95 Noct today as I am getting one to try for a couple of weeks direct from Leica. Not sure if it got lost or delayed but UPS came and went with no package! Maybe tomorrow. Until then, here is an image on the M9 with the classic Noctilux at f1! ISO 160, 1/90s.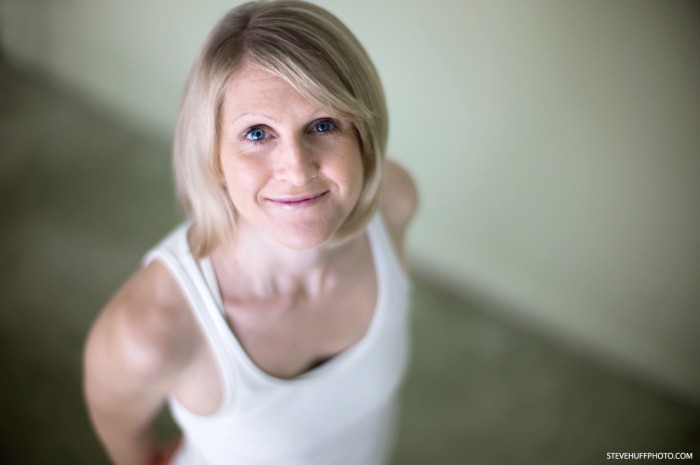 December 1st 2009
I have been having so much fun with the Noctilux on the M9 it should be illegal. Really. This is a lens that MANY hate and it is also a lens that many LOVE. I will be shooting it in NYC next Monday and I can't wait, finally some new scenery! Yesterday evening I shot this at F1 of a wall in one of these old run down factories. I wanted to see if it would work as it was pretty dark in the room.
Peeling – M9 – ISO 1250 – F1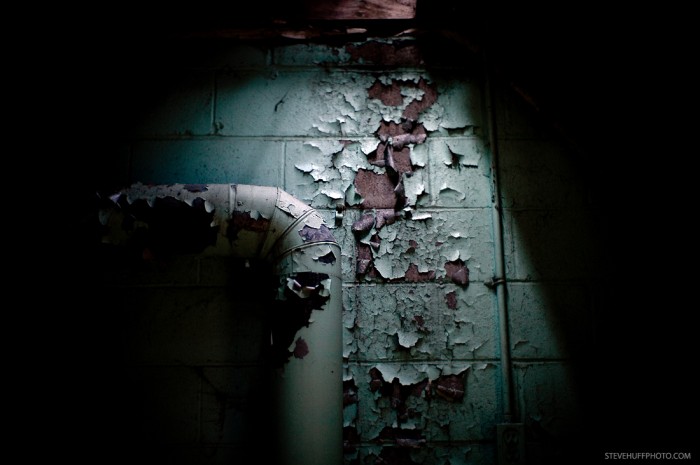 The M9 continues to amaze me! Not much more I can say. I love the Noctilux not for its perfection (as its far from it) but for its flaws and unique look. I will put up a pretty long review of the Noct F1 and the New Noct 0.95 soon! One more at F1…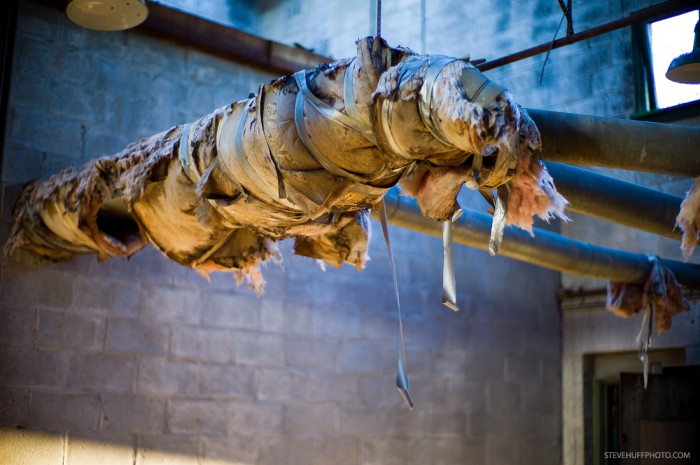 November 30th 2009
I will have my Voigtlander 35 1.4 MC review up this week. When I started shooting this lens I loved it but after a week I have noticed a few thing I am not sure I like. For one, it vignettes on the M9 and it also seems to cause my M9 to underexpose. This is supposed to be like a classic lens, much like a pre-asph Leica 35 Summilux. Wide open it draws very much like a classic lens but from F4 down it sharpens up. Here is shot from today at F4 with the lens. Review THIS week! Also, I was able to try out this lens thanks to lensrentals.com as they now RENT Leica lenses and cameras!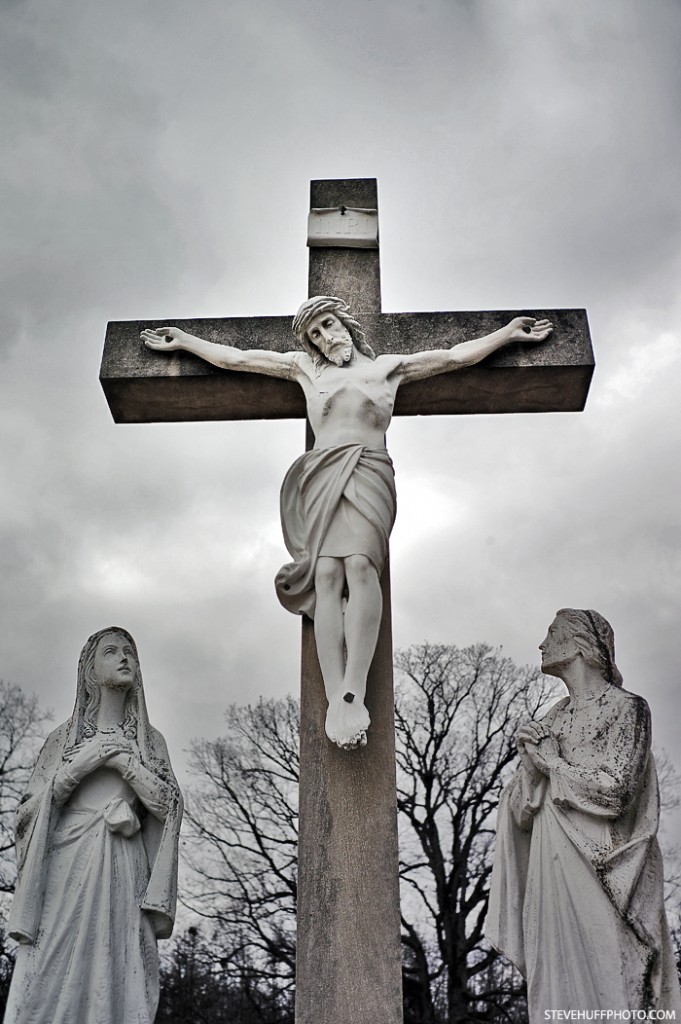 November 29th 2009
I wanted to see just how low light I can go with the Noctilux handheld indoors at night. My son was on the couch with his guitar and I told him to put on some gold "Elvis" glasses. I took this SAME shot of him a year ago in this same spot with the same glasses and same guitar with a Nikon D700. I think the Leica/Noct image has more "soul" than the D700 50 1.4 image from last year.
The only light was from a small table lamp to the right of him and it was actually pretty dark in the room. I only needed ISO 1250 to get to 1/60s, so the Noct IS A low light masterpiece! I can only imagine how good that new .95 Noctilux is (will find out in a week or so). Anyway, the image from last night:
Leica Noctilux F1 – ISO 1250 – 1/60th s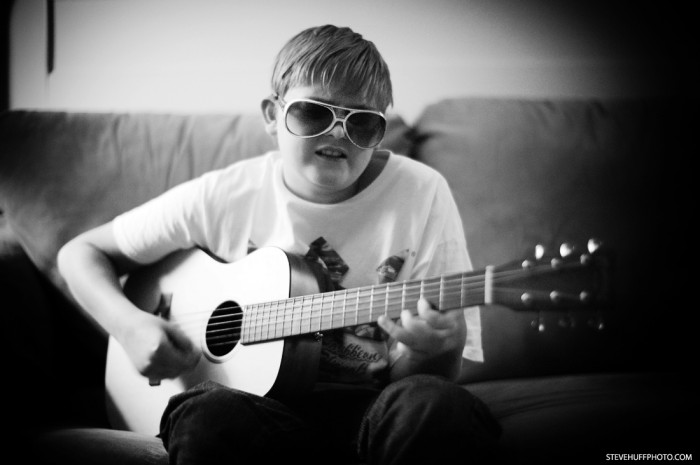 and for comparison I have to include the D700 image from a year ago…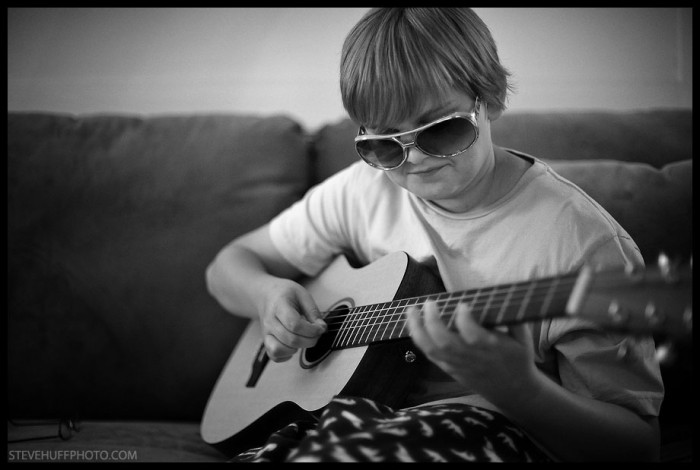 To my eyes, the M9 image is MUCH better. It has soul, it has feeling and I just like the "feel" of it. Both are just snapshots of my son goofing around, but the M9 captured the moment in a more human way. The D700 file looks flatter and more digital. Ahhhhhh, I love my M9 and Nocti combo. 🙂
November 28th 2009
I have been messing with Nik Silver Efex pro for hours today trying to emulate a B&W film look from some images I found on my Hard Drive.  I took these first two images years ago with a Leica MP and 50 Noctilux. The third was from last week with my M9 and Noctilux. All at F1 with the same lens. What do you think?
FROM LEICA MP and either TRIX or DELTA 100 – NOCTLUX F1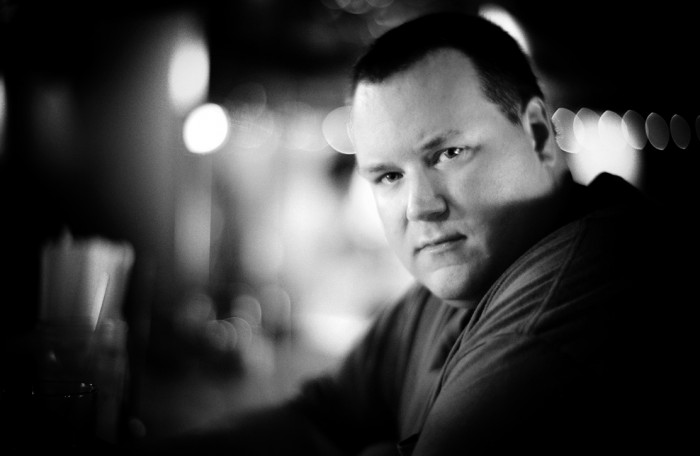 FROM LEICA MP AND TRIX OR DELTA 100 FILM – Noctilux F1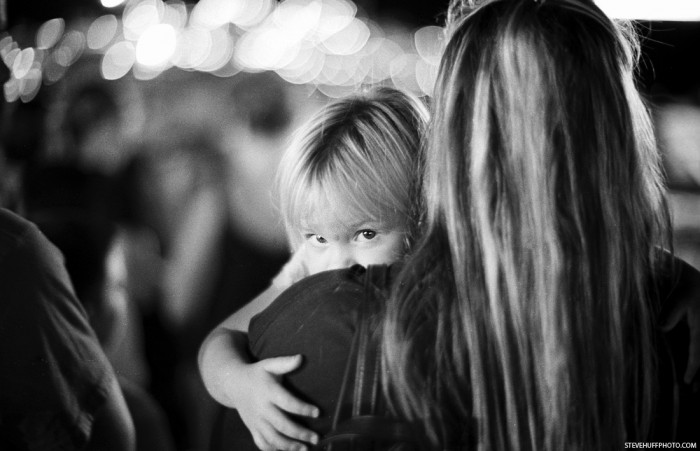 FROM LEICA M9 AND NOCTILUX F1 using a modified SILVER EFEX PRO TRI-X FILTER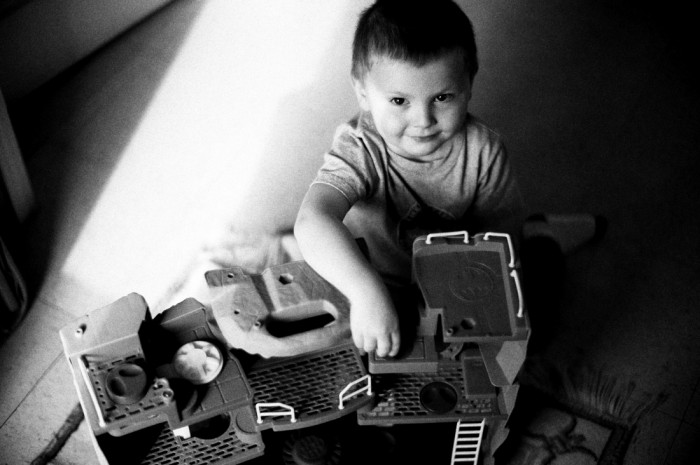 What do you think? The Nik filters are simply the best filters available in my experience and Silver Efex Pro is pretty damn good for B&W conversions!
November 26th 2009
Happy Holidays!
4:14 PM – Just got back from my Mothers where I ate a ton of turkey and all of the fixings. Brought my M9 and Noctilux but did not take many images. I did manage to get a couple of snaps off…
All images M9 – Noctilux at F1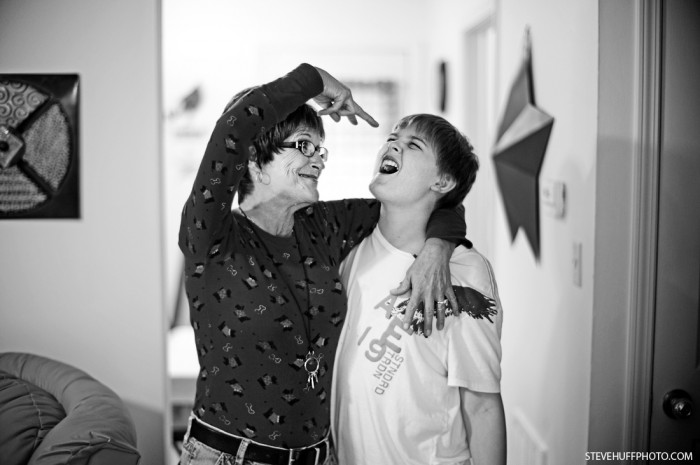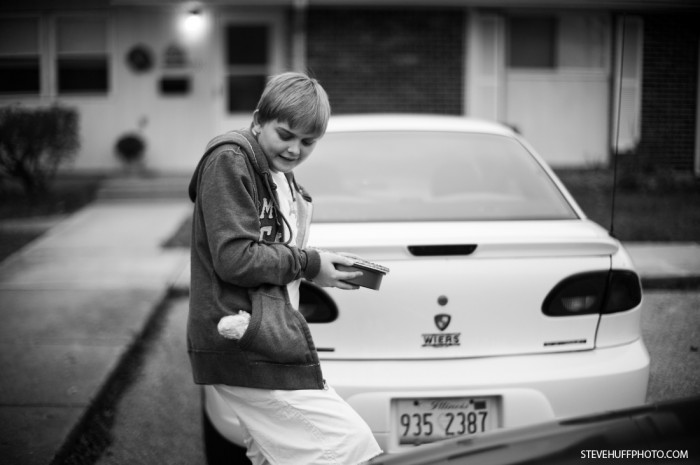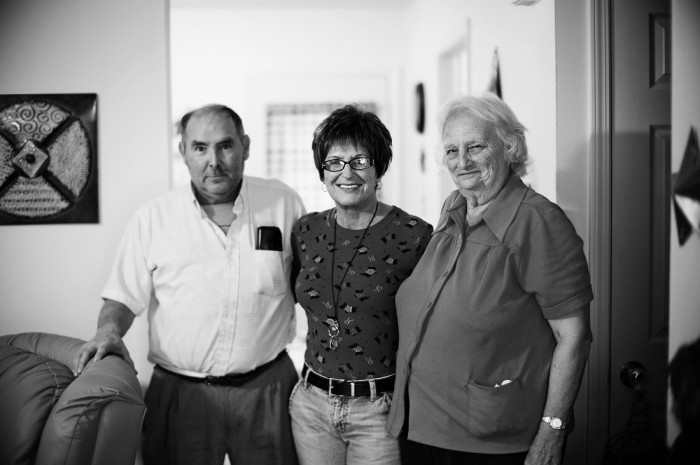 I can not wait to get this lens out in the city at night. I am heading to NYC on December 7th and will be staying downtown Chicago on Michigan Ave from December 21st-23rd. I will be putting the Noct to good use, trust me 🙂
Until then I will be shooting with these Ziess ZM lenses I have here as well as that Voigtlander 35 1.4, which is still surprising me. I am waiting to find a fault but so far have not. I even did controlled focus shift tests and this copy of the lens does not show any focus shift AT ALL. I was surprised as I know many say this lens has shift. I will have a review up in a week or two so I will see if something negative pops up between now and then.
from earlier this morning…
More from the gorgeous Noctilux at F1. I am really noticing the difference between this lens and the Voigtlander Nokton 1.1. The Noctilux is less sharp and not as corrected but man, it can really be beautiful. Its long focus throw makes focusing slow but accurate. It is not a speedy lens to use, but can give you results like no other. On the M9 you get the full effect of what the Noctilux does but I must admit, it was also special on the M8.
Here is one from yesterday at F1, which is how I will shoot this lens 99% of the time. The bokeh is gorgeous.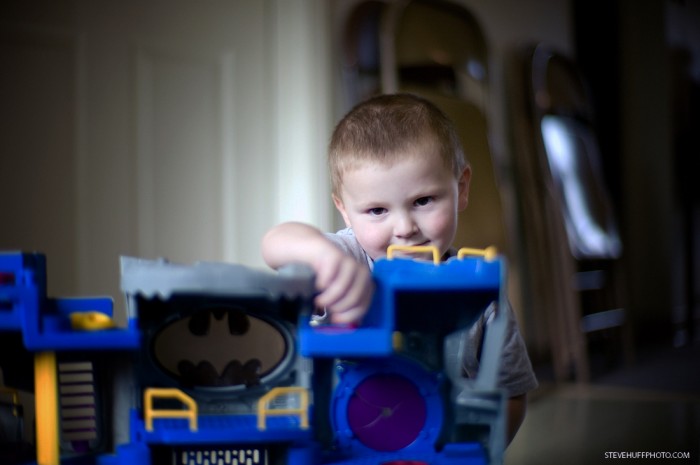 Also, I had some e-mails asking why I decided on the Voigtlander 35 to be my 35mm lens of choice for the M9. Well, its all about cost. I have a limited budget and since I wanted the Noctilux I had to sacrifice my 35 Summicron which is about as perfect as a 35 can get. I had to sell my 50 Lux Pre Asph and 35 Cron to fund the Noctilux and the sacrifice I made was to get a cheaper 35.
I had no plans on buying a Voigtlander 35 but lensrentals.com sent me one to try out (full review soon) and I was so pleased with its performance I decided that it would be the 35 to get seeing that I had limited funds. At $500 it is a super buy so I am ordering my own in a few days. I have some images with it that I can not show here (my wife would KILL me) and I have to say that they are flat out gorgeous. I am hoping to get more images with it tomorrow so I will post some then. Is it as good as a Leica? No, but for the money it is superb.
One more from the Noctilux…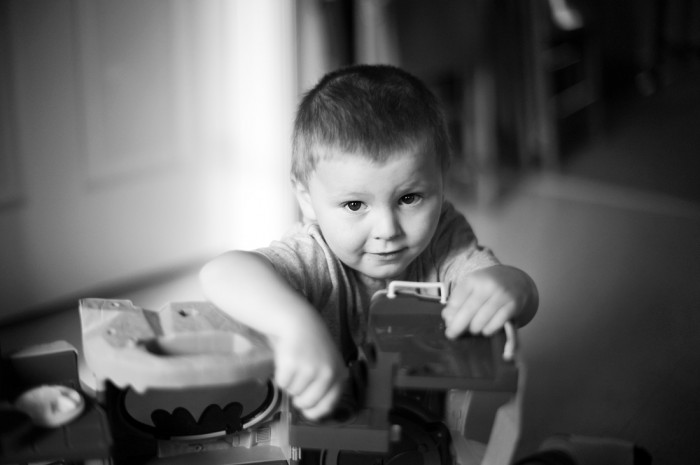 November 25th 2009
Was out today with the Leica Noctilux F1 and the Voigtlander 35 1.4 Classic. Wow. This lens is FREAKING AMAZING on the M9. I want one. I will have a ton of photos in my full review of the lens but can say right now that it has some serious classical MOJO with the M9. Also, a FYI, my new 2 lens kit for the M9 will be the Voigtlander 35 1.4 MC and the Noctilux F1 (if the sale of my gorgeous 50 Lux pre-asph goes through). This seems to be a great CLASSIC combo.
M9 with Voigtlander 35 MC at 1.4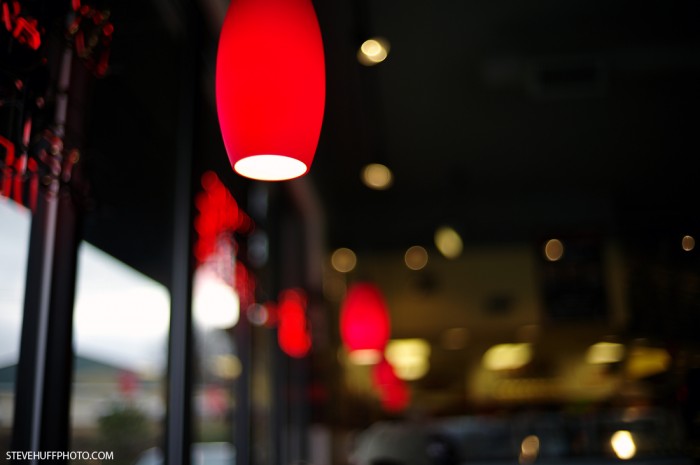 Leica M9 – Voigtlander 35 1.4 MC at 1.4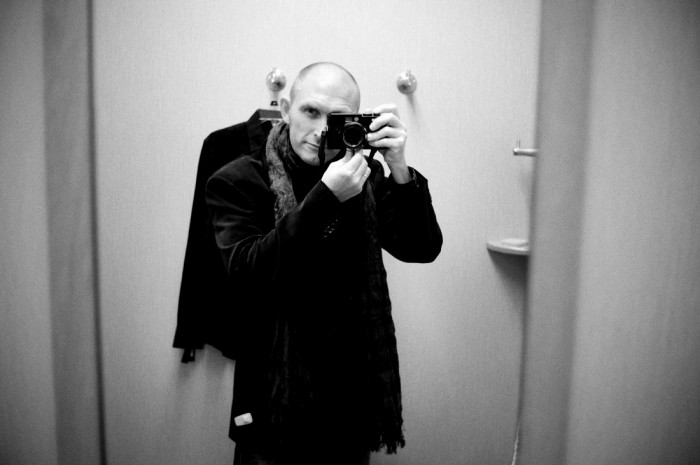 M9 – Leica Noctilux F1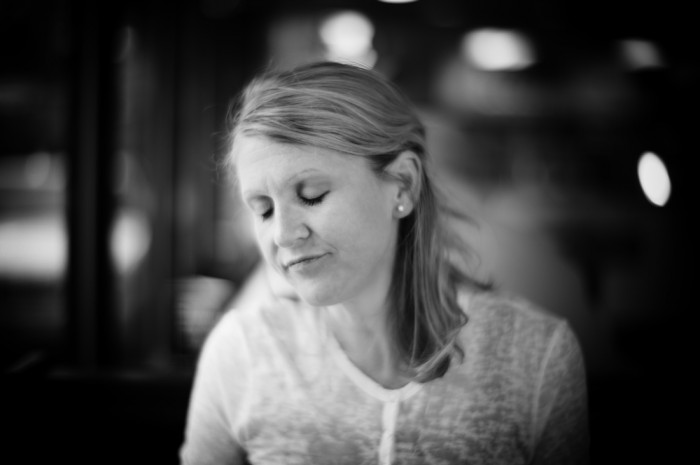 November 24th 2009
12:17PM – I picked up the Noctilux at the post office at 8:30 and did some quick test shots between it and the Nokton 1.1. I will be making an all new post tonight with the results, but for now here is a quick shot from the M9 and classic Leica Noctilux F1. Click for larger version.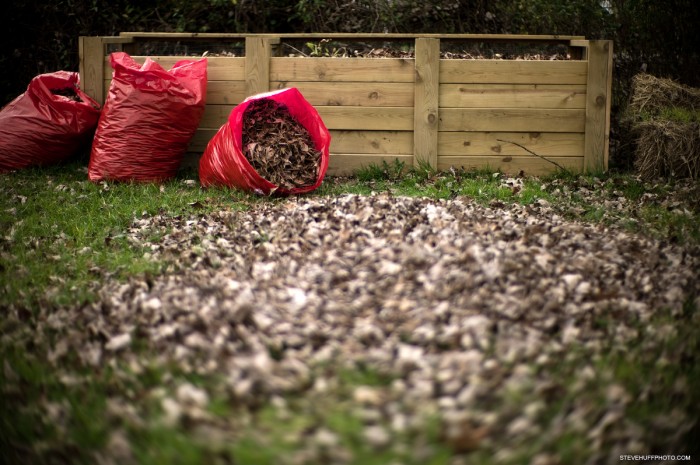 Notice the "swirl" at the bottom edge? This is one thing you do not see much with the Voigtlander Nokton 1.1. To some, this is the swirly look that makes this lens unique. I like the look. I can say that the Voigtlander is sharper at 1.1 than the Noctilux at F1 and there are differences in bokeh! I will go over all of that in my post later.
6:42 AM – The Noctilux F1 did not arrive yesterday due to the incompetency of the USPS but it will be here this morning! Nothing like 3 day EXPRESS mail! Ha ha. I will have some samples up today with the Noct, and will add some comparisons with the Nokton 1.1 in the Nokton review later! But check back here to this page  a little later today and I will have some quick samples up with the M9 and Noctilux! Stay tuned….
November 22nd 2009
Tomorrow the Noctilux F1 arrives! I will be sure to post some stuff from it this week. Also, if anyone is looking for a NEW IN BOX Leica Noctilux F1 lens I believe Leica dealer Ken Hansen has one left. This is a rarity..a new in box NOCTILUX F1. New old stock! He may have sold it but maybe not. If you are looking for a new classic Noct F1, you can e-mail him here and ask about availability/price. Make sure you tell him Steve Huff sent you!
In the meantime, one with the M9 and Zeiss 50 Planar at f2. I added a film filter to it so the grain you see was part of that filter. Review VERY soon!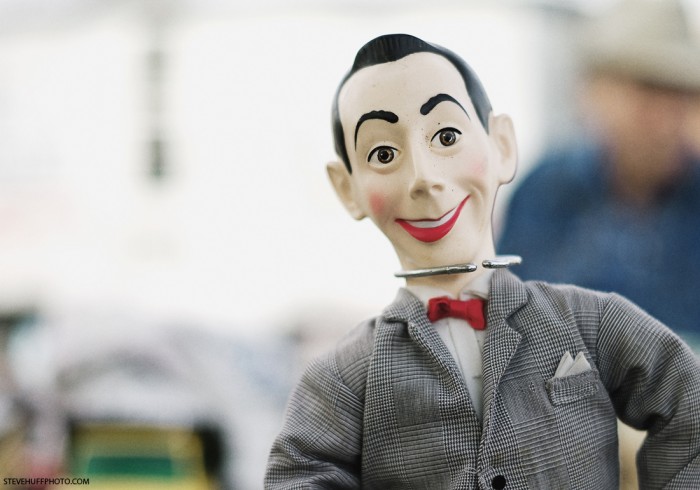 November 21st 2009
Going to shoot more today so before I head out I figured I would post this ISO 2500 image I snapped last night in my sons room. The only light in his room was his 40 watt table lamp about 12 feet away from him. I used the Zeiss 50 Planar at F2 and set the ISO on the m9 to 2500. Not bad!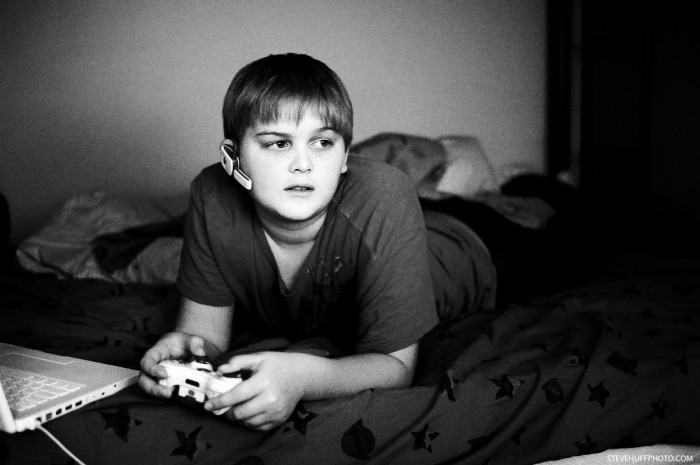 I should have another update later today and hope to have my Leica WATE (wide angle tri elmar) review up mid next week, maybe Wed. Then Friday my Canon S90 review. Also, next week I plan on putting up some M9/Noctilux F1 samples!
November 20th 2009
Today is my 40th birthday. Man does time fly. I still feel like I am 25 but realize in the blink of an eye I will be 50. Wow. Anyway, been shooting today with the WATE and a Zeiss 50 Planar which is just as beautiful as the Zeiss 25 when it comes to the warm color and 3D pop. Here is a simple shot from a walk today with the 50.
Zeiss 50 Planar at F2 – ISO 160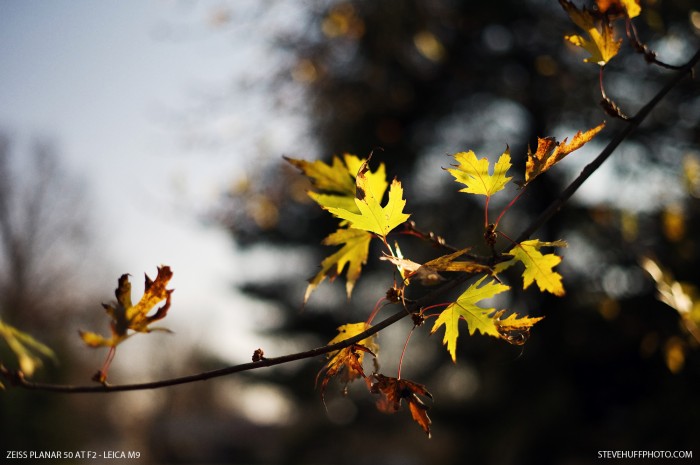 Also, I am selling my prized Leica 50 Summilux Millennium Edition black paint pre-asph lens to fund a mint classic Noctilux I found. This is a MINT+++ copy of the lens and very hard to find in black paint, .7 focus version, built in slide out hood and CODED for M8 and M9. Comes in box, case and in like new. I preferred this lens to the ASPH version that sells for $3600 and is the one I reviewed on my old site. If interested, email me using the contact link but I am asking $2200 for this beautiful lens. As I have stated, it is perfect. If I can not sell it in the next 2-3 days it will be withdrawn and my Noctilux will have to wait.
November 19th 2009
Leica just sent me a Wide Angle Tri-Elmar to test for a couple of weeks and MAN is this sucker WIDE! 16mm on a FF M9 is crazy wide so I will be heading off to downtown Chicago to get some cool images there. Lots of architecture and interesting things to see. This was the very first snap with the WATE on my M9. Walked by some old dogs and their pups and blindly shot this. I do have the "frankenfinder" with the lens, and I will be putting that to good use because you really do need it with this lens!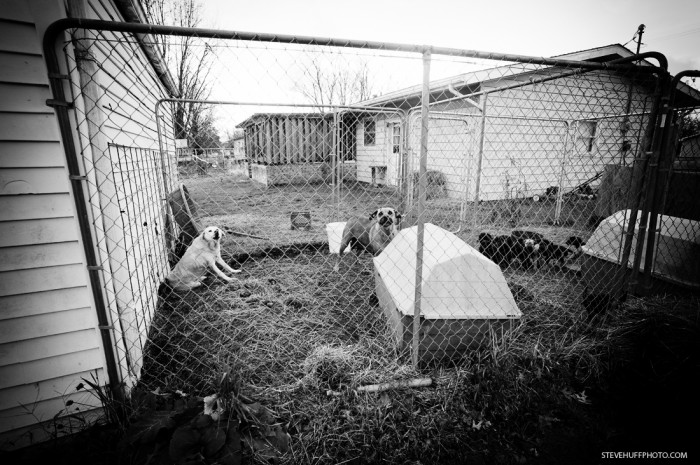 and here it is, the full setup!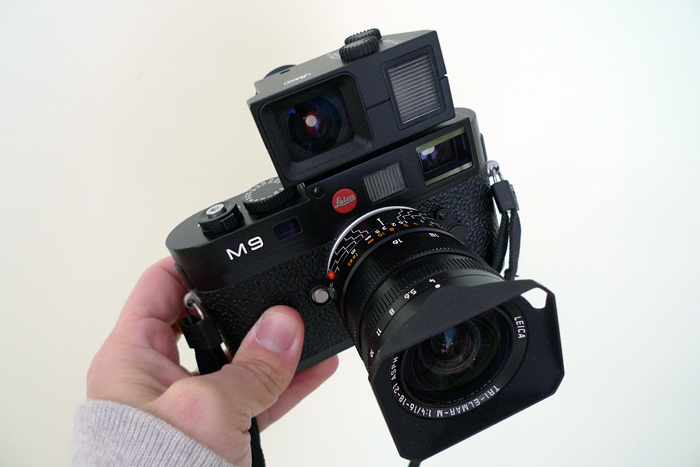 My M9 45 day follow up.
I have been shooting so many cameras lately and I have to say that I have found NOTHING that comes even close to the Leica M9 for image quality. Sure, a Nikon D3X may be equal or a bit better but no way I am lugging that thing around with me everywhere I go. I mean, it just would never happen. The closest camera I have found that is enjoyable like the M9 and gives good IQ is the Panasonic GF1 but still, it is not M9 quality.
The M9 allows me to ALWAYS have a high quality camera with me, and with its near medium format quality files I can get not only capture images I would not normally capture, I can do so and know I am getting sublime IQ. Even after shooting this M9 for over a month now I can honestly say it still makes my jaw drop when I get those shots where the light is right.
I have seen some threads in the Leica User Forum where there is a debate on the M8 vs M9. Some are saying the M9 is not much better, and others are saying the m9 is MUCH better. Where do I stand? Well, after shooting both cameras extensively I can say that the M9 IS indeed a nice improvement in image quality. The files are smoother, richer, have better color, and all of that glorious detail is still there, and then some.
I have a feeling the few that have gotten the M9 and have NOT been happy may have had an RF that was out of spec. My M9 focus was actually a bit off when I received it. It was not focusing 100% correctly and I was thinking the M9 was not as sharp as the M8. After a quick adjust it was spot on and the magic was back. I have heard from 2-3 others who had some focus issues with their M9 so if you are an M9 owner and not getting the sharpness and detail your camera may be off. But, do not blame Leica for this! I blame shippers who are rough with the packages. If an M gets thrown around a few times the RF may go out of adjustment. When UPS delivered mine they threw it on my porch. Who knows what else happened to the package on its way from NYC t o Illinois.
As I said earlier, when the light is right and you have a good lens your jaw should drop when you open an M9 RAW file. In my many years of photography I have never seen digital files as rich and magical as those from the M9. This camera really is a masterpiece in the IQ department. But, after 45 days or so of shooting the M9 on a DAILY basis I have found ONE thing that really could use improvement.
Besides the sapphire glass and the long SD card format times, the one other thing I have found that needs improvement is the LCD display. Yes, I did say it was not an issue in my review but after extensive use I feel the LCD could be of higher resolution. Why? Not for "chimping" and obsessing over each shot but the LCD is not even high enough res to see if your focus is spot on. When blown up to 100% on the LCD your image looks very soft. This tells me that the resolution of the M9 LCD is not high enough to resolve the detail the camera can pump out.
There have been a few occasions where I thought my focus was off, and after taking more shots to make sure I thought my cameras focus was way off. When I checked out the shot on my computer at home I would then realize the image was perfectly in focus and sharp. Now that I know its the LCD I do not worry about it but it would still be nice if the LCD was a bit higher resolution.
I smell an M9.2 in a year or so with upgraded Sapphire Glass, Higher RES LCD and Adjusted Framelines. I could be wrong but I am telling you, I smell it coming! I do feel the M8.2 frame lines were a bit more accurate.
Other than those three things, to me, the M9 is the perfect camera. I will hold on to my M9 for as long as it lasts me though as none of these things prevent me from getting great images. After 45 days I still love the camera!
New image coming later….
November 17th 2009
Man, today was dark, dreary, cold and rainy. I took my M9 out in this weather and even though some rain hit the camera I had no issues with it. I am still testing the Zeiss 25 Biogon and did find a couple of issues with the lens on an M9, but they are fixable and not that big of a deal. I will go over this info in my full review of the lens at the end of the week.
Here is a shot I took today in this crap weather with the Zeiss 25 Biogon
at 2.8. The lens draws VERY nicely. Yes, this image has had some Post Processing including B&W conversion with Silver Efex Pro but I wanted to give this one a dramatic look. This hospital has been closed down for MANY years and the inside is pretty nasty these days but with the clouds today I drove over here to get this shot of the outside. I hope to get INSIDE when I get the Leica W.A.T.E. this week for review!!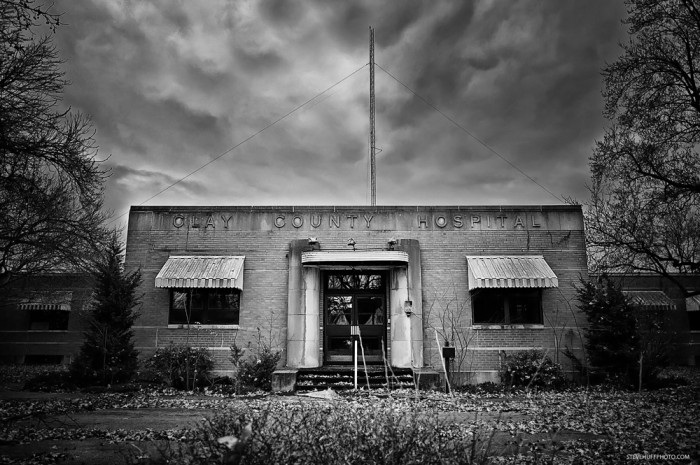 November 16th 2009
Been busy these past two days switching web hosts! Even though this new site is a week old I had to change hosts and my first one said I was using too many of their resources? Odd, my site does not get THAT much traffic! Anyway, I am now on a fast server though there may be a bug or two to be ironed out. In any case, the M9 is still doing GREAT. I have had ZERO issues or problems and it is the best digital camera I have ever shot with. I have a slew of Zeiss lenses coming and Leica just today sent me a W.A.T.E. for review. Can't wait!
Here is one for today. My aunt was selling her "snow ladies" at an art fair so I grabbed a shot of her (left) and my Mom (right). She ended up selling 50 of these cool X-mas decorations. I put this image in my Nokton review today but this one was converted to B&W using Silver Efex Pro.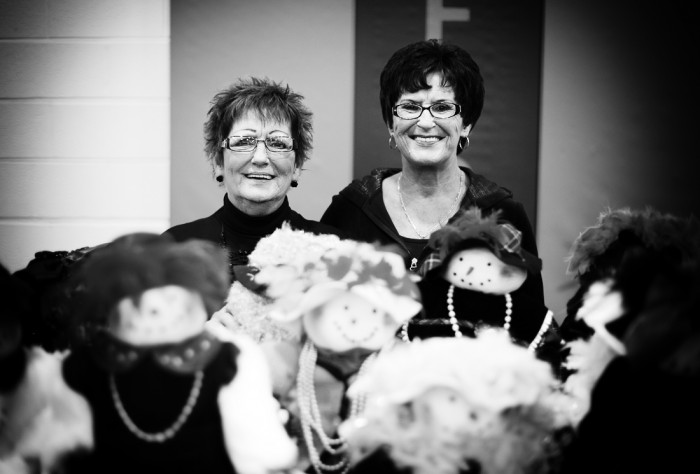 November 14th 2009
Shot this in a small town diner today with the M9 and Zeiss 25 2.8. I love the way the M9 files convert to B&W!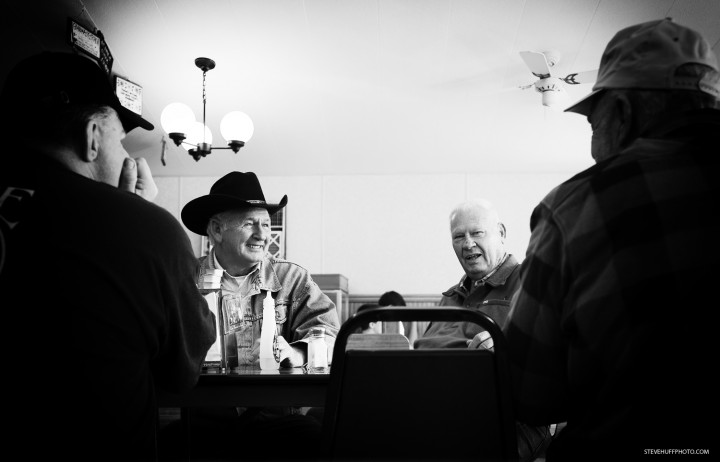 November 13th 2009
Was out with the 50 Nokton, which is considered the "poor mans Leica Noctilux". Well, I do not know of any poor men who have a spare $1100 laying around but it is much better (price wise) than a used Noctilux at $5,000 or a new Noct at $10,000! What I wanted to know is how the new Nokton 1.1 compared to the classic Leica Noctilux F1. Here is a shot from today: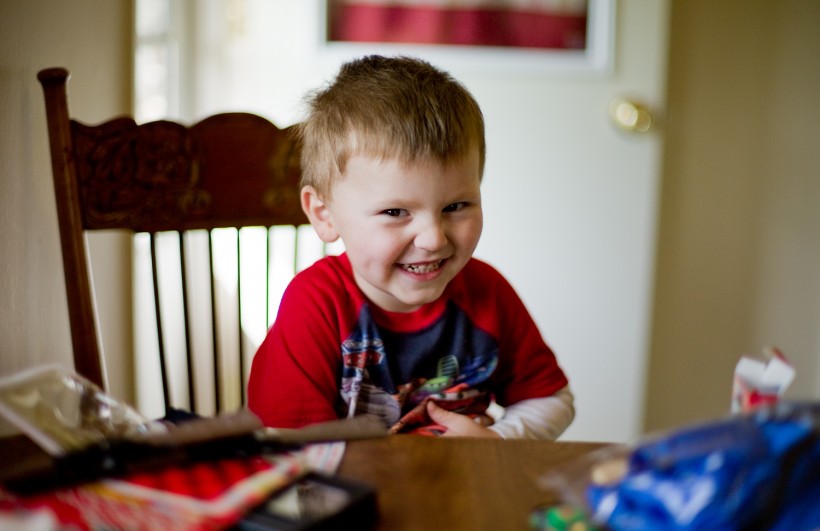 My nephew Jack was all smiles for the M9!
November 12th 2009
Went for a walk with the M9 and Zeiss 25 2.8 Biogon and I was floored by its warm colors and sharpness! The Bokeh at 2.8 is superb!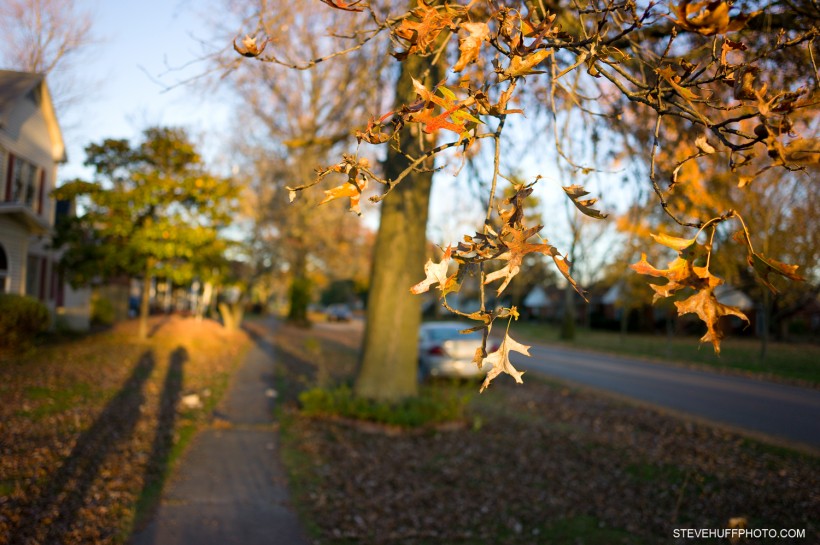 The shot below had some processing done to it but is also at 2.8 with the Zeiss.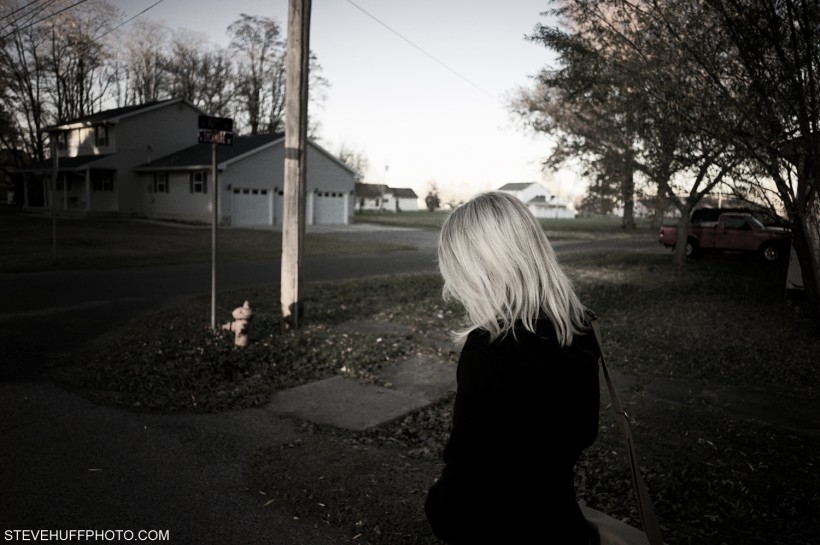 November 11th 2009
Some quick and dirty 1st shots with the Voigtlander Nokton 50 1.1, wide open…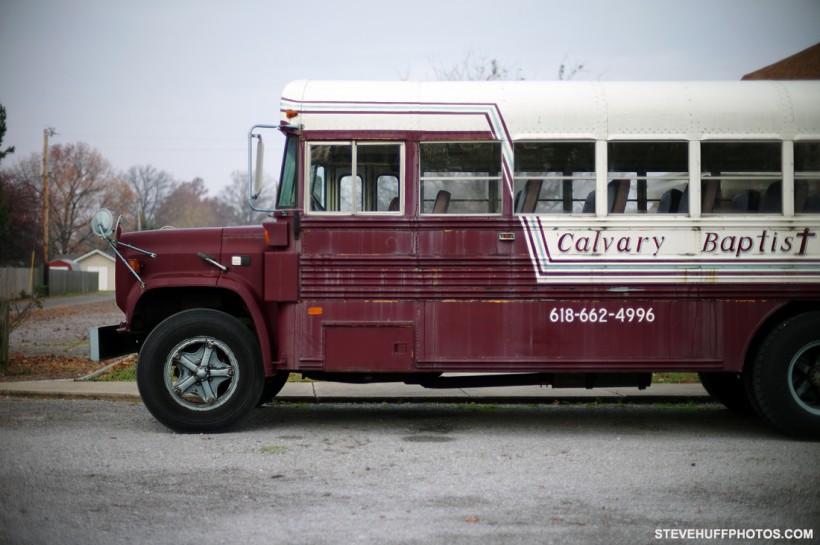 November 10th 2009
You gotta love the classic Leica 50 Summilux PRE-ASPH lens. It just has something special about it. I shot this tree at 1.4 and I love the way it rendered the image on the M9. Man, I love full frame!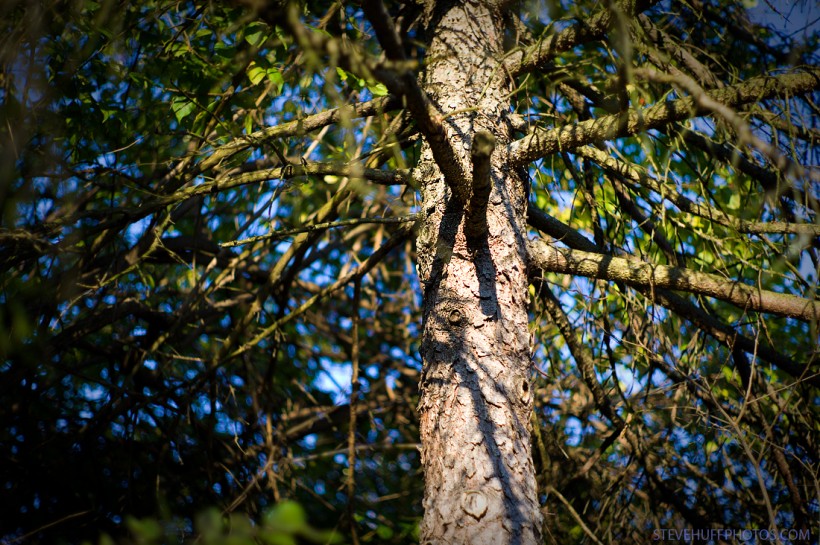 [ad#Amazon Rotating Ad]