Hi Steve,
I wondered what you thought of this……
Increasingly I'm hearing photographers refer to their pictures as 'stories'. I've even received comments such as "nice story" on some of my photographs.As someone who has a professional interest in story telling, I feel that the notion of a photograph as a story somewhat exaggerated. In some quarters it has gotten so absurd that one photographer I came across recently referred to the subject (a man) in his photograph as "the plot" of 'the story'
The only question this poses for me is have we 'lost the plot'
Whilst experts differ in their definition of story, it's widely recognized that great stories have context/setting, protagonist/character/hero, antagonist/struggle/challenge/villain, solution/action and outcome/tragedy/victory
Now, take a look at the picture below. There is a clear setting/context. The main characters are the father and his son (protagonists). You could make an argument that they are fighting natural elements (antagonist). But to call this a story you have to be able to answer the question – "what happened next?"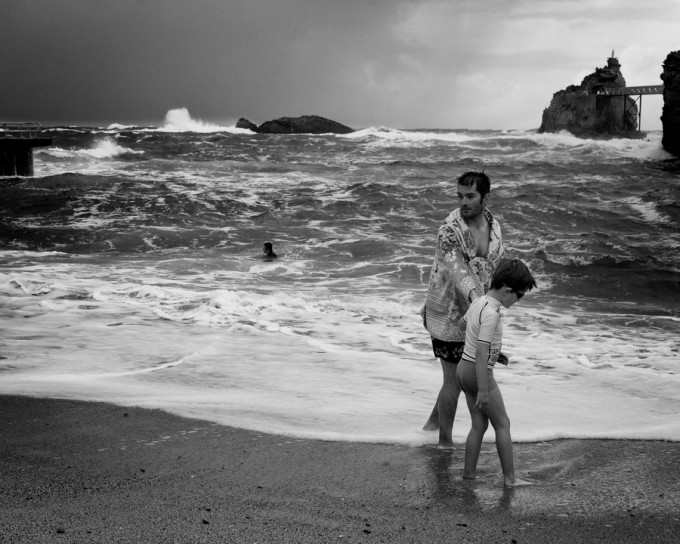 If you asked ten viewers to imagine what happened next, you would get ten different answers. So perhaps it's fairer to say that photographs can be a powerful element in story telling.
To refer to my photograph as a story is surely going too far.
What do you and your readers think?
regards
Paul
PS – the picture was taken on my M9 with a Zeiss 50mm Planar @ 1/250 ISO 160 on vacation in Biarritz.
PPS – It's your fault I emptied my piggy bank and bought the M9 🙂 – thank you!