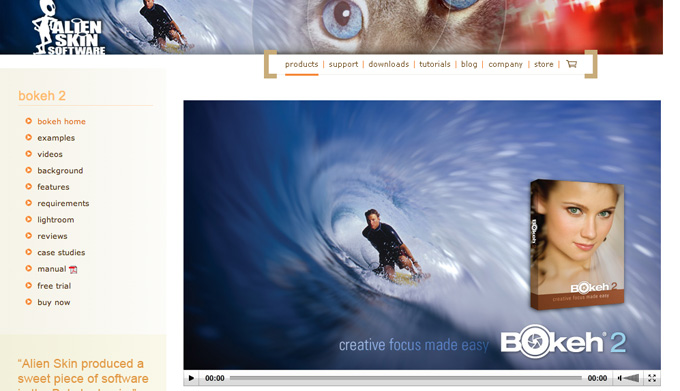 Bokeh. An interesting word. What does it mean? Most of you reading this web site already know what it means, but many of you have no clue. Many newbies read this site and I get e-mails almost daily asking me questions like
What is Bokeh?
What is Aperture?
How can I take a good picture?
I get these questions on an almost daily basis along with many others because every day there are new people who are just getting into photography who find this site. Today I am writing a bit about "Bokeh". What exactly does that term mean? Well, contrary to what some believe, it is NOT the word used to describe the actual blurring of the background in a photo. Bokeh is the term used to describe the QUALITY of that background blur in a photo.
From Wikipeida: bokeh (pronounced /boʊ'kɛ/) is the blur,[1][2] or the aesthetic quality of the blur,[3][4][5] in out-of-focus areas of an image, or "the way the lens renders out-of-focus points of light.
I know many photographers who obsess with the Bokeh qualities of a lens while others just see blur and think it's cool. One of the reasons I love Leica lenses is because I find they create some of the most pleasing Bokeh compared to Nikon, Canon or whoever. Leica glass is expensive but unique in the fact that it will give your images that something special that is not apparent when using other glass. Canon and Nikon have some great glass like the Canon 85 1.2, or the new Nikon 85 1.4 that will create beautiful Bokeh but even those lenses are pricey and too expensive for many of us. In Bokeh land, I believe that Leica is king and the fact that their lenses are so tiny in comparison to Nikon or Canon is what also seals the deal for me. Sure there are cheap Canon and Nikon lenses that will give you shallow Depth of Field but many times the bokeh qualities of many of these lenses are headache inducing.
So how do we get smooth pleasing bokeh without breaking the bank? I remember a while ago seeing a software plug in for Photoshop that recreated the Bokeh of lenses artificially and I remember saying to myself "What a joke!- No way software can replace the qualities of a lens". I refused to even try it because to me, I knew there would be no way it would look good or natural.
Fast forward to 3 days ago…I was invited by Alien Skin to try out their new and improved "Bokeh 2" plug in software and decided to give it a try to see what it was all about.
So I downloaded the plug in and started messing with it in Photoshop CS5. At first, I had NO IDEA how to use it as I did not read the manual yet so I just browsed the presets and chose the "Canon 85 1.2 at 1.2" setting. I used a D-Lux 5 image and as most of you know, getting shallow depth of field from a small sensor camera is very hard, and in some cases impossible so this image really did not have that creamy, dreamy look like I would have gotten from say a Canon 5DII and 85 1.2L. It was the perfect test image..to see if I can take a portrait taken with a small sensor camera and make it look like it was taken with a super fast lens wide open. Here is the result, my 1st try with Bokeh 2 and it took 4 seconds.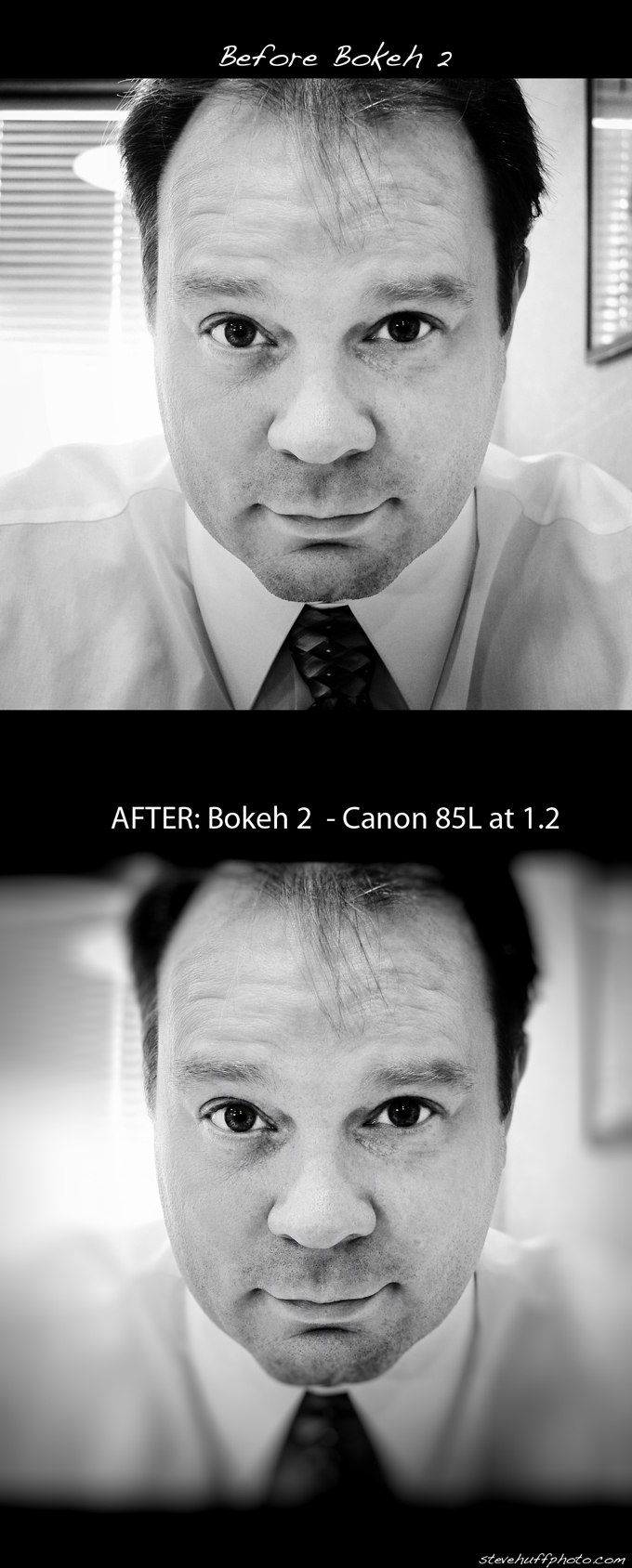 As you can see from the above image, it is a bit over the top because i used the 85L 1.2 setting which gives super creamy and dreamy Bokeh. I used to shoot with the 85L and its Bokeh was VERY smooth and dreamlike at 1.2. It is my favorite Canon lens. Period. I can not say this preset recreated the depth of field the 85 would have given me, but the artificially created Bokeh looks pretty similar to the real deal. Very smooth, very creamy and dreamlike. This got me to thinking…I mean, anyone can take a flat image from a small sensor camera and create fake Bokeh giving their image a unique look. How unique can you get? How about this one…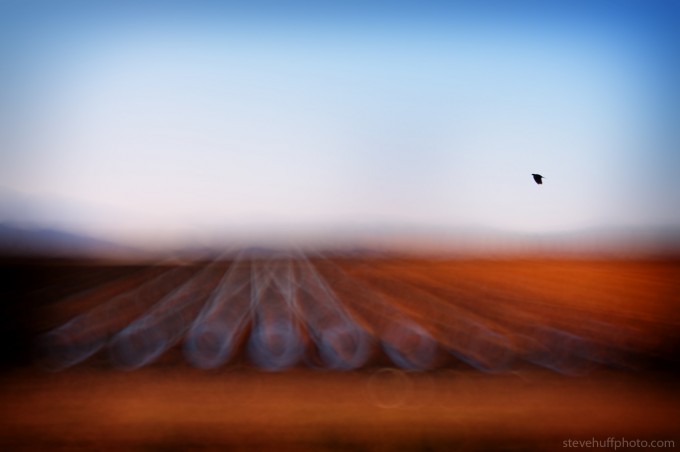 ABOVE: I shot this image outside of my car wiindow while driving. Was testing the fast AF of the Sony A33 and saw the bird and raised  the camera and it INSTANTLY focused and took the shot. The image above was treated in Bokeh 2 using the 500mm Mirror Lens preset. I also used a film preset in Exposure 2 to give the color a bump. The original looks quite different…
You can see how Bokeh 2 can give your images a unique and surreal look. Some may like this look and some may HATE it but I have to admit it is quite fun to mess around with. You can go right with the presets or you can customize to your hearts desire. It is easy to go a bit over the top (like I did) so be careful…
Here are a few more images that I gave the BOKEH 2 treatment with. Fun stuff. If you want to give it a try yourself, and have photoshop or lightroom you can download the free demo HERE directly from Alien Skin. It may not be everyones cup of tea but I know if I had only a small sensor cam I would have it in my plug in folder to use on those images that need a little BOKEH BOOST! Another very cool plug in from the guys at Alien Skin.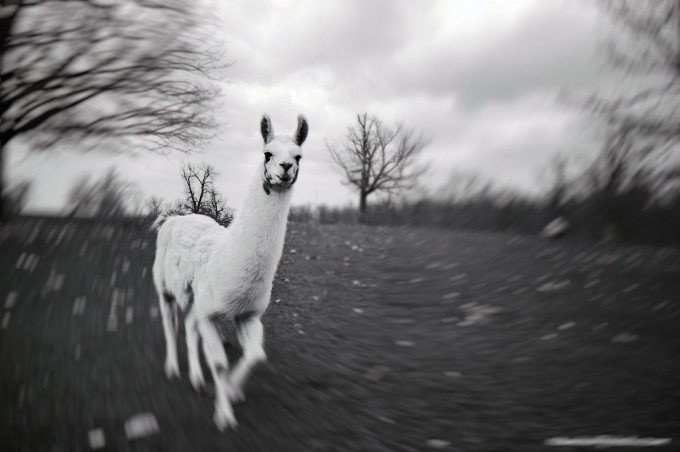 ABOVE: Using one of the presets in the MOTION category I was able to take a flat photo and turn it in to one that conveys the sense of motion. Worked very well.
Another BEFORE and AFTER…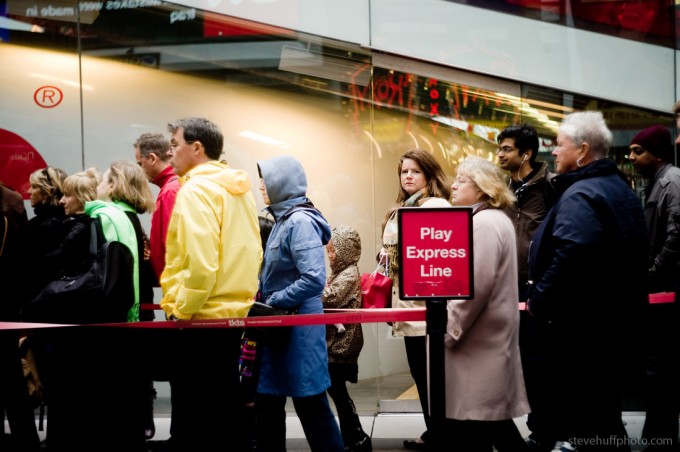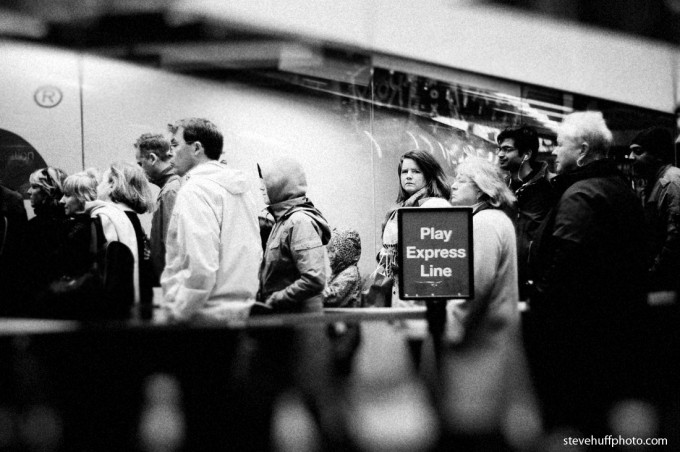 and more….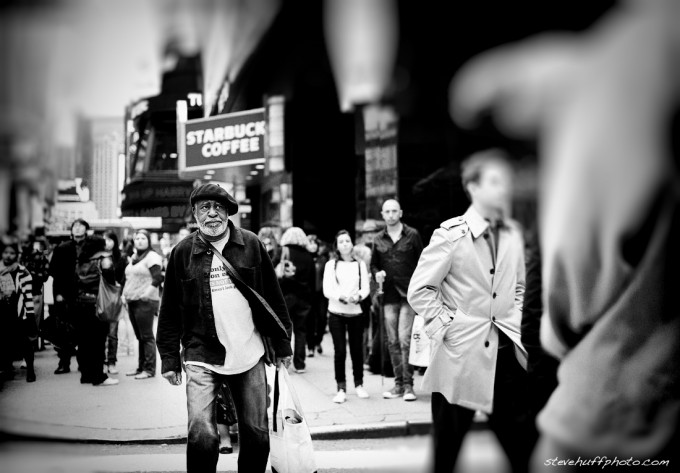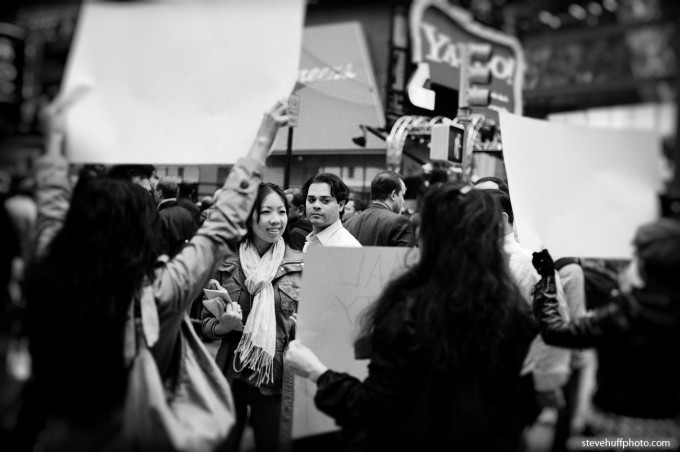 [ad#Adsense Blog Sq Embed Image]