Hey guys! Here is a guest article I decided to publish even though it is a bit hard on my favorite camera ever, the M9 AND I do not agree with what the author has said here or shown.
Not everyone may agree with what everything David says here but maybe it can fuel some discussion? This is one mans view (David Babsky) of the "Leica Rangefinder Philosophy" – Enjoy 🙂
Don't forget you can now discuss all things Leica in the new Leica forum here on the site 🙂 Steve
---
Dear Steve,
I've been reading your photo blog for many months – and sent a donation, too! – but I just can't see what's so wonderful about the ancient Portugese-built M9 ..'ancient' because it's a 1950s-era camera with a 2009 Kodak sensor inside. Incredibly, its 1954 grandfather, the M3, is actually smaller and quieter, despite being built purely of mechanical cogs and spring-driven clockwork.
Here's my take on the (my) Leica M9 ..with a few accompanying photos..
'Leica Rangefinder Philosophy' by David Babsky
Image A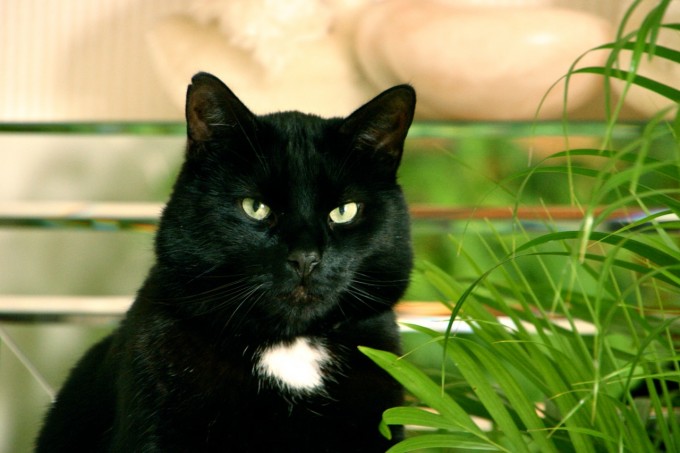 I've now had my Leica M9 for just over a year, and it's been my most miserable year of photography ever.
Image B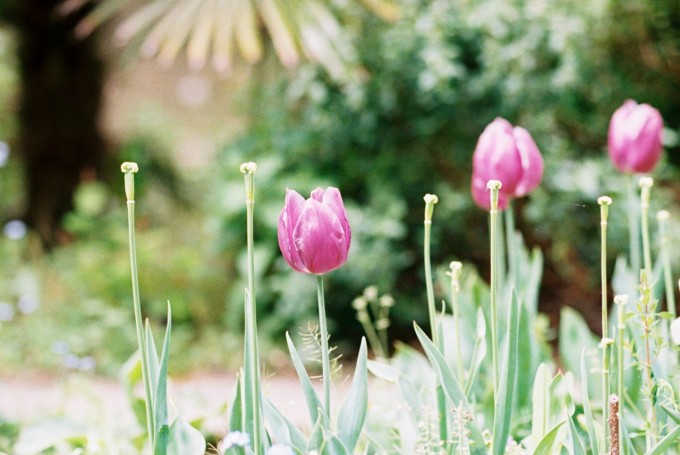 Looking back through my photo library (..the pics on my Mac..) I realise what wonderful, joyous shots I'd had from a huge variety of cameras (..though I haven't yet digitised my zillion rolls of film..) and they all gave me so much pleasure and gave me the shots I wanted ..compared with this farce of an interchangeable-lens rangefinder.
Image C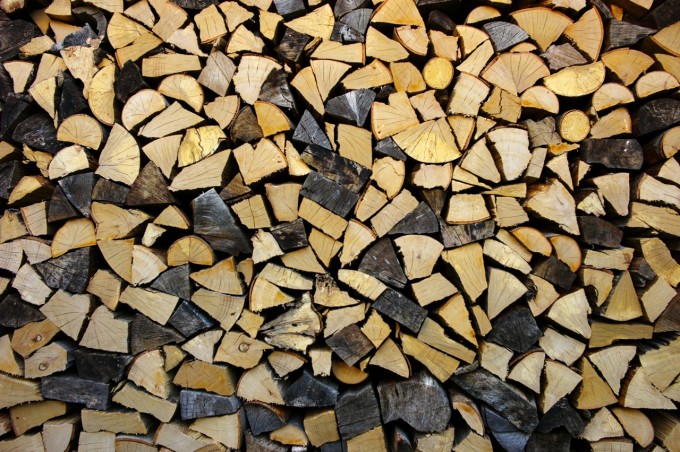 Leicas were extremely capable – but very expensive – pocket cameras when they were first made in the 1920s. A pocketable – yes, pocketable! – camera which, by the 1930s, offered easily-interchangeable lenses, too.
Image D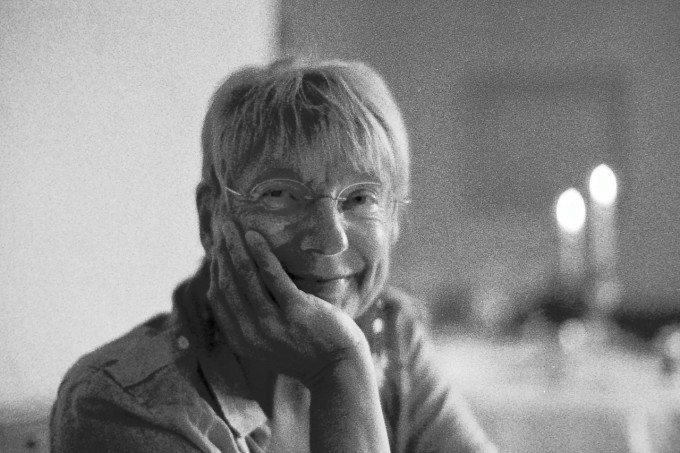 With one lens on the camera and another two in your pocket – if you could afford them – you could go anywhere and shoot anything! ..Unobtrusively, surreptitiously, or just plain conveniently.
Image E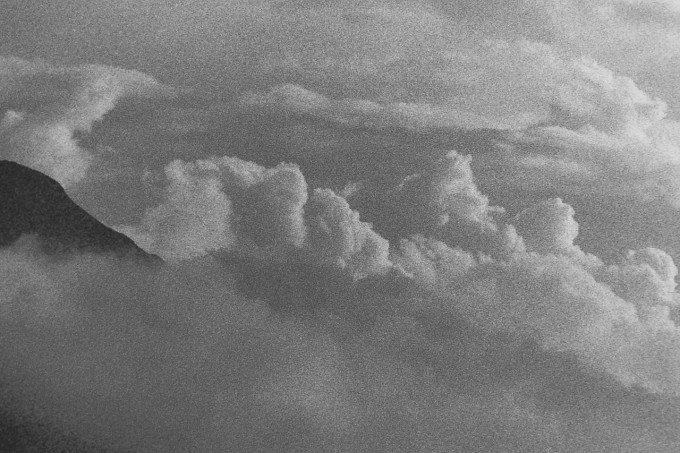 30 years after the original Leica, the camera was completely updated in 1954: the M series was born. These were heavier and bulkier, but with the improvement of a lever to wind the film, a short-twist bayonet connection for attaching lenses, three different viewfinder lines for three different lenses (automatically selected when you attached the relevant lens) with those 'finder lines sliding down and to the right as you focused closer, to avoid chopping off heads at short distances ..the closest you could focus was a metre: three feet ..A single dial for all shutter speeds, an (optional) coupled light meter to set the right shutter speed as you took a light reading, simple and easy flash synchronisation – for both long-burn flash bulbs and for short-burn electronic flash.
Image F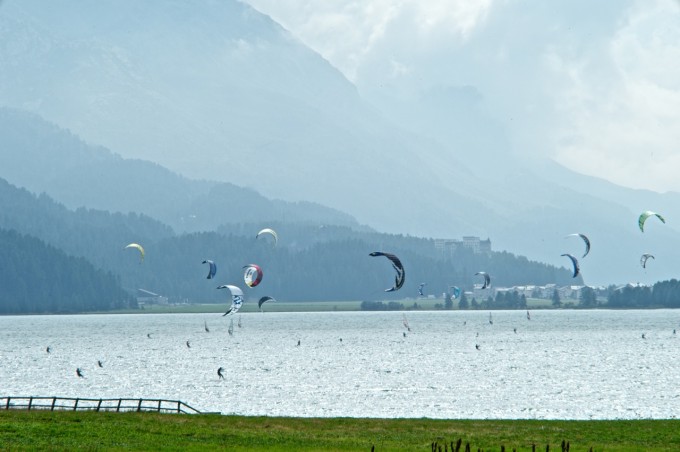 So after another 30 years, in 1984, the M was due for an upgrade: a zooming 'finder for zoom lenses, and an extra peg or cam in those lenses to activate the finder's zoom. Single-lens reflex cameras had overtaken rangefinders in the '60s, and zooms had really arrived by the '70s, so a camera which still couldn't accommodate a zoom was way behind the times in the '80s. Leitz recognised this, and offered their big, heavy, slow, cumbersome R series reflex cameras with zooms ..but who wanted a massive, heavy R when an Olympus OM-2 single-lens reflex was about two-thirds the size and weight, with a brighter viewfinder, and with very crisp lenses from 8mm to 1000mm? Leica finally put the R series out of its misery late last year.
Image G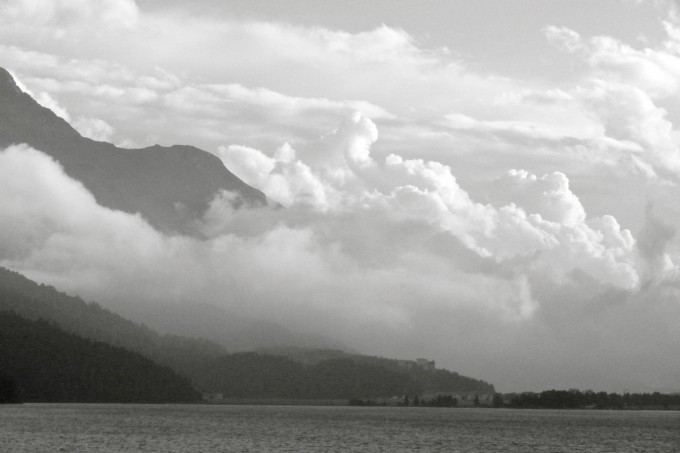 I'd never seen the point of a Leica M – or CL, or Minolta CLE – rangefinder: you're restricted to a maximum 135mm lens (though my Komura 200mm works fairly well) because the 10:1 lens-to-rangefinder gearing is imprecise beyond that. You have to carry a whole pocketful of different lenses – which Leica's marketing never mentions – to get the shots you want ..otherwise, with just a single lens on the camera, you're simply carrying a hugely expensive 'point-&-shoot' – like the ridiculous new Leica X1, but costing even more. And with the price of Leica lenses around $2000-$4000 each new, don't fumble and drop that glass while you swap them ..by which time, of course, the shot you wanted went. With just a single 50mm or 35mm lens on the front, many Leica M photographers justify that restricted non-zoom capability of the M by invoking the "street photography" pseudo-genre: grabbing pointless shots of nearby strangers, as if those reveal views of humanity we'd never seen before. But all that was done so very much more interestingly by the people who did it first back in the '30s and '40s, seventy or eighty years ago.
Image H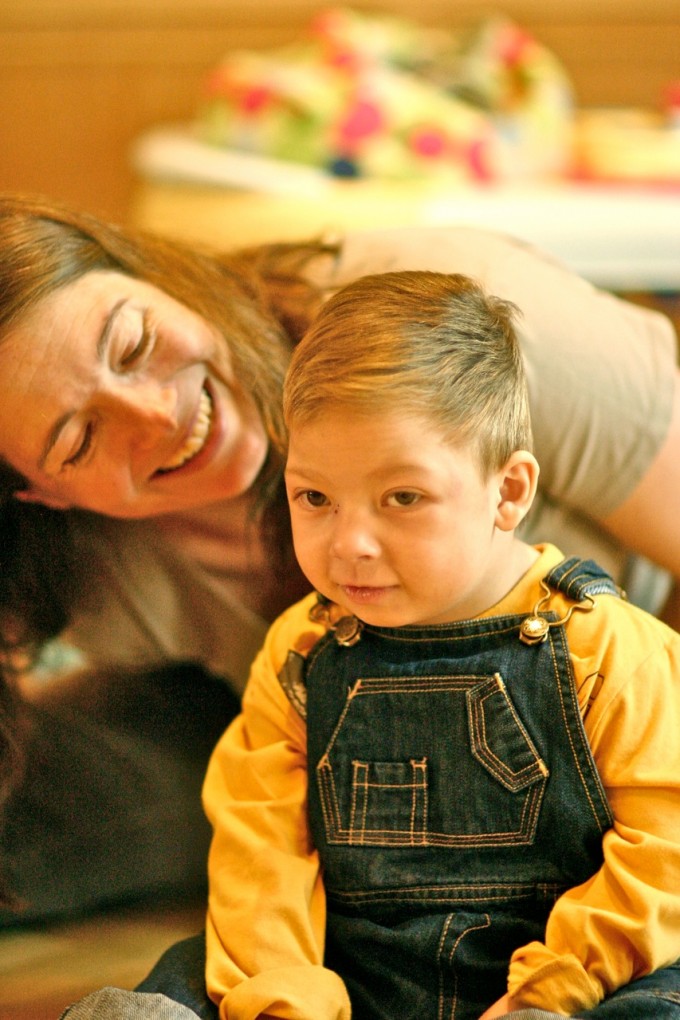 Henri Cartier-Bresson sold his Leica "street photographs" to the emerging pictorial magazines. He got paid commissions to go and report back from the streets of other countries. Those photos were novel and intriguing sixty years ago. Today? Today's "street photographs" are just uninventive onanism resulting from the lack of choice of view ..a choice of view which any zoom-fitted SLR, or zoom compact, provides for just a fraction of the cost of a one-lens-at-a-time Leica.
Image I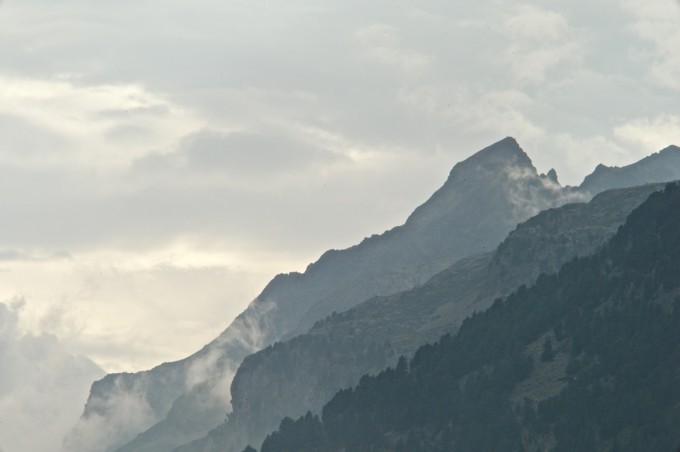 It's all so very silly: the Leica M is a dinosaur. Would you buy a new car with 56-year-old 1950s-style shoe brakes, 56-year-old leaf suspension, or 56-year-old non-powered steering? No. Yet people queue up to buy an M9 with its 56-year-old restrictive focusing system, no zooming to frame your picture how you want it (except for the quirky less-than-1.5x Leica 16mm-21mm zoom), no close-ups, no facility for long lenses (except by using mediaeval Visoflex paraphernalia), slow-as-a-glacier picture review, poor-quality daylight & auto white balance, so-called centre-weighted (but no spot) easily-fooled metering (when the camera's held vertically), all for what? ..For the reason that people buy a Breitling: it doesn't tell the time any better than a $5.99 watch, but it looks good on your wrist ..to simple souls who are impressed by that kind of extravagance.
Image J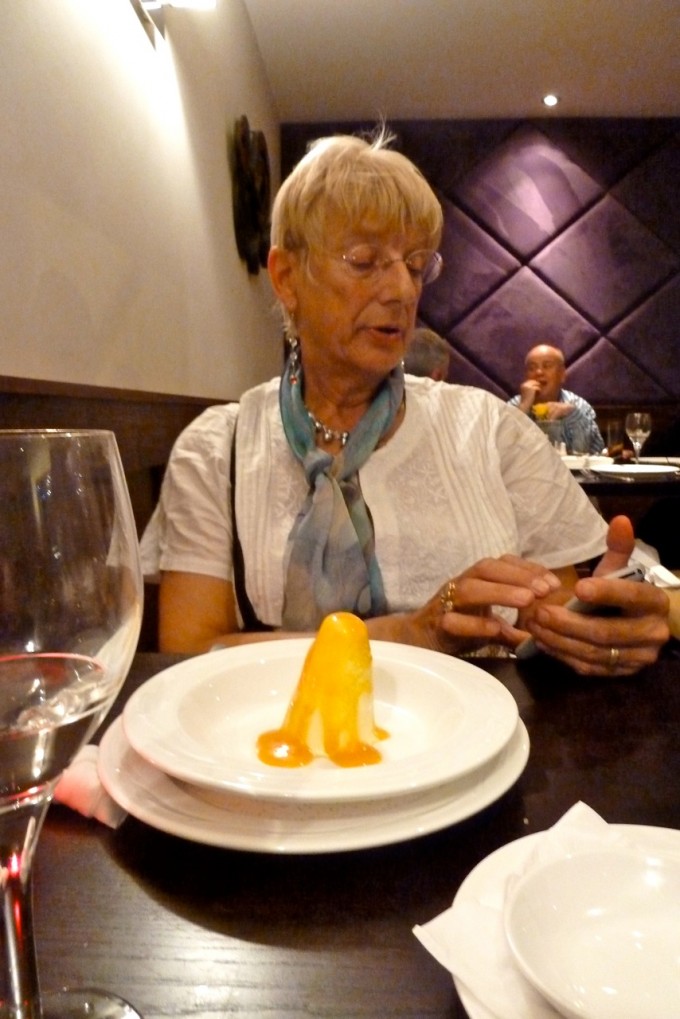 I didn't buy my M9 – well, only a third of it: my beloved bought me an M8.2, which was such a disgrace that I sent it straight back to the shop. You couldn't shoot indoors, the lenses were all wrong ..and that was a Leica? Made by the firm – we-ell, supposedly the same company – which brought us the definitive 1-inch by 1-and-a-half-inch 35mm film format? The M8 and 8.2 were like a Rolls-Royce with square wheels: when enough people complained, the makers said "sorry, we'll give you two free circular wheels, if that's any help" ..two free infra-red filters. My fluffy bedside brown toy dog came out PURPLE ..as did any unpredictable number of black or brown formal suits and so many other objects. This was a Leica? This was expensive rubbish, and the company should have been reported to Trading Standards. (From Steve: I DISAGREE with this statement as I LOVE the M8.2, GREAT camera that is highly capable of GREAT results in the right hands)
Image K
When I sent back my month-old 8.2, Meister-Camera offered a derisory 1600 Euros for it. I sold it on eBay instead, and coughed up the difference for a brand-new eBay M9 ..at least this was a proper working camera, with a 50mm lens behaving as a 50mm lens. (I'd bought myself a 2nd-hand Epson/Cosina R-D1 the year before; that 'retro' mechanical/digital APS-sensor device which shoots with Leica-bayonet lenses at 1.5x their nominal focal length, so a 50mm becomes a 75mm, not a weird in-between 66mm as on an M8.) When my (cheap, new) M9 arrived I now had a full-35mm-frame digital Leica-lens camera, which would finally deliver accurate colours, indoors under tungsten light, without turning anything black into purple.
Image L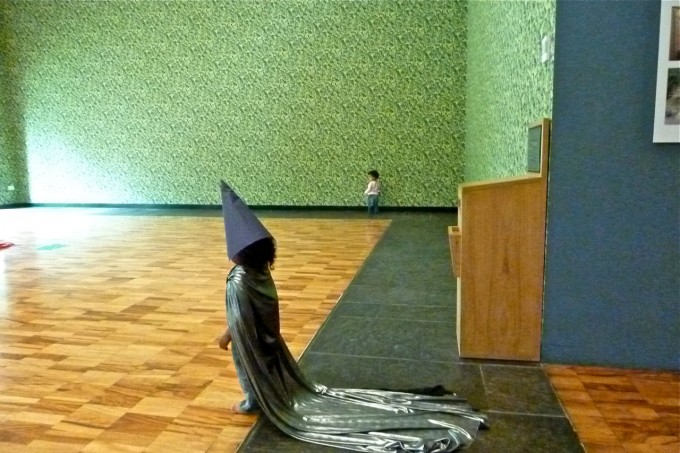 Its pictures are great: they should be at Leica prices, no? My collection of 2nd or 3rd hand) lenses deliver sharp, colourful results, but there's still that nuisance of having to carry several, and needing to change them for each situation (my pocket Panny/Leica TZ10/V-Lux-20 with its Leica-brand lens zooms from the equivalent of 25mm to 300mm to cover any and every situation, offers up to 1600 ISO, shoots close-ups, has image-stabilisation, spot-metering too. And, of course, it also shoots high-definition video ..I could buy more than *ten* of those for the price of one M9 body; and is my M9 ten times 'better'? ..of course not).
Image M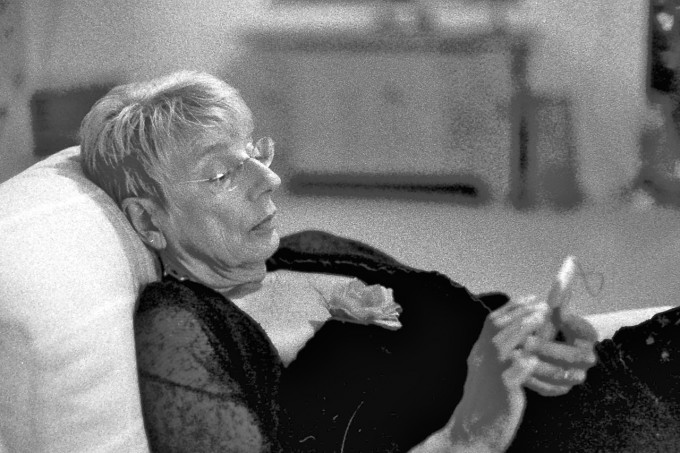 Would I recommend an M9? ..to anyone happy to stand in the street burning 500 Euro notes. For anyone else wanting a retro rangefinder (..but why?..) I'd suggest a used R-D1. (You can fit that wonderfully sharp Leica close-focus Dual-Range 50mm on the R-D1 to shoot from half-a-metre to infinity ..but on the M9 it won't focus further away than 4 metres because – what were they thinking?! – the lens' lower focusing cam bangs against the M9's internal light-meter housing. And on the M8 and 8.2 it focuses to only 2 metres away!)
Image N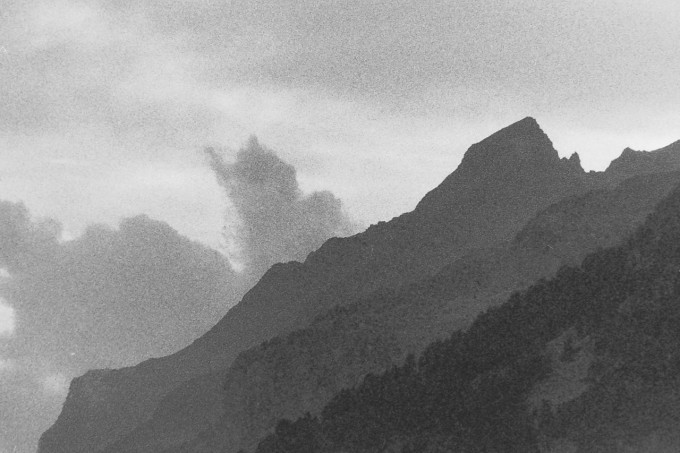 Now that I've had, this last year, an M9, I do – sometimes – use it: mainly with the 16mm-21mm Leica zoom for shots in confined spaces and room interiors. I like wide shots, so I bought a 24mm f1.4 (mainly to use with what had been my father-in-law's 1954 M3) for shallow depth-of-field at wide angles. I sometimes use a 135mm f4, and I bought a 135mm f2.8, but that's a massive, heavy thing to trundle around ..and hardly in keeping with the original Leica philosophy – now apparently abandoned – which was to make a small, *pocketable*, lightweight all-purpose camera.
Image O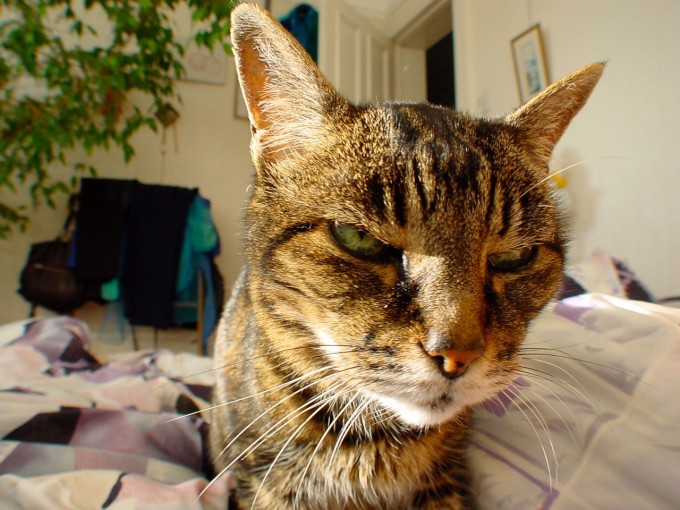 All these accompanying photos could have been taken with ANY camera which had the right lens on it. The make or brand of camera is immaterial, as long as it gives the focal length you want when you want it, offers appropriate apertures and ISO, and shoots the instant you squeeze your finger with no delay. Which of these pictures was shot with a Leica, and which with what lens? Is there any definable "Leica look" to any of these? (..no..) and what possible difference does it make WHICH camera or lens was used to take a picture as long as you get the shot you want? D'you check whether your local cinema uses an Isco lens or a Bausch & Lomb to show its films? D'you boycott a movie if the cinematographer used a Panavision instead of a Zeiss, or a Mitchell camera instead of an Arri? Who cares what camera was used to shoot 'Casablanca' or 'Blade Runner'? What camera and lens were used on your favourite TV show – Sony, Ikegami, JVC or Canon?
Image P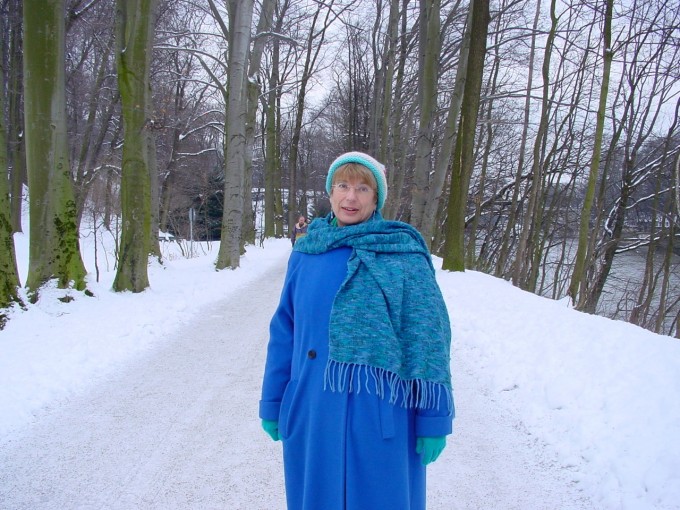 I've spent a year hunting for the right selection of lenses for my M9, and rationalising ownership of this hugely limiting and slow-as-an-ox dodo, trying to decide which (minimum number of) lenses to carry and how to haul them around ..when all I need is a little lightweight camera with one great zoom to frame and shoot anything! As Dorothy Parker, supposedly, once said: "Me no Leica".
Image Q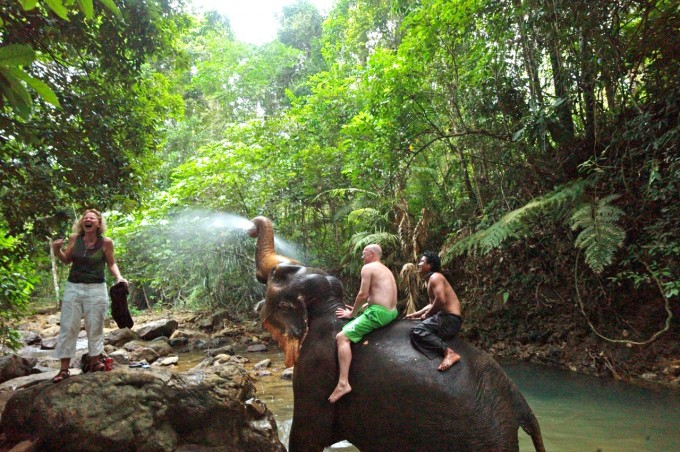 Test your skill – or guesswork.. can you tell which camera and lens was used for each shot? ..but don't cheat. Answers below.
Image R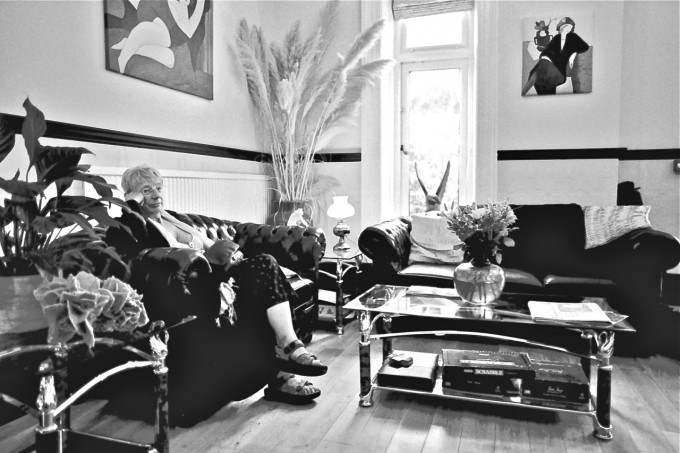 All these comments so far have been 'cons'; items counting against the M9. Do I have any 'pros'? Here are half a dozen to counterbalance – just – all my arguments against the M9..
(1) 18 megapixel sensor. This means that with Leitz/Leica super-sharp lenses any picture may be 'cropped' (..have unwanted area cut out..) still leaving a sharp multi-megapixel picture. So you can shoot with, say, a 24mm lens, and later – if you want – crop shots to the view you'd have seen with a 50mm lens, and still have sharp results. Crop, too, 135mm pictures to a 200mm view, for example. That way, you can carry (..and buy, and use..) only half as many lenses as you'd otherwise need. You can't trim away much when you use the cheaper 6 megapixel Epson/Cosina R-D1 rangefinder – or other fewer-megapixel cameras – because the results would have many fewer pixels remaining after cropping, and so have correspondingly lower resolution.
(2) Leitz/Leica lenses. Many recent Leica lenses out-resolve the M9's 18 megapixel sensor (..though Canon's wonderful autofocus 85mm F1.2 is hard to beat!..) and they're far sharper, and with fewer aberrations, than many zooms. This doesn't matter much if you frame your photos exactly how you want them before shooting. But if you want to crop (trim) pictures afterwards – see above – you'd probably want the sharpest possible images to begin with. But I find that autofocus cameras will focus far faster than I can with manual lenses. There is no point in having the sharpest possible Leica lenses, with deliciously shallow depth-of-field, if what I wanted to shoot has gone before I can get it into focus.
(3) Sorry: no more 'pros' for an M9 come to mind. But for 21 megapixels in a full-frame 35mm sensor ..and for terrific, but bulkier than M9, interchangeable-lens versatility.. a Canon 5D MkII is hard to beat – at half the price of an M9 (see a recent LFI magazine for a good comparison). For wonderful 12 megapixel pictures and a built-in (no dust on the sensor) 25mm-300mm (equivalent) Leica-brand lens, the pocket-sized Panasonic TZ10 compact – also branded as a Leica V-Lux 20 – is second to none. The new 14 megapixel Leica V-Lux 2 (same as the Panasonic FZ100) with a 25mm-600mm (equivalent) zoom, that's smaller than a full-size interchangeable-lens SLR, really is the ultimate in versatility if you think you'll want a longer-than-300mm lens. If none of those looks 'exclusive' or 'distinguished' enough, just slash your own stripe of coloured paint (or a band of chrome or titanium metallic lustre) across any of those bodies. It won't make any difference to the photos, of course, but it may make you feel better about having a camera that's different from everyone else's! (Don't worry about wrecking its resale value: digital cameras have next to no resale value.)
Image S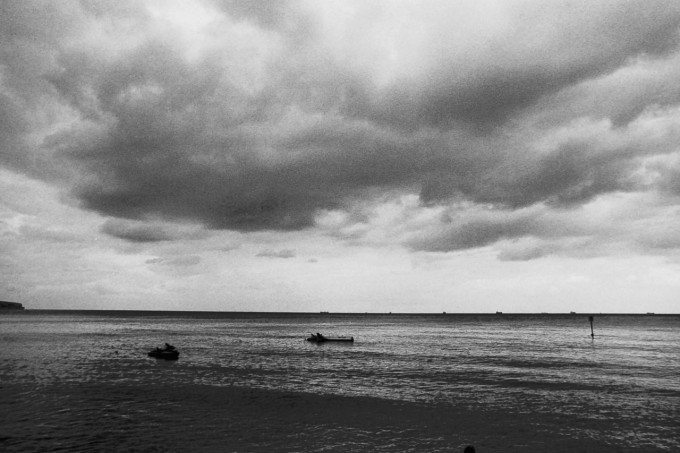 Camera and lens used for each of the above photos by David Babsky
a: Canon 300D and Tamron 18-270 zoom
b: Leica IIIf and Canon screwfit 85mm at f/1.8, Kodacolor 200
c: Leica M9 and Leica 24mm at f/1.4
d: Leica M3 and Konica Hexanon 50mm at f/1.2, Ilford Delta ISO 3200
e: Leica M3 and Komura 200mm at f/22
f: Leica M9 and Komura 200mm at f/8
g: Panasonic TZ10 compact
h: Canon 300D and Canon 85mm at f/1.2
i: Leica M9 and Komura 200mm at f/8
j: Panasonic TZ10 compact
k: Panasonic TZ10 compact
l: Panasonic TZ10 compact
m: Leica M3 and Konica Hexanon 50mm at f/1.2
n: Leica M3 and Komura 200mm at f/22
o: Sony Cybershot compact
p: Sony Cybershot compact
q: Leica M9 and Leica 16-21mm zoom at f/4, ISO 2500
r: Leica M3 and Leica 24mm at f/4
s: Leica M3 and Leica 24mm at f/8, Kodak 400MAX at ISO 400
David Babsky was, many years ago, Technical Editor of the UK's best-selling 'Practical Photography' magazine. Years later he bought, and ran, his own 3-screen cinema. Now he teaches photography, mainly in Greece and Thailand.
From Steve – If you want to read a great little review of the Leica M8 besides my own, here is one to check out which explains why so many love the digital M's 🙂 Also, here is a thread in the forums that seemed to spawn from this article…check it out!
HELP SUPPORT THIS SITE TO KEEP IT GOING AND GROWING!
Remember, anytime you follow my links here and buy from B&H or AMAZON,
this helps to keep my site going. If it was not for these links, there would be no way to fund this site, so I thank you in advance if you visit these links. I thank you more if you make a purchase! I have nifty search bars at the upper right of each page so you easily search for something at either store! I currently spend 10-14 hours a day working on this site and the only way that I can pay for it is with your help, so thank you! Currently my traffic has been increasing but my funds to pay for the site has been decreasing, so any help would be GREATLY appreciated!If you enjoyed this article/review, feel free to leave a comment at the bottom of this page and also be sure to join me on twitter or facebook!
Also, you can subscribe to my feed at my subscribe page HEREand read these posts in your browser or news reader!  Thanks so much for visiting my site! Be sure  to visit the new forums on the site as well!
[ad#Adsense Blog Sq Embed Image]