35 mm Summilux ASPH: Which one should you have in your kit, version I OR version II?
By Ashwin Rao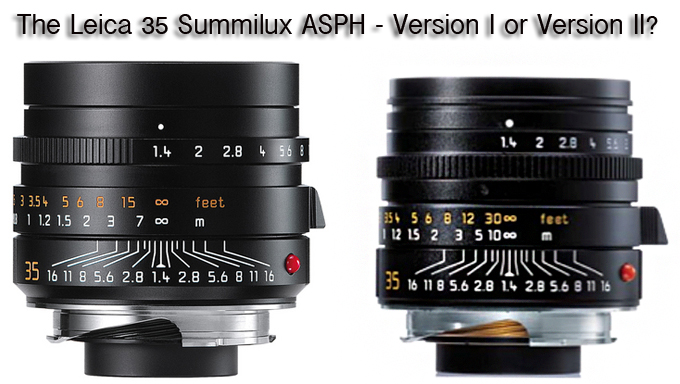 (DISCLAIMER: Images taken with the version 1 35 mm Summilux ASPH were taken in a far more diverse set of circumstances over a 2 year period. Images taken with the Version 2 lens were taken over the past 2 weeks and are thus more limited in scope and subject matter.)
Hi, everyone. It's Ashwin here again with a few comments on the new Leica Summilux 35 mm f/1.4 ASPH (version II), which I was recently able to purchase for use on the Leica M9. For those of you who don't know, this is actually the THIRD aspherical design of this classic lens that Leica has produced, and it arrived here back in the summer of 2010 to much pomp and circumstances. The first version, popularly called the "35 mm Summilux Aspherical" (as "Aspherical" was written in full on the lens barrel), was produced in very limited numbers, and will not be discussed further here, as I have no experience with it; it's really a collector's item. The second version, the "Summilux 35 ASPH" was mass produced from the early 1990's through 2009, and was a stellar performer. Steve reviewed the lens here. I will be calling this the "version 1 35 mm Summilux ASPH", or "version 1" for short, as this is the first mass produced 35 mm Summilux lens with aspherical elements. It's also the first that had "ASPH" scripted on the lens barrel. Finally, in 2010, after rumors had circulated for many months to years, Leica released the "version 2 35 mm Summilux ASPH", and most reviews of this lens have been quite favorable. While the lens has been slow to arrive at least here in the U.S., increasing numbers of the lens have begun to arrive at reputable Leica dealers, and I was able to get mine just 2 weeks back. In order to purchase this lens, I had to sell my beloved version I, but in order to get something, you have to give something up.
Some of you might have read that the version 1 35 mm Summilux ASPH was my favorite lens for the M8 AND M9. That lens has a very unique rendering, both soft in its transitions in and out of blur, with a lively, yet controlled out of focus rendering, and is quite sharp. To me, this lens "speaks Leica" in its look, and blends the benefits of an aspherical design with the charm of more classic looks. When you nail focus with this, images can quite special, both wide open and stopped down.
One of the design limitations of the version 1 Summilux ASPH was the lack of a floating element, which is present in some newer designs such as the Summilux 50 mm f/1.4 ASPH. Floating elements are a mechanical design that theoretically reduces the risk of focus shift when an lens' aperture is stopped down. "What the heck is focus shift?", you might ask? Well, to be brief, it's a phenomenon that occurs when a lens shifts its focus plane when its aperture is stopped down. For example, if a camera is mounted on a tripod and a focus point is chosen when the lens is shot wide open, stopping it down in aperture to f/2.8 through f/5.6 may result in a shift in the focus plane, and thus, you might end up with out-of-focus pictures. Focus shift DOES NOT account for the occasional situation when the photographer shoots the lens wide open (in this case, f/1.4) and gets an out of focus image despite lining things up correctly in the rangefinder viewfinder. That latter issue is more likely related to rangefinder misalignment or a lens that needs calibration (or both).
The Version I 35 mm Summilux ASPH was notorious for its focus shift, particularly between f/2.8 and f/5.6, and Steve himself was frustrated enough to sell off this lens due to this issue. My own copy of the version I lens never really seemed to demonstrate this issue, but maybe it is more related to the way I shoot and the inherent errors and compensations that I make when composing and capturing a photograph.
Leica ultimately acknowledged the focus shift issue present in the 35 Summilux ASPH Version I, and redesigned it by including a floating element in the version 2's design. They have not to date made many (?any) claims, to my knowledge, that the optical elements are otherwise altered, but I could be wrong. Experts like Erwin Puts have in fact remarked that the 2 lenses have near identical MTF charts, suggesting that they are optically very similar. Other experts have note that the new version II design dramatically improves on the focus shift problem seen in the version I lens, though both lenses do in fact continue to show the focus shift effect.
I will let the experts be experts, but I wish to report my experience and observations between the 2 versions of the lens. In my eyes, the 2 lenses render images differently. Unfortunately, I do not have a head-to-head, image-to-image example to share with you, as I sold my version 1 to help pay for my version 2 lens.
So let me boil it down for you here…..
Version 1 35 mm Summilux Asph
The version 1 is a well-built lens, semi-compact, in size with a smooth focus throw and firm, yet silky aperture stops. In terms of build, its weakness, in my opinion, is its cumbersome hood and its reported focus shift. When attached, the hood does intrude into the viewfinder's 35 mm frame lines. It takes a bit of adjusting to, but unlike the 35 mm Summicron f/2 ASPH, there is some viewfinder obstruction with this lens. Then, there's the topic of focus shift. I never experienced dramatic focus shift with my copy of the version I lens, but plenty of others have, and the Leica forums are replete with discussions of this issue. My recommendation to you, in shopping for the version I lens, is to "try before you buy" with your own camera. An easy test is to achieve focus with the lens set wide open (f/1.4), and insure that the camera set in fixed position (i.e. tripod). Begin to stop down to f/2.8, f/4, and f/5.6 and take shots at each aperture. Download the images into whatever file management software (i.e. Lightroom or Aperture) you use. On the computer, you can easily soom in to see if the images are reliably over that focal length range. If this holds true, you have yourself a winner, and buy that with confidence.
In terms of rendering, the version I exhibits exemplary characteristics. While some have commented that it can be a high contrast lens, I find that its contrast is acceptable, and contrast can only get a bit high in very brightly lit, contrasty settting (midday sunlight in a forest, for example). Otherwise, it renders quite nicely, with a unique, dare I say creamy, bokeh, lovely focus to out-of-focus transitions, and a nice crispness, even when shot wide open. Bokeh is usually not "busy" or "nervous", if such words can be used to describe it (obviously, bokeh is very dependent on the subject matter, lighting, etc). Can you tell that I like this lens? In my eyes, it was born to be a classic, and if it weren't for the focus shift issue, Leica would probably never have needed to redesign it…
Until the introduction of the version II Summilux ASPH, most people looking for a 35 mm Leica lens would debate between the Version 1 Summilux ASPH lens and the Summicron 35 ASPH, which has a more clinical look that the Summilux. I feel that the Version I Summilux ASPH is a character lens (i.e. it gives your images a certain "look", that may not strive for optical perfect but gives images a "personality"…I know this is all very subjective)….others may debate me on that, but this is my feeling.
Version 2 35 mm Summilux ASPH
Okay, all I can say is "Wow". What a lens! Perfect, though? Uh…NOPE….Great? Uh, YUP! Okay, let me explain…
I have now had 2 solid weeks to shoot the beautiful new version 2 Summilux 35 mm f/1.4 ASPH. And I must say, it's a outstanding performer. In terms of focus shift, this lens does not demonstrate this problem at all in the real world. Images focus spot on, every time, and images are rendered cleanly, sharply, and with higher contrast than the version 1 lens. In fact, I have felt that many Leica lenses exhibit some degree of focus shift, and this version 2 Summilux appears to demonstrate the lowest degree of focus of any lens I have used, save maybe the 50 mm Summilux ASPH, which matches it in terms of precision and performance. In some ways, the version 2 lens is a partner for the Summilux 50 mm f/1.4 asph, as their renderings are bit more consistent, in terms of micro-contrast, clarity, and macro-contrast. However, whereas the 50 mm Summilux ASPH renders a near perfect, clinical look with creamy bokeh, the 35 Summilux ASPH version 2 lens renders bokeh a bit more "wildly" and OOF is a bit more unpredictable. At times, especially, when there's a lot of detail in areas where background is blurred, bokeh can be a bit busy, a bit "nervous" and a bit "energetic"…once again, all of this is subjective, but take it for what its worth. If you are looking for a lens that's clinically perfect, I'd dare to say that the 35 mm f/2 Summicron will give you a cleaner, more clinical, "perfect" look, but here again, the 35 Summilux ASPH version II gives you more character, a certain je ne sais quoi…it puts its stamp on the image, and if you like that "stamp", you'll love this lens.
In my experience, the character of the version II Summilux ASPH is noticeably different than it's version I counterpart, both optically and mechanically. The lens exhibits more contrast, and it renders images in focus with more clarity. As a result of this clarity and contrast, transitions in bokeh and from focused regions to OOF regions seem a bit more dramatic, and this can take some getting used to, when one is used to the version I's look. I consider the look to be a mix of modern, with a touch of the classic creaminess, though the balance is shifted towards sharpness and clarity, and even further away from the "glow" of Leica lenses of old. Mechanically, the Version 2 lrnd has a smooth, non-stiff focus throw, and aperture stops are solid, yet not stiff (very similar to the Summilux 50 asph). The lens hood is a HUGE improvement over the prior version's hood. Viewfinder obstruction is far less than in the version I, though I'd still say that about 1/5 (20%) of the viewfinder is obstructed by the hood. With the hood removed, viewfinder obstruction drops to less than 10 %. The only issue that I see with using the new hood is trying to cram in a UV filter to protect your lens' front element. I use a Heliopan thin-cut UV MRC filter, and it has to literally jammed into the hood with force to get it in the right position so that the hood can still screw in appropriately into its thread lower along the lens barrel. However, once you have fit a UV filter in place (I'd strongly recommend a thin cut filter with a shallower metal ring, to allow proper fit), everything works well. Mechanically, the lens is a true pleasure to use. In terms of feel, the lens, with hood attached, feels substantially smaller than the version I lens, and in practical use, this size difference matters. Build quality is otherwise top notch, and there's no element wobble or other sign of mechanical imperfection.
I suspect that as more people get their hands on this lens, it will become a lens with its fans and detractors. Leica is striving for a more modern look (i.e. suited for "digital") in their lenses, and based on my experience with their modern lenses, these lenses exhibit more contrast and color saturation than their older counter parts….the Summilux Version 2 lens definitely belongs with its modern counter parts in this respect.
So let's summarize, in terms of both pros and cons
Version 1 35 mm Summilux ASPH
Mechanically sound
Delicious, creamy bokeh
A character lens, equal parts classic and modern, with more gentle out-of-focus rendering and increased contrast in harshly-lit circumstances
The hood is imperfect, at best, and causes a fair amout of viewfinder obstruction
Some copies (if not all) exhibit focus shift, and this is substantially worse than the version II lens
Version 2 35 mm Summilux ASPH
No detectable focus shift (maybe the best lens for this that I own…)
Somewhat more contrasty than the prior lens, observable in more circumstances
A character lens. Bokeh can be beautifully creamy at times and "nervous" to "active' at other times, with less predictability than the prior version
Mechanically outstanding, nearly perfect
The lens hood is a real winner, though it takes a bit of force to get a filter to fit right
It seems smaller than the prior asph version, mainly due to hood design
So which lens is the right one for you? Well, that's a purely subjective decision. I am simply laying out my take, which is slightly different than Steve's take. Will I be keeping this lens? HECK YEAH. If I had the choice to sell the version 1 lens again to get the version 2, would I do it again? Tough question, but the answer for now is "YES". It's my choice for a 35 mm lens on the Leica M9, because it blends sharpness, speed (wide aperture), build quality (perfection), and size (small enough for regular use. I am a fan of character lenses, and this one has definitely got it. The question remains whether you and your photography can accommodate it's character and build into your own comfort zone. Once again, that's your decision. I know I've made mine. The version 2 lens stays in my bag!
Thanks again for reading!
VERSION 1 Images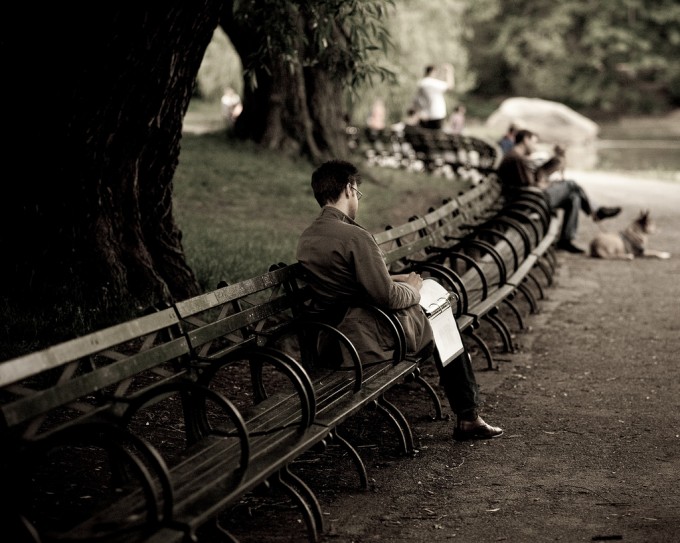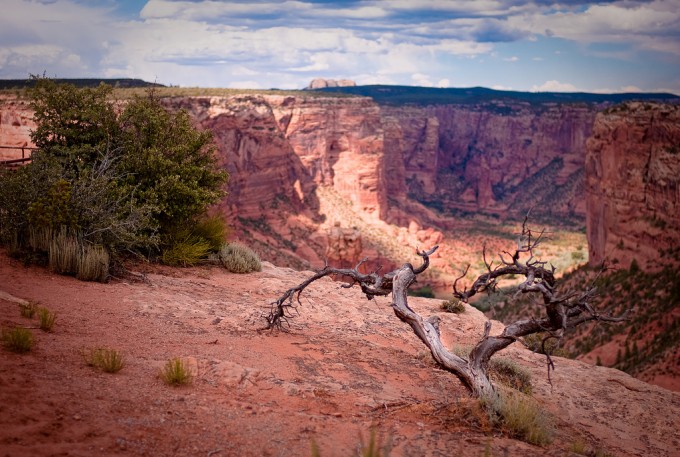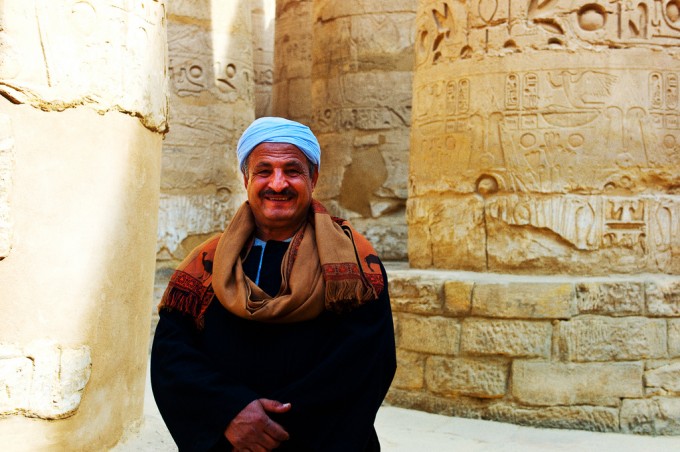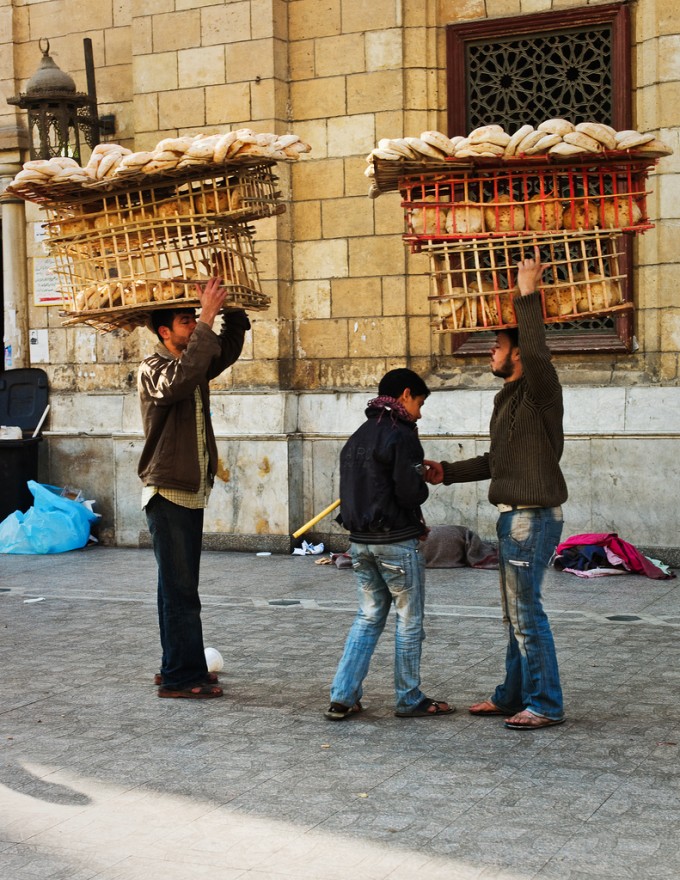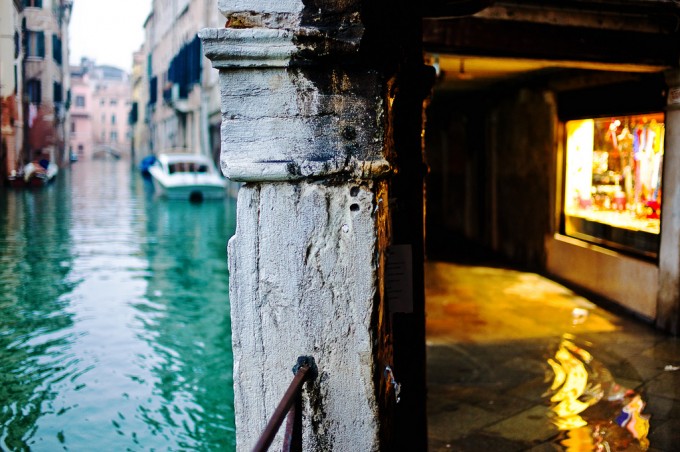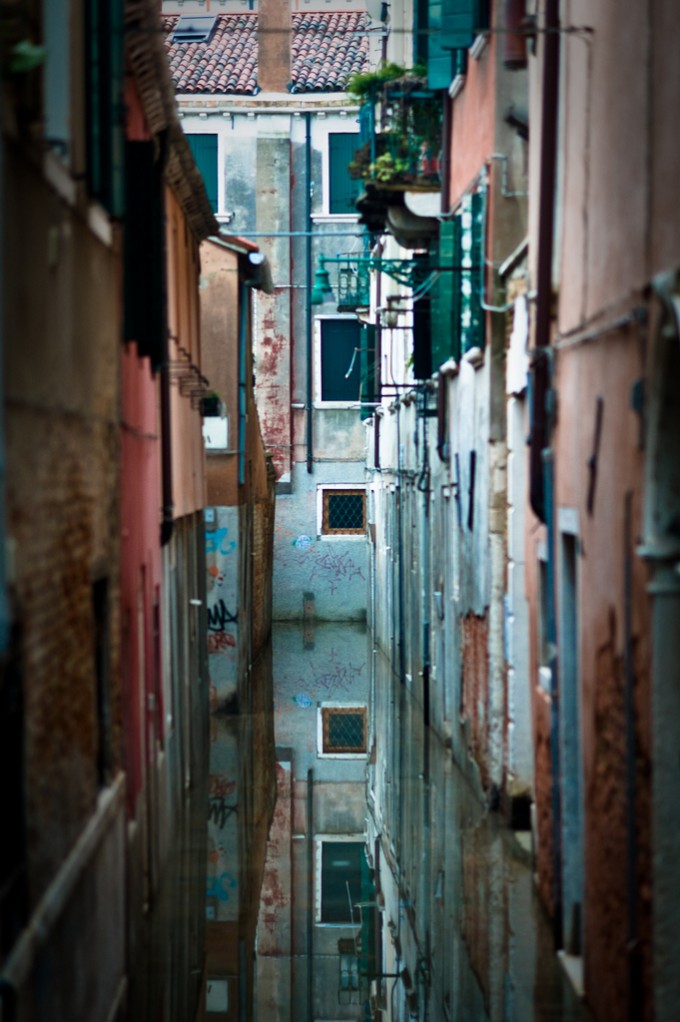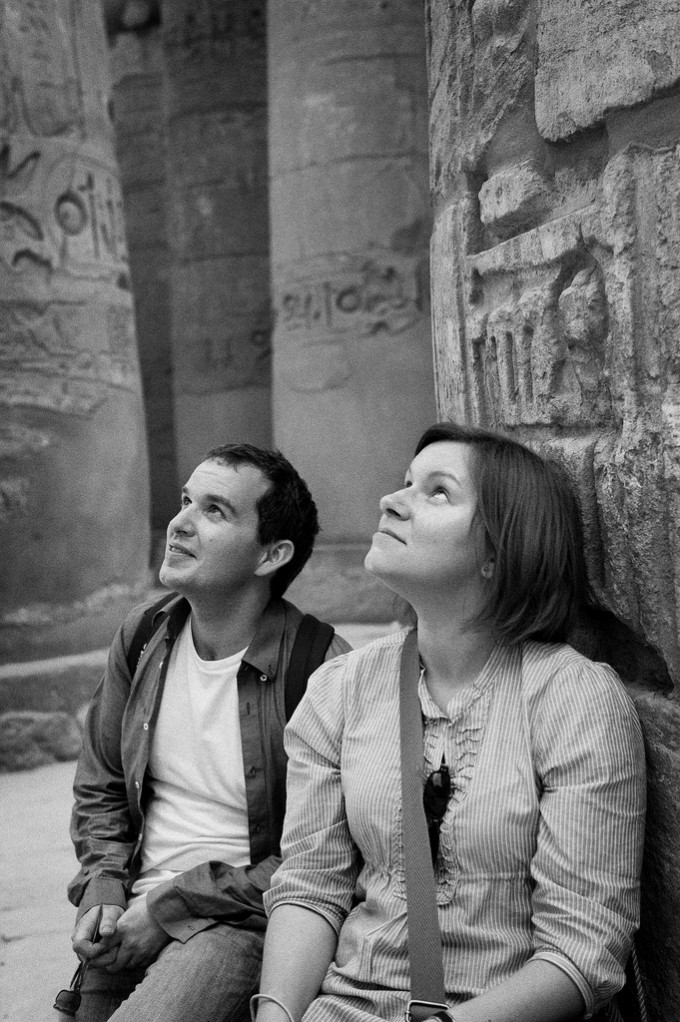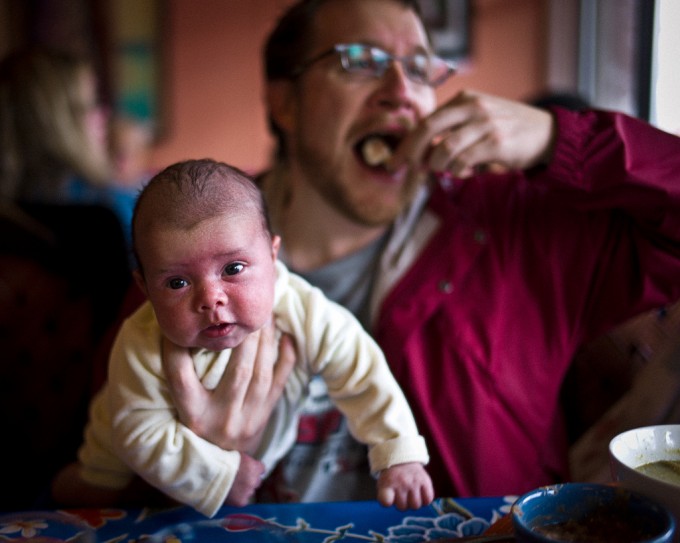 Version 2 Images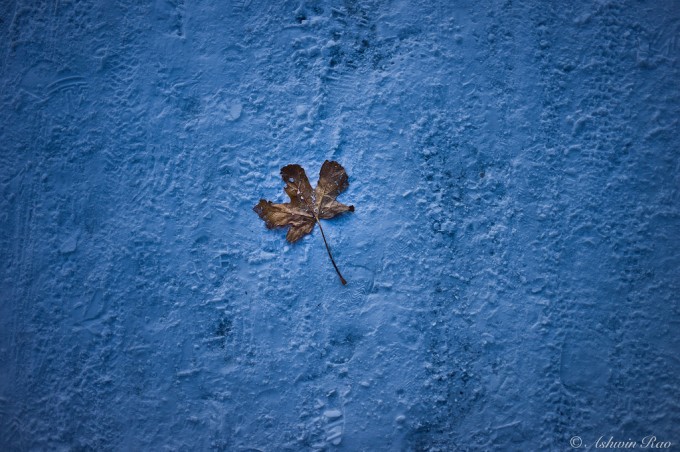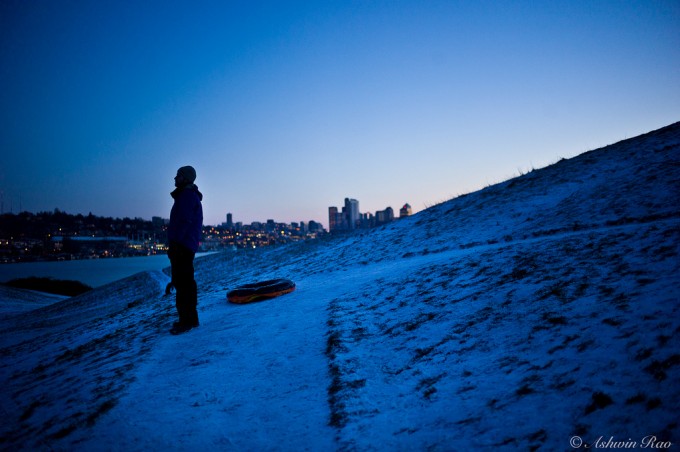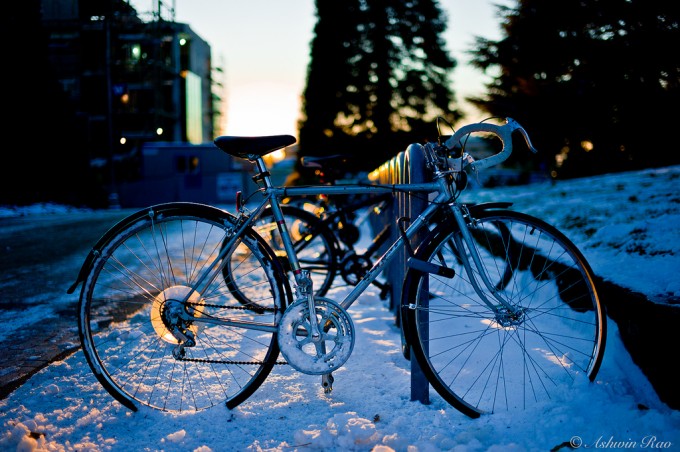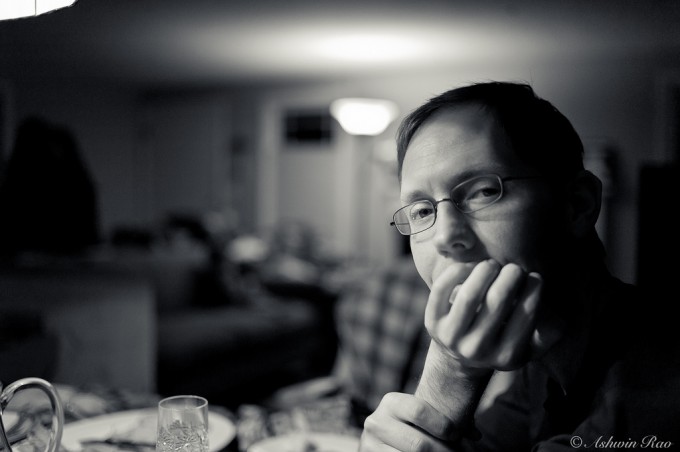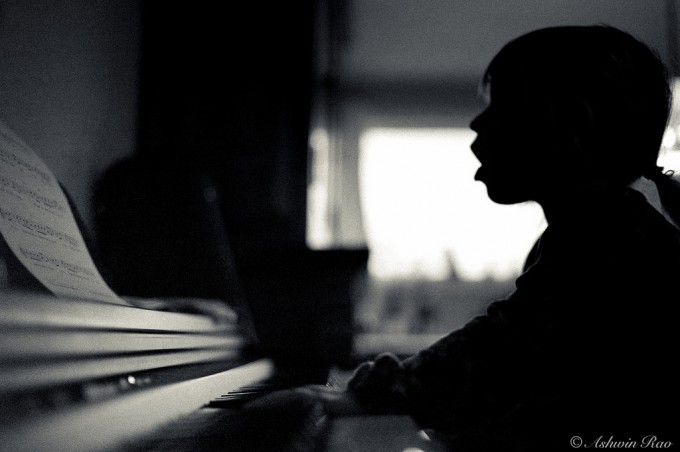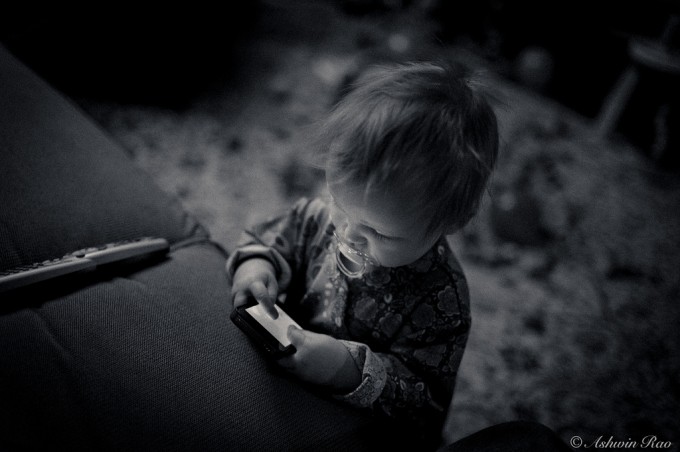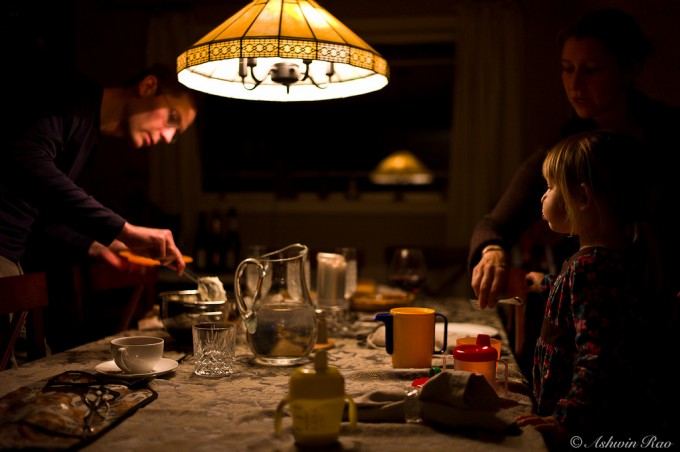 From Steve: Thanks Ashwin for your thoughts on both of these lenses. To see more from Ashwin be sure and visit his blog HERE. To see all of his other articles on this site, just search for his name in the search box at the top of the page! There are some great articles there!
[ad#Adsense Blog Sq Embed Image]
PLEASE HELP TO SUPPORT THIS SITE TO KEEP IT GOING AND GROWING! I CAN'T DO IT ALONE!
Remember, anytime you follow my links here and buy from B&H or AMAZON,
this helps to keep my site going. If it was not for these links, there would be no way to fund this site, so I thank you in advance if you visit these links. I thank you more if you make a purchase! I have nifty search bars at the upper right of each page so you easily search for something at either store! I currently spend 10-14 hours a day working on this site and the only way that I can pay for it is with your help, so thank you! Currently my traffic has been increasing but my funds to pay for the site has been decreasing, so any help would be GREATLY appreciated!
Even if  you buy baby food, napkins or toothpicks at amazon it helps this site, and you do not pay anything extra by using the links here. Again, you pay nothing extra by using my links, it is just a way to help support this site, so again, I thank you in advance 

If you enjoyed this article/review, feel free to leave a comment at the bottom of this page and also be sure to join me on twitter or facebook! Also, you can subscribe to my feed at my subscribe page HERE and read these posts in your browser or news reader!
Also, the new forums are NOW OPEN on this site so get involved if you like! Thanks so much for visiting my site!