–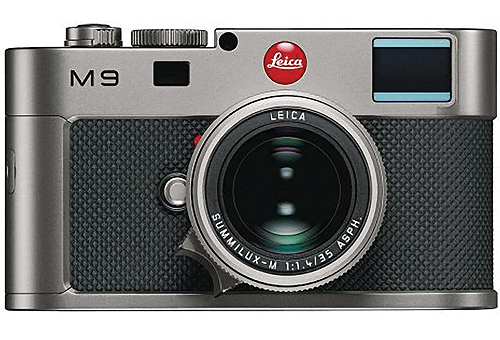 UPDATE: SOLD WITHIN ONE HOUR OF ME POSTING THIS. WOW!
Ok guys and gals…B&H Photo has ONE and ONLY ONE Leica M9 Titanium Special Edition IN STOCK NOW! (SOLD!) CLICK HERE to get it. LOTS of you have been looking for and waiting for this to pop up. Let's see how long it will last! If only I were rich because this is one body that WILL be worth quite a bit more in the future. Once they are all gone, they are all gone and there are probably a handful that remain… if that! This is a limited edition set that comes with the new 35 Summilux ASPH 1.4 II in Titanium. if you have seen one in person you know that this camera is a thing of pure beauty. Besides, it's only money, right? Ha ha…
Leica must have shipped them a bunch of stuff today as it looks like they also have stock of BLACK and GREY standard M9's as well! The black Leica X1 is also showing as IN STOCK as is the 21 Summilux lens.