A mish-mosh of coolness
How cool is this?
Check this out! I recently found out that the little RICOH OVF (Optical View Funder), the GV-2, will work wonderfully on the E-P2 or E-Pl2 with the 14mm lens. The OVF is a 28mm VF so it is a perfect match and looks Sexy as can be! You can buy the little OVF at popflash.com and it runs under $170 so it is not exactly cheap but it is much smaller than the Oly EVF. The build and quality is superb. Amazon
also sells it and Amazon ships it. They seem to charge a little more for it though.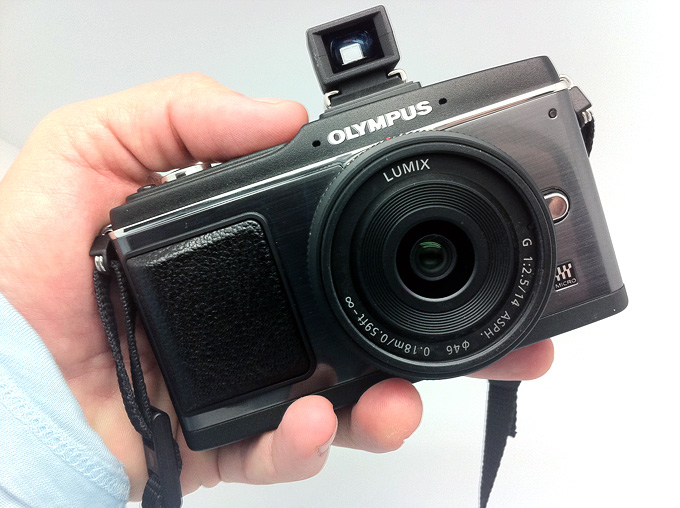 –
Here is a little press release from a new site by Jorge Torralba
RangeFinderImages.com goes live! I am pleased to announce that RangeFinderImages.com (RFI) has gone live. The original designer and creator of rangefinderforum has taken the concept to the next level by creating one of the most advanced galleries catering to rangefinder photographers. There are a million and one photography forums but there is only one RFI. The photos search capabilities of the site are unmatched by any other except for their sister sites. The many years of interacting with other photographers on the net in forums and galleries has resulted in a custom developed software package to meet the requirements of most enthusiasts out there. Feel free to give them a try and begin sharing your work. Did I mention that it's 100% free?
–
More Fuji X100 tests, but not by me…YET.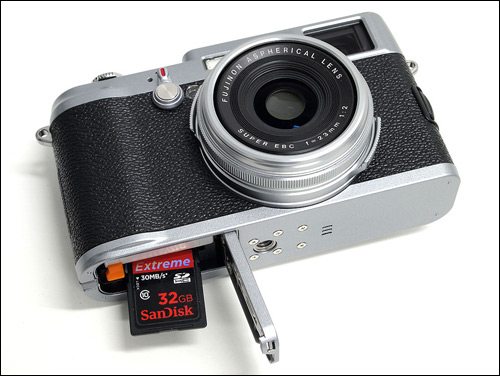 photo courtesy of quesabesde.com
Seems to be some testing going on in the Fuji X100 world. I've contacted Fuji and they told me I can't get a hold of one until the final firmware so hopefully in the next 2-3 weeks. Until then, enjoy this little preview (although it is in Spanish).
–
THERE IS STILL ONE MORE LEICA M9 SPECIAL EDITION/35 SUMMICRON SET LEFT!
Looks like lensrentals.com still has the M9 special edition set that comes with the chrome 35 Summicron ASPH. Brown Ostrich Leather covering, chrome body, ostrich leather strap, sapphire glass LCD screen and only 500 sets made WORLDWIDE. Gorgeous limited edition set that is actually a deal in the world of Leica special editions. I'd buy it if I had the cash. But I wouldn't be afraid to use it. If you want it, act fast! The last time I linked to the ones at B&H they sold both within hours! Check out the one left at lensrentals.com HERE.
–
Odd but interesting. A Telephoto for your Iphone?
Seems like photojojo has created a telephoto lens for your Iphone. Hmmm, seeems to me it would be hard to keep your phone in your pocket. I can see it now…"Is that an Iphone tele lens in your pocket or are you just happy to see me"? Check it out here!
–
The Leica X1 Firmware…where is it?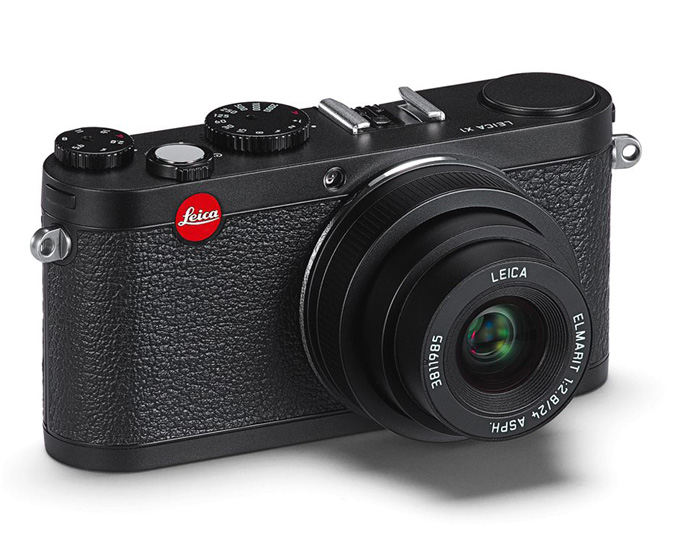 One of the site sponsors, Dale Photo has a shiny new Black X1 in stock but where is the new firmware Leica promised us months ago? I was told 1st quarter of 2011 so I expect it anytime in the next 2-3 weeks. Leica is always so slow with the updates but let's hope they did improve the AF like they said they did. From what I have heard, it will be much faster. I am guessing they are doing this to answer to the newer cameras like the Fuji X100. That is one cool thing about Leica. They only release new models every 3-3 1/2 years for their major cameras. I do not expect an X2 until late 2012. Same goes for an M10. I am excited to see what the new firmware update will bring.
–
MORE CONTESTS AND GREAT PRIZES?
Was having a chat the other day with ~6, who kindly donated his M9 for the GREAT LEICA M9 CONTEST (winner announced March 1st 2011) and it appears we will be having more contests with some VERY cool prizes. Maybe not as cool as a signed M9 but I am talking some GREAT prizes. We are still talking about things so when I find out more I will announce it. We may have one starting right after the M9 winner is announced! Stay tuned!
Also, if you "like" my new facebook page for this website you are automatically entered to win one prize every month! Starting March 1st I will pick one facebook "fan" at random to win a small photo prize! The winner selection will be totally random and all you have to do is LIKE THIS PAGE to enter. You will be entered for every monthly give-away which will take place on the 1st of each month!
Be sure and LIKE the page by clicking here, then clicking LIKE if you want to enter 🙂
[ad#Adsense Blog Sq Embed Image]