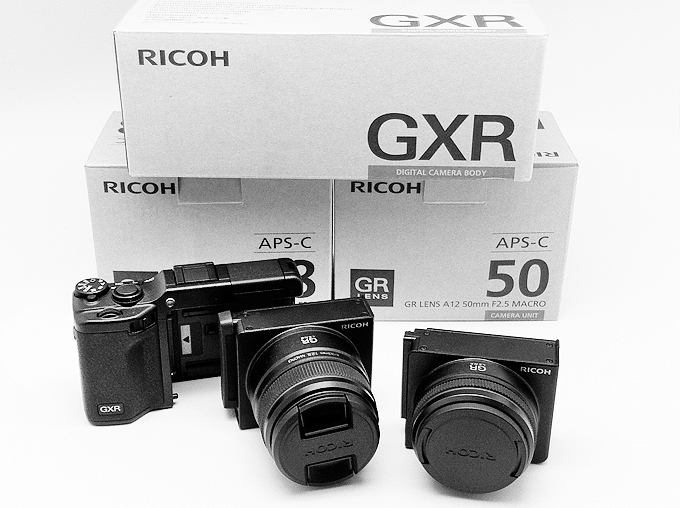 The RICOH Compact Digital Camera GXR has been awarded the international "iF product design award 2011" Gold Award
TOKYO, March 2, 2011—The compact digital camera GXR produced by RICOH (president and CEO: Shiro Kondo) has been awarded the specially selected "Gold Award" in the "iF product design award 2011" competition which recognizes international design excellence.
The iF design award is an internationally acclaimed award managed by the German iF International Forum Design GmbH. Not limited to Germany, entries are received from all over the world. Winning products are selected for their international acclaim and design excellence. This year, there were 1,121 applications from 43 countries for the "iF product design award 2011", and of the 2,756 products judged, only 993 were given awards. The Gold Award is the distinction given only to the top 50 products selected from the 993 award finalists.
This is the second time RICOH has received the iF gold award. The GX100 digital camera was awarded the same prize in 2008.
Design Site Homepage: http://www.ricoh.com/about/company/design/
Award history: http://www.ricoh.com/about/company/design/award/index.html
GXR
The GXR is a revolutionary camera system in which lenses are changed by using a slide-in mount system to attach camera units to the highly rigid magnesium body. The lens, image sensor, and image processing engine are integrated into the camera units so the body itself does not contain an image sensor. The photographer can match the optimum camera unit to the scene being photographed, the result being easy lens changes and an amazing level of flexibility and image quality. Concealing infinite possibilities in its small body, the GXR has had a very strong reception as it pioneers a new realm of photography.