PRESS RELEASE: Samsung #DitchTheDSLR Day Comes to Seattle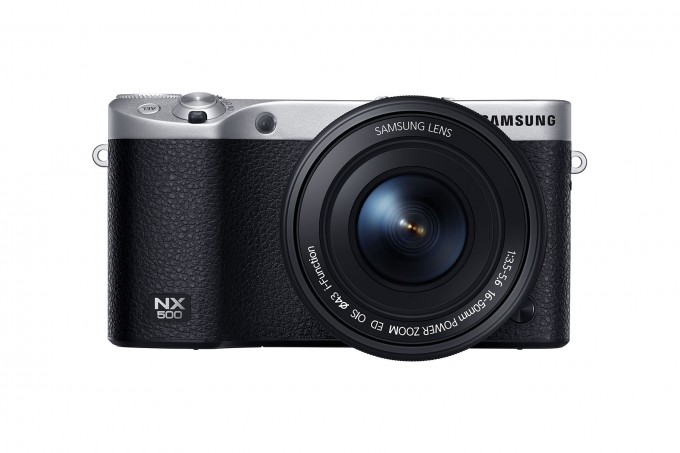 Consumers Can #DitchTheDSLR at Inaugural PIX Photo Expo and Conference to Receive a New NX500 SMART Camera
RIDGEFIELD PARK, N.J. – September 28, 2015 – Samsung Electronics America, Inc. is bringing the highly successful #DitchTheDSLR movement to Seattle at the inaugural PIX Photo Expo and Conference hosted by DPReview and Amazon on Wednesday, October 7 starting 11 a.m. and lasting until supplies run out. Samsung will offer PIX show attendees the chance to receive the award-winning Samsung NX500 camera (valued at $799) by simply trading in their DSLRs*. This program has previously seen nearly 1,000 DSLRs traded in at events in New York and Los Angeles.
"Since the first #DitchTheDSLR event, Samsung has made major strides in the digital imaging category with industry-leading innovation," said Gary Riding, Senior Vice President, Mobile Computing, Samsung Electronics America. "We are excited to partner with the passionate DPReview photo community and Amazon at PIX, and once again give consumers the opportunity to trade in their old clunky DSLRs for a chance to enjoy Samsung's new NX500 mirrorless camera with cutting edge imaging and wireless technology."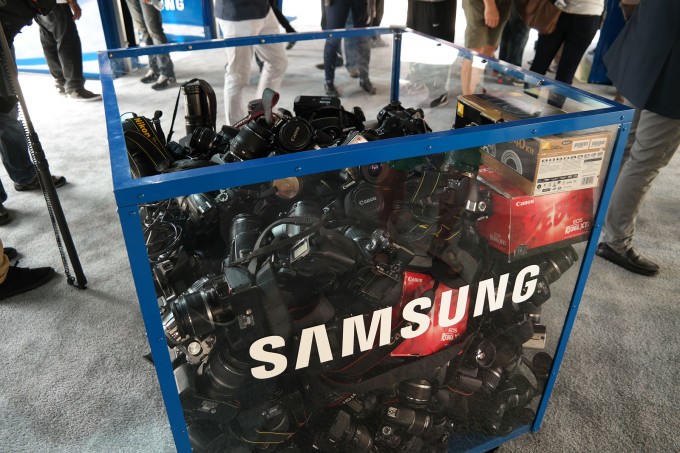 The NX500 is the latest addition to Samsung's NX line of mirrorless cameras and is packed with advanced technology and features. Built around the same technology architecture featured in the flagship NX1, including a high resolution 28MP BSI APS-C sensor, 4K and UHD video recording, and Samsung Auto Shot, the NX500 places powerful performance in a portable and convenient size. This award-winning camera comes with updated connectivity options via Bluetooth and Wi-Fi, which provide users with an advanced wireless experience and the ability to effortlessly shoot and share their captured moments with family and friends.
Show attendees can visit the Samsung booth and trade in a fully operational Digital Single Lens Reflex (DSLR) camera including battery, power supply and lens and walk away with the cutting-edge NX500, while supplies last. While in the booth, attendees can see and experience the entire Samsung NX system, including the pro-focused NX1 and S-Lens collection, the ever-portable NX Mini and GALAXY Camera 2, as well as a variety of accessories. To be eligible to ditch, you must be registered for the PIX conference, and can register for free by visiting: https://www.eventbrite.com/e/pix-2015-tickets-18160695128. For terms and conditions, please visit http://www.samsung.com/us/common/digital-imaging-campaign.html
In addition to the #DitchTheDSLR event, beginning on Tuesday, October 6, a group of award-winning Samsung Imageloggers, unpaid photography experts who photograph with Samsung gear, will be on hand participating in a number of panels and presentations discussing their experiences with the NX System and sharing stories behind the images they've captured including:
· Tuesday, October 6: The Evolution of News Photography, with Reuters Photographer Jonathan Alcorn
· Wednesday, October 7: Using Photography to Drive Change, with Social Marketer CC Chapman
· Wednesday, October 7: Getting the Right Shot, with celebrity photographer Brian Ach
Lastly, PIX attendees will have the opportunity to put their new NX500 to the test and participate in local photo walks led by Imageloggers Ibarionex Perello and Rinzi Ruiz alongside DPReview editors. They can then further expand their knowledge of the NX system's capabilities by attending panels and demonstrations led by Imageloggers Matt Kumasaka, Laura Winslow and Wasim Muklashy.
For scheduling and presentation information please visit: http://www.pix2015.com. For more information on Samsung's Ditch Day event, please visit http://www.pix2015.com/ditch-the-dslr and contact SamsungDI@allisonpr.com and information on all of Samsung's NX Cameras, including the acclaimed NX500, please visit www.samsung.com.
* For terms and conditions, please visit http://www.samsung.com/us/common/digital-imaging-campaign.html.
About Samsung Electronics America, Inc.
Headquartered in Ridgefield Park, NJ, Samsung Electronics America, Inc. (SEA), a wholly owned subsidiary of Samsung Electronics Co., Ltd., markets a broad range of award-winning, digital consumer electronics and home appliance products, including HDTVs, home theater systems, MP3 players, digital imaging products, refrigerators and washing machines. A recognized innovation leader in consumer electronics design and technology, Samsung is the HDTV market leader in the U.S. Please visit www.samsung.com for more information.