From Steve: Received am e-mail from Amy Medina who just purchased my favorite DSLR of 2010/2011, a Pentax K5. She bought it in the Silver Special Edition of which only so many have been made. (Does anyone know the number?) This is a fantastic little camera and capable of superb results in such a compact but well built size. You can read my full review of the standard K5 HERE. Amy's first impressions are below. Enjoy!
Pentax K-5 Silver Edition
First Impressions on a Rainy Day…
By Amy Medina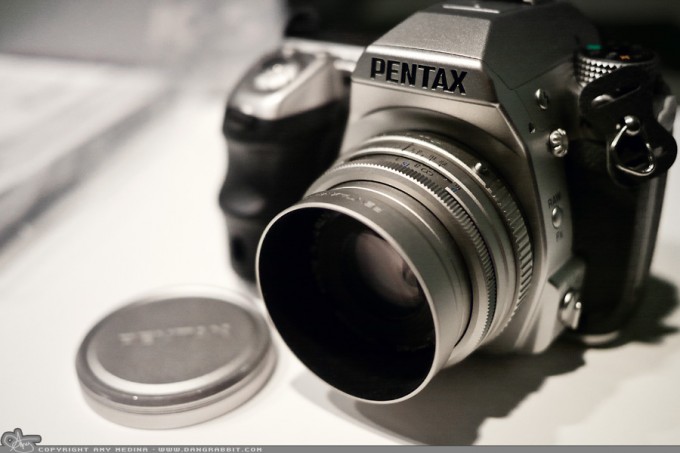 –
It's sort of fun for me that Saturday was the first day I had the K-5 out and about, and it was pouring rain. This was my #1 intended purpose for this camera, as I love to shoot in adverse weather. Of course, I don't have a weather-sealed lens yet (just the FA 43), but I'd typically have no weather-sealing at all and be out there, so I call it a step in the right direction 😉
First… Friday night I did a test shot of my cat (of course) and it came out great…
–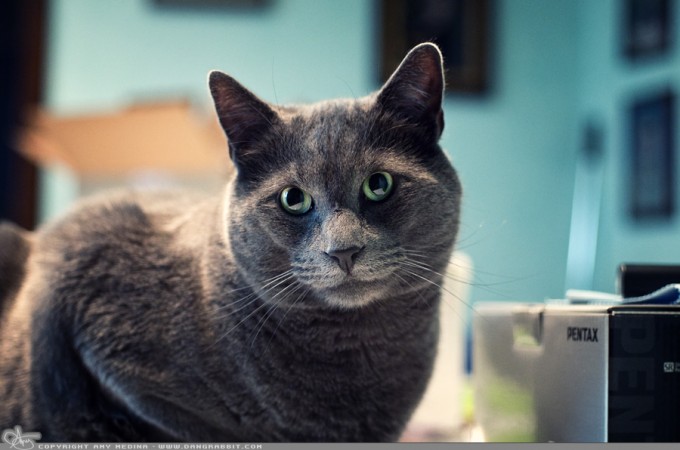 –
… one thing to note though was that It was indoors under tungsten light and the focus was spot-on… HOWEVER, that was before I updated the firmware to 1.0.3… and interestingly enough, after doing the update, I've had to do a fine adjustment of +10 to get it back to where it should be. Someone else told me they had a similar experience, so I wasn't surprised. I will say that before getting the camera I was a little daunted by the idea of doing "fine adjustments" to lenses if they needed them… but it was both quick and easy to do. I actually did it out in the field in the rain on Saturday!
In one day of shooting, this camera has amazed me. It is the complete opposite of the experience I had when I bought the GH2 (which I've already since sold). I struggled to be happy with my GH2 images, but am simply blown away by the file quality of the K-5 images… and do not feel the same "battle" in the slightest. Of course, that's ME… I know others will have different experiences with the GH2; I personally just had a really hard time loving it for a number of reasons… but mostly because of the noise in the blue channel at base ISO, and lack of "pop" in the files (harder to quantify and maybe more personal?…)
Back to the K-5… The amazing dynamic range was immediately obvious to me and the sharpness with the 43mm lens boggles the mind. I am not typically a pixel-peeper in general, but even in ACR at the "fit to window" size these things jumped right out at me. I called my husband and brother over to the computer to see, and they were both "wowed"… my brother even said it made him a little jealous (LOL)! Based on one day with the FA 43, all I can say is I can't wait to get the FA 31!
I love all the buttons and dials on the K-5… all the tactile controls are right up my ally. The placement of the ISO button is PERFECT and use of the camera is very intuitive. Build quality is outstanding… solid but not heavy at all (which is a big thing to me). It's physical size is bigger than I expected (or remembered from handling it a few months back in a local store), but not too big for me. The grip is wonderful (and it's slightly different on the silver version from what I hear).
As a comparison… one of my favorite shooting kits for a while has been the M8 + Voigtlander 50mm f/1.5 Nokton. That combo weighs in at 1.76 pounds. The K-5 + FA 43mm f/1.9 (with an almost identical FOV to the M8 + Nokton) comes in at only a teeny-tiny bit heavier: 1.8 pounds.
The absolute only complaint I have up to this point is that I wish Pentax made more of their great primes with weather-sealing!
Now some photos…
This one was my favorites of the day, and part of the picture-a-day series. I shot it at ISO 1600 because I wanted a large depth of field (shot at f/11)…
–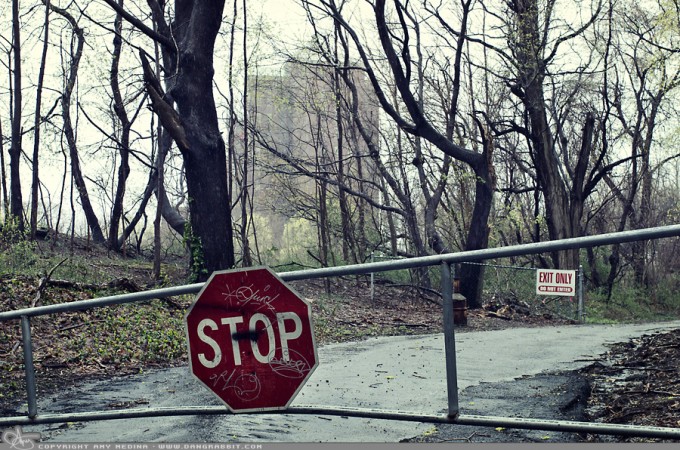 –
I had to walk out onto a slim dock to get this shot. Along the walk there were these smaller, very narrow walkways and one was going to get me even closer to the steps, but the whole thing started to wobble back and forth and I didn't want to take a dip with my brand new camera on a rainy day! LOL! I slowly back out and remained on the wider, steadier dock…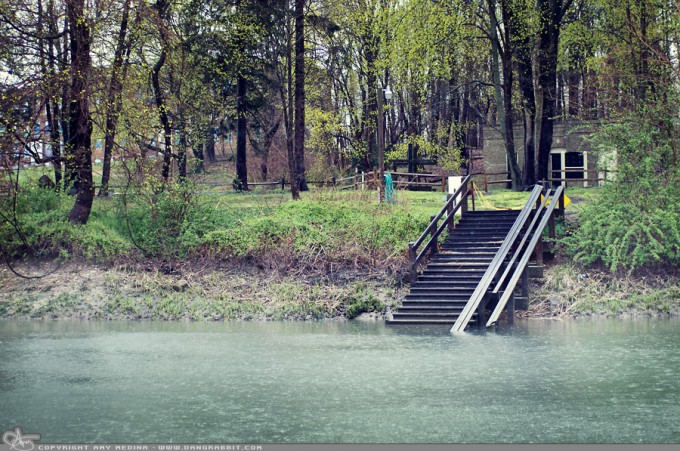 –
This one is a bit of a "typical" shot for me… seascape stuff is one of my favorite subjects to shoots… especially in gloomy weather. My family all think I'm nuts and sit in the car watching me snap away in the rain.
–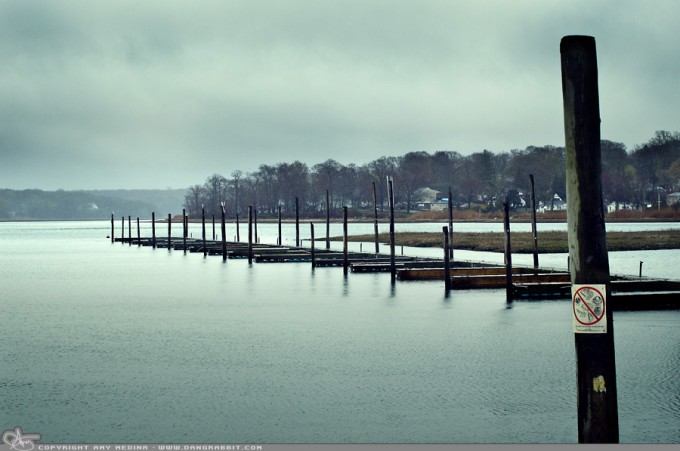 –
The last one I shot before getting back in the car to head home…
–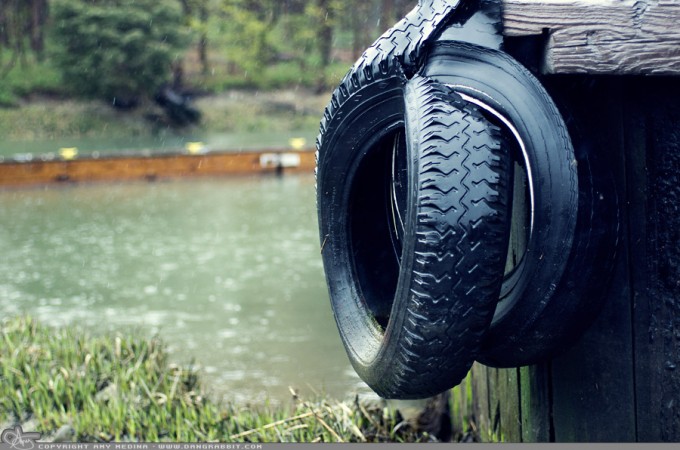 [ad#Adsense Blog Sq Embed Image]