Hi Steve,
I'm a daily reader of your site. I love the articles, daily inspirations & reviews!
Last November, after reading an article on your site, I ditched my Canon DSLR & Lenses for a Sony NEX-3. An M9 would have been ideal, but I have more of a Sony budget rather than a Leica budget 🙂 I take more photos now than ever before. The size of the Sony is really convenient, and I find myself taking the NEX along with me much more often than I ever had before.
I have the 18-55 & 16mm kit lenses, but I prefer the half-dozen manual focus lenses I've collected over the years. I have several Canon FD lenses, a yashica 50mm, and last but not least, my favorite, an Industar 69 (photo attached). I had to modify the Industar 69 a little to get it to focus properly. I used this site as a reference: http://blog.monouri.net/archives/51602456.html. The only thing I did differently was to remove one of the focus stops completely. This allows the lens to focus much closer, about 14″ or so.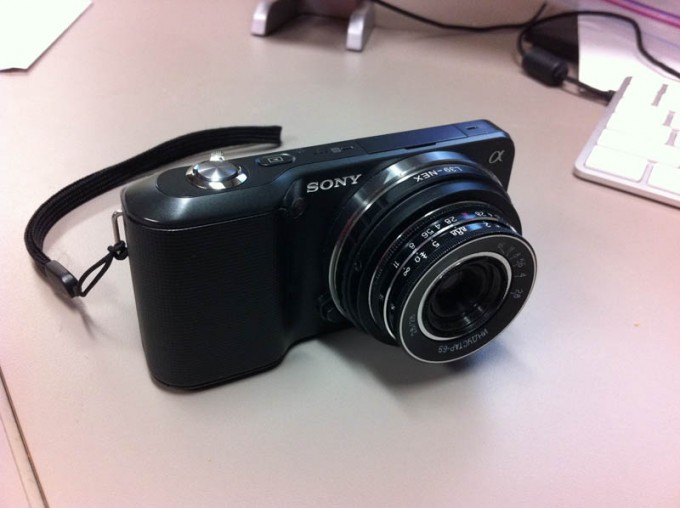 I just returned home from a vacation in Europe (Amsterdam, Barcelona, Dublin & Nuremberg). Although I took hundreds of photos over there, here's a link to just a few shots that I really like:
https://picasaweb.google.com/scott.sarber/EuropeCreativeShots?feat=directlink
Anyway, just thought I'd thank you for what you do. Your approach to photography & this website has inspired me to spend more time shooting, and to have more fun while doing it!
-Scott Sarber