(MORE X100! Feels like X100 mania around here lately! But here is yet ANOTHER user report on the hottest camera of the year SO FAR- Steve)
A word or two on the Fuji FinePix X100 camera from a repentant skeptic
by Greg Shanta
I used to be somewhat skeptical about the Fuji X100 ever since I saw the first image samples published by Fuji on their site. Then I saw some more samples elsewhere. Neither of those convinced me that the X100 could produce great images, along the lines of what I was used to with my Leica M9 and my wife's Leica X1. In fact, they've convinced me of just the opposite. I am glad to say now that I was wrong!
My opinion started to change when I saw Michael Reichmann's pictures and read his review. Prior to that I saw Chad Wadsworth's X100 to X1 comparison and I liked some of his X100 pictures (although I didn't think his X1 pictures were up to their full potential; so, I thought and still think that review was unfair to the X1: both cameras are equally great in image quality; they are just different in character). And then of course, I read Steve's review and looked at his images, some of which have really impressed me. So, my opinion of the X100 has shifted from suspicious and on the negative side to fully positive one! On top of all that I had a chance to play with the X100 at a camera shop here in Moscow and my own couple of pictures that I made with it there had hammered the last nail in the coffin of my prejudice. I am cured now — and with the consequences. Read on…
I had a full day out with Fuji X100 yesterday. Not without my encouragement, my wife had sold her X1 (in one-day quick deal and at a $500 profit against what we've paid for it in September; kudos to Leica for brand recognition!) and got an X100 instead. So, I took it for a spin.
I must say, I am very impressed with it. Not as much as I am (still!) impressed with my M9 but I find this camera capable of producing outstanding images. It isn't as intuitive and reliable in focusing and overall operation as the M9 but when you do nail the focus it shines. Sometimes it so shines, it flares… But we'll talk about that later. Its files are certainly not as good as the M9's but still, they are fantastic for this kind of camera. Or for most any camera, I am not afraid to say now.
On top of that, I think it gives a very natural look to its files, which I think I now prefer over the X1's in terms of character. Although, it's all subjective I am sure that both cameras are equally great when it comes to image IQ. Their character is different and I think i like the Fuji files better now. Ergonomically, alas, Leica X1 lags way behind… But my crystal ball (and yes, I do have one, too!) tells me that they will catch up very soon. In fact, I think they already did but they still have to sell those remaining X1s, don't they? Just my 'crystal-ball' opinion… Not to be taken seriously.
I prefer RAW to Jpeg with this camera. With X1 is was the opposite with B/W files and the same with the colour ones. The X100 out of camera B/W Jpegs are awful I think. I am a great lover of B/W photography and I think this camera is incapable of a decent Jpeg output in this category, at least with its current firmware. The X1 was spot on perfect! I still can't match it's great B/W look in my PP no matter how much I try. With X100, in my case, it's RAW only, both for B/W and colour. Lightroom (surprisingly to me) seems to be doing a decent job on X100 file conversion, so it's a no issue. I always shoot RAW, anyway.
What I hate about the X100 is the autofocus. I hate it in general, not related to a specific camera. But while most cameras provide reliable manual focusing systems on top of their autofocus ones, the X100 doesn't and that's what drives me mad. I mean, it's fast enough (way faster than X1's) but it's quite inaccurate. At least in my limited experience. I remember Seal mentioning the same problem and how it was fixed by a firmware update but I haven't tried that yet.
Fortunately, there is a sort of workaround — using the AFL button plus manual fine tuning — but it's cumbersome and unintuitive. Besides, you have to use the EVF to see your focusing results and the EVF is not that accurate for reliable focusing, so you have to magnify. Too much hustle to do a simple thing! With a proper rangefinder you don't even think about focusing: it's all automatic, much like driving a car.
What is it with Fuji and Leica lately? The reliable manual focusing capability should have been provided out of the box with this type of camera at this type of price point and I hope Fuji will fix that with future firmware updates (as Leica did, albeit not terribly well, with the X1; I hope Fuji will do better!).
Another annoying thing is that the filter ring keeps unscrewing when I use the MF ring as they are tightly adjacent, so they affect each other when either of them is moved. Out of frustration, I am thinking of glueing mine to the lens barrel. But then I won't be able to use filters and, most importantly, the lens hood. And that takes us to another important issue…
The X100 lens flares like hell! An inexcusable flaw when it comes to modern lens design. I don't know how much the lens hood will help the situation because I don't want to shell out another couple hundred bucks for an add-on accessory, which should have been included for free, taken the said problem that Fuji must be well aware of. I hope they will come to their senses and offer a free lens hood to all customers, both new and old. Much like Apple did with bump cases when their iPhone 4 had antenna issues. I seriously hope so! This is bad design coupled with bad marketing. Needs to be fixed once and for all! Just put the lens hood in the box, Fuji, and forget about it!
Apart from these two issues (plus a couple of minor ones) I see no other problem with this otherwise great camera. The image quality is outstanding, the hybrid viewfinder is great and should be included in all similar cameras. I think it probably will be the case in the future. It's just too good to ignore. Fuji has definitely set a trend there.
Couple of other annoying things I mentioned are as follows: 1) having to dig in the menus for some quick things like AF mode, ND filter, Auto ISO, external flash control, etc.; 2) awkward handling for big hands: no place to rest your thumb, etc.; 3) slow start up time. Well, numbers 1 and 3 can be fixed in firmware and number 2 is not that big of a deal.
The bottom line is: it's a great little camera with great image capability and most of it's problems seem fixable in firmware. I think it's a winner! Now Leica has to come up with something even better to finally confuse us all and turn us into constant camera buying zombies. As if we aren't there already…
Now, let's get to the pictures. First, I want you to see the last one I took yesterday. Due to controlled lighting you can see what the camera is capable of in the studio. It isn't a good studio camera by far but in case you need to make an image that requires a studio setup, you can do so with the Fuji X100.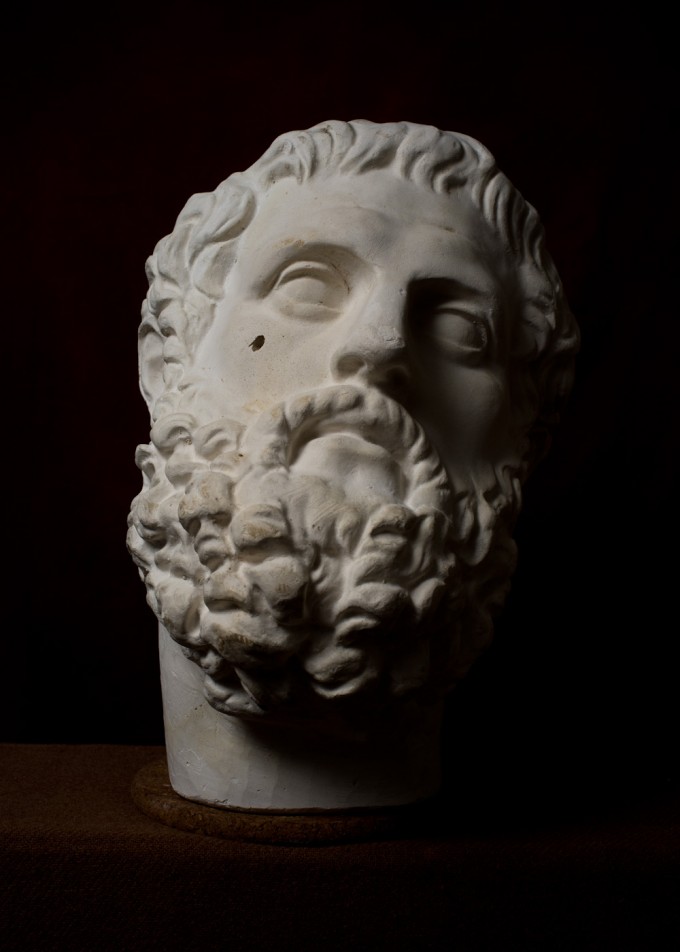 The reason I wanted you to see the "studio" file first is because I wanted you to know that this camera is capable of sharp and contrasty images. I don't want you to look at the rest of my real life street pictures from a sharpness perspective since I was still getting used to the camera and struggled with trying to figure out how the AF and MF work. Besides, sharpness is a bourgeoisie concept…
Then I want to show you the flare problem. It is humongous! Unexplainable and unbelievable! Some of the flare shots can be used artistically, though, but it's no excuse.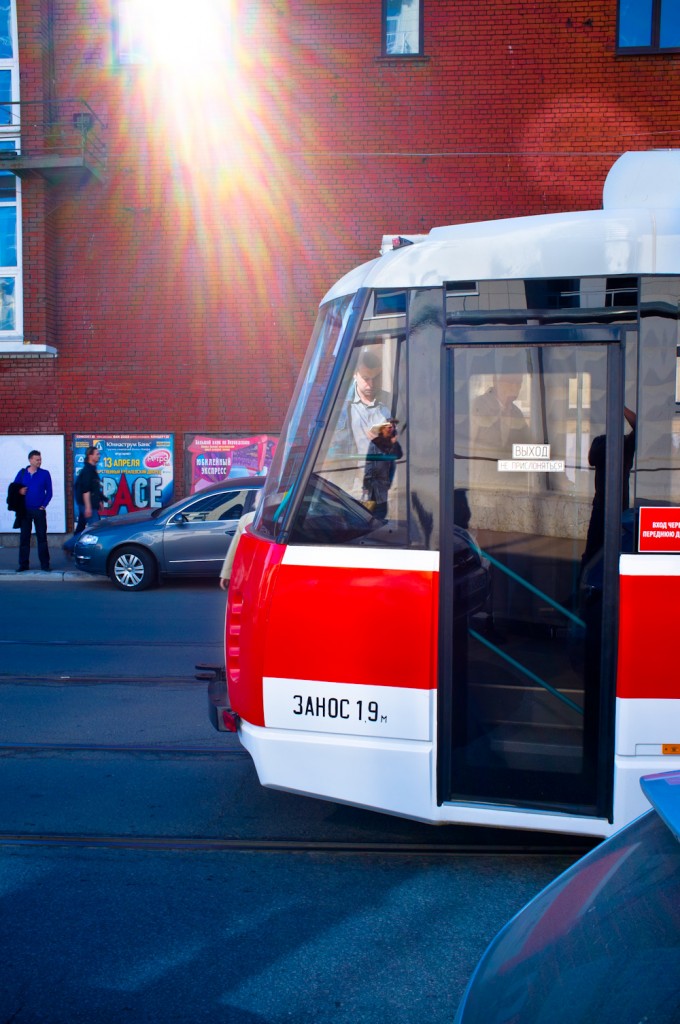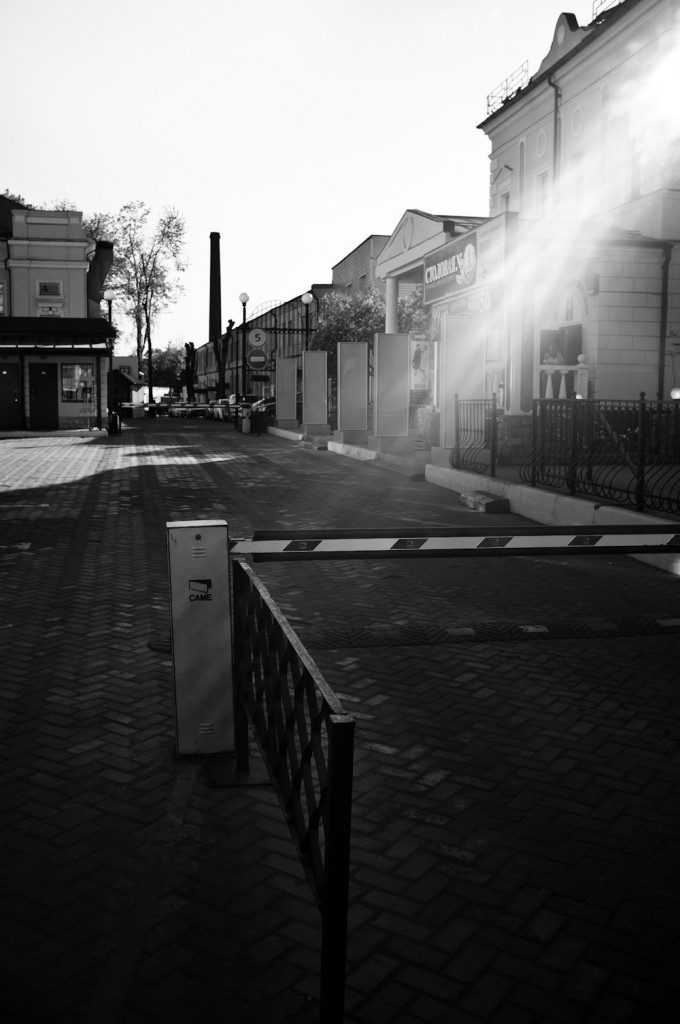 Then I will leave you with the rest of the images. If you would like to see more, you are always welcome to visit my Flickr page at http://www.flickr.com/photos/gregshanta/
All of the images seen here have been post processed to my taste. The "studio" shot above is almost "as is" with default LR RAW conversion, a tiny bit exposure boost, and a little trim from top and bottom. With controlled lighting you don't need much PP, anyway. By the way, X100's Auto White Balance is fantastic! Way better than M9's…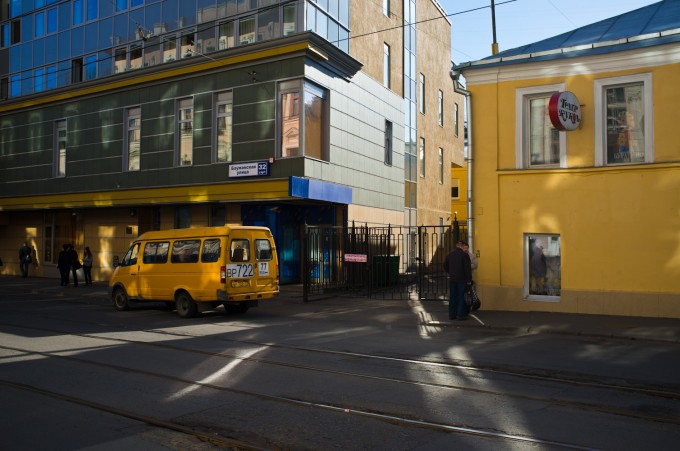 –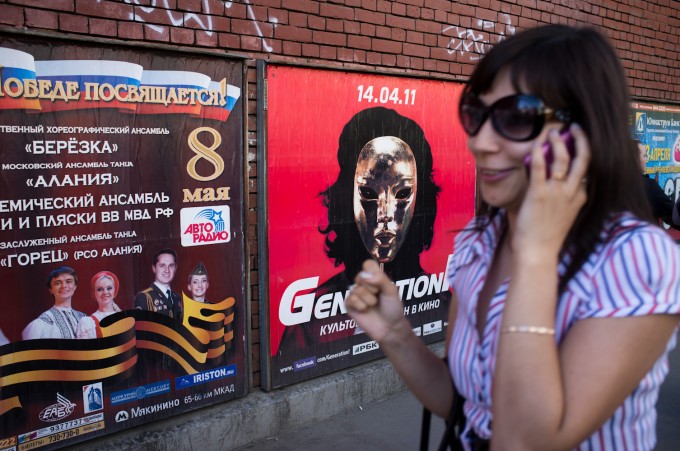 –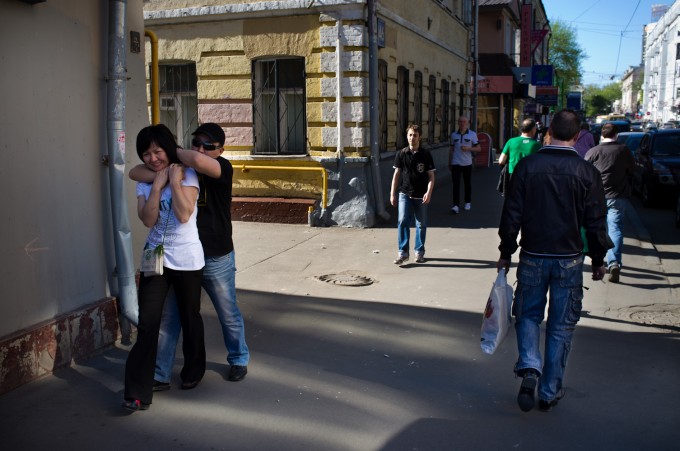 –
[ad#Adsense Blog Sq Embed Image]