News, Updates, Announcements and more!
Hello everyone! Happy Thursday! I am sitting here drinking my morning coffee, sitting in my big comfy office chair and realizing that in less than two weeks I will be heading out across Europe to shoot the Summer Seal tour. This will be a 5 week stint for me and I am hoping to get some nice street shooting in while traveling as well. I plan on bringing my M9 along with a 24 Lux, 35 cron, 50 Noct and 90 cron. These lenses will be perfect for shooting the shows. Notice I added the 24 Lux to the mix this time. I think it will do incredible for live shows to get more audience interaction in the frames.
I will also be bringing along a Fuji X100 and maybe a NEX for video. Not sure just yet. I did just order a new camera flight bag from Think Tank. A roller bag. Last tour I was lugging around this huge camera bag on my shoulder with loads of gear, laptop, ipad, etc. This time I will be rolling along in style with THIS LITTLE GUY
. I checked it out in a shop and the quality was fantastic. This way I can save my shoulders and back, and be able to carry all of my gear on the plane. Perfect! I spent two months searching for the perfect bag for flying with my gear and this was the one I ended up with. It is small, but can pack in loads of gear. I'll fit TWO M9's, the 4 lenses, the X100 and a NEX. I will have my shoulder bag for my laptop, ipad, cables, chargers, snacks and one camera, most likely the X100.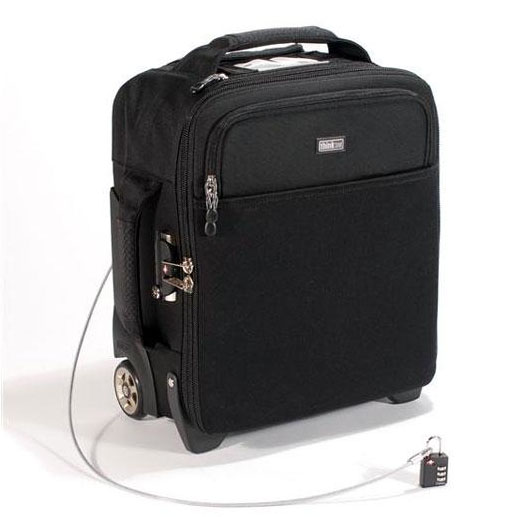 While I am on the tour, updates may be sporadic as there will be days where I will be without internet access. I plan on doing some street shooting articles, some guest posts, more daily inspirations and of course a few highlights from select Seal shows. Should be interesting. If any of you reading this would like to write a guest article or User Report, just email me and lets talk!
Speaking of the Fuji X100
THE FUJI X100! It appears that Fuji is going to release a new firmware for the X100 really soon, as they announced they will be doing so to correct for issues brought up in the DPreview review. When will they release it? Hopefully soon. I think if they correct some of the quirkiness that came along with the camera then it will be even harder to find in stock. So far, it has been the hottest camera of the year. Fuji dumped their Digital SLR line after the S5 pro and with the success of this X100, I think it sends a message that many of us want high quality in a small package. Retro looks? Even better! Can't wait to see what they do with the firmware. B&H SELLS THE X100 HERE.
Sony NEX news…
The little camera that could. The NEX-5 is one of the most versatile small cameras on the market today. It has a large APS-C sensor and has the capability to mount just about any lens (with the correct adapters). It's kit lenses have been hit and miss but there are plenty of NEX users getting gorgeous results with various lenses. The camera is small, sleek and once you get used to the menu system it is a great system. Too bad there are no real fast wider options for it. The X100 has the 35mm equiv f/2, tough to get on the Sony unless you mount a Leica 24 Summilux to the little NEX 🙂
But its all about SIZE and this girl "gets it". Look at her video and see how small it is next to a Canon 5d! Wow.
I am also hearing there will be a new NEX-5 firmware release any day now that adds a slew of fun photo filters, much like the art filters of the PEN series. From what I see, Sony is getting a little more advanced though with cool color effects, posterization effects, and even a cool retro look. Should be fun.
If some of you missed this, it appears there was a leaked image of a new Sony NEX C3 which is replacing the now discontinued NEX-3..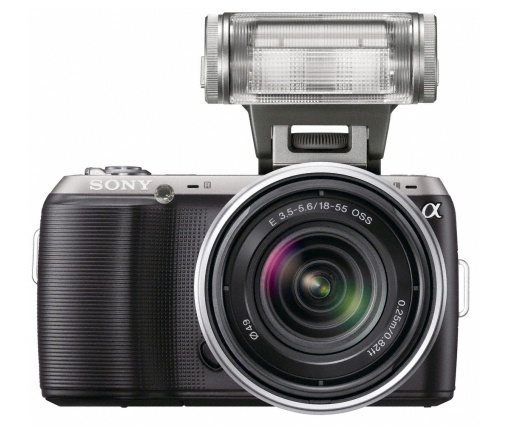 While it looks a little cooler than the NEX-3, not sure if I like the new rounded look and monster flash but I am sure many will. Supposedly, this little guy is supposed to hit any day now. Rumors had it for a May release.
–
Fun Links of the week…
Has anyone ever seen the work of Spencer Tunick? He shoots nudes and is famous for gathering hundreds or thousands of people into his photos shoots, all nude. I have seen his two HBO documentaries and found his work quite interesting. He is now getting ready for his next project, a large scale nude shoot at the Dead Sea.
This couple had custom wedding rings made to mimic the look of a classic Leica lens.
Wow, love this guys site. Not only some of the most beautiful photography I have seen in a while, he shoots a ton with a Fuji X100. If you want to REALLY see what an X100 can do, visit his site NOW and check out his posts from the past weeks.
Don't forget to visit my Facebook fan page for this site and click LIKE!
Leica announces RECORD SALES for 2011. So much for those old timers on other sites saying Leica needs to modernize their M's for profits. As I stated a month or two ago, Leica has been raking in the sales in 2011 and IMO will continue to do so with the plans they have laid out. Go Leica!
For those who think the M9 is expensive…what about the ridiculously priced SIGMA SD1. $9700?? Insanity. This is SIGMA…Their 15MP DSLR (that they claim is 46MP) without a lens…$9700. $2700 more than an M9 that already can come close  to MF quality with the right lens, and is much more portable. Hmmm. Who is buying one?
Was just over at lensrentals.com and found that they have some of the hottest Leica lenses available, in stock, to rent. This is a great way to try out lenses like the Noctilux, 35 Summilux, 50 Summilux, or whatever you want to try! They even have the Zeiss 50 Sonnar 1.5. Check out their Leica pages! I personally can vouch for their service, they are the best online rental service I have come across, and they are a site sponsor as well!
Speaking of site sponsors, Dale Photo has the hot little Leica 35 Summarit in stock. These days it is TOUGH to find ANY Leica glass in stock, even the Summarits! This is a great lens and cheap by Leica standards.
Ken Hansen also usually has Leica glass in stock. One of the top Leica dealers, Ken is my go to guy these days when I need something Leica. He has yet to ever let me down! You can e-mail Ken at khpny19@aol.com for availability of whatever you are looking for in the land of Leica.
Oh, and do check out the all new Forums on this site! Started from scratch about two weeks ago and so far so good! It will take some time to get rolling but there are so many knowledgable people that come to this site, and there are also others who need that knowledge 🙂 The forums are a great place to share it! Also, if you want an Avatar to show up on this site when you post in the comments or the forums, go get your gravatar! . Once you do, your avatar will show up here, in the forums, and on other blogs and sites! Only takes a couple of minutes!
–
Upcoming Articles
Coming in the next two weeks… A new article from David Babsky and by popular demand, a comparison between the Fuji X100 and Leica M9 with 35 Summicron. So many have e-mailed asking for this and again, these are two totally different camera systems that shoot much differently in real use. BUT, to please you, the readers, I will do a "Crazy Comparison" between the two. Should be fun 🙂
There will also be the new SLR Magic 28 2.8 lens review for the NEX system and a couple really cool guest reports. Of course there will be the daily inspiration posts as well. So check back daily for something new and fun in the world of photography! Until next time!
[ad#Adsense Blog Sq Embed Image]