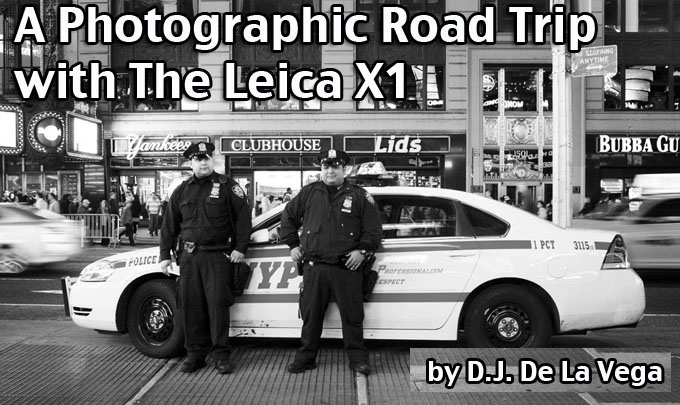 A Photographic Road Trip with the Leica X1 by D.J. De La Vega
This is the story of a photographic road trip with the Leica X1. Like any journey, I will start at the beginning:
Everything was now in place for a road trip of ambitious proportions. The logistics: I would be leaving my hometown in the North East of England to head off to Edinburgh, Scotland. From there I would fly to Newark Airport in the USA. Over the next four days I would drive over 1000 miles to Alexandria Bay, Oswego, Webster, Niagara and all the back to Manhattan for three days of Street Shooting. This was a deliberately photogenic route, mainly following the Great Lake Seaway Trail, a stunning byway that hugs the shore of Lake Ontario.
Here at the start of my voyage lay my first challenge: What camera gear to take? Approximately five years ago when I went on a slightly more modest trip around the Highlands of Scotland I took a Nikon D200, 12-24mm, 18-200mm, 50mm, 60mm macro and 70-300mm. I was prepared for every possible eventuality. With this in mind however, a wise man once said "If you aim at everything, you hit nothing".
This time around I was seriously considering leaving all my equally extensive kit at home and only carry my unassuming Leica X1. With no huge telephoto, no super wide angle and a mediocre macro mode, it is on paper not necessarily cut out for such a diverse photographic expedition. However as my DSLR gear was now gathering dust after sitting in a bag, rendered obsolete by more than a year spent exclusively shooting with the little Leica, I went with my gut and decided just to take the X1.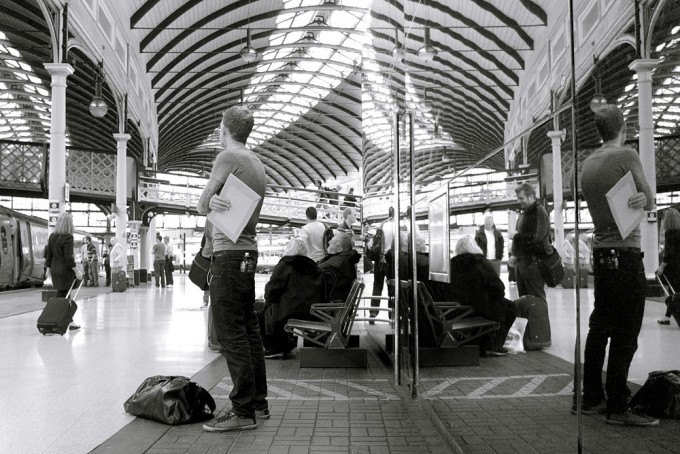 So there I was packed and ready to leave with the X1 in hand. This was my first shot of the morning waiting to get on the train to Scotland. Instantly this photograph put me at ease with my decision to leave the DSLR and plethora of lenses behind. The prospect of being limited to such an iconic focal length now excited me. It would be my photographic skills I would be exploring and not the effectiveness of different lenses for different situations.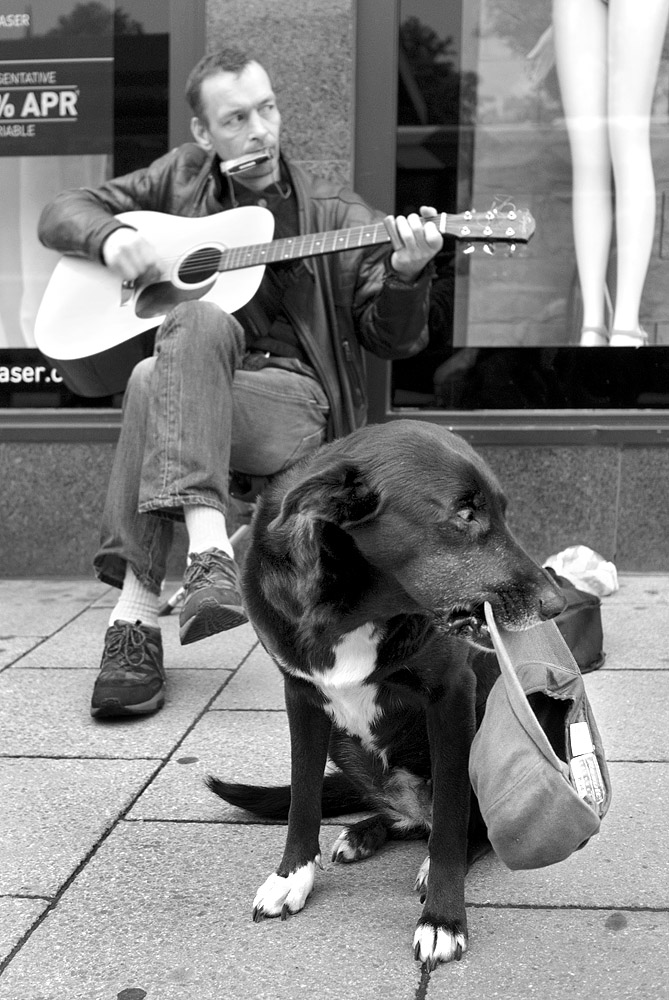 Upon arrival in Edinburgh a world of picturesque opportunities were unfolding and presenting themselves exclusively for me and the X1. At this stage of my article I will point out how difficult it has been to edit down the photographs I have taken as I have got so many shots I regard as "keepers". Even though I eventually took slightly more than 10 GB worth of photographs over the week (I shoot RAW), the number of camera actuations was far less than I ever imagined. Historically with a DSLR I would shoot and shoot and not stop: and why should I? Instantaneous shutter response, full automatic setting with a gazillion auto focus points, million area multi matrix metering and unlimited space on Compact Flash cards. It was the equivalent of wielding a photographic machine gun!
It only took a few hours of shooting the street in Edinburgh to dawn on me that I take far fewer photographs with this camera. Was it a conscious effort as it is a slower camera and shooting fully manual takes more time and creativity to get a good shot? Or was it a sub conscious side effect of shooting in a simpler, more traditional, historic style? Whatever it is, I do it and I like the results. I no longer shoot endless photographs of the same subject. I spot a moment take a shot and if I miss it, I move onto the next opportunity.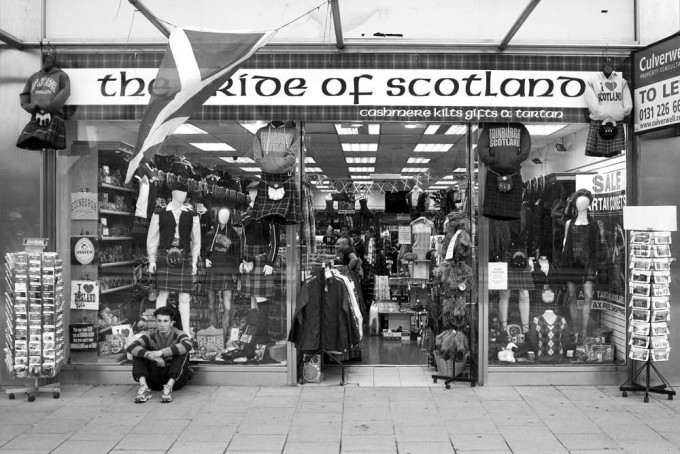 The next morning it was time to hop on the plane and embark on the biggest leg of the journey. Once I safely landed in New Jersey, there was no time to lose. It was straight in the car and drive approximately 350 miles north to the beautiful town of Alexandria Bay. Arriving at dusk I was greeted by a spectacular sunset over Heart Island.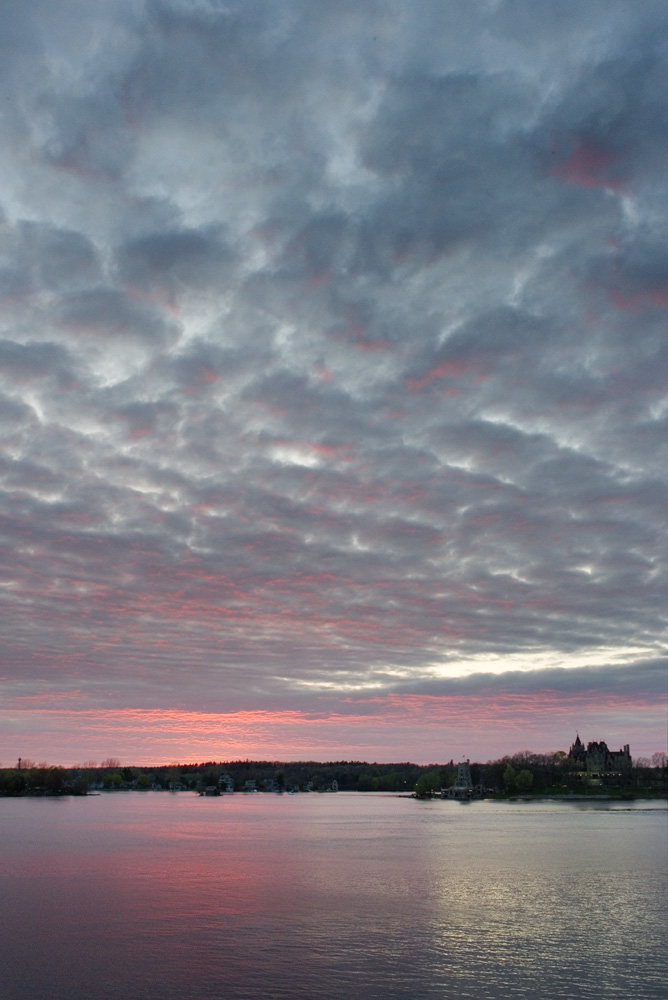 Over the next two days I was immersed in stunning nature and beautiful scenery travelling down the Great Lakes Seaway Trail. I was enthralled by the local architecture, mesmerised by the iconic landscapes and enamoured with the more intimate secluded bays and forest trails.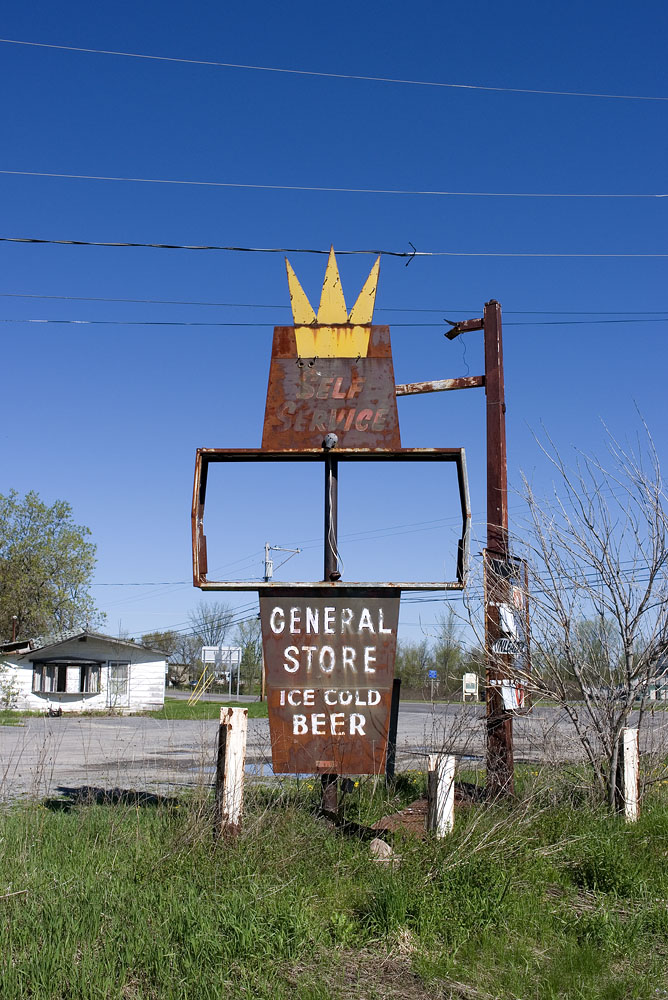 –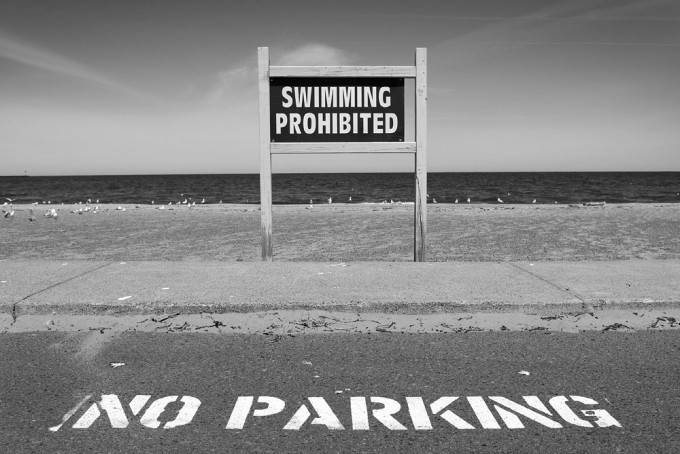 –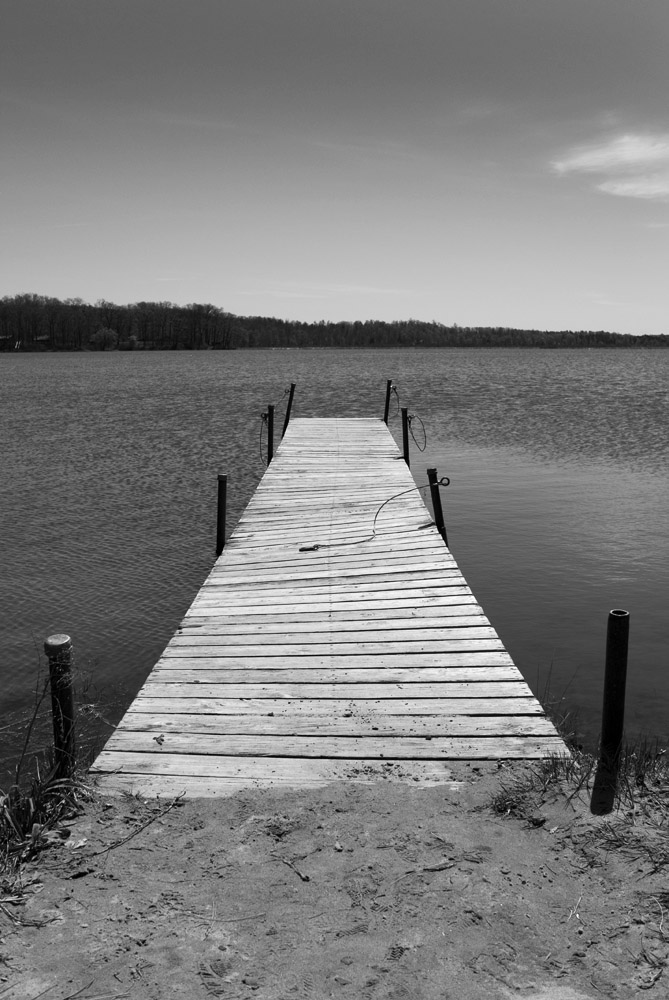 So far I had not once missed the lenses I left behind. Without doubt, if I had a 12mm Nikon, I would have probably found use for it, but would it have made a better photograph or just a different one? I began to realise that historically I had probably spent more time chopping and changing lenses for particular applications than I did actually shooting with any one lens. By not having to decide which focal length to use, my mind was purely focused on capturing the opportunities that materialised before me; documenting them as I saw them with no distractions.
Eventually I found myself at the magnificent Niagara Falls. Sometimes I find it difficult to photograph such a famous, well documented landscape as I am constantly aware that millions of people will have taken the exact same shot from the exact same angle. I tried as always to look for unique perspectives and idiosyncratic moments, but also believe if I am somewhere with my camera, it is far better for me to create my own postcard style picture of such an iconic scene than buy someone else's off a rack.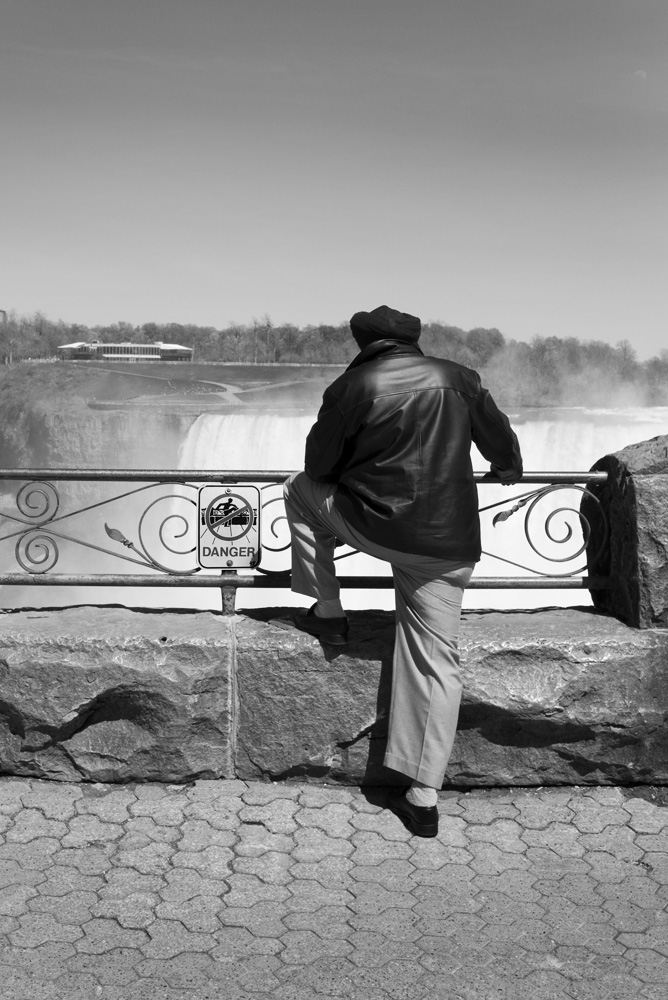 –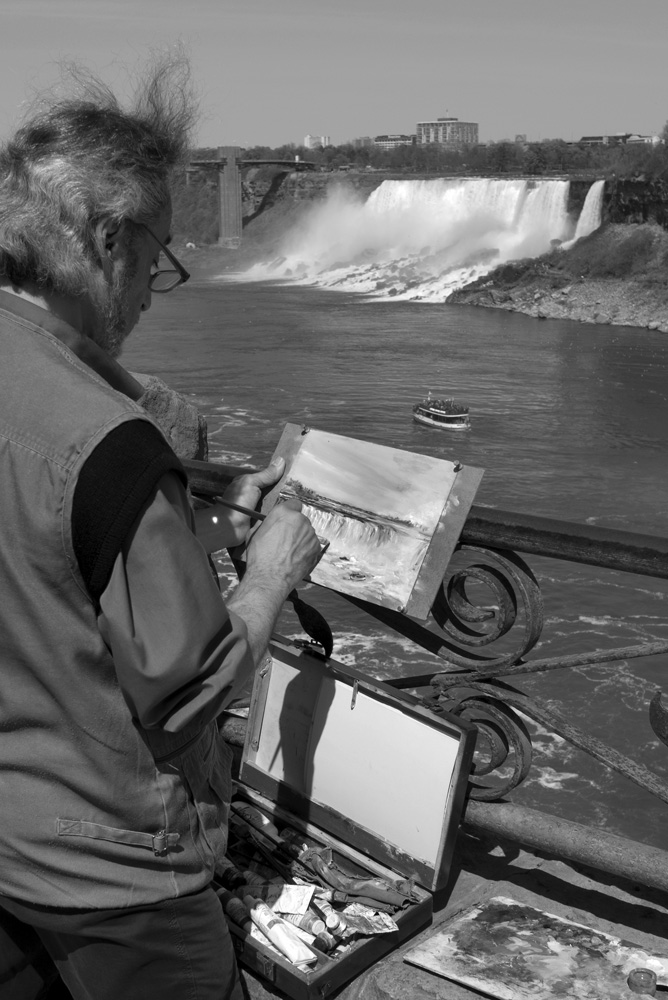 –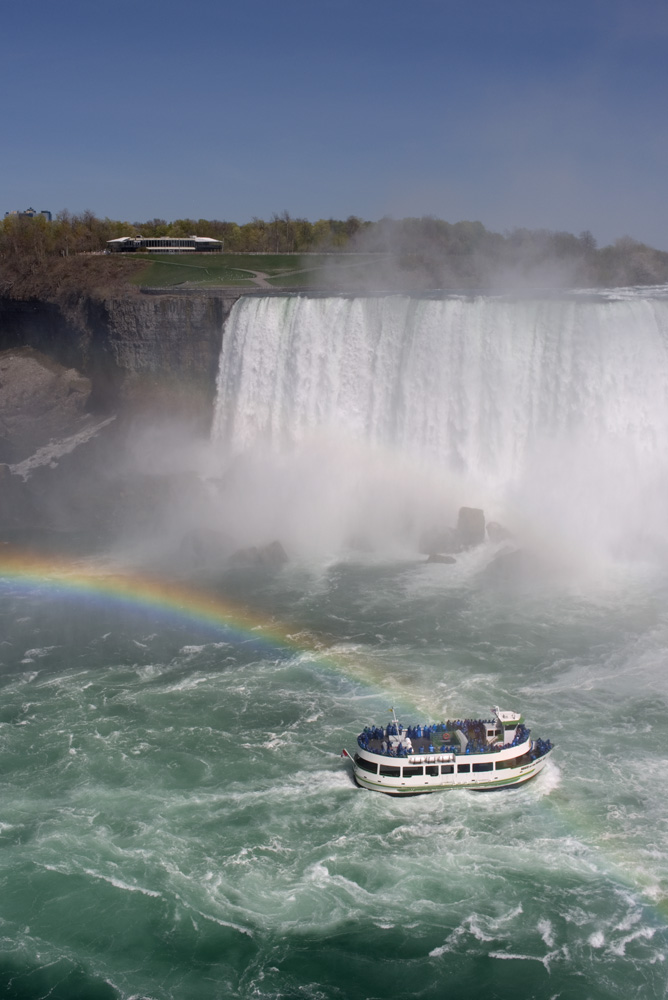 Another lengthy drive was now required to head south to Manhattan. I was looking forward to finally getting to test the X1 in the area many people would either argue it was specifically built for or quarrel it just could not compete with its M siblings; Street Photography. How would this handy travel companion hold up in the city renowned for its street scenes? I'll let you be the judge as to how successful the results are, but in practice, I've got to say the X1 coped admirably. This camera is a joy to use and because of its size and weight can be around your neck every waking minute of the day; at hand waiting patiently to be deployed as an extension of your eye at the presentation of something noteworthy enough to point a camera at. Its speed was more than adequate to capture pretty much everything I asked of it and if I missed a shot it was because I did not spot it early enough and by the time I had raised the camera, the moment had passed.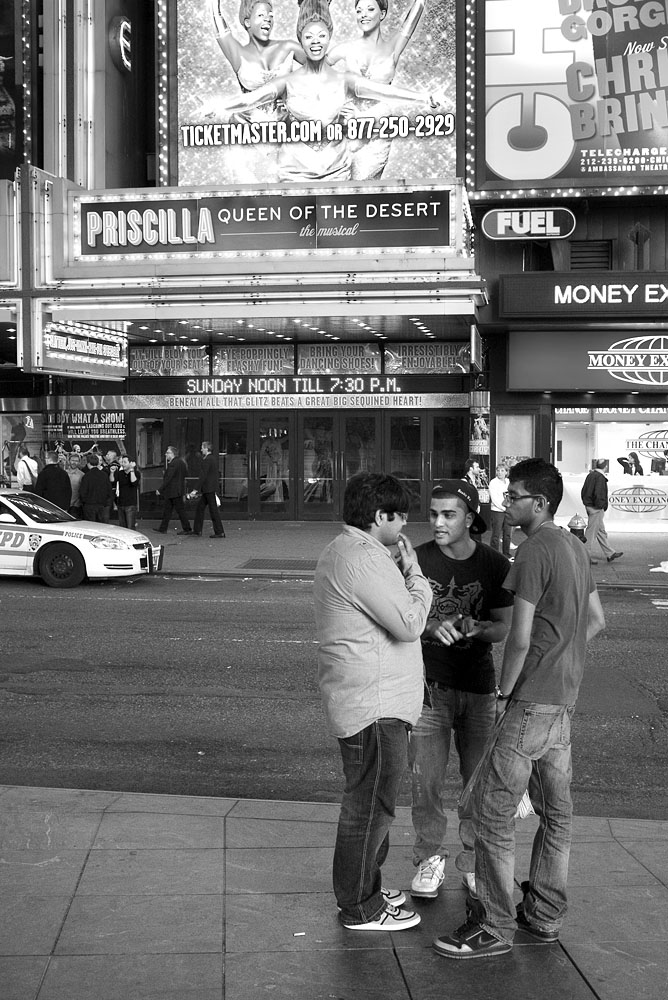 I quickly realised as I walked through the streets that I could very quickly drain my batteries with all the colourful characters and photogenic happenings at every turn. It was time to go old school and really test how good the X1 is at capturing the street as an unadulterated photographic tool. It was time to turn off the LCD and image review and rely solely on the 36mm Brightline Viewfinder. Shooting away at my heart's content only to review the images that night in retrospect. No second chances, no reshooting the same scene over and over. I shot mostly in aperture priority mode and one spot centre weighted focusing. I would focus on the desired object and reframe the scene with my finger half pressed on the shutter. I found this to be a quick and efficient means of capturing the moment.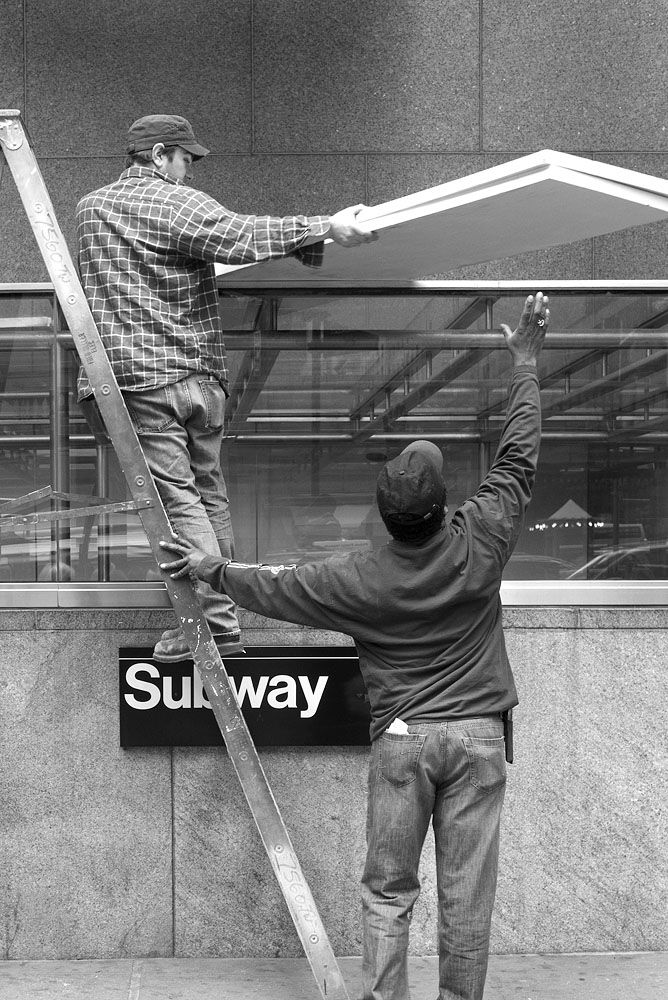 –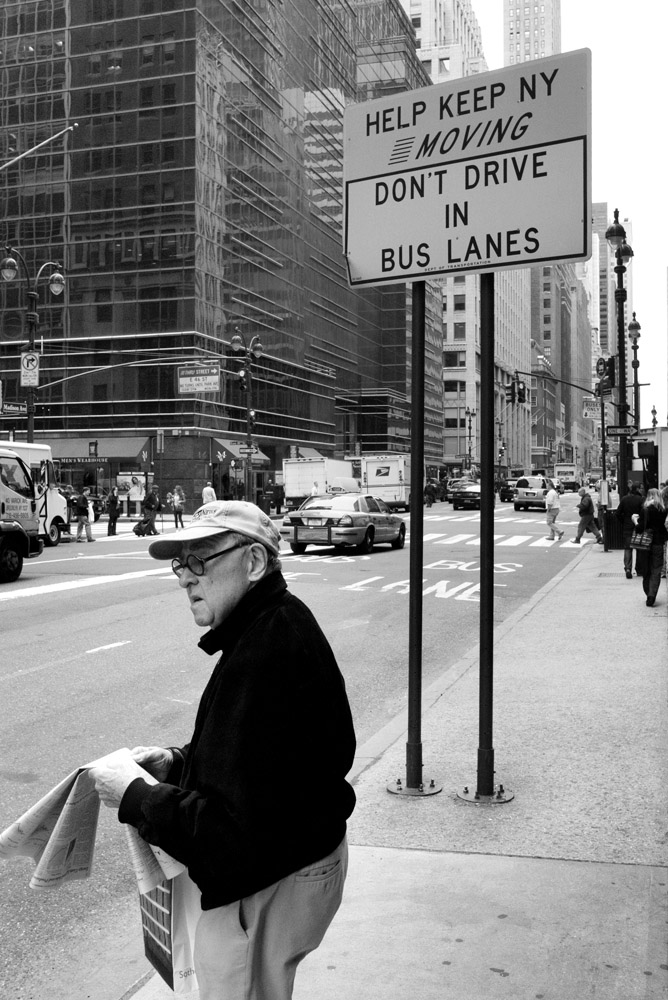 –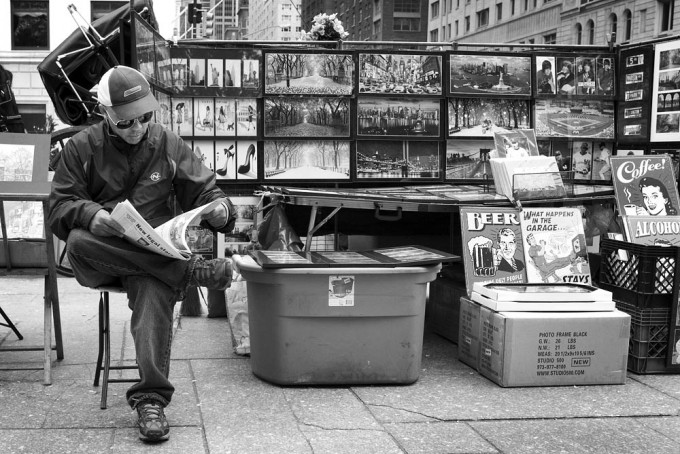 I was beginning to realise why so many people shoot the street in New York. The people here are a diverse mix of too laid back and too darn busy to be concerned that people were brandishing cameras about. I felt a lot more freedom than in my native England to get close the action and throw caution to the wind. The 35mm focal length was absolutely coming into its own! As I explored the city I found Central Park to be a hub of extroverted characters and wondrous and quaint occurrences.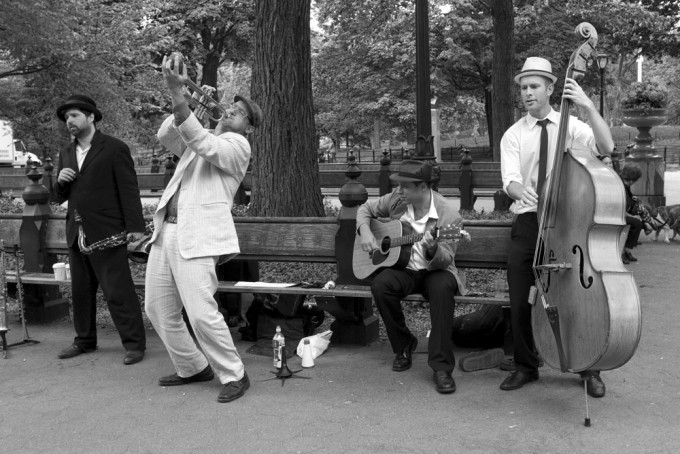 –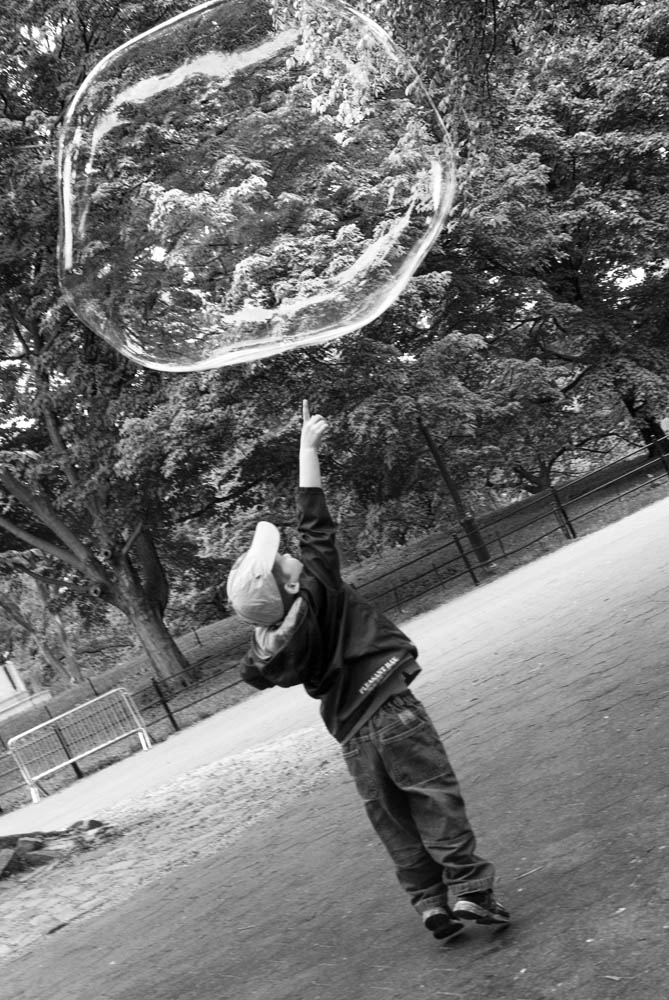 –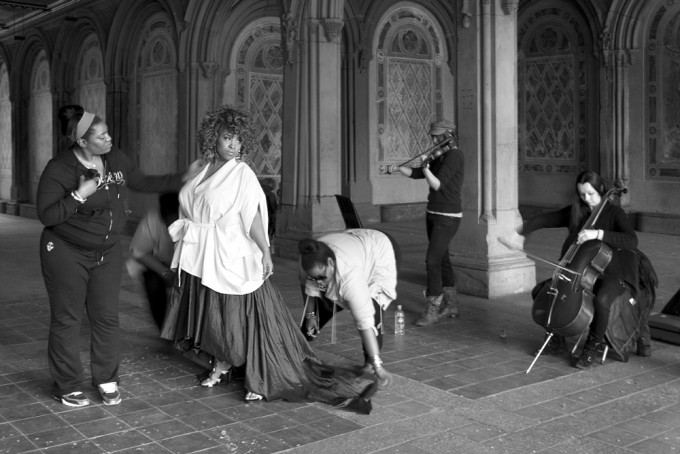 –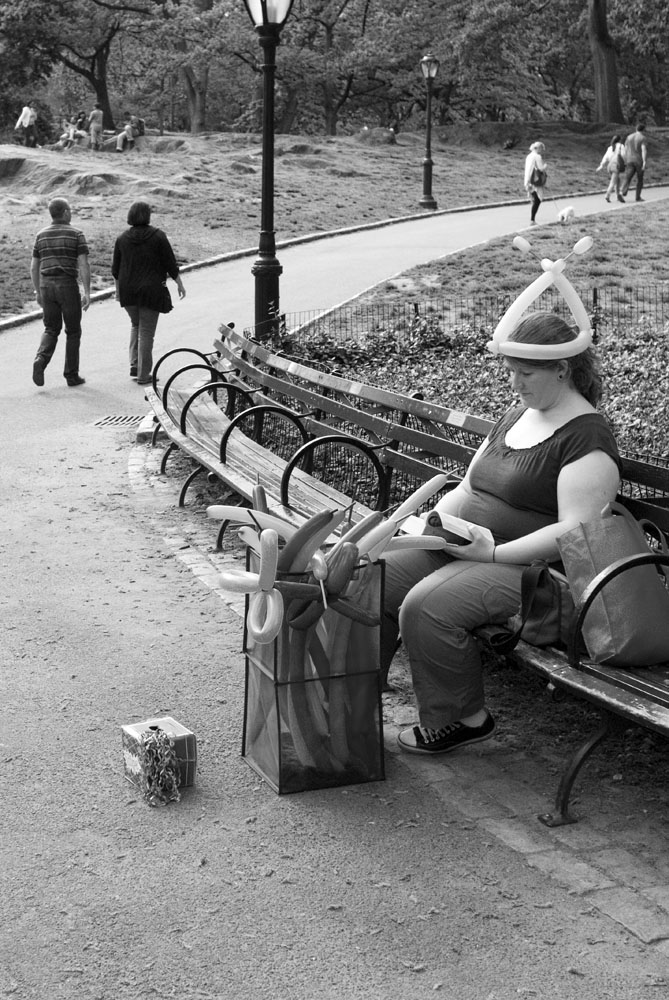 As well as photographing the superb photographic opportunities that transpire with the people in NYC, it would have been a crime not to document the city itself. The architecture is so magnificent it has a personality of its own. Like at Niagara, I constantly tried to find a compromise between the iconic postcard views and more unique perspectives. Theoretically one could argue that there are no "unique" perspectives any more, but that would be quite a depressing, sombre philosophy for any photographer to subsist with.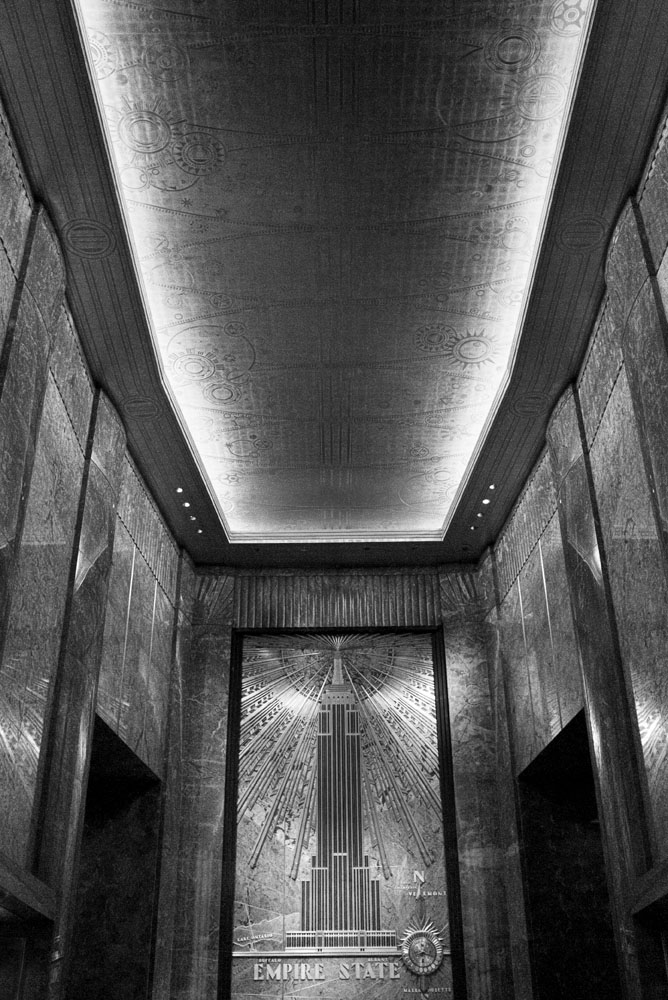 –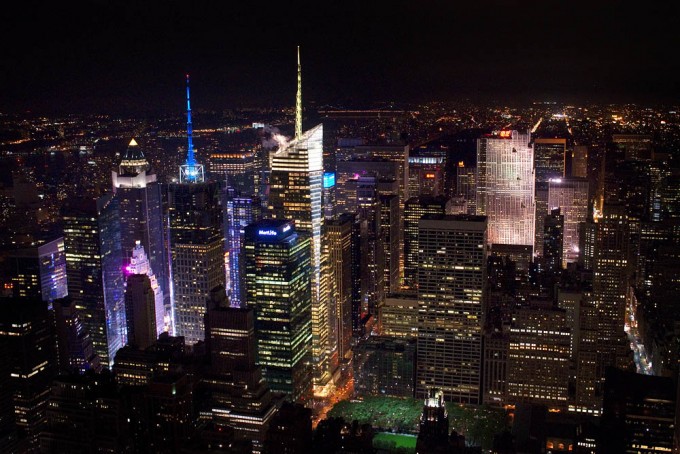 –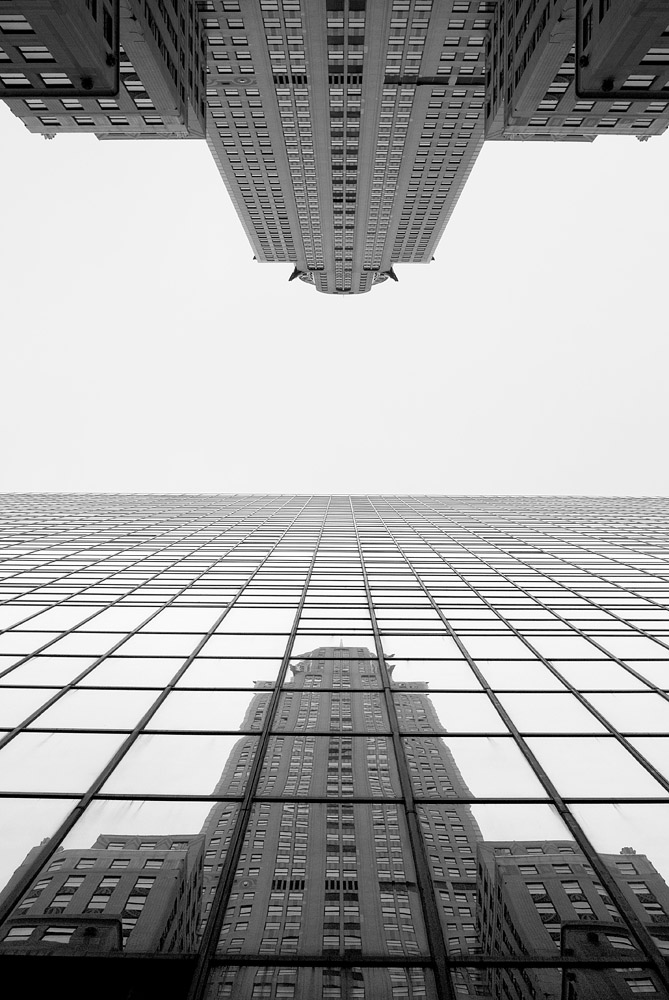 Of all the areas I ambled upon in Manhattan, possibly the most vibrant and rewarding was that of The Bowery and China Town. The people and ambience somehow felt more "authentic". It was a long way from Central Park with the brazen street performers and therefore sometimes I had to work up the courage to lift up the camera to my eye. However I soon defeated my nerves and I found the X1 to be quite inconspicuous and my confidence grew allowing me to get closer to the action.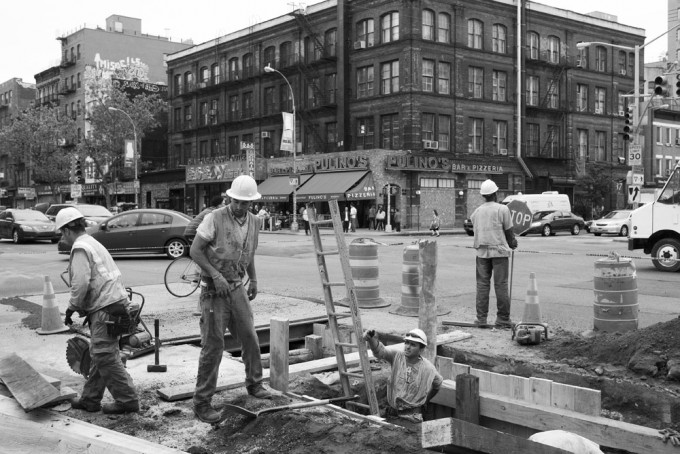 –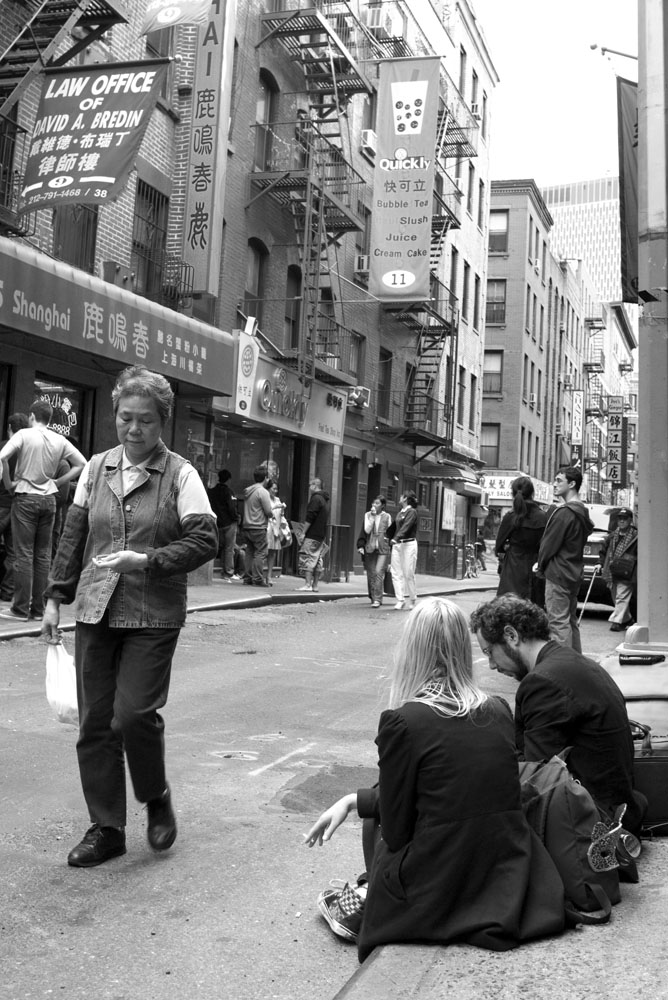 –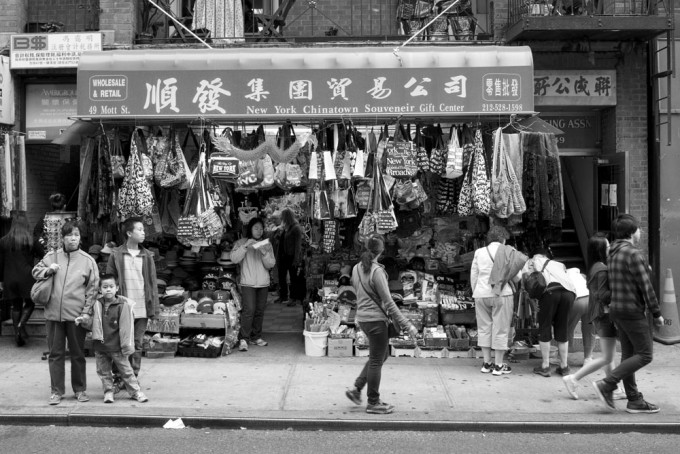 Regrettably I had reached my last evening in Manhattan. I had loved every minute of shooting the street with the X1 and had not once bemoaned its ability to capture any given scene. I appreciate it is not as fast at focusing as a DSLR, and the viewfinder is only optical, no electronic information is transmitted across to reassure you as to what you are capturing. Yet it is specifically this simplicity that feels truly organic for me in using this practical, no-nonsense photographic instrument. I choose the shutter speed, aperture, ISO and then frame the glass through a glass viewfinder then shoot; fundamental photography at its best.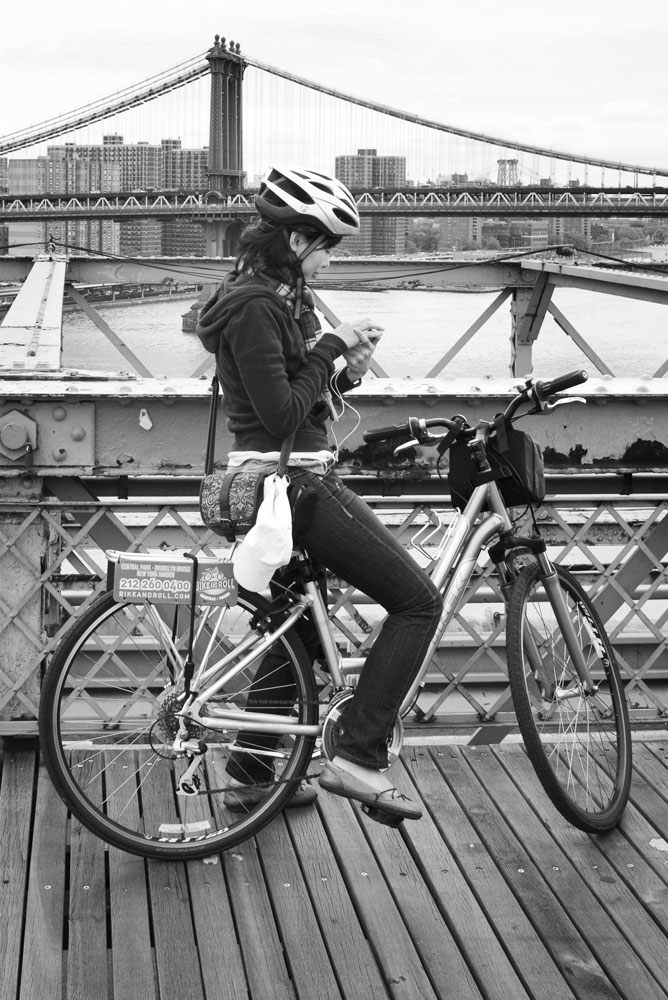 –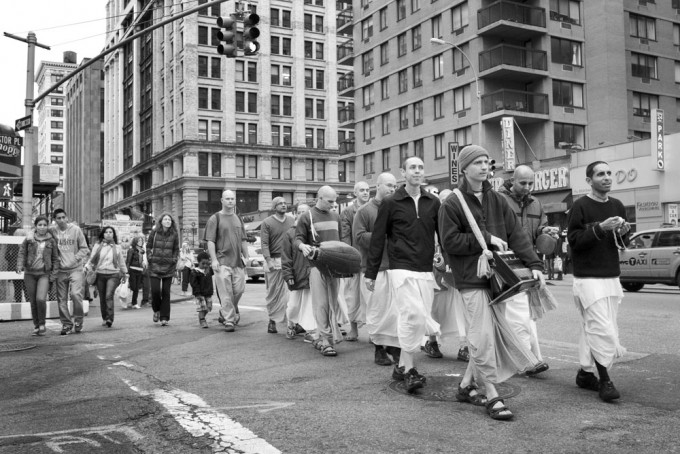 –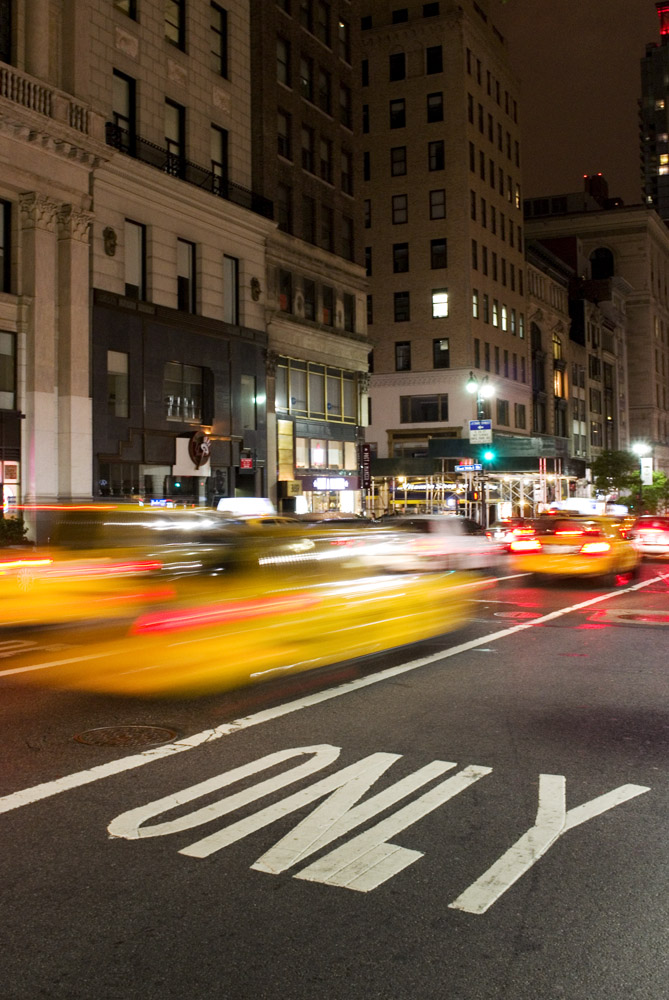 –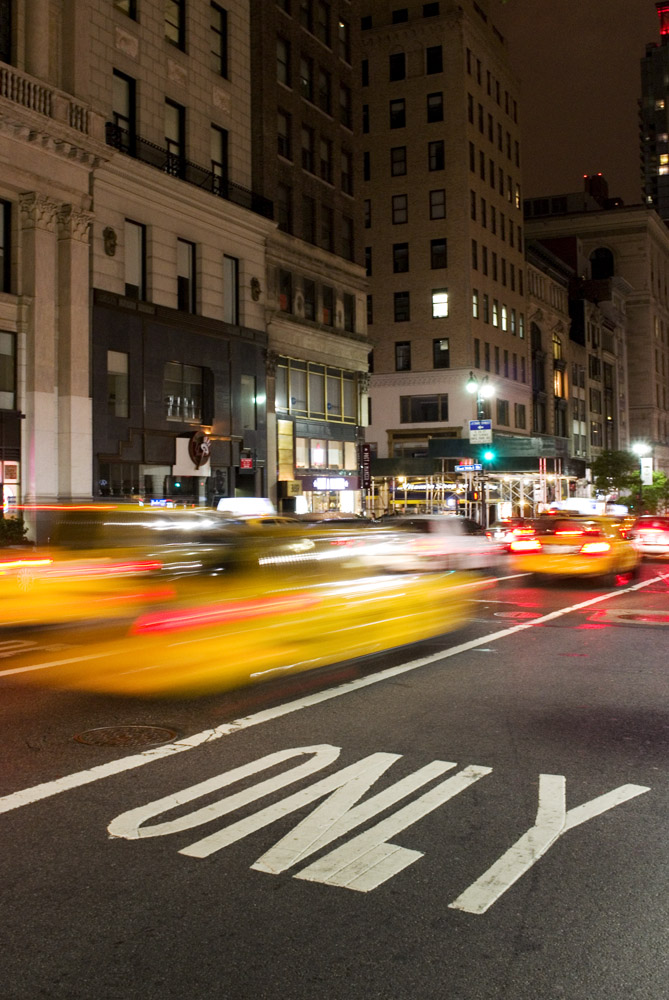 –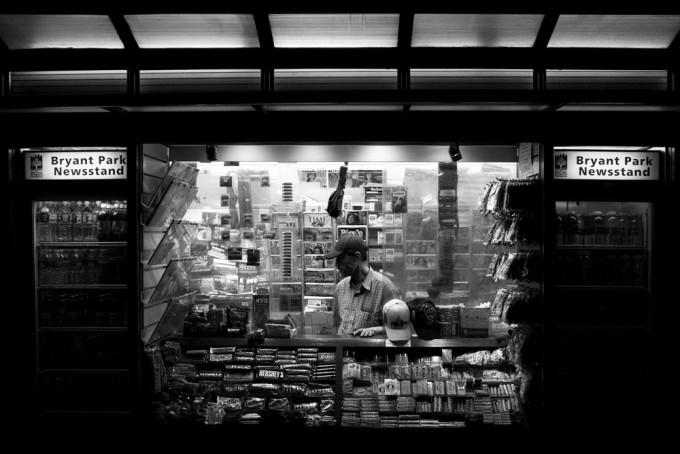 –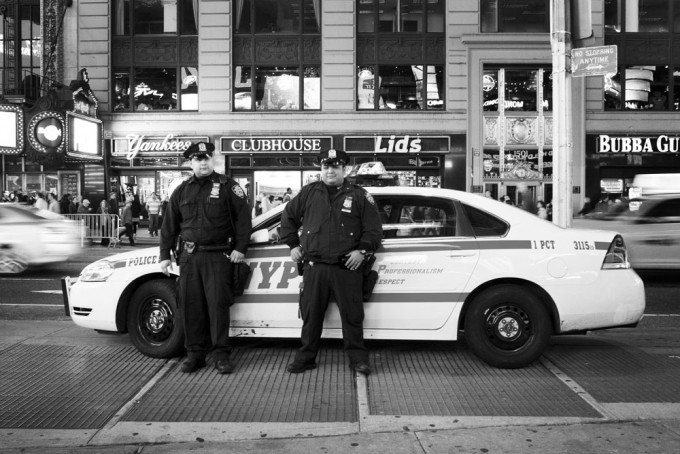 –
Thanks for reading my article if you made it this far. You can check out some of my other Leica X1 experimentation and photography here:
http://www.stevehuffphoto.com/2010/09/03/daily-inspiration-142-by-d-j-de-la-vega/
http://www.stevehuffphoto.com/2011/01/06/daily-inspiration-183-by-d-j-de-la-vega/
http://www.flickr.com/photos/djdelavega
All the best
D.J. De La Vega
The Leica X1 is available through Dale Photo, Ken Hansen and B&H Photo!
[ad#Adsense Blog Sq Embed Image]