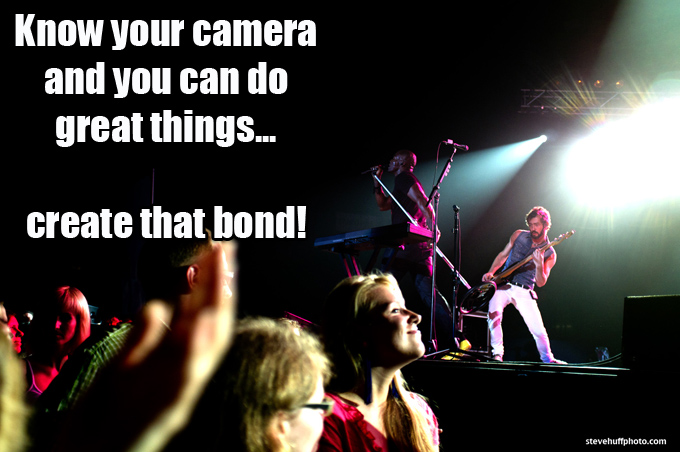 Know your camera and you can do great things…
By Steve Huff
So last night I was shooting the Seal show in Vilnius Lithuania and upon arriving to the venue I realized it was going to be my biggest challenge yet for shooting. Why? Well, the arena was sort of drab, dark, and dull AND I was sort of forced to shoot SUPER close to the stage, like, right up against it. To add to that, the stage was VERY high up, almost as tall as me, so I knew any shot I took would be from a bad angle. What to do? How about throw on a 24 Summilux to the M9 and hope for the best? Yea, thats it. Luckily I had a 24 in my bag.
I decided to use the 24 because I KNOW my camera, and I knew exactly what kind of results I would get from slapping on a 24mm lens in the situation I was in. I also knew how the 24 Summilux would render and how I could get away with slow shutter speeds due to the M9's capabilities with a steady hand.
The fill in temporary drummer Obed at sound check.  24 Summilux at 1.4 on the Leica M9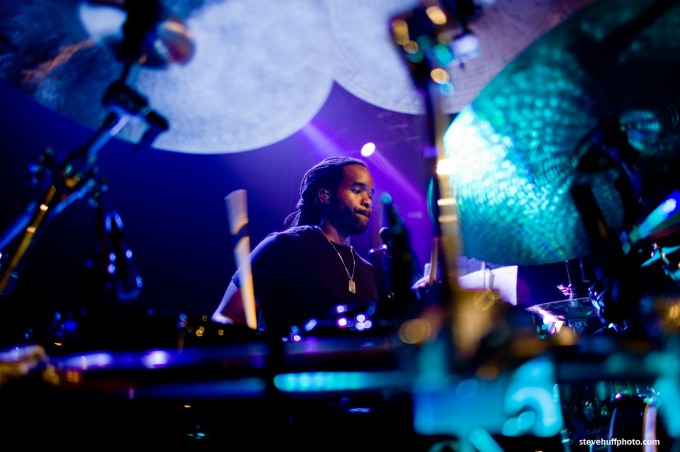 For most shows I shoot the 50 Noctilux 90% of the time but last night I shot the 24 Lux 90% and the results are quite different, but I like it. I liked it so much that after the show I was inspired to write yet another article, this time on "knowing your camera". How many of you really know your camera? I mean, really know it? I know I do, and that helps me out more than you know!
Do you know what settings give you the best results for different situations? Do you know what lens will give you the best result for a given circumstance? Do you know its ISO performance max limits and the way to get the best images you can from it? Have you "bonded" with your camera? Yes, BONDED.  It sounds strange but I know there are many of you reading this who do indeed have a certain bond, a certain "oneness" with your camera. I know I have this with my M9, and I am actually starting to get there with the Fuji X100.
Shooting the 24 meant I had to be CLOSE, and since I was stuck up next to the tall stage I knew I could get some dramatic shots and great audience interactions.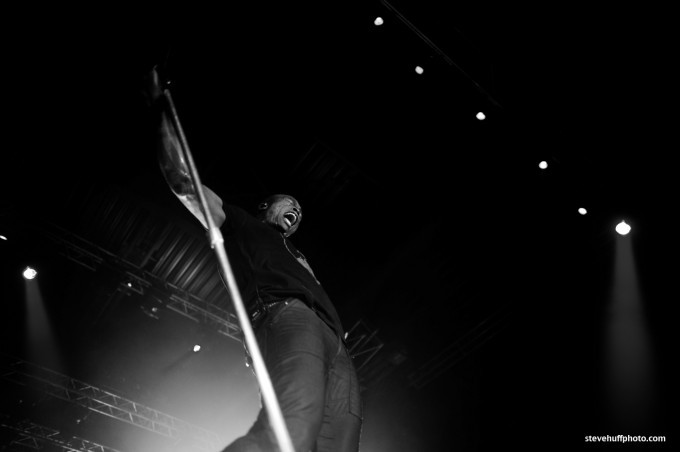 –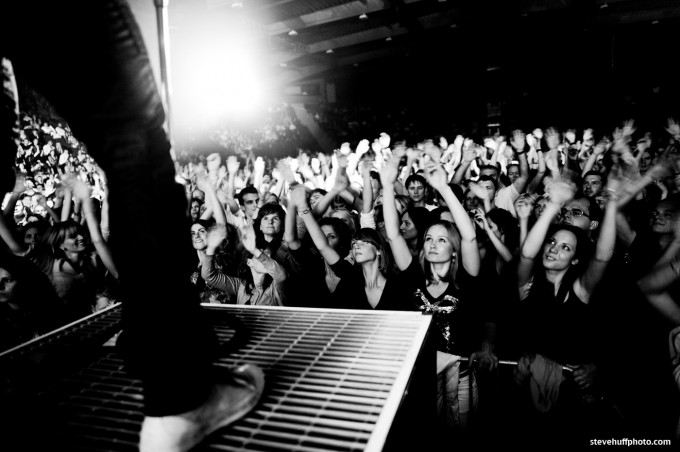 –
Once you have this "bond" with your camera you can shoot without stress, without worry, without hassle. You go by instinct and by "seeing" and "doing". When I walk around the crowd or near the stage I am always looking for the next shot, and at the same time I try my best to not repeat myself every single night. The last thing I want is to stress about settings or lenses or whatever. By having this bond with my Leica, I do not have ANY worries when the night starts as I know that as long as my camera is working, I will have many opportunities to capture the spirit of the performance.
The 24 Lux ROCKED last night in Vilnius! As always, I shoot these lenses as they were meant to be shot, wide open!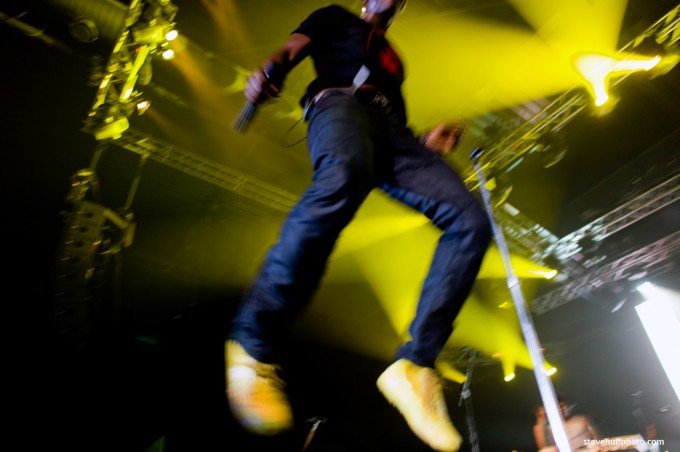 –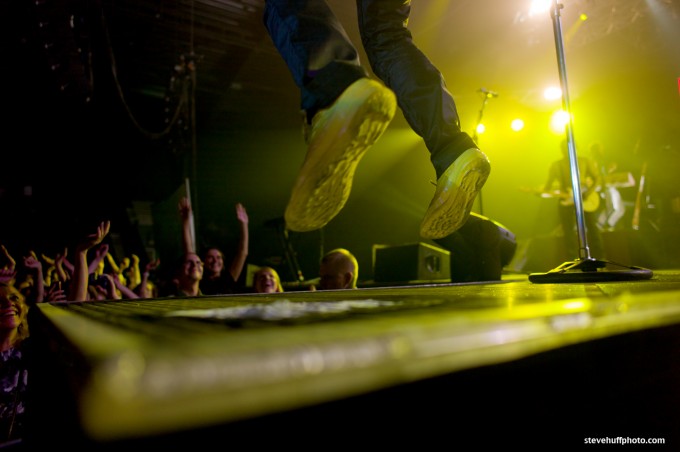 –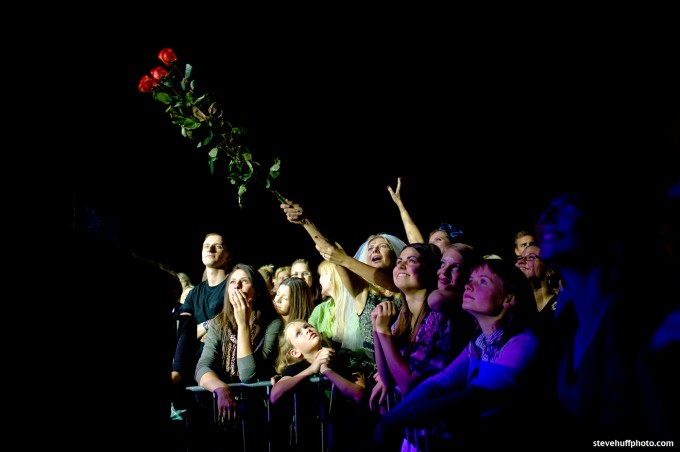 –
My job on this tour, if you can call it a job (I don't as it's been my lifelong passion..a dream come true) is to document this tour while I am along for the ride. Concert shots, video, behind the scenes stuff..whatever I can capture. Seal is not really my boss, but rather a great friend who puts ZERO stress on me and gives me 100% creative control on what to shoot. With that said, I always strive to do my best every show even though when I look at my photos I usually only end up really liking one or two shots. But as may of you know, as photographers we are always overly critical of our own work.
But as I said earlier, by really KNOWING my camera gear I can let my mind be free and just shoot organically. Does that make sense? I hope so.
So how does one bond with their camera? First, you have to really like your tool of choice. You have to enjoy holding it, shooting it, controlling it. If you do not even like your camera then it will be very hard to get this bond. The most important thing for me is to really enjoy USING the camera. This is why I am such a HUGE fan of the Leica M series. Film or digital, the usability factor is HIGH and once you know it inside and out you can shoot quicker and more effectively with an all manual M9 than even an auto focus blazing DSLR.
The 24 Lux with the M9 sitting on the stage captures Gus Isidore  – love the rendering of the 24 on the M9. Gorgeous.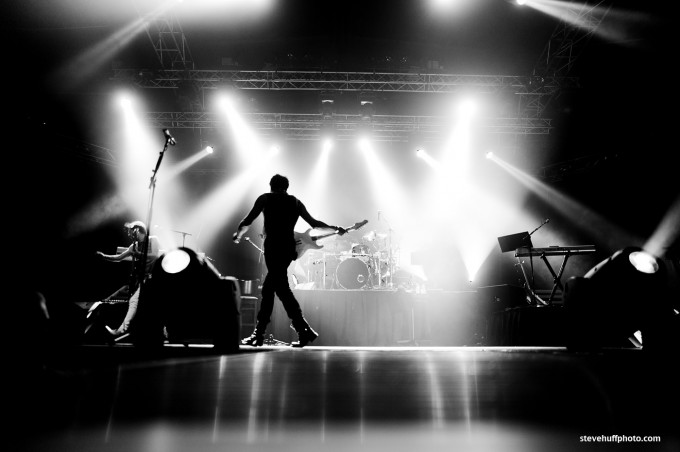 –
Again, the 24 Lux wide open. We met this Mother & Daughter the day before while street shooting and here they are in the front row.
–
Of course I did slap the 50 Noct on every now and then…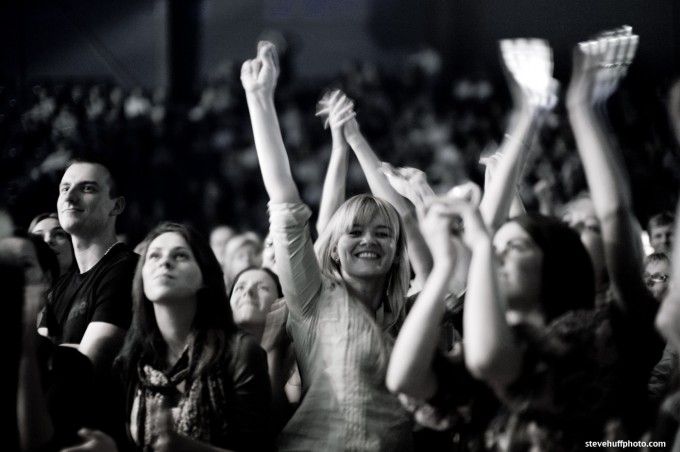 –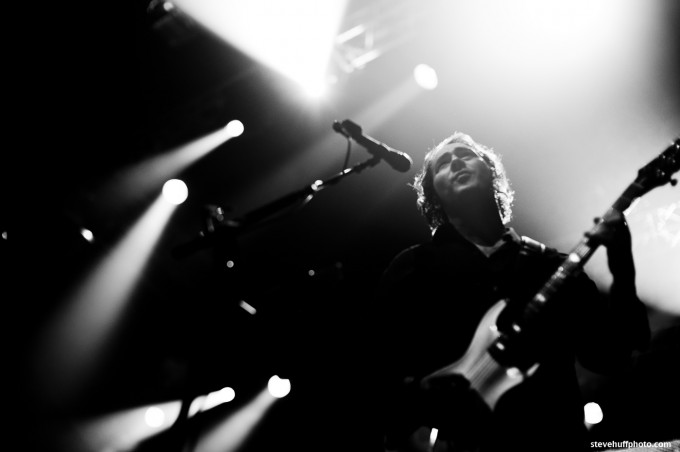 –
Knowing my camera allowed me to get this shot of Seals silhouette.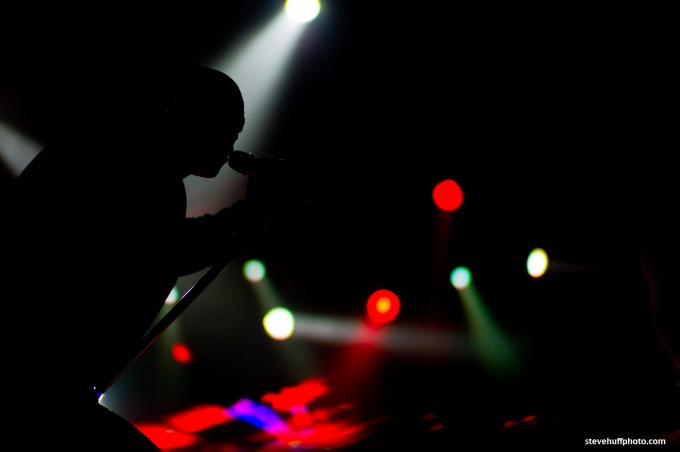 –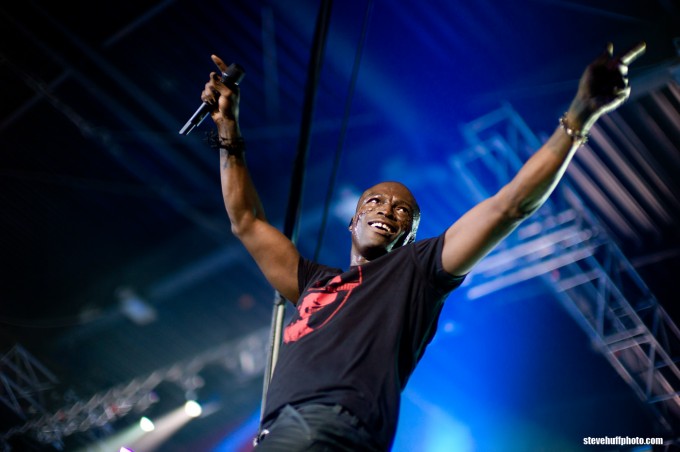 –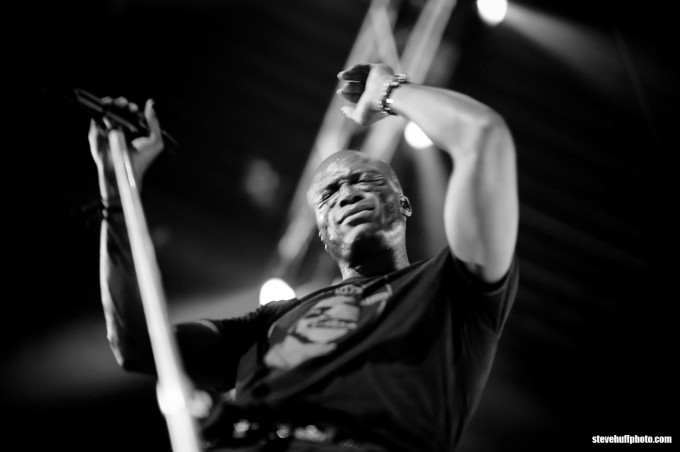 To bond with your camera you also have to know its menu system. Learn it, know it and set it..them FORGET IT. I never change anything in my M9's menu, ever. It is set the same as it was months ago. This way I know EXACTLY what to expect from it. No surprises. Again, when you know what to expect, you have that freedom to capture without the stress of technical details. Stress free shooting equals better images IMO.
In order to really connect with your photographic tool, you also need to be passionate about photography. If you have a true desire to shoot and create then you are 90% of the way there.
Once you have the passion along with a camera you really enjoy using, and you know its menu system and have set it up to your liking, then it is all about SHOOTING as much as possible. Before you know it you will have that connection with your camera.
Also learn all of the characteristics of your lenses. For this shot I knew the Noctilux would give me this amazing flare, and IMO it adds to the atmosphere of the shot.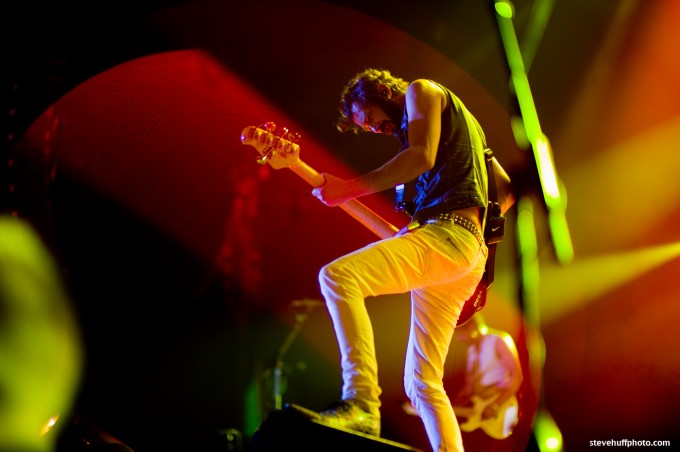 –
Also knowing your depth of field – what will be and wont be in focus is key to creating images that match the vision you have in your head.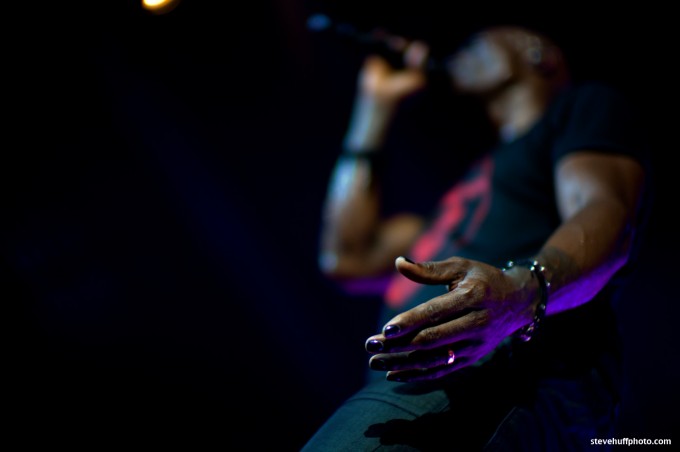 –
Carol Jarvis rocking out during "Amazing" – check her out on facebook HERE and press like!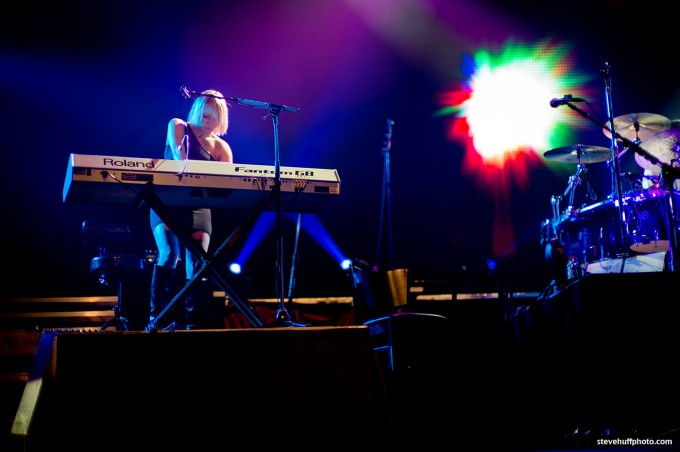 –
I get asked all of the time how I create these photos with a manual camera. How they are so sharp, focused correctly and capture the feeling of the show. I'm not any kind of photography master, far from it. I chalk it up to really knowing my gear and my passion for what I do. SO stick with your camera and learn it, live it and take it with you everywhere. Before you know it, you will have that same bond with it and your photos will improve dramatically.
Hope you enjoyed the post! I am leaving for Brussels Belgium in 2 hours so have to get packing! I'll leave you with a few more shots from last nights show…
Paul Summerlin, a new and awesome addition to Seals band as well as guitarist Mark Summerlins brother!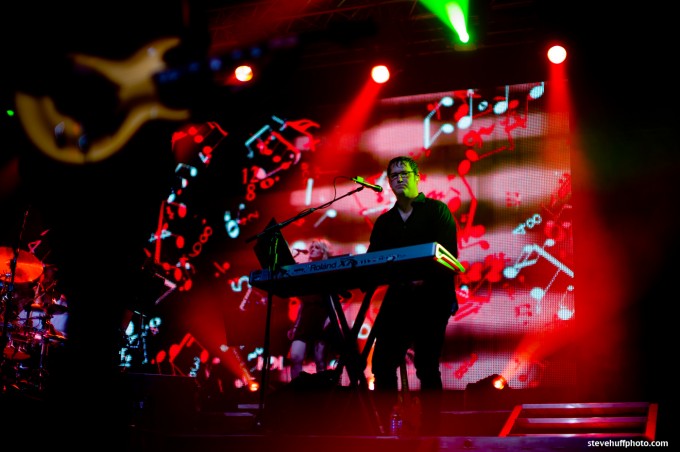 –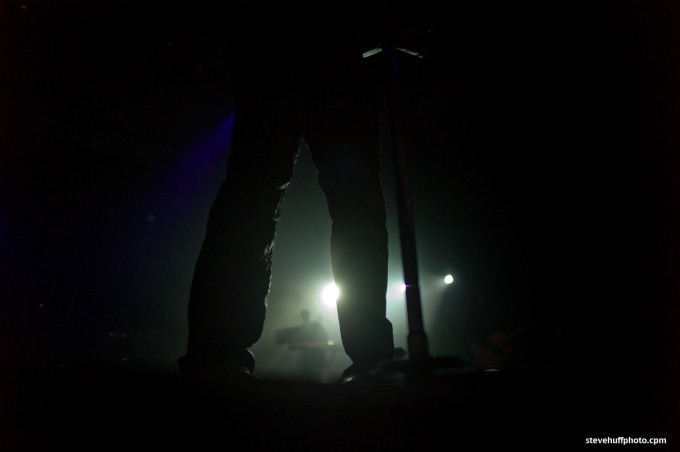 –
How about a shot from the Fuji X100? Here ya go! f/2! BTW, the title image at the very top of this page was also from the X100. Seems to do quite well but I can focus my M faster every time.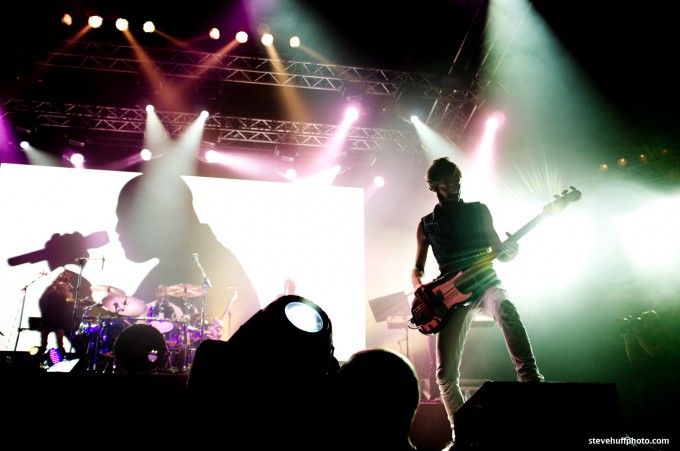 –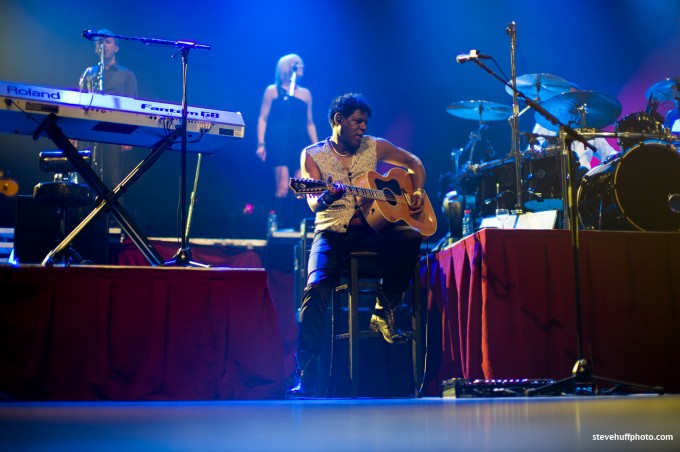 –
after the show its all about winding down, having fun and hanging out for a while
[ad#Adsense Blog Sq Embed Image]
PLEASE HELP ME TO KEEP THIS SITE GOING AND GROWING!! IT"S EASY TO HELP OUT!
Remember, anytime you follow my links here and buy from B&H or AMAZON,
this helps to keep my site going. If it was not for these links, there would be no way to fund this site, so I thank you in advance if you visit these links. I thank you more if you make a purchase! I have nifty search bars at the upper right of each page so you easily search for something at either store! I currently spend 10-14 hours a day working on this site and the only way that I can pay for it is with your help, so thank you! Currently my traffic has been increasing but my funds to pay for the site has been decreasing, so any help would be GREATLY appreciated!
Even if  you buy baby food, napkins or toothpicks at amazon it helps this site, and you do not pay anything extra by using the links here. Again, you pay nothing extra by using my links, it is just a way to help support this site, so again, I thank you in advance 

If you enjoyed this article/review, feel free to leave a comment at the bottom of this page and also be sure to join me on twitter or my new facebook fan page!
Also, you can subscribe to my feed at my subscribe page HERE and read these posts in your browser or news reader! Be sure and visit the all new forums on the site HERE! THANK YOU ALL!