Having some Fun in Pula, Croatia! Behind the Scenes!
Wow, what a month! So many cool places and it just keeps getting better. Took some more behind the scenes stuff which is always fun.
Last night we stopped over in Pula, Croatia and I managed to squeeze in some time to walk the streets, have dinner and of course, photograph everything! With no internet on the bus, what else is there to do? Lol. I'll just get straight to the images but if you want to learn more about Pula, you can click here.
–
Right outside of my hotel! I took advantage and caught some sun for an hour or so. Gorgeous.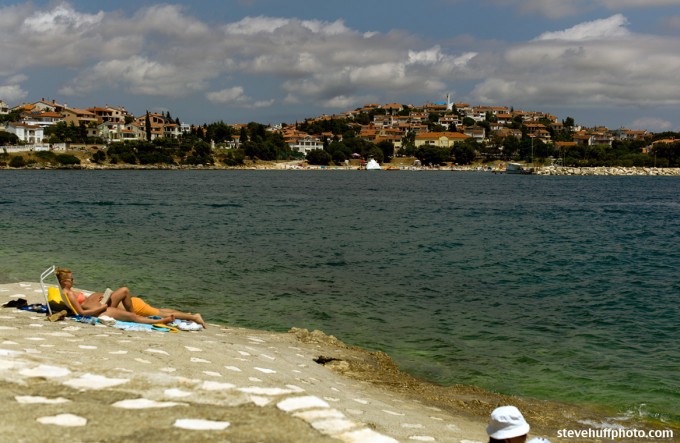 0
Seal and the band played here, at an old colosseum which is now the Arena…and it was amazingly cool
–
This lady was a lot of fun. When I approached her and her dog with my camera she smiled and laughed. She was wondering why I wanted her picture. In reality, I thought she looked cool sitting there with her white outfit, her white dog and black hat.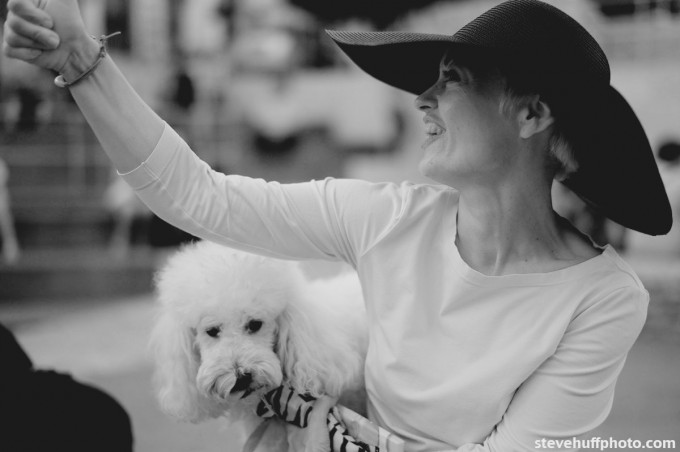 –
When shooting in the streets my usual approach is to shoot first, ask later. This boy was wondering why my camera was aimed at him and I love the look he gave me when I fired the shutter.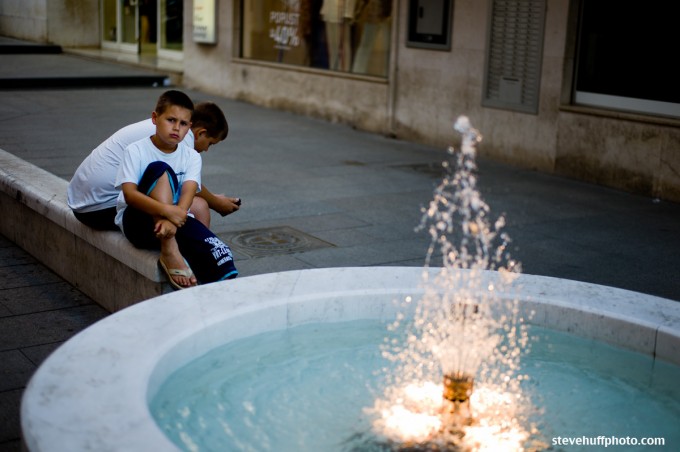 –
There seemed to be quite a bit of this going on through the side streets. People hanging out of their windows conversing with the people down below. It was a cool vibe.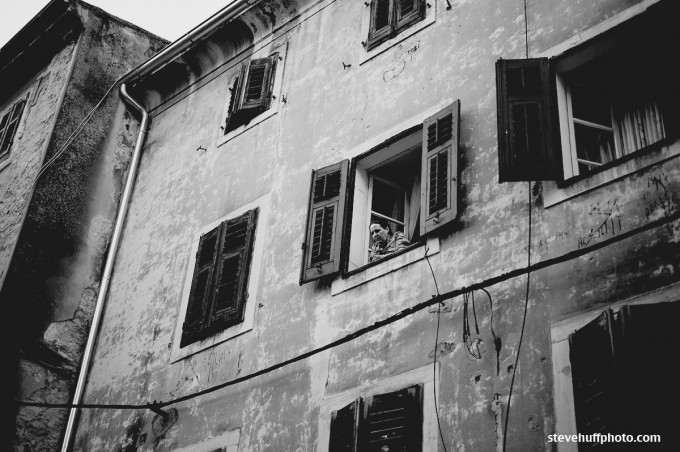 –
I waited for this girl to look my way and as soon as she did I snapped the shot. I then nodded my head and smiled, and she smiled back. I find that most of the time people do not mind getting their pictures taken.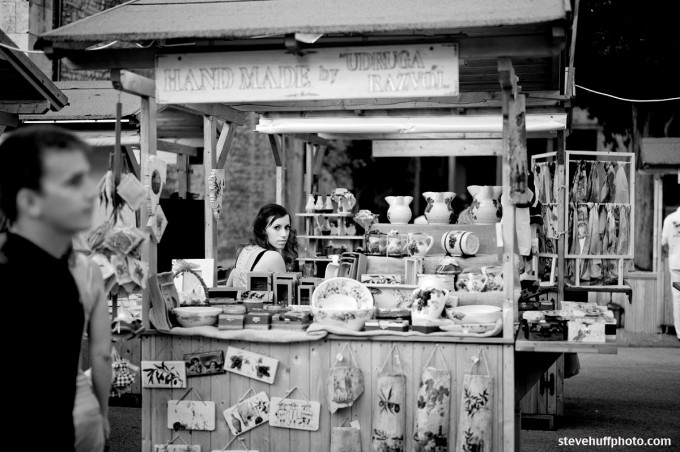 –
Back at the arena Seal was doing Soundcheck and sounding great..check out his shirt 🙂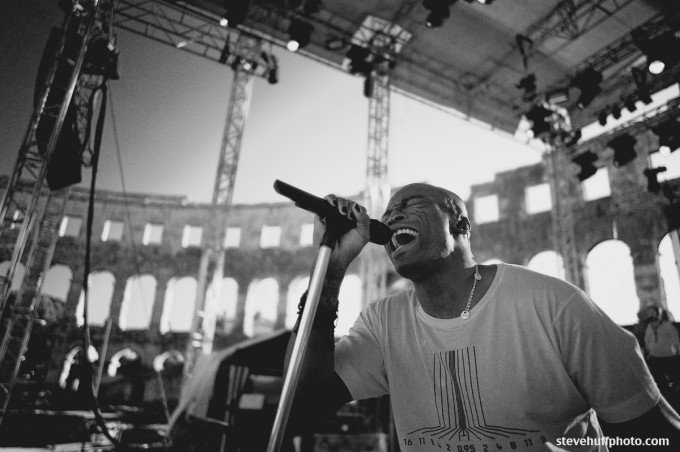 –
Steve Nimmer, the stage manager was sleeping in the sun as the night before he was putting together the stage during a HUGE thunderstorm.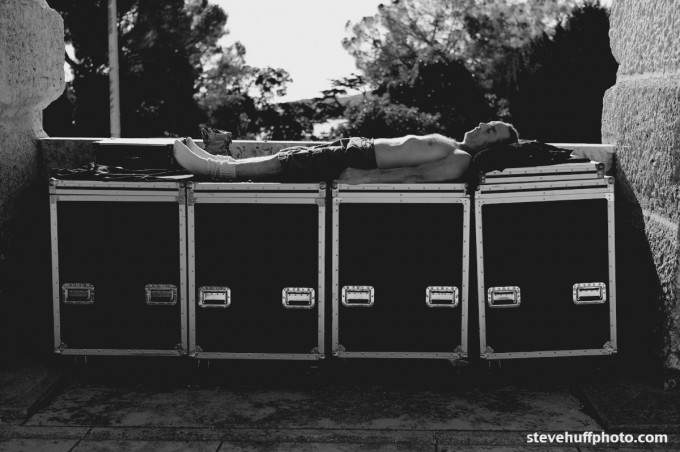 –
But he soon woke to get some finishing touches done before showtime…
–
Back in the room Mark and Gus were rehearsing a new song…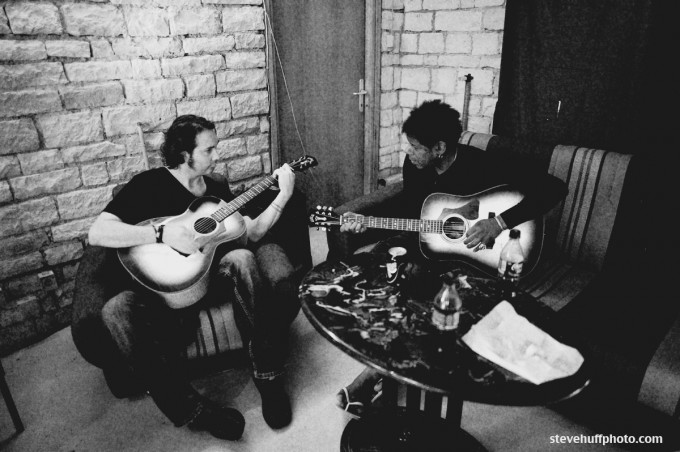 –
and SHOWTIME! I only used  the 24 & 50 Summilux for this show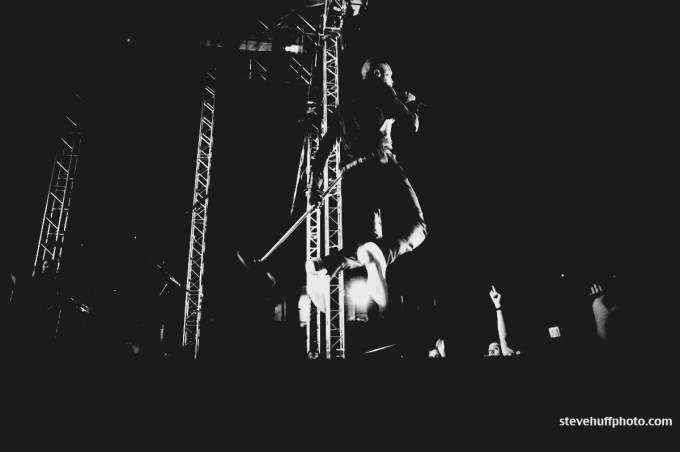 –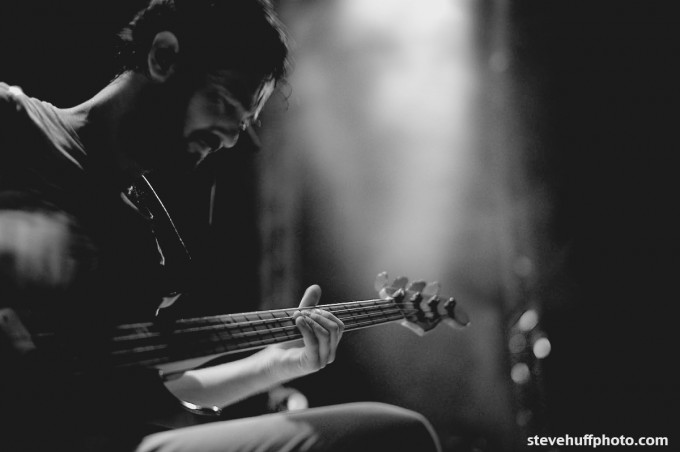 –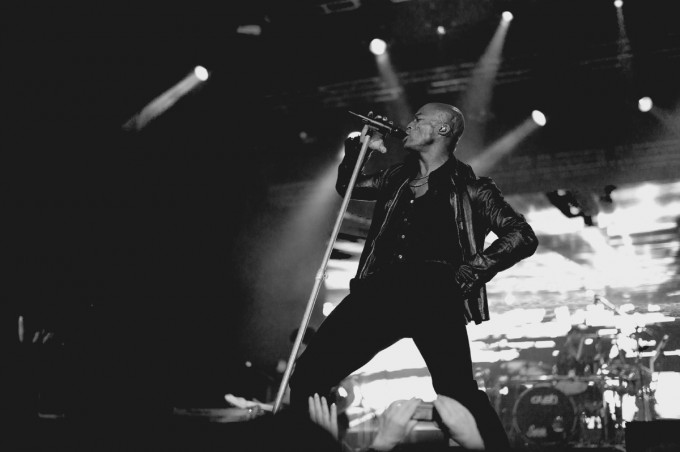 –
Steve (also an M9 shooter) is the guitar tech for Seal and Mark and keeps busy during the show as you can see here…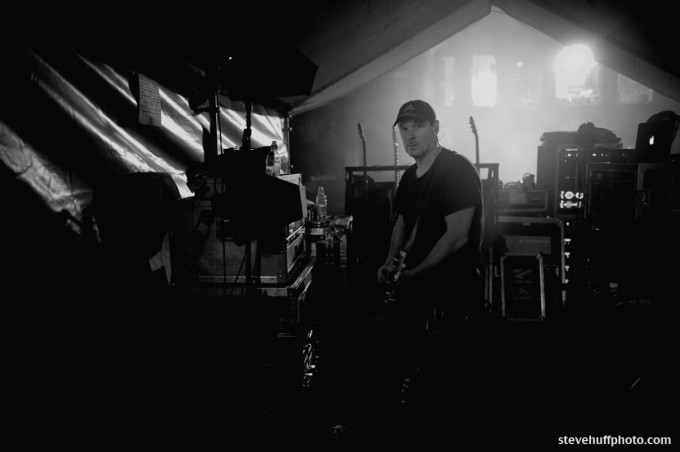 –
The crowd getting into it…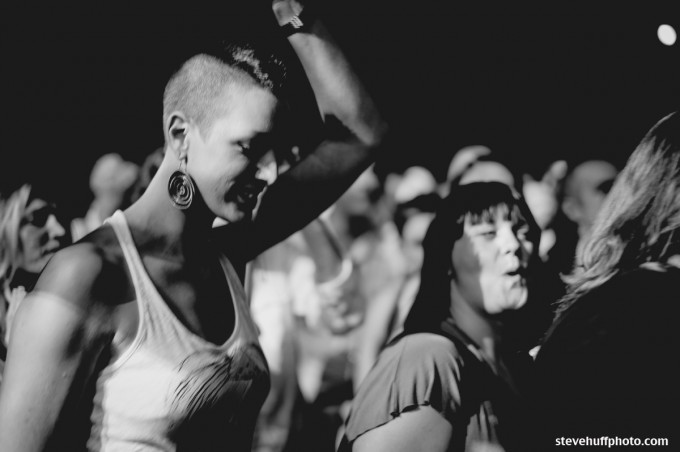 –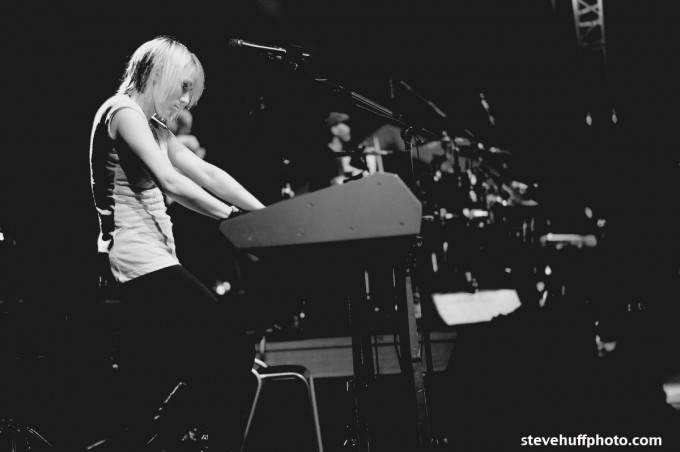 –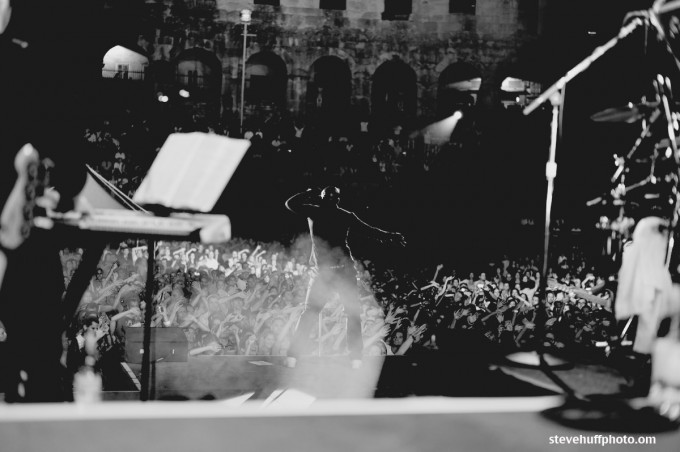 –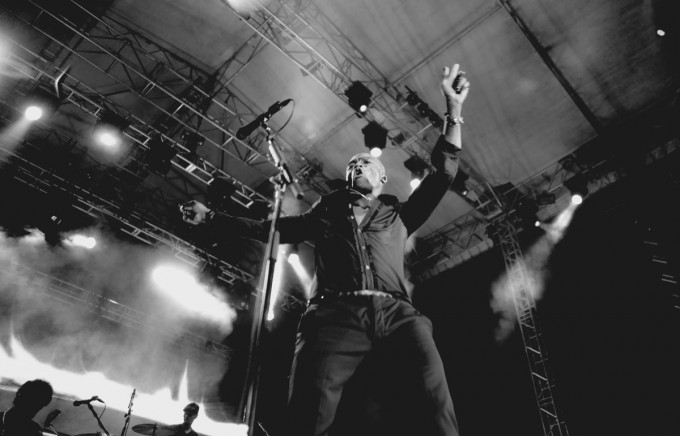 [ad#Adsense Blog Sq Embed Image]