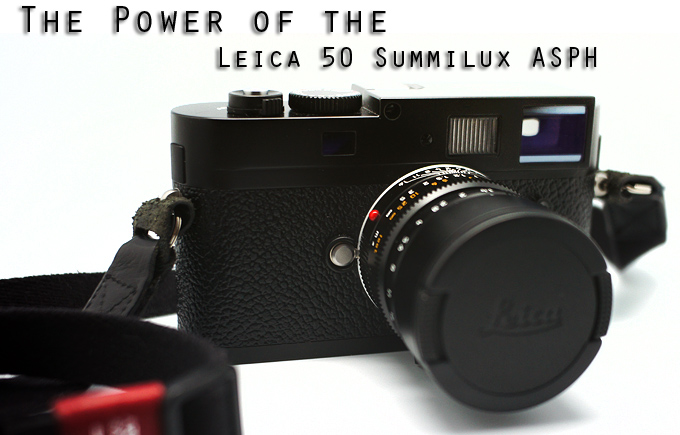 The Power of the 50 Summilux ASPH
As if you didn't know!
Ok, so last week I had a Power of the Polaroid thing going on, and these past few evenings I was messing around with my Leica M9-P and 50 Lux ASPH, shooting the lens wide open to see just how well it performs. Shouldn't I already know how it performs? I mean, I have owned this lens a gazillion times right? Well, in the past I have had a couple 50 Summilux ASPH lenses front focus and some have back focused. I have also had an M9 body (or two) that was not spot on (including the very 1st one I had in Sep 09, direct from the factory) and one sure fire way to test is to shoot a fast lens WIDE open at close, mid and far distances.
I did all of that with my new M9-P and new 50 Lux ASPH and at every distance the camera and lens were PERFECT. In fact, this may be the best performing 50 Lux/M9 combo I have ever owned! I decided to post a few pictures with a 100% crop embedded so you guys can see just how sharp this lens is wide open at 1.4 when all is calibrated perfectly. I do this because I seem to get so many e-mails asking me about lens sharpness and some will tell me their 50 Lux or Summicron is not sharp which leads to disappointment for them. All I can say is that if the lens and body are correctly calibrated then they are insanely sharp, even at 1.4.
To see the images and crops below in the right way, you MUST click on the image to see the full 100% crop in the. Now of course 98% of you reading this do not need any convincing from me, as we all know this is the hardest lens to get in the Leica line up. A year waiting list is what I hear for this AND the $10,495 Noctilux f/0.95.
But it is a pleasure to own this lens again, and it helps that I got somewhat of a deal on it in Vienna at the Leica Shop. After the Euro to $$ I think it cost me $3300 US which is damn good as these are selling USED for $4500 – $5000 these days.
Can't wait to use it more and more and guess what? I have a Canon 5D MKII and 50 L 1.2 lens ON THE WAY right now to do a "Just for Fun/Crazy Comparison" shootout with the M9-P, 50 Lux and Noctilux ASPH. Should be interesting! So many of you have asked me about that Canon combo, and it just so happens the 50 L 1.2 is my favorite Canon lens along with the 85 1.2. I will keep you guys posted on that one. It has been a while since I shot with the 5DII but recently handled one again, so got the itch to do this comparison. Basically a $4000 top end Canon combo against a $12-19,000 Leica combo. Just for fun of course! (For those who asked, I am also working on getting the Sigma SD-1 in for review)
I plan on making it a bit different this time.
At the end of the day though, no matter what happens I am still in love with my M9 for its size, manual nature and overall simplicity. For all of you who are on the fence about the 50 Lux and weather you should place and order and wait, Id say go for it as you can't lose. It is the one Leica lens that will hold its value over time and maybe even go up like it has continually done so for the past few years.
Check out the images below so you can see what to expect from the quality of this lens. You can also see more on this lens with the M9 HERE, HERE and HERE!
For those wondering where you can get on a waiting list for this lens, I know Ken Hansen and/or Dale Photo may accommodate that. You can always check the B&H Photo page and see if you can GET LUCKY and find one in stock, but don't hold your breath.
My friend and fellow photographer Helene from France. This was a quick shot in full sunlight, so not the ideal light but if you click the image  you can see the 100% crop. Pretty nice huh?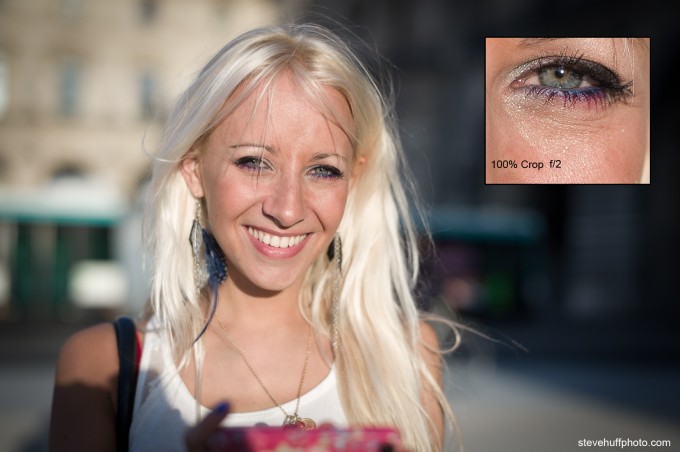 –
My best friend Mike at 1.4, some wind light coming in mid day…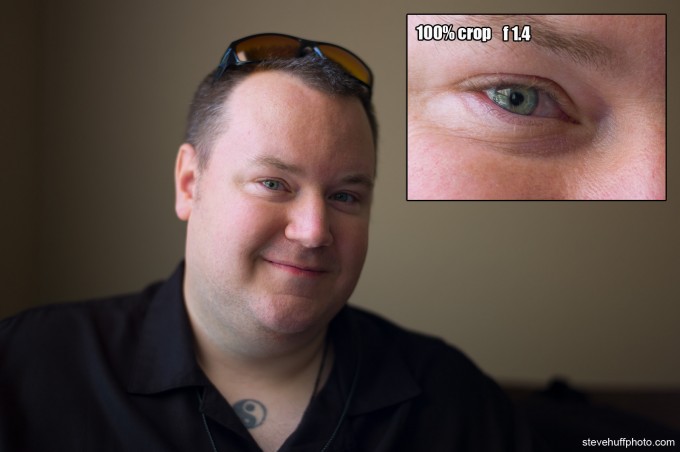 –
One more test shot I snapped to check if focus was spot on…and it was.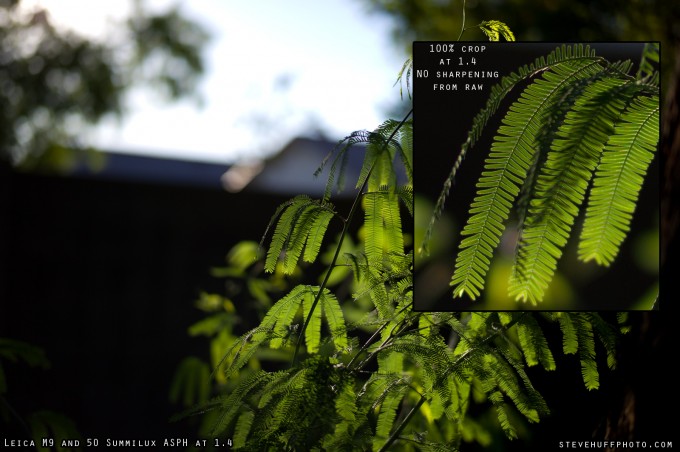 –
and just a few more random and recent shots with this beautiful lens…all wide open at 1.4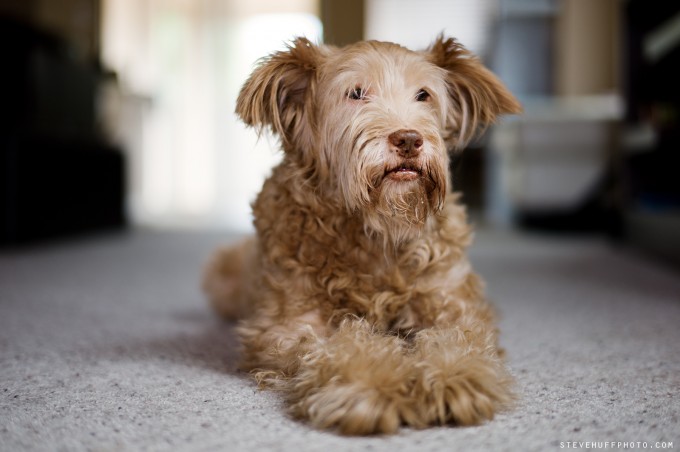 –
While in the Leica Shop in Vienna Seal was posing for a portrait – I snapped this one "behind the scenes", 1.4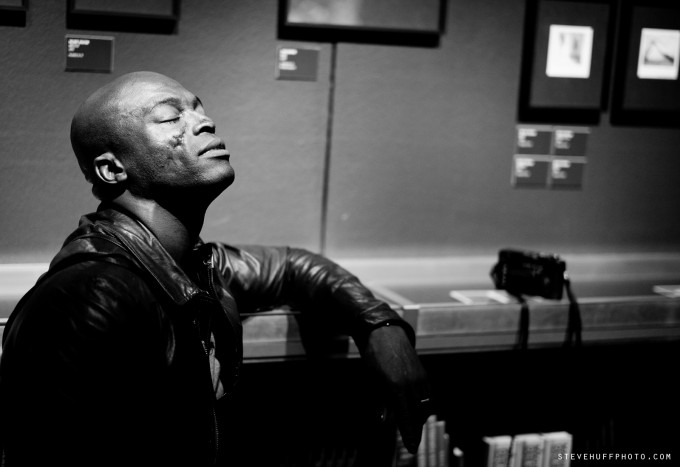 –
ISO 2500 – This is a great portrait lens and would shine with some great natural light. The shot below had no light, was in a dark restaurant after a loooong travel day and yet the lens still produced great results, even at 2500 ISO.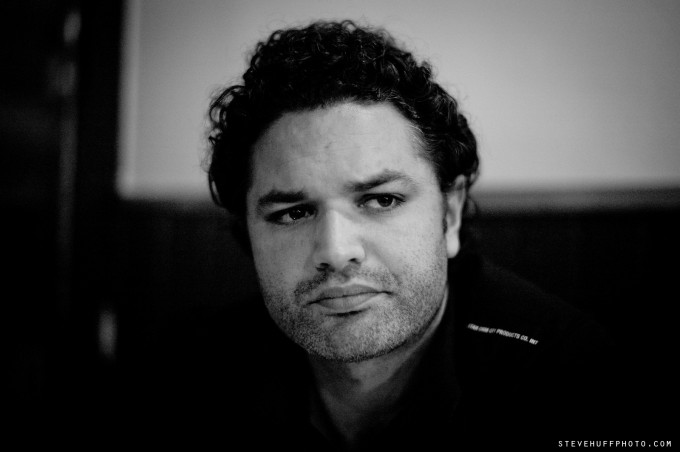 [ad#Adsense Blog Sq Embed Image]