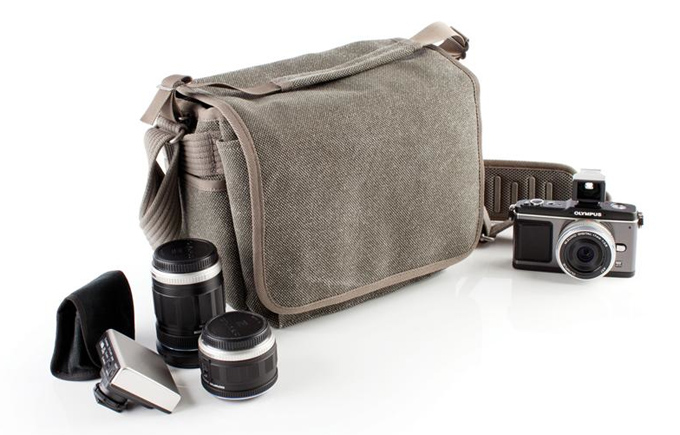 Think Tank Photo Retrospective 5 Camera Bag Video Review
Bags. You either love them or you hate them, and finding the right one can be a PAIN in the ass sometimes. I have gone through MANY bags and while I had one or two that I loved and that worked for a while, I always seem to find another that could be better for my needs. Being a passionate photographer is cool, but being a gearhead can sometimes be a curse 🙂 One cool thing that came from all of my bag hunting is this little bag from Think Tank Photo…the Retrospective 5.
It's a small(ish) messenger style bag that comes in Black or Pinestone color, both of which look really nice. The bag has so many compartments for all of your gear and extras but at the same time, stays small and compact..and soft. I hate big stiff bags and this one is nice, soft ,and somewhat floppy. I love the big flap that folds over the front as well as the velcro silencers and all of the room. Think Tank really did  their homework here as this bag has just about everything you will need for any small camera system like the Leica M, Olympus PEN or Fuji X100 and accessories.
I can easily fit an M9 with 50 Summilux attached along with a 50 Noctilux and 35 cron, a couple of batteries, some SD cards, and if I wanted to, my charger and cables. Lots of room, but the bag remains pretty small.
This is my new "around town" bag and I will keep my larger Artisan & Artist bag for traveling. At $129, you can't go wrong. You can buy direct from Think Tank HERE as it's always in stock.
I made a short video below so you can see the bag with all of its pockets and space. I used a GoPro HERO to record the video as I am experimenting with it right now and plan to use it for some upcoming technique videos. Enjoy!