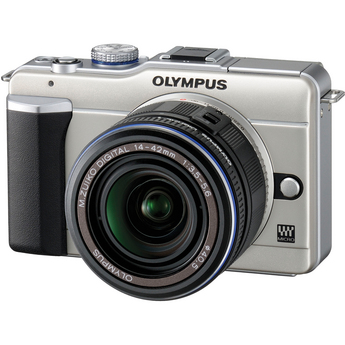 To those looking for a great camera that will not break the bank, B&H Photo has the Olympus E-Pl1 in stock at $349 through September 3rd, or while stock lasts. This comes with the kit zoom. The E-PL1 was the PEN model with the weakest AA filter so it put out some very sharp images. You can read my review of it here. I figured I would post this as it seems like such a deal with the lens. Enjoy!
B&H also has all colors in stock at this price! BLACK, SILVER, and BLUE!
Amazon has the black kit for $349 as well!