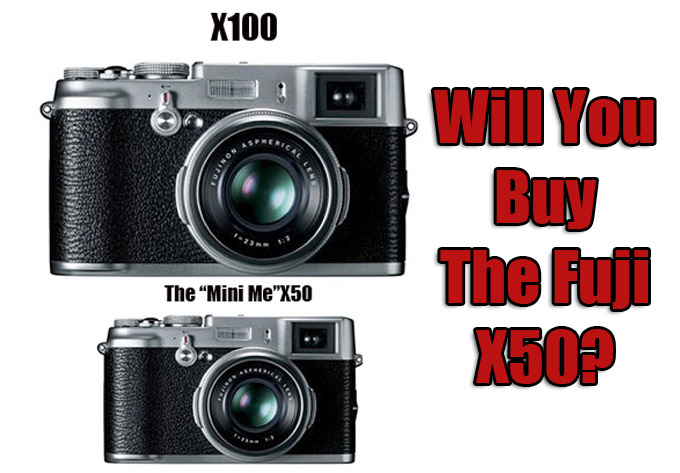 Will you buy the upcoming Fuji X50?
Well, it appears to be coming soon…the Fuji X50. The pint sized baby of the X100. Looks like the X100, feels like the X100, works like the X100, has the same build as the X100 but it is half the size of the X100, with a small point and shoot sensor. Me, I will pass as I am no longer buying any small sensor cameras but I have to admit, this will look pretty cool with a wrist strap 🙂 I just do not think the success will be there for the smaller version. The X100 is almost the camera so many of us have been begging for (just needs a few tweaks and enhancements to make it perfect). I don't see a small sensor zoom version to be anything too exciting. BUT what about you?
Here are the specs of the X50:
12 MP 2/3-inch EXR CMOS – SMALL sensor so this camera will be competition for something like the Leica D-Lux 5
4x f/2 manual zoom lens (Fujinon) – Zoom lens…f/2 at wide end
Optical view finder – NOT hybrid
1080p HD movie recording
RAW+JPEG
Same lovely X100 build quality
Just under $600 at $599
So the question is..WILL YOU be buying a Fuji X50? Participate in the poll below!
[polldaddy poll=5447875]